Julie Andrews' Touching Response To Christopher Plummer's Death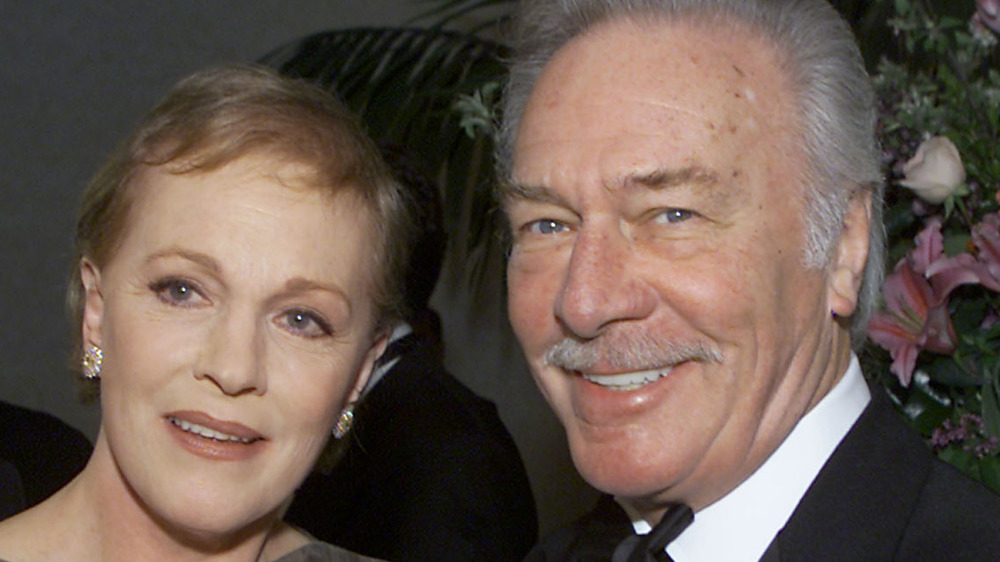 Kevin Winter/Getty Images
When news broke on February 5, 2021 that legendary actor Christopher Plummer had died, there was a profound sense of grieving amongst film fans from all over the world. Plummer was 91 years old when he died, and he left behind a long and unforgettable legacy.
Like many other actors who worked in Hollywood for as long as he did, Plummer's filmography was miles long, but there are a few roles he will always be best remembered for. While he, by his own admission, was not the biggest fan of The Sound of Music, Plummer's portrayal of Captain Von Trapp in the musical movie is at the top of many fans' lists of favorites. His performance has spawned viral social media GIFs in recent years, but the true reason for its enduring popularity is his incredible chemistry with his on-screen love interest Julie Andrews, who portrayed the Von Trapp family's music-loving governess Maria.
The actors maintained a close friendship long after filming on the Oscar-winning musical wrapped — one that fans enjoyed hearing about over the years. So, of course, it comes as no surprise that Andrews would update fans on how she's feeling about Plummer's passing. Let's take a look at her touching remarks, and how she paid tribute to her beloved co-star.
Julie Andrews' heartfelt words about Christopher Plummer are sure to resonate with fans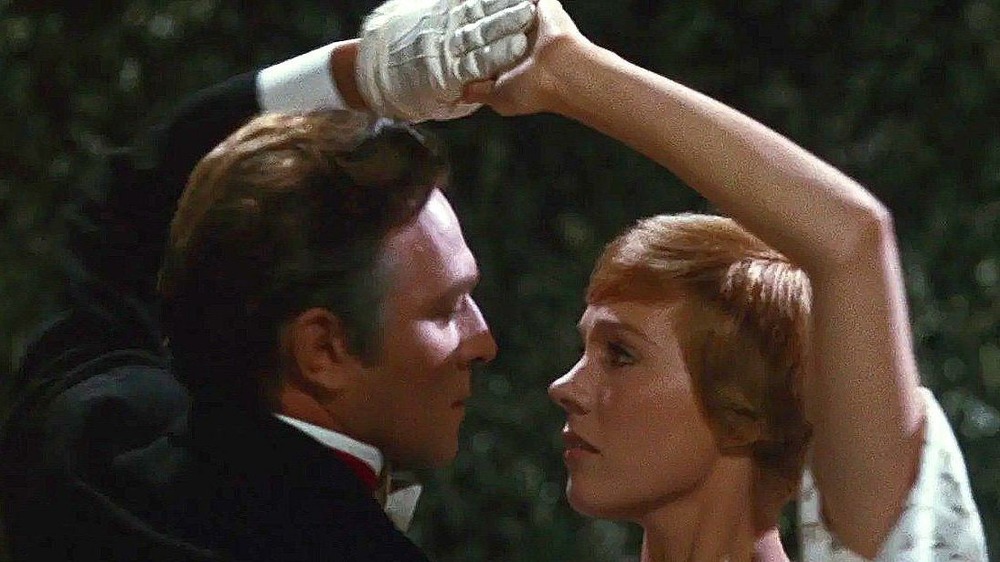 20th Century Studios
In 2015, Andrews and Plummer sat down with Vanity Fair to discuss the 50th anniversary of The Sound of Music and reflect on the decades-long bond the film afforded them. The interview resonated deeply with fans of the actors and the musical — so it was comforting, in a way, to hear from Andrews mere hours after news of Plummer's death broke.
Her official statement was brief, but sincere. Andrews said, "The world has lost a consummate actor today and I have lost a cherished friend. I treasure the memories of our work together and all the humor and fun we shared through the years. My heart and condolences go out to his lovely wife Elaine, and his daughter Amanda" (via People).
In many ways, it feels like a perfect way to pay tribute to her former co-star. Andrews' words reflect on Plummer's legacy in film and her personal connection to him — and remind the world that Plummer was not just an actor, but a husband, father, and friend as well. 
Fans, too, will continue to cherish the work that Plummer leaves behind — and not only The Sound of Music. From his Oscar-winning turn as a closeted gay man in Beginners to an oft-forgotten Star Trek villain to an eccentric author in Knives Out, Plummer brought a gravitas and air of dignity to each role he portrayed — and one that clearly meant a lot to those who acted alongside him.