The Star Trek Villain You Forgot Christopher Plummer Played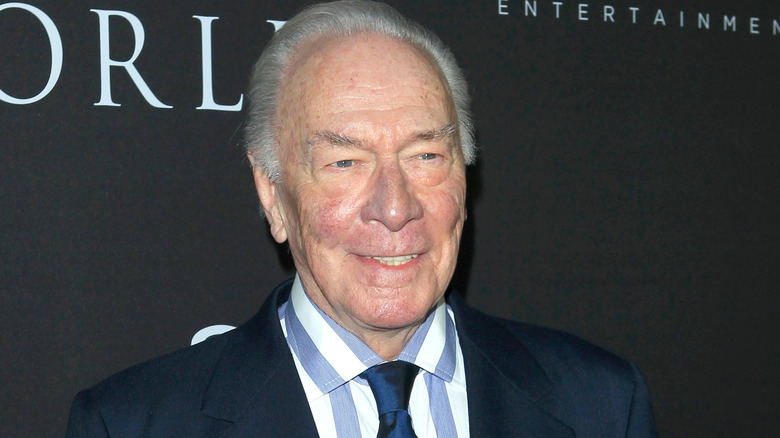 Kathy Hutchins/Shutterstock
Cinema has lost an icon with the death of Christopher Plummer at the age of 91, and while fans around the world mourn the legendary Canadian actor, it's a good time to look back on his long career. Plummer was born in 1929 and started off in the theater before landing his first movie role in Sidney Lumet's 1958 film Star Struck, kicking off a career that would span more than six decades. No doubt many fans first fell in love with Plummer for his role as Captain von Trapp in the 1965 musical The Sound of Music, although Plummer himself wasn't a fan of the film, calling it "sentimental and gooey."
Plummer worked for so long and had so many roles that even just listing the highlights would take up considerable space. But some of his notable roles include the Duke of Wellington in the 1970 film Waterloo; Rudyard Kipling in 1975's The Man Who Would Be King; Iago in the 1982 Broadway adaptation of Othello, for which he won a Tony; the title character in the 1988 Broadway production of MacBeth; and murdered patriarch Harlan Thrombey in Rian Johnson's Knives Out. He took home his first Academy Award with a 2010 Best Supporting Actor win for playing Leo Tolstoy in The Last Station.
Plummer was a classically trained actor who played some of the greatest roles ever written, and to many he was the definition of elegance and sophistication... but he also wasn't above throwing on some weird alien makeup and doing some genre fare. Some biographies might omit his role as General Chang in Star Trek VI: The Undiscovered Country, but not this one. Here's everything to know about one of the stranger entries in Plummer's filmography.
Captain von Trapp and General Chang would probably not be friends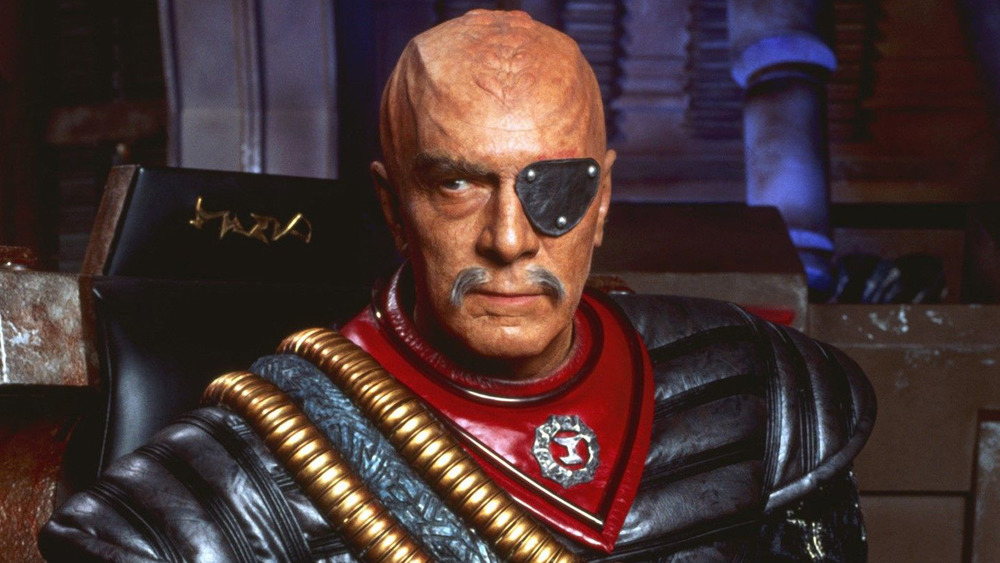 Paramount Pictures
For those not up on their Star Trek lore, Star Trek VI: The Undiscovered Country was the final theatrical release starring the original cast. It concerns a peace negotiation between the United Federation of Planets and the Klingon Empire. Plummer plays General Chang, chief of staff to the Klingon Chancellor Gorkon. While the Chancellor wants peace, Chang is more belligerent and wants to expand their territory. Chang conspires to assassinate Gorkon and replace him with Gorkon's daughter Azetbur, launching a false-flag attack on the Klingon ships and pinning it on Kirk and the gang. Kirk, Azetbur, and the rest of the Enterprise crew have to work together to stop an all-out war.
A Star Trek villain is obviously much different than Plummer's usual roles. He was reportedly reluctant to take it, even though screenwriter Nicholas Meyer had written the part specifically for him (which is why General Chang is so fond of quoting Shakespeare). It took Leonard Nimoy several tries to convince Plummer to accept the role. Once he did, the veteran actor still wasn't entirely comfortable in the Klingon getup. Plummer insisted that unlike the average Klingon, his character should have less prominent forehead wrinkles and should be entirely bald. He got what he wanted. 
In return, he delivered one of the greatest villains in the history of the immortal franchise. The ultimate pro, Plummer gave every role his all, whether it was Shakespeare or Star Trek.