Marvel's Blade Just Recruited A Writer With Serious Comic Book Cred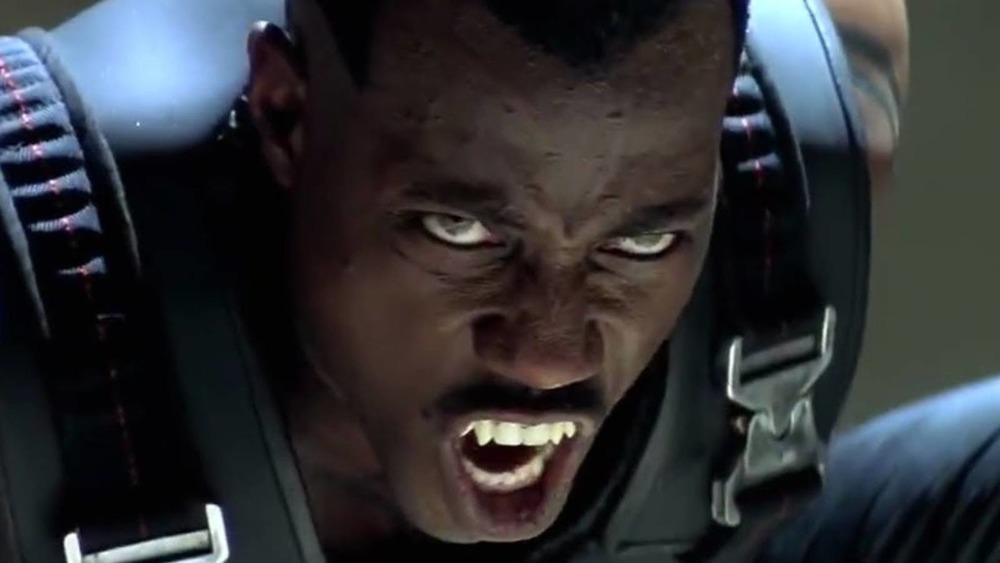 New Line Cinema
In 2019, Marvel dropped the blockbuster to end all blockbusters with Avengers: Endgame, causing plenty of people to ask, "Where does the studio go from here?" Fortunately, the Marvel Cinematic Universe has quite the big-screen lineup coming over the next few years, kicking off with Black Widow, Shang-Chi and the Legend of the Ten Rings, and The Eternals slated to come out in 2021. Plus, there's still the as-yet untitled Spider-Man 3, which is set to break open the multiverse and become one of the most ambitious superhero movies ever. 
That's not even getting into the likes of Doctor Strange in the Multiverse of Madness and Thor: Love and Thunder, but one of the most exciting projects on the horizon is one we probably know the least about. Back in 2019, it was announced that beloved vampire hunter Blade would officially enter the Marvel Cinematic Universe as played by two-time Academy Award-winning actor Mahershala Ali. 
Most people are probably familiar with the Blade trilogy from the late '90s and early 2000s starring Wesley Snipes, but this will be a completely different take on the character. Granted, we don't know much about the film at this point, but we have received some incredibly exciting news about who will write the script. 
Watchmen writer Stacy Osei-Kuffour is tapped to write Blade for the MCU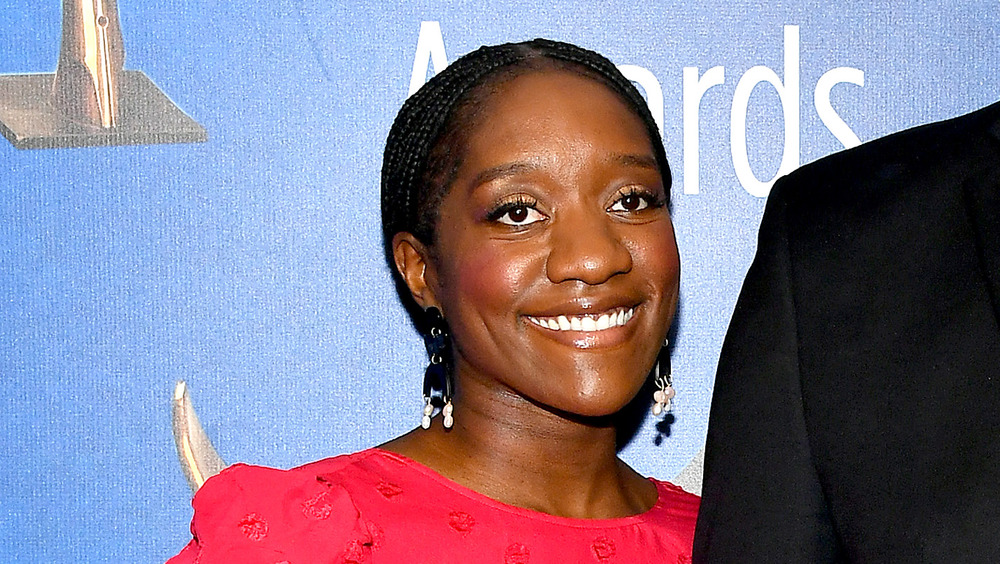 Amy Sussman/Getty Images
Marvel has broken a barrier by hiring Stacy Osei-Kuffour to write Blade; it makes her the first Black woman to write a screenplay for an MCU film (via The Hollywood Reporter). This comes on the heels of another monumental hiring, as Nia DaCosta (Little Woods, Candyman) will be the first Black woman to direct an MCU movie with Captain Marvel 2. 
Osei-Kuffour is no stranger to the world of comic book adaptations, having previously worked on HBO's Watchmen. She served as a story editor and writer for the limited series, receiving a "Written by" credit for the episode "An Almost Religious Awe." Prior to that, she was nominated for an Emmy for Outstanding Writing for a Comedy Series for her work on Pen15 (via Awards Watch). Her resume also includes work as a story editor on Amazon's Hunters and as an executive story editor for HBO's Run. 
No doubt her work on Watchmen played a significant role in landing the gig, as it allowed her to demonstrate an ability to write Black characters in a comic book world whose personal lives are just as compelling as the requisite superhero action. The Hollywood Reporter goes on to describe the hiring process: "Marvel has spent the last six months meeting with writers in what was described as a meticulous search with which Ali was directly involved. Only Black writers were seriously considered, a reflection of Marvel's focus on diversity and making representation a key factor."
Now the hunt commences for who will direct the horror-oriented superhero film. To the sadness of many, Jordan Peele has already said no.