The Nickelodeon Superhero Series Everyone's Binging On Netflix
Nickelodeon
Anyone who was a kid in the late 2000s or early 2010s will undoubtedly be excited to see some of Netflix's newest additions to its library, which include Nickelodeon shows like Victorious and Sam & Cat. To understand this sudden influx of kids' content, you have to go back to 2019, when Netflix entered a deal with Nickelodeon, famous for its children-oriented programming, to develop original content directly for the streaming platform (via Variety). 
This was in the aftermath of the streaming service already making millennials very happy after reviving some classic cartoons — the first of which involved bringing everyone's favorite wallaby back into the zeitgeist with the timely Rocko's Modern Life: Static Cling. This continued shortly thereafter with the delightfully depraved Invader Zim: Enter the Florpus coming to our screens, while future specials were planned for some of Nick's other properties. 
Ultimately, the deal is great news for anyone who wants to re-live their childhood or needs to put something on to keep their own kids occupied for a while. That seems to be the case after seeing how one Nickelodeon show is climbing Netflix's Top Ten rankings to give Bridgerton a run for its money. At the intersection of superhero action and sitcom-style jokes lies one of Nickelodeon's most popular shows of the 21st century: Henry Danger. 
Henry Danger is a great option for people who love superheroes and family-friendly sitcoms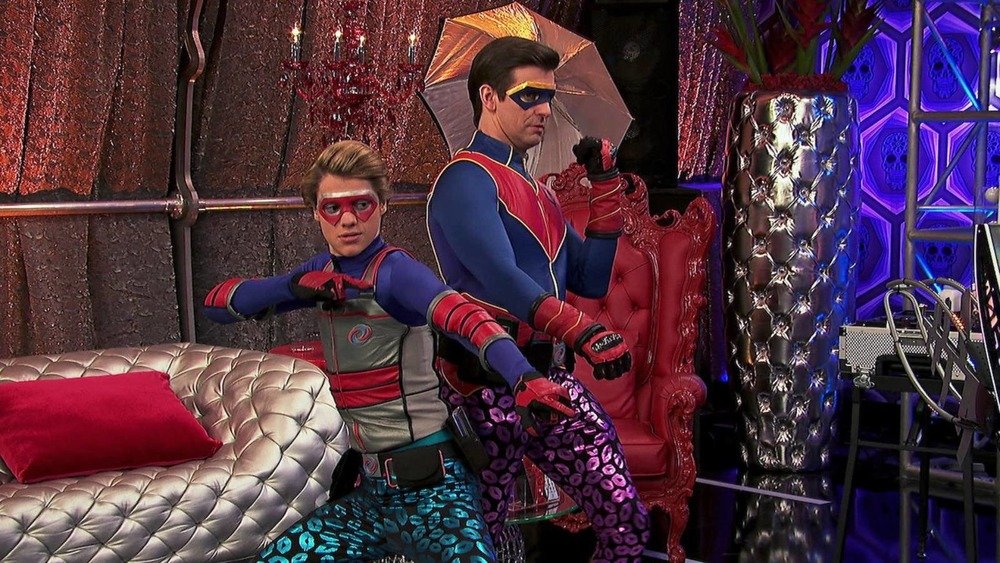 Nickelodeon
If you loved the first couple of episodes of WandaVision and wished you could see more superheroes committing to classic sitcom bits, then Henry Danger may be right up your alley. The series kicked off on Nickelodeon back in 2014 and ended its run following the conclusion of its fifth season in 2020. Unfortunately, only seasons 1 through 3 are available to watch on Netflix now — with no indication of when (or if) we might see the other episodes — but that still means there are over 60 stories you and/or your kids can watch for the time being. 
Henry Danger follows 13-year-old Henry Hart (Jace Norman), who ends up befriending Swellview's resident superhero Captain Man (Cooper Barnes). He may be a superhero, but even he recognizes that he can't do this forever, so Captain Man enlists Henry into his crusade to make the world a better place — turning him into his sidekick, Kid Danger. Together, they take on treacherous supervillains — from the Toddler (Ben Giroux) to Dr. Minyak (Mike Ostroski) — all while Henry tries to do regular teenager activities like asking out his crush in the midst of keeping his superhero identity secret from everyone he knows in his normal life. 
The show was a major hit during its run on Nickelodeon, winning a slew of Kids' Choice Awards. For his role of Henry Hart, Jace Norman won Favorite Male TV Star at the network's annual awards ceremony every year from 2017 to 2020. That popularity doesn't seem to be waning any time soon, as it looks like a ton of people are enjoying the G-rated superhero fun of Henry Danger on Netflix right now.