The Star-Studded Heist Movie That's Dominating HBO Max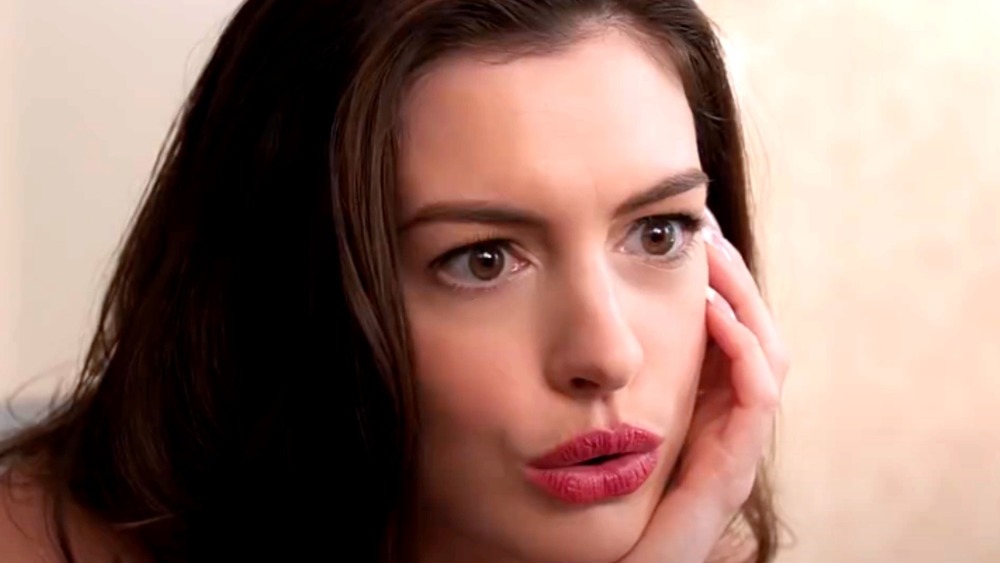 Warner Bros.
People are spending much more time at home these days thanks to the pandemic, and as a result, they're turning to television and movies for some good, reality-distracting entertainment. Thankfully, there's no shortage of things to watch, whether you're looking at true crime documentaries on Netflix, sci-fi comedies on Amazon, or anything else that suits your fancy. While streamers are churning out new content every month, there were still fewer films released in 2020 than normal. This trend will likely continue through 2021 as the entertainment industry slowly gets back to normal, and in the meantime, many old flicks are starting to garner some new attention.
Currently, HBO Max has a lot to offer audiences — and with Warner Bros. huge decision to release some of its biggest films on the streamer at the same time, there's certainly more to come. But while fans wait for highly-anticipated releases like Dune and The Suicide Squad, one action-comedy movie is taking over HBO Max right now. Though this film generated a lot of buzz when it was first released in 2018, it has definitely fallen under the radar over the past few years — that is, until now.
Ocean's 8 is an action-packed heist comedy starring Sandra Bullock and Cate Blanchett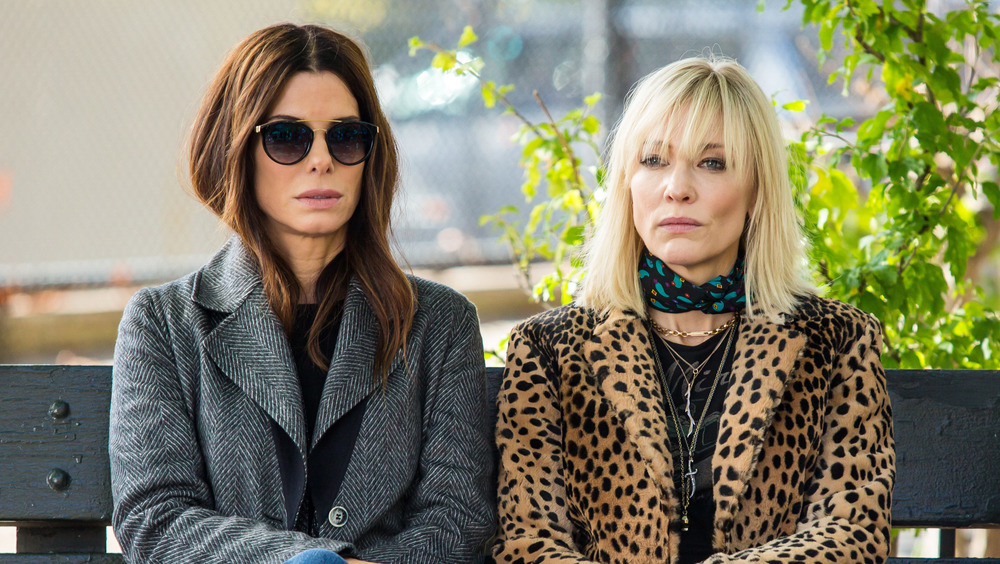 Warner Bros.
Ocean's 8 is a spinoff of the popular heist series that consists of Ocean's Eleven, Ocean's Twelve, and Ocean's Thirteen. The trilogy stars George Clooney as Danny Ocean, a career criminal who plans a huge Las Vegas heist with a team of talented thieves. In Ocean's 8, released 11 years after Ocean's Thirteen, Sandra Bullock plays Debbie Ocean, Frank's sister, who happens to also work as a con artist and thief. It clearly runs in the family, and despite being on parole for a previous crime, Debbie can't seem to stay away.
She reconnects with her partner-in-crime, Lou Miller (Cate Blanchett), and together they collect a team of five (later six) talented women to pull off a huge heist at the Met Gala in New York City. What follows is a hilarious and stylish adventure, as the women work together to get past intense security, a beautiful, yet egotistical actress (Anne Hathaway), and Claude Becker (Richard Armitage), an art dealer who is responsible for Debbie's stint in prison by framing her for his own crime. Of course, Debbie isn't above getting revenge on top of a successful heist. 
Ocean's 8 also stars Mindy Kaling, Helena Bonham Carter, Sarah Paulson, Awkwafina, and Rihanna. After its release, the film was praised for its diversity and the cast's acting, and overall did relatively well with critics. In case you missed the movie the first time around, you can join everyone in watching Ocean's 8 right now on HBO Max.