The Chilling Serial Killer Documentary That Has Netflix Fans Binge-Watching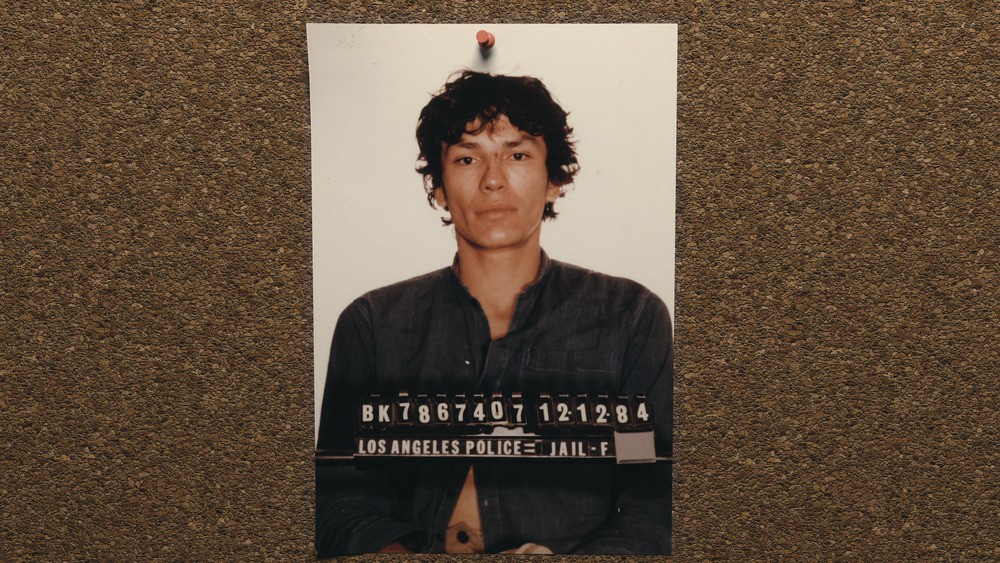 Netflix
Netflix has been known for producing true crime documentaries for some time now, so it's no surprise that the streamer started off 2021 with a series revolving around one of the most high-profile serial killer cases in U.S. history. 
In recent years, Netflix has already created many critically-acclaimed true crime docuseries, like Making a Murderer and The Keepers, and they have also rebooted the classic series Unsolved Mysteries, which brings a new perspective to lesser-known, yet important cases. Now veterans of the genre, Netflix released the new docuseries Night Stalker: The Hunt for a Serial Killer on January 13, 2021. It has garnered a lot of attention already, quickly earning a spot on Netflix's Top 10 list of most-streamed offerings. 
The show focuses on the crimes of serial killer Richard Ramirez, known as the Night Stalker. While Night Stalker: The Hunt for a Serial Killer recounts his murders and other crimes in detail, though, it really focuses on two LA County detectives, Gil Carrillo and Frank Salerno. The partners were able to catch Ramirez, who terrorized Los Angeles from mid-1984 to August 1985, through an intense investigation that took five months, successfully connecting the series of murders to other seemingly random cases of kidnapping, assault, and burglary — understanding that one man was at fault for all the crimes.
Night Stalker: The Hunt for a Serial Killer recounts the harrowing chase for Richard Ramirez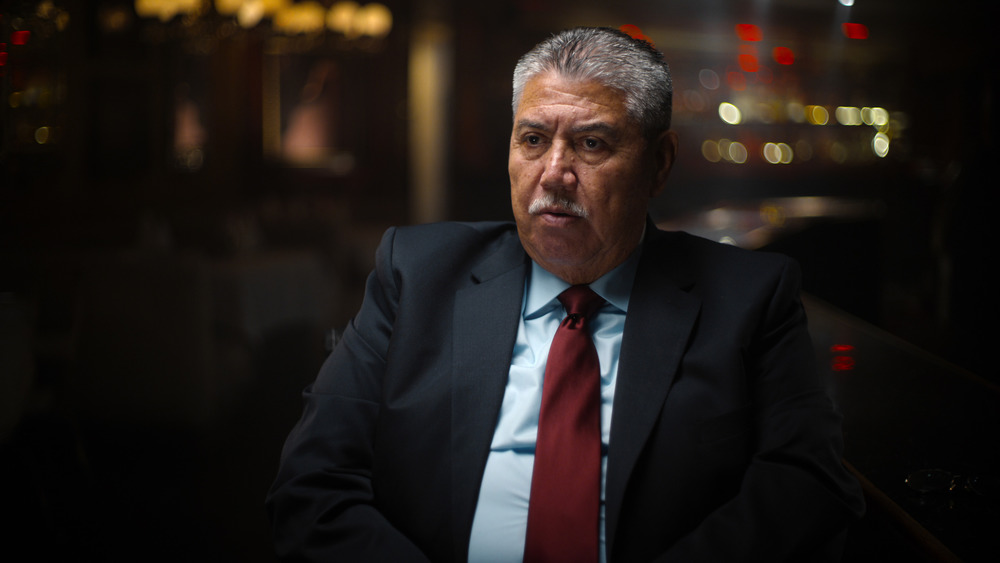 Netflix
Night Stalker: The Hunt for a Serial Killer has four episodes focusing on Carrillo and Salerno's time tracking down the perpetrator of such heinous crimes, who created deep fear not only due to the type of crimes he committed, by also because he appeared to go after anyone — no matter the gender, age, race, or any other obvious classifications. Through the detective's hard work, they were able to connect all the various crimes to one person — Ramirez. 
How Richard Ramírez was finally caught involved a combination of police work and helpful citizens. One 13-year-old's encounter with the killer led to a key description, and a fingerprint, that positively identified Ramirez (via Los Angeles Magazine). With his identity finally known, he was chased in the street by citizens, trapped, and held until the police took him away. 
Not unlike Netflix's previous true crime docuseries Don't F**k with Cats, many viewers have noted the gory nature of the series, as it shows real crime scene photos, so that's definitely something to be aware of. The series also includes many interviews with Carrilo, Salerno, and a few survivors, who bravely recount their experiences for the series. While some found issue with the intense imagery, others praised the series for not glorifying the crimes of Ramirez — birthname Ricardo Leyva Muñoz Ramírez — through the choice to instead focus on the detectives. One critic, Alison Foreman at Mashable, notes the series' gruesome details, but said that "the time and sensitivity given to those directly impacted by Ramirez offers a solid condemnation that never lets his seem cool."  
If you are looking for your next true crime binge and are brave enough to watch Night Stalker: The Hunt for a Serial Killer, it definitely is worth checking out.