Survey: 1 In 4 People Would Get Rid Of This Disney-Owned Film Franchise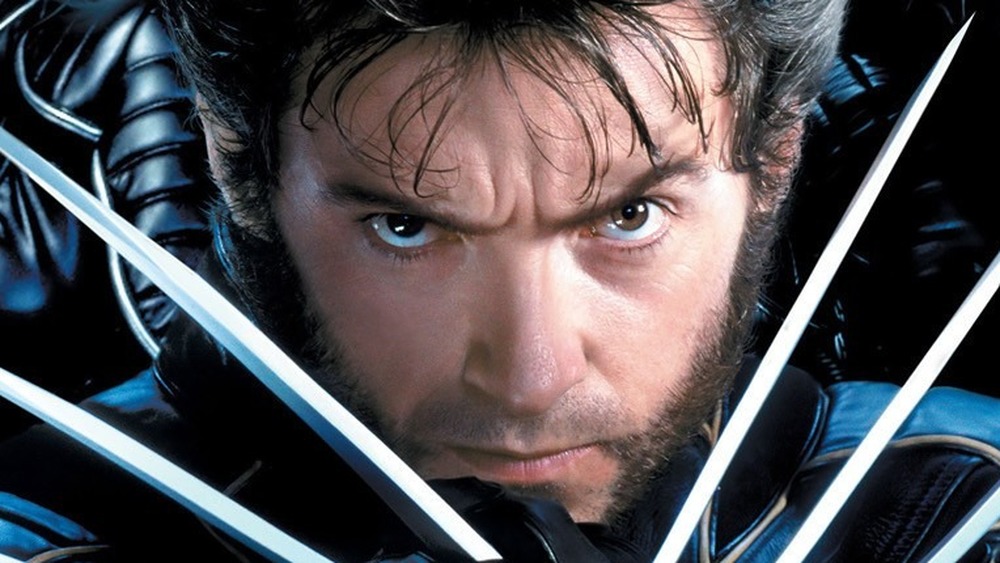 Disney/20th Century Studios
These days, when one thinks of the Walt Disney Company, the image that readily comes to mind is one of a gigantic, circular-eared mouse in red shorts emitting a high-pitched, staccato chuckle as it stands astride the entirety of the entertainment world. Disney isn't an entertainment monolith: it's more like a megalith, having seemingly swallowed up virtually every insanely profitable media company while continuing to churn out its own high-profile, in-house entertainment. Lucasfilm, the studio behind Star Wars? Disney owns it. Pixar, purveyors of the most critically acclaimed, crowd-pleasing animated films ever created? Disney owns it. Marvel Studios, which is behind the Marvel Cinematic Universe, the highest-grossing film franchise there has ever been, or ever will be? Disney owns it, and you can catch all of the latest releases from all of these studios — and much, much more — on streamer Disney+, the only truly viable competitor to Netflix, the most ubiquitous streaming service on the planet.
Disney's total takeover of everything we love, plus such shocking moves as its $71 billion acquisition of 20th Century Fox Studios, would be scary and concerning if everything it has absorbed hasn't completely thrived under its stewardship. After a somewhat rough (but profitable) start in theaters, Star Wars has found its footing in a big way with the Disney+ original series The Mandalorian, with more such offerings in the pipeline. Pixar has continued to be, well, Pixar. And the MCU just keeps fielding critically adored, billion-dollar-earning smash after smash, including the single highest-grossing film in history (Avengers: Endgame). With all of its other properties — including the long-running Pirates of the Caribbean series, the even-longer running Marvel-adjacent X-Men films, and previous box office record holder Avatar (the latter two acquired in the Fox takeover), we decided to take a poll to ask 650 film fans from around the U.S. — which Disney-owned movie franchise would you have Mickey get rid of, if you could?
Looper's survey says: So long, Avatar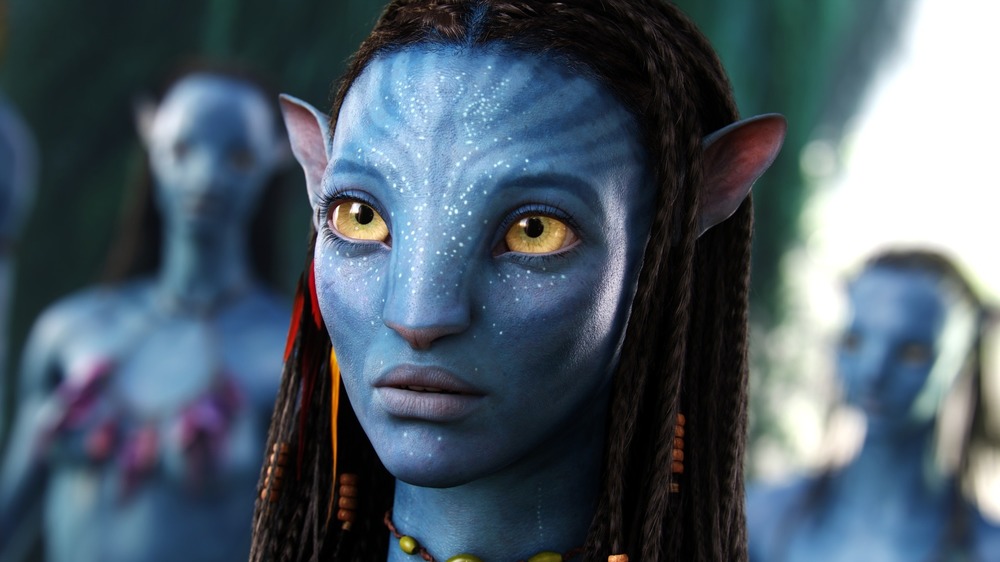 Disney
Well, if you happen to be the former King of the World, James Cameron (and if so, hello Mr. Cameron, thanks for Aliens and The Terminator), the results of our survey aren't going to thrill you. 
25.23 percent of respondents — fully 1 in 4 — chose to jettison Avatar, the franchise which Cameron is building around the 2009 film that grossed $2.7 billion worldwide. You may recognize Avatar as a film that hasn't had a sequel yet: Avatar 2, which is currently untitled, has wrapped filming (via CBR) and is slated for release in 2022. If our survey ends up being reasonably representative of a significant portion of moviegoers, it may not end up doing too well — which is pretty bad news, because Avatar 3 shot simultaneously with the second installment, and is scheduled to hit theaters in 2024. Whether Avatar 4 and 5 get the green light is dependent on their success — but it's been widely reported that Disney earmarked an eye-watering billion dollars for all four Avatar sequels (via Forbes), which would be a pretty shocking gamble even if it were clear that the public is hungry for bunches and bunches more Avatar. (Hint: This is not at all clear.)
We have pointed out in the past that Avatar is sort of a product of a bygone time, when super-expensive 3D presented in IMAX could get a heck of a lot of butts in theater seats. Cameron has promised that his Avatar sequels will incorporate similarly impressive technological leaps — but the first film hasn't exactly left an indelible impression on popular culture (try naming three characters from the movie), and in an age in which massively expensive blockbusters like the MCU movies have become commonplace, betting the farm on spectacle alone seems pretty risky.
A couple of long-running franchises didn't fare too well in our survey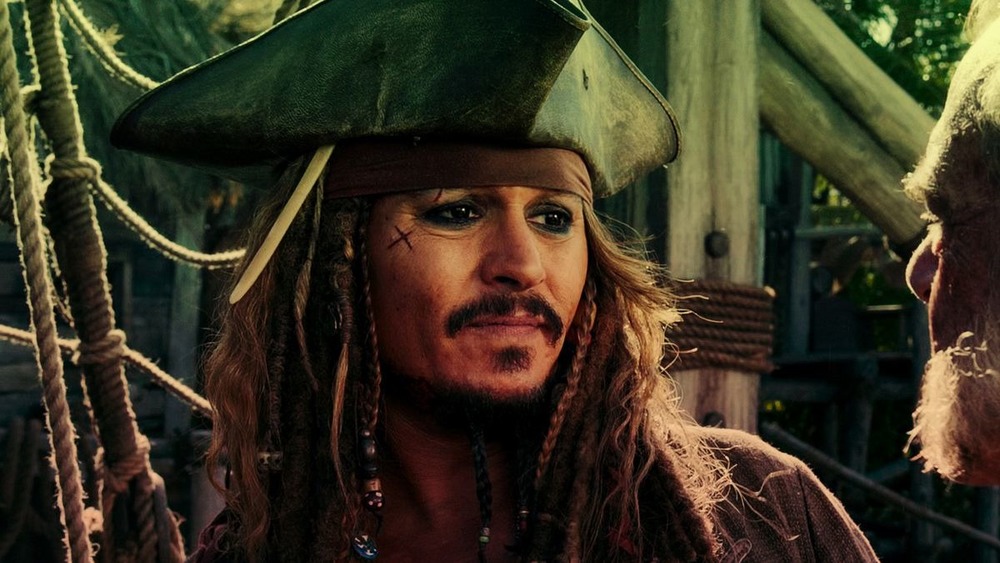 Disney
23.69 percent of our poll's respondents, a pretty darned significant number, named Chronicles of Narnia as the odd franchise out. Although it hasn't exactly been big news, these respondents have already gotten their wish. Rights holder Walden Media's deal with Disney expired in 2008, and the third film in the series, Voyage of the Dawn Treader, was produced by Fox long before the Disney takeover. In 2018, Walden struck a deal with Netflix, and a rebooted series has been stuck in development for the streamer since then (via ScienceFiction.com).
Next, with 16.77 percent: the Pirates of the Caribbean franchise, which has fielded five entries between 2003 and 2017, and which has raked in a combined worldwide gross of over $4.5 billion, according to The Numbers. It's been reported that Disney is developing two more Pirates pictures, both of which are reboots, neither of which are related to each other, and neither of which will feature franchise star Johnny Depp (via Screen Rant). Whether these will fly like a (Captain Jack) sparrow or sink like a chest full of booty, we'll just have to wait and see.
Next, with right about 11 percent, a choice that was rather puzzling: the X-Men franchise. Since the Fox-produced X-series has come to a close, and the characters are expected to be rebooted into the MCU, it's a bit unclear what this means. Perhaps these respondents want to wipe the old series, Scarlet Witch-style, from existence; or, maybe they would rather not see these characters again at all, or it could be a little bit of both. Either way, it seems that X-citement isn't too high at the moment. Finally, much smaller numbers of respondents would choose to jettison Star Wars (8.77 percent) or Marvel (8.62 percent). Coming in last was "Other" with 5.23 percent.
All in all, not exactly super results for some very expensive, high-profile franchises with multiple projects in the works. Let's face it, though: the Mouse House doesn't often offer up movies or TV series that are anything less than awesome, so we have a feeling the often-fickle fandom will end up with their butts in those theater seats, regardless.