The Katherine Heigl Romantic Drama Series Everyone's Binging On Netflix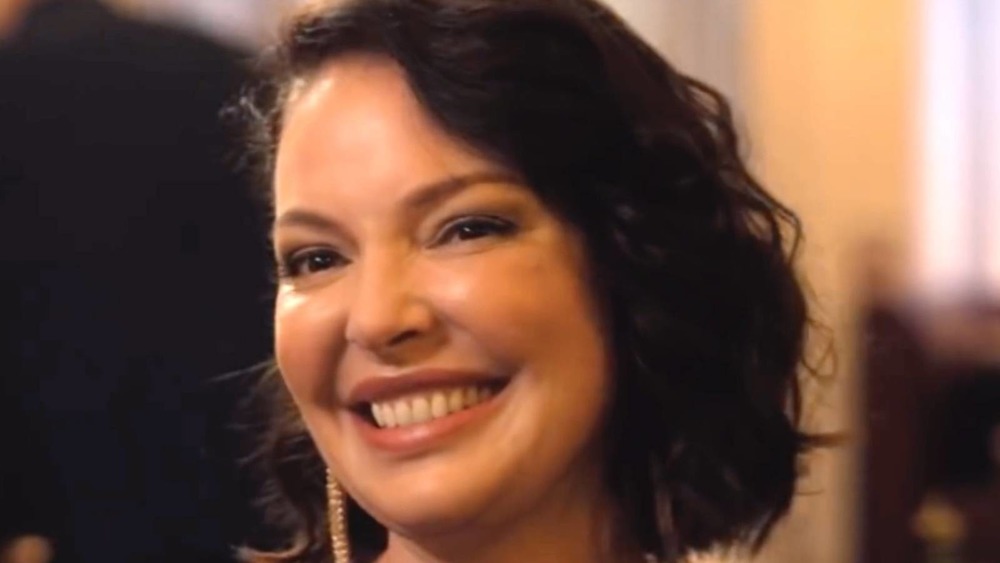 Netflix
If one thing is clear from Netflix's Top Ten, it's that viewers are in the mood for romance. Bridgerton, from legendary showrunner Shonda Rhimes, continues to heat up the charts, which makes sense considering it's the most widely-viewed series to ever air on Netflix with 82 million households watching it within the first month (via Harper's Bazaar). As individuals eagerly await season 2 of the period drama romance, the streaming service has dropped another romantic show you can get familiar with — Firefly Lane. 
Much like Bridgerton, this series is rated TV-MA, so make sure you put the kids to bed before you get your binge-watch on; however, it's vastly different in that it takes place in a contemporary, modern-day setting. That means anyone who was worried about following along with the intricacies of high society in 19th-century London shouldn't have a problem keeping track of a couple of women trying to balance their careers with finding love from the 1970s to the 21st century. 
Anyone out there still holding out hope that Katherine Heigl will return to Grey's Anatomy (though that seems unlikely given the circumstances under which she left the show) can still check in to see what she's been up to by cuing up Firefly Lane on Netflix.
Firefly Lane features a pair of captivating performances from Katherine Heigl and Sarah Chalke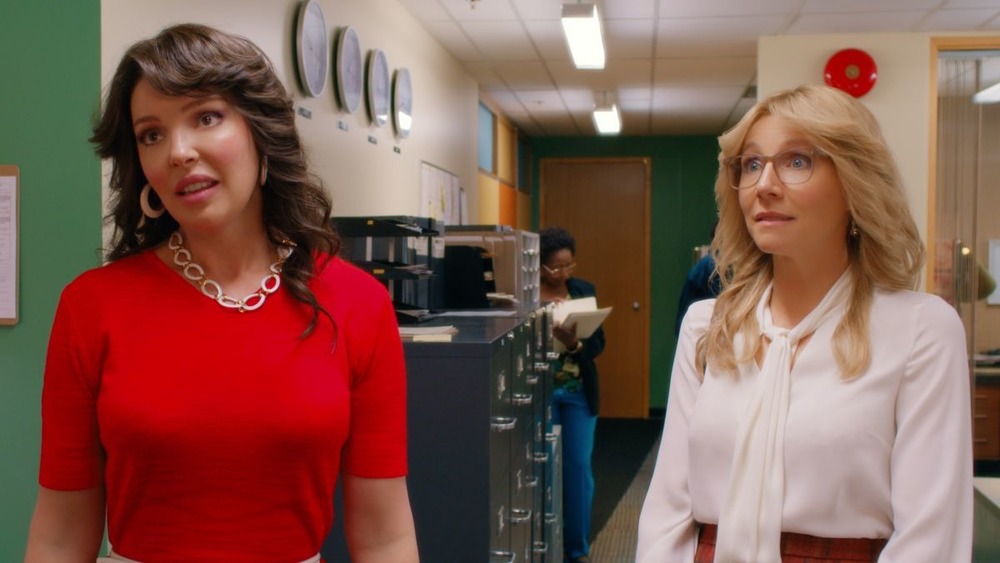 Netflix
While Firefly Lane is described as a "romantic" series, the main driving force of the plot is the friendship between the two leads — Tully Hart (Heigl) and Kate Mularkey (Sarah Chalke). The show begins when the two women are in their teens, and Kate is utterly captivated by Tully's presence, causing a friendship to soon form. We then see the women over the next few decades as they go through college and begin their careers. Their friendship may be tested over the years, but when outside struggles emerge, they're still there to support one another. 
Heigl and Chalke may be front and center for much of the series, but it also makes for an outstanding showcase of its young stars, Ali Skovbye and Roan Curtis, as teenage Tully and Kate, respectively. And although the show may have plenty of heartwarming moments, it still manages to touch on a variety of sensitive subjects, including the AIDS epidemic and child neglect, so make sure you're prepared for that kind of darkness before settling in.
By the time you get to the season's end, there are plenty of plot points it could pick back up for season 2 even though Netflix hasn't yet greenlit another season. Plus, there's a sequel to the book the show is based on, titled Fly Away, so the writers definitely have plenty of inspiration to draw from going forward. If you loved other original romantic Netflix series like Virgin River and Sweet Magnolias, then Firefly Lane should be your next binge-worthy program.