This Is Why You Recognize The Actor From DoorDash's Sesame Street Commercial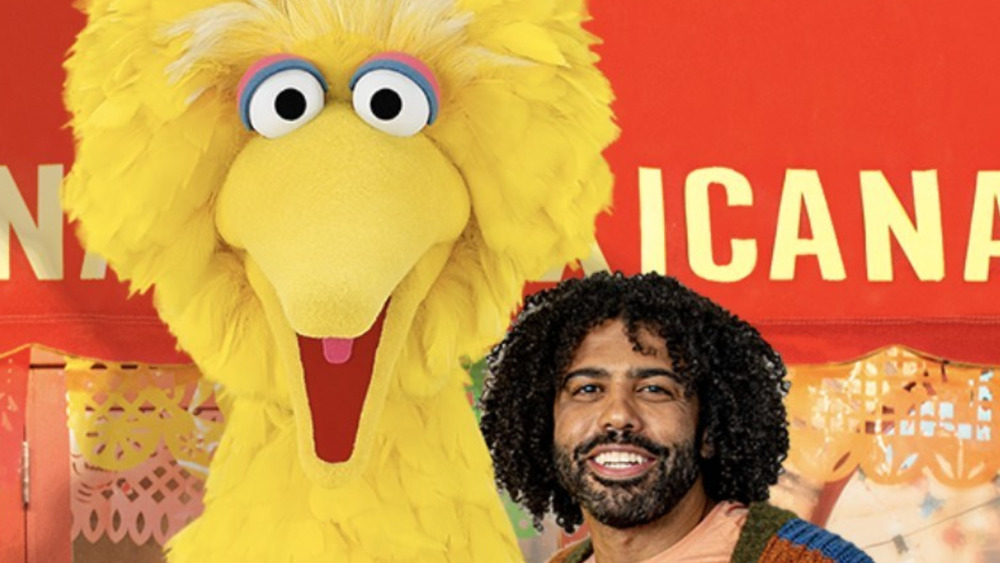 DoorDash/Sesame Workshop
It's that time of year again. The holiday decorations and New Year's streamers may have all come down, but we're getting the gift of seeing some of our favorite celebs have a little fun by starring in flashy Super Bowl commercials. We've already recognized rock legends and Seinfeld stars in some of the ads that will air while the Kansas City Chiefs play the Tampa Bay Buccaneers during Super Bowl LV on February 7, 2021. Now, we can add a musical theater maverick to that list.
Delivery service DoorDash recruited Sesame Street mainstay Cookie Monster for a funny spot to advertise the company's partnership with Sesame Workshop, a nonprofit that makes educational children's programming, including Sesame Street itself. 
In the commercial, Cookie Monster and a friend are sitting quietly on a couch, each reading a book and waiting for their food to be delivered. Cookie Monster is, naturally, reading a book with a giant cookie on the front. After his buddy tells him the food will be there shortly, the furry fiend declares, "Better finish this book then," and proceeds to try and eat it.
Cookie Monster must have some pretty solid connections in the entertainment industry, because his friend in the DoorDash commercial is played by none other than Broadway and TV star Daveed Diggs.
Daveed Diggs' career, from Hamilton to Snowpiercer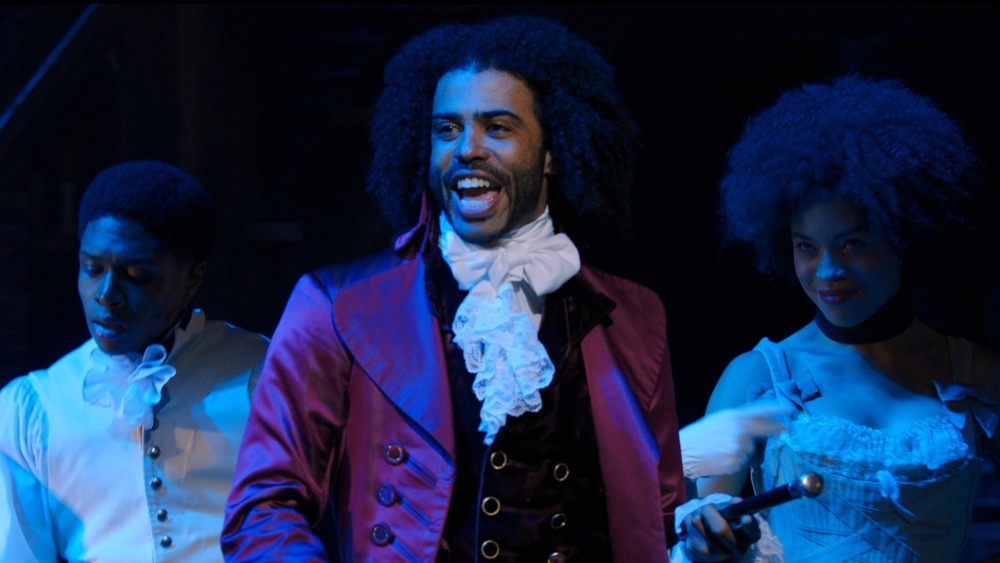 Disney+
Diggs got his start as a stage actor — and it was a particularly huge Broadway show that put him on the mainstream's map. The actor originated the roles of Marquis de Lafayette and Thomas Jefferson in Lin Manuel Miranda's instantly iconic musical Hamilton. In addition to the off-Broadway and Broadway runs, Diggs also appeared in the filmed performance that was released on Disney+, and which recently snagged a Golden Globe nomination for Best Motion Picture – Comedy or Musical (but don't expect it to get any recognition from the Oscars).
Beyond the stage, Diggs has also popped up in TV shows of all stripes. He's made guest appearances on series like Unbreakable Kimmy Schmidt, The Get Down, and Black-ish, where he played Dr. Bow Johnson's (Tracee Ellis Ross) brother, Johan. The actor took on another historical role on the Showtime miniseries The Good Lord Bird, about radical abolitionist John Brown (Ethan Hawke). Diggs plays famed 19th-century writer Frederick Douglass in the series.
Additionally, the actor has a starring role on the TNT series Snowpiercer, based on Bong Joon-ho's movie of the same name. As homicide-detective-turned-rebellion-leader Andre Layton, Diggs is one of the central figures in the sprawling cast of the post-apocalyptic series.
And, as it turns out, the DoorDash commercial isn't the first time Diggs has appeared with the Sesame Street crew. He guest-starred on a 2017 episode as the brother of Mr. Noodle (Bill Irwin). Maybe that's how Cookie Monster was able to get him on board for his big Super Bowl commercial.