The Real Reason Why Hamilton Can't Win An Oscar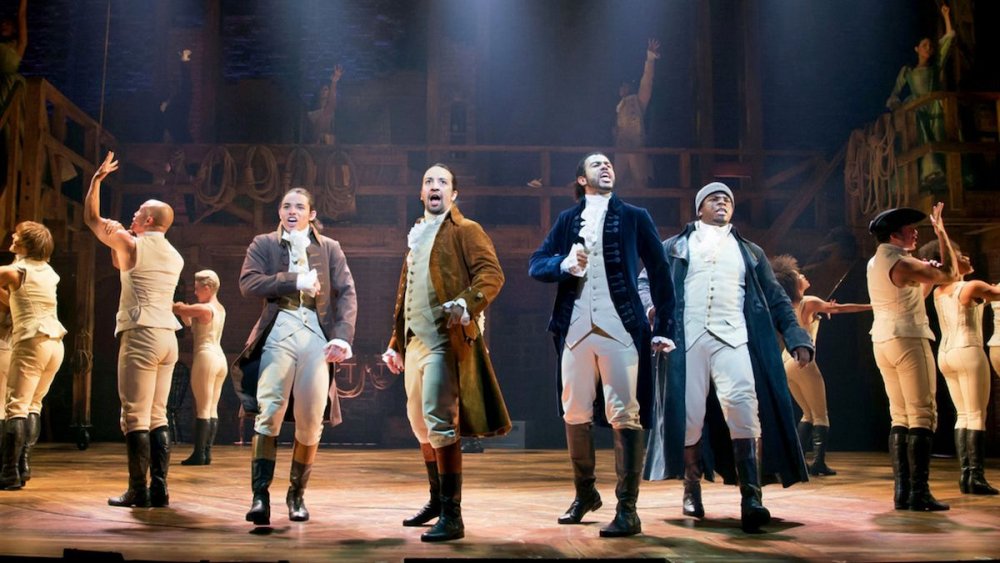 Disney
Hamilton might be one of the most awarded musicals in recent memory... but there's one statue out of its reach.
On July 3, 2020, Disney+ gave an amazing gift to fans of Lin-Manuel Miranda's groundbreaking musical with the premiere of the filmed version of the show featuring its original cast. After premiering on Broadway in 2015, the original cast, including Miranda himself — who originated the role of Alexander Hamilton along with his frequent double Javier Muñoz — would eventually leave the show. But now, thanks to a production captured on camera in 2016, audiences around the world can see Hamilton as it was originally intended from the comfort of their own homes.
Of course, this wasn't Disney's plan when they shelled out a whopping $75 million for rights to the Hamilton film, but the musical's theatrical release, which was originally scheduled for October 2021, faced potentially endless delays due to the ongoing COVID-19 crisis. In the midst of the pandemic, Disney saw fit to make the film available on its streaming platform.
Even though Hamilton has quickly established itself as a modern classic and earned plenty of huge awards throughout the years, there's one major award it definitely won't win. Here's the real reason why Hamilton won't be eligible to win an Academy Award at the 2021 ceremony.
Here's why Hamilton won't get an Oscar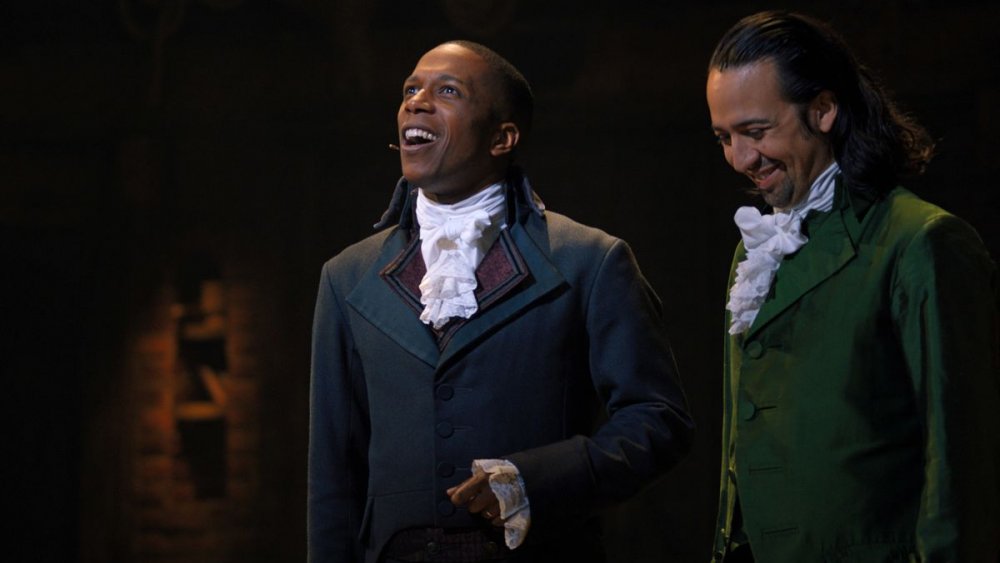 Disney
Though the Academy Awards have changed their rules in the face of unprecedented issues facing the industry and are now allowing streaming films to compete — a change which was meant to protect movies that, like the filmed presentation of Hamilton, were unable to meet an intended theatrical date — that rule doesn't include Miranda's musical. As reported by Vulture, a source at the Academy has clarified that, due to a 1997 rule that makes filmed versions of theatrical productions ineligible, Hamilton will not be able to compete at the 2021 Academy Awards.
However, that's not the worst news for Hamilton, which has already won multiple Tonys (including Best Musical), a Grammy, Drama Desk awards, the 2016 Pulitzer Prize for Drama from President Barack Obama, and a MacArthur Genius Grant for Lin-Manuel Miranda. It also certainly won't deter anyone from watching the filmed version of the musical, which lets Hamilton fans who couldn't see it live on Broadway watch the stunning choreography and staging that accompanies Miranda's powerful music, not to mention the perfectly cast original actors (many of whom, including Leslie Odom Jr., Renee Elise Goldsberry, and Daveed Diggs, won Tonys for their roles).
In any case, it looks like Hamilton will have to be "satisfied" with its armload of awards, even without an Oscar to add to the pack in 2021. Hamilton is streaming exclusively on Disney+ now.