Who Is The Rockstar In The Stella Artois Super Bowl 2021 Commercial?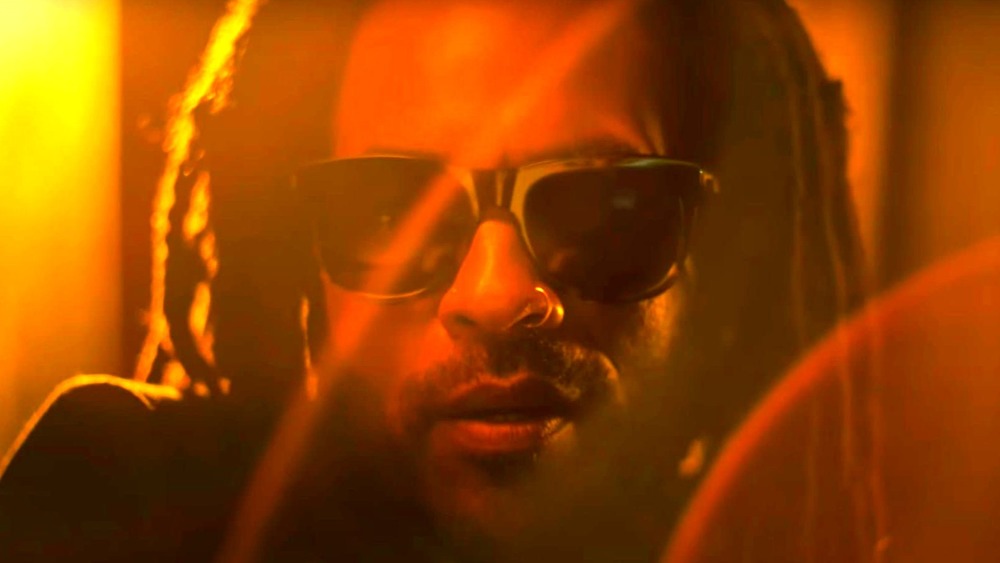 Stella Artois
Football's biggest day is fast approaching. And while NFL know-it-alls the world over will spend the week debating whether the Tampa Bay Buccaneers or the Kansas City Chiefs will hoist the famed Lombardi Trophy come Sunday, less enthusiastic football fans are beginning to ponder which Super Bowl ad campaign will reign supreme.
Given the scaled-back nature of the big game itself, there will be a few notable absences on the advertising field this year, with regular players like Coke and Budweiser sitting things out. But iconic Belgian brewhouse Stella Artois is set to return to the fray, and they're stepping things up this year by fronting none other than rock and roll icon Lenny Kravitz in their most colorful Super Bowl commercial yet.  
That's saying a lot, as Stella Artois tempted a pair of Hollywood icons back into their most famous characters just last year when Sarah Jessica Parker and Jeff Bridges appeared in the brewer's Super Bowl ad as Sex and the City maven Carrie Bradshaw and The Big Lebowski slacker extraordinaire the Dude, respectively. While that ad leaned heavily on those beloved personas, Kravitz's spot (released days ahead of its official big game debut) leans a little heavier on timely messaging.
Titled "Heartbeat Billionaire," said ad finds Kravitz waxing poetic on the wealth of health, encouraging people to consider themselves billionaires as "we are all born with a fortune of 2.5 billion heartbeats." It also finds the dread-locked rocker kicking out the pulsing drumbeat for one of his most famous songs, 1991's neo-soul classic "It Ain't Over 'til It's Over," before slipping into an animated fantasia boasting the unquantifiable value of spending time with those you love, and of course the wondrous delights of indulging in "The Life Artois." 
Lenny Kravitz has worn many hats throughout his lauded career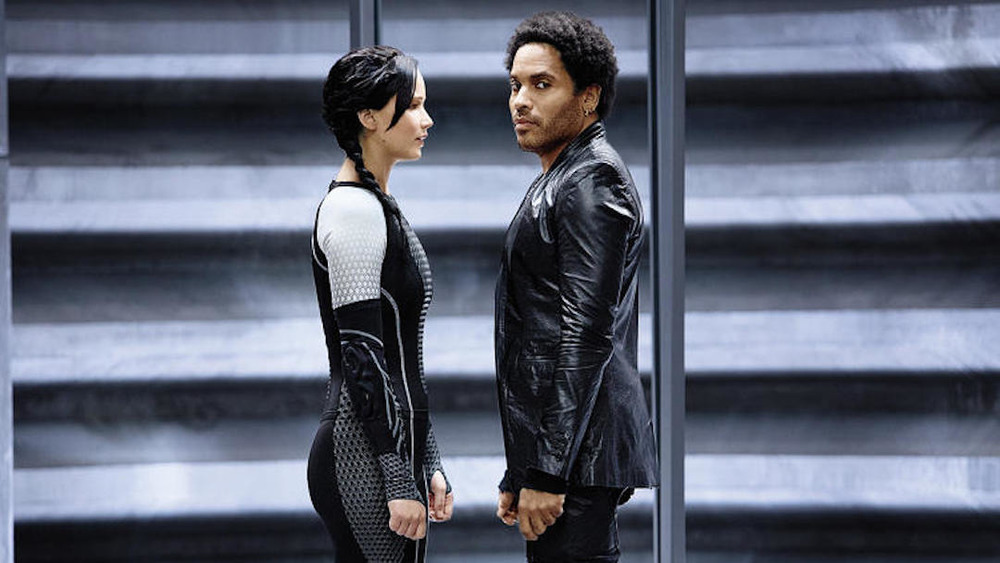 Lionsgate
Legions of Lenny Kravitz fans will certainly relish the sights and sounds of "Heartbeat Billionaire," but that Stella Artois commercial is hardly his first game day appearance. The famed rocker and recognized style icon made his big game debut in 2015 during a one-song duet with halftime show headliner Katy Perry. Though some believed his appearance was in part to avoid potential content complaints about the song they performed — Perry's smash-hit "I Kissed a Girl" — it was generally agreed that Kravitz brought some singular rockstar flavor to the mix.
As such, it's worth wondering why Kravitz himself hasn't been tapped to headline the world's biggest halftime show. Producers may yet remedy that oversight, but his busy schedule might be why he's never fully taken center stage on Super Sunday. In addition to recoding albums, headlining tours, and netting Grammys by the armful, Kravitz has spent much of his recent downtime carving out a decent little acting career. And while he's hardly fronting blockbuster franchises, he has delivered memorable turns in a handful of primetime projects.
Movie lovers will recognize Kravitz for his work in The Hunger Games franchise where his fashionista Cinna had the pleasure of glamming up Jennifer Lawrence's Katniss Everdeen. Likewise, comedy gurus surely recognize the hard rocker for his hilarious cameos as himself in both Zoolander and Zoolander 2. But if you want to see Kravitz the actor at his best, Lee Daniels' Oscar-winning 2009 indie Precious (which also features impressive work from pop diva Mariah Carey) could not come more highly recommended.
As it is, fans will surely want to keep an eye pealed for Kravitz's psychedelic Stella Artois commercial during Super Bowl LV, which airs at 6:30pm EST on CBS on Sunday, February 7.