Why Dolly Parton Re-Recorded 9-To-5 For Squarespace's Super Bowl Commercial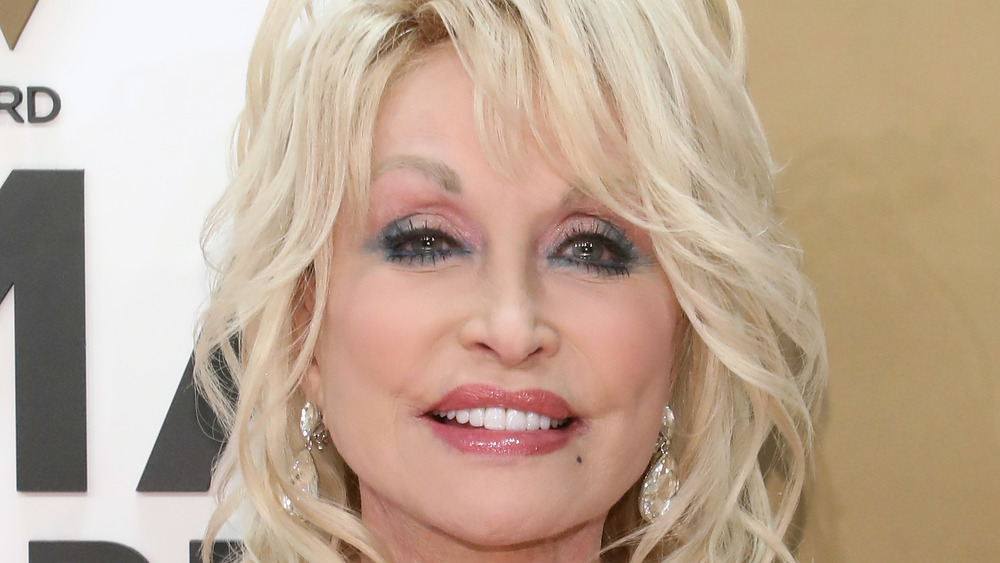 Taylor Hill/Getty Images
Dolly Parton is all about the hustle. As Super Bowl LV fast approaches, many viewers are gearing up to watch not only the most-televised football game of the year, but the highly anticipated and very expensive commercials that go along with it. Audiences can already tune in to see Jason Alexander's face on a hoodie for Tide or Mila Kunis eating Ashton Kutcher's Cheetos to a customized remake of Shaggy's "It Wasn't Me." And now Parton has remade one of her own classic tunes to highlight those who are hustling to pursue their passions.
In the new 37-second commercial for the website-building platform Squarespace, Parton updates the title and lyrics to her famous 1980 worker's anthem, "9 To 5," and turns it into "5 to 9." Instead of singing "working 9 to 5, what a way to make a livin','" she sings "working 5 to 9, you've got passion and a vision." Why the change in lyrics? Since Squarespace is all about making your own website to achieve your dreams and passions, working 5 to 9 translates to working during the off-hours of the daily grind to pursue that side hustle.
Squarespace wrote on its website that "by flipping it to "5 to 9", the song has a new life as a modern rallying cry for all the dreamers working to turn an after-hours passion or project into a career with Squarespace."
Dolly Parton makes a small cameo in the Superbowl Ad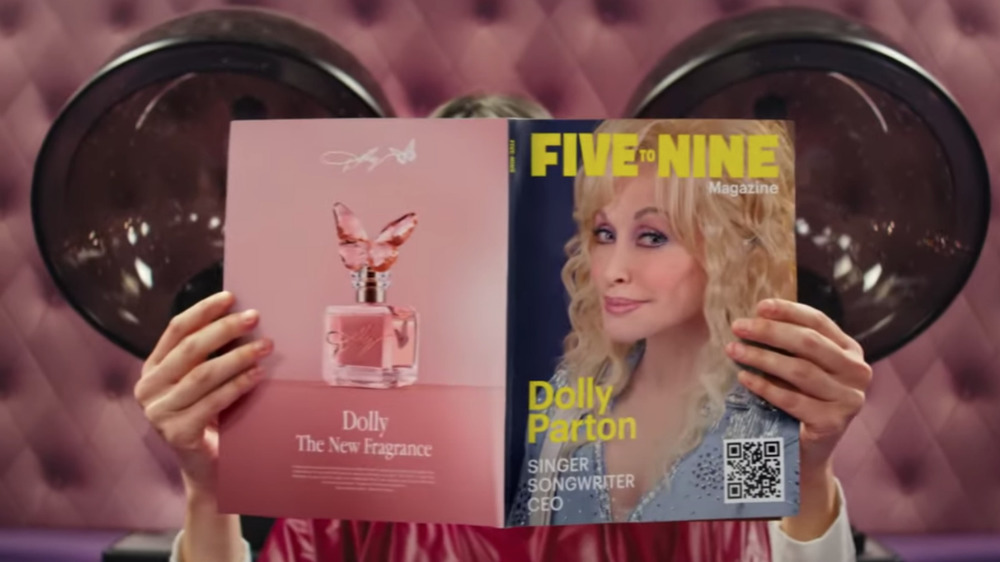 YouTube/Squarespace
In the commercial, which was directed by Damien Chazelle — the filmmaker behind Whiplash and La La Land — we see a drab workplace environment that comes to life as soon as 5 p.m. hits. Suddenly, the employees are off-the-clock and enthusiastically acting out their passions and dreams, which range from dancing to floristry to woodworking. Though Parton starred in the 9 to 5 film and the accompanying music video, the singer/songwriter does not make a live-action appearance in the Super Bowl ad, but she does make a cameo as a headshot. In one moment toward the end of the commercial, when Parton sings about making the "website that is worthy of your dreamin,'" we see her appear on the cover of the fictional Five to Nine magazine as she gives a wink to the viewer, a signal to start hustling for their dreams. 
On the promotion's page, Parton expounds upon the remake in her own words. "It feels good to reinvent my 9 to 5 anthem for a new generation of entrepreneurs. I'm proud to be of service and to be an inspiration," she said. For Parton, a hustler herself — who once told ABC News "I count my blessings more than I count my money, but I need to count my money, too" — the Super Bowl ad is a fitting way to encourage others to do the same.