How To Watch The Super Bowl If You Don't Have A Cable Subscription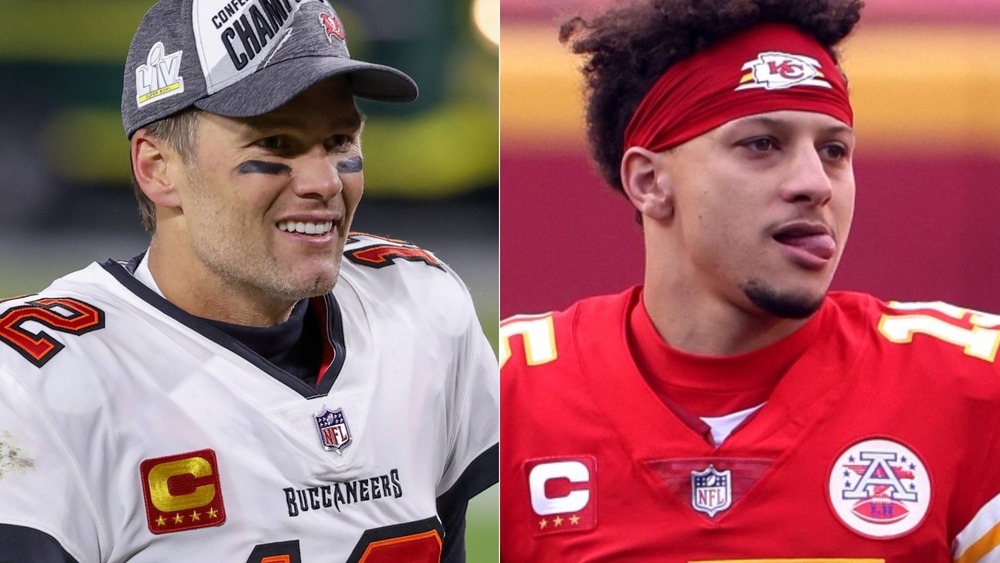 Dylan Buell, Jamie Squire/Getty Images
Super Bowl Sunday is looming on the not-so-distant horizon, and the world is once again waiting to see the big game — as well as the absurdly expensive halftime show, the unique commercials, and the various trailers and TV spots. The match between Kansas City Chiefs and Tampa Bay Buccaneers will be played at Raymond James Stadium in Tampa, Florida on February 7, 2021 — and, as CBS Sports tells us, the chances to get to watch the event on-site are even more minuscule than usual, thanks to health restrictions limiting the audience capacity to 22,000 people. So, if you're not one of these happy few and you don't have a cable account, how can you watch the event? 
Worry not! Per Variety, 2020's Super Bowl LIV had around 102 million viewers, and while it remains to be seen how accurate a ballpark figure that is to estimate the number of people who will tune into Super Bowl LV, it's probably safe to assume that you're not alone in debating whether you should splurge on cable just to watch this particular sporting extravaganza. With that in mind, let's take a look at how you can watch the Super Bowl if you don't have a cable subscription.
Streaming is your Super Bowl friend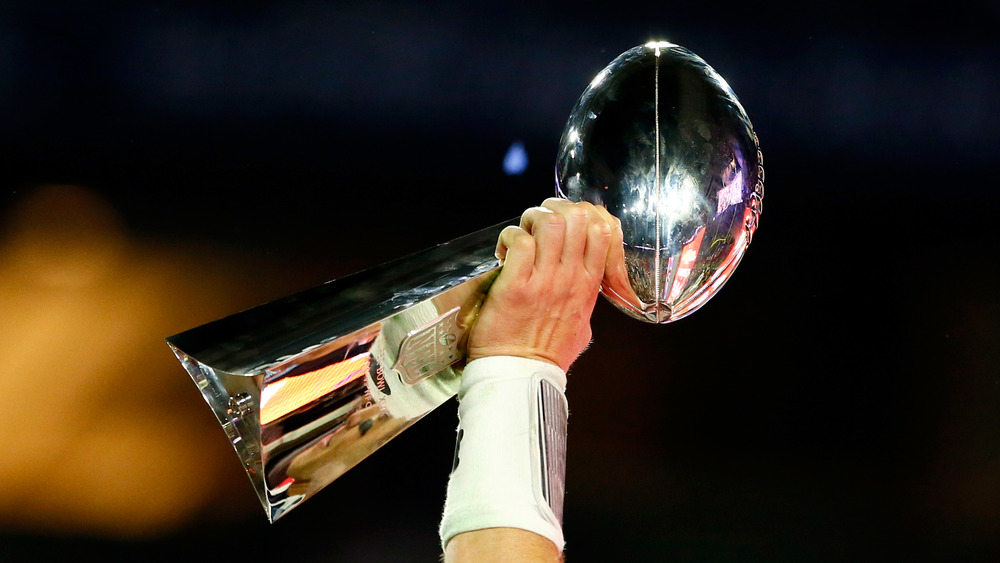 Kevin C. Cox/Getty Images
People who have cable can watch Super Bowl LV on CBS, but as the NFL site helpfully notes, a cable subscription is by no means required to enjoy the event. We live in an age of apps and streaming, and as such, you have plenty of options to enjoy the culmination of the professional football season without tethering yourself to a cable service. 
This year's Super Bowl will be available for streaming with CBS All Access, as well as three different apps: the NFL's official app, the CBS Sports app, and the Yahoo Sports App. What's more, the league says that streaming the big game on any of these apps will be free. 
If you want even more options, Lifehacker writes that the Super Bowl is also available to stream on both Hulu Live and FuboTV, as well as the ESPN Deportes app for Spanish-speaking viewers. While these do have a monthly fee, you might want to look into their one-week free trial periods to save a pretty penny.