This Is The Song From The Corona Seltzer Super Bowl 2021 Commercial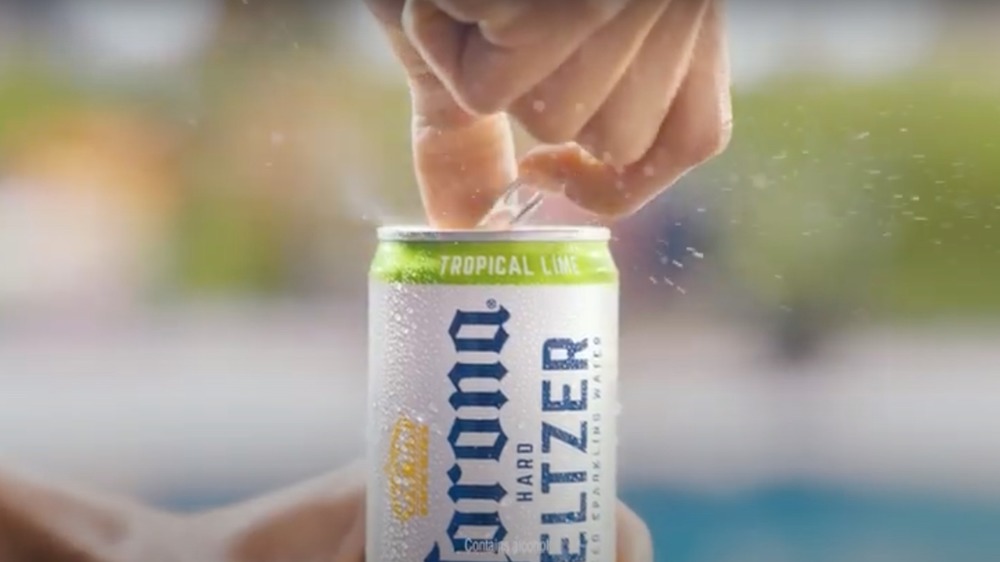 YouTube/Corona USA
When you watch Super Bowl LV on Sunday, in addition to The Weeknd's halftime performance and some exciting movie trailers, you can expect to see a lot of commercials for hard seltzer, the adult beverage that's become indispensable to carb-conscious, calorie-counting drinkers. One of the best commercials of the year so far is for Bud Light Seltzer Lemonade and creates a 2020-centric riff on the phrase "when life gives you lemons, make lemonade" by having millions of lemons rain from the sky like the plague of frogs in Magnolia. Another is for Corona Hard Seltzer with lime, and continues the Mexican beer's iconography of faceless people relaxing in a tropical setting. 
The Corona commercial is scored by a very famous song that should be familiar to three generations of people. It's been in multiple commercials and movies, and formed the basis of a recent chart-topping hit. It's impossible to not dance to it. It's "I Like It Like That" by Pete Rodriguez, a classic Latin American song that's been getting people moving since 1967.
I said I like it like that!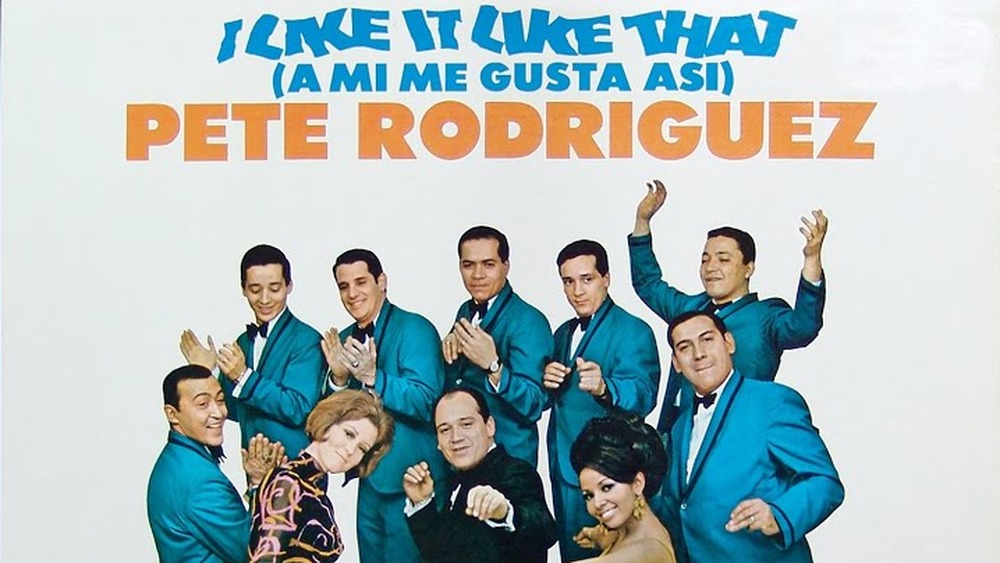 YouTube/Pete Rodriguez
"I Like It Like That" was originally released on Bronx-based pianist and bandleader Pete Rodriguez's album I Like It Like That (A Mi Me Gusta Así). According to the Latin Jazz Network, the track is the definitive song of the musical mash-up called boogaloo, "a melting pot musical genre born when young Puerto Ricans in NYC mixed African American music (R&B) and doowop with traditional Latin rhythms."
The song became a hit again when it was re-recorded by a supergroup called the Blackout All-Stars in 1994. The Blackout All-Stars consisted of Latin music superstars Ray Barretto, Sheila E., Tito Puente, Tito Nieves, Paquito D'Rivera, Dave Valentin and Grover Washington Jr. It was recorded for a movie called I Like It Like That, which told the story of a Jamaican-Puerto Rican woman who gets a job as an assistant to a music producer while living in an impoverished South Bronx neighborhood. This version of the song became a hit when it was used in a Burger King commercial and reached #25 on the Billboard Hot 100 in 1997.
"I Like It Like That" got a resurgence in popularity again in 2018 when Bronx-bred rapper Cardi B sampled Pete Rodriguez's version, using it as the basis for her No. 1 Billboard hit "I Like It," featuring Bad Bunny and J Balvin.
Other places you may have heard "I Like It Like That" throughout the years include on the soundtrack for the video game Grand Theft Auto: Vice City Stories, where it played on the in-game Latin radio station, Radio Espantoso; in Jon Favreau's food truck movie Chef; and remixed in a commercial for the Microsoft Lumia.