How Dustin Diamond's Co-Stars Reacted To His Sad Death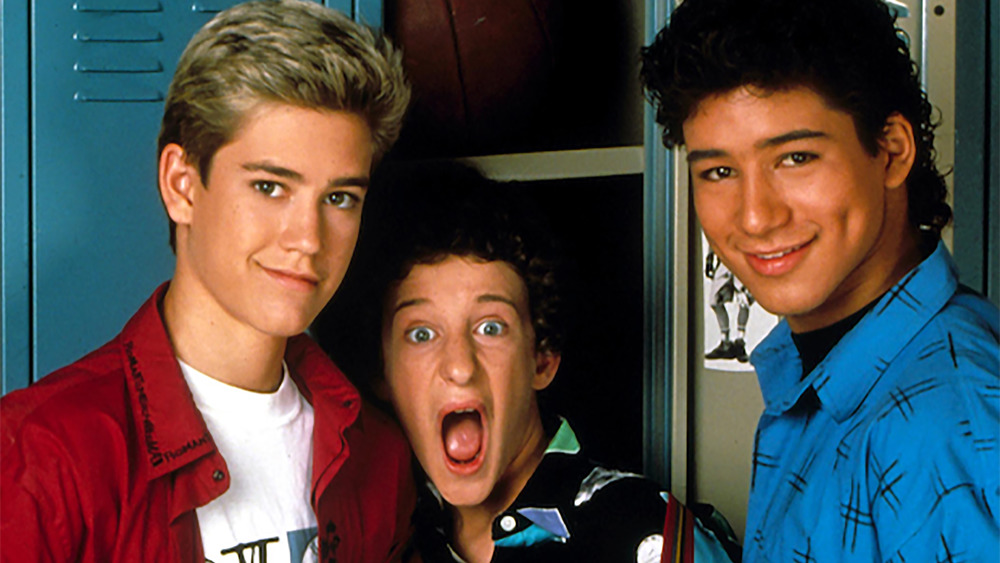 NBC
Saved By the Bell star Dustin Diamond died February 1 at the age of 44 due to lung cancer. The actor, who played Bayside High's resident nerd Samuel "Screech" Powers on all of the teen sitcom's pre-reboot incarnations was diagnosed with stage 4 small-cell carcinoma in January, and his health swiftly declined after that.
"He was diagnosed with this brutal, relentless form of malignant cancer only three weeks ago," Diamond's representative Roger Paul said in a statement. "In that time, it managed to spread rapidly throughout his system; the only mercy it exhibited was its sharp and swift execution. Dustin did not suffer. He did not have to lie submerged in pain. For that, we are grateful."
Diamond's Saved By the Bell co-stars — some of whom didn't get along with Diamond, especially after he wrote a scandalous tell-all called Behind the Bell in 2009 (Diamond later claimed that much of the book was fabricated by an unscrupulous ghostwriter) — put aside their differences to say some kind words in reaction to his death.
Here's what Mario Lopez and the cast had to say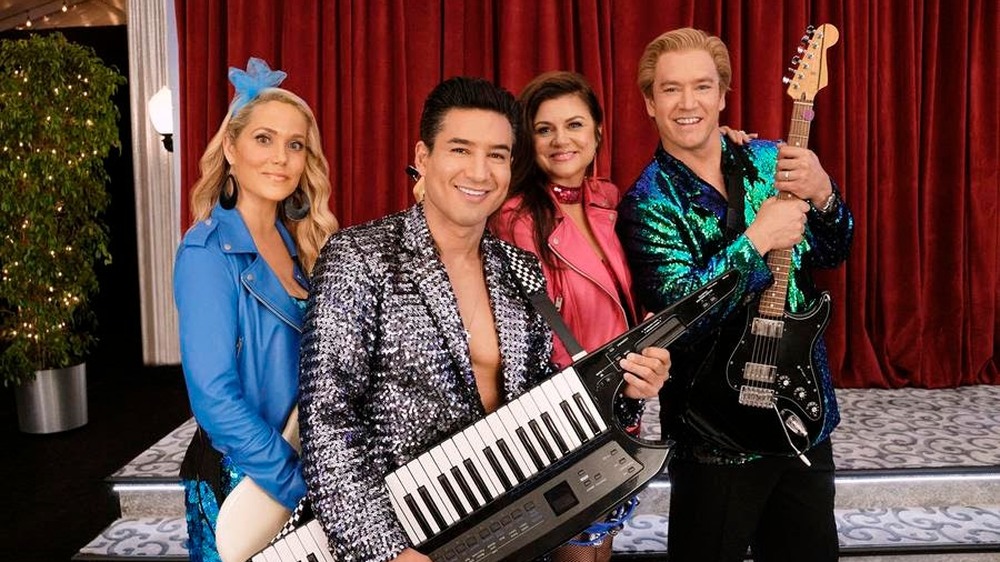 Peacock
Mario Lopez, who played jock A.C. Slater on Saved By the Bell, shared some photos of the two of them through the years on Instagram. "Dustin, you will be missed my man," Lopez wrote. "The fragility of this life is something never to be taken for granted. Prayers for your family will continue on."
Mark-Paul Gosselaar, who played Screech's rascally friend Zack Morris on the show, posted a tweet paying tribute to Diamond. "Deeply saddened to hear of the passing of Dustin Diamond, a true comedic genius," Gosselaar wrote. "My sincere condolences to his family and friends. Looking back at our time working together, I will miss those raw, brilliant sparks that only he was able to produce. A pie in your face, my comrade." In 2019, Gosselaar told Andy Cohen on Watch What Happens Live that he hadn't spoken to Diamond in 25 years; it's unclear if they spoke before Diamond's passing.
Tiffani Thiessen, who played cheerleader Kelly Kapowski, posted on Instagram after learning of Diamond's death: "I am deeply saddened by the news of my old co-star @realdustindiamond passing. Life is extremely fragile and it's something we should never take for granted. God speed Dustin." 
Elizabeth Berkley, who played class president Jessie Spano, wrote on Instagram, "I'm grateful to have gotten to create with Dustin when we were at the beginning of our dreams coming true. I will hold onto those sweet memories and the laughs we shared. He was a truly gifted talent. Rest In Peace."
Lark Voorhies cherishes her memories of Diamond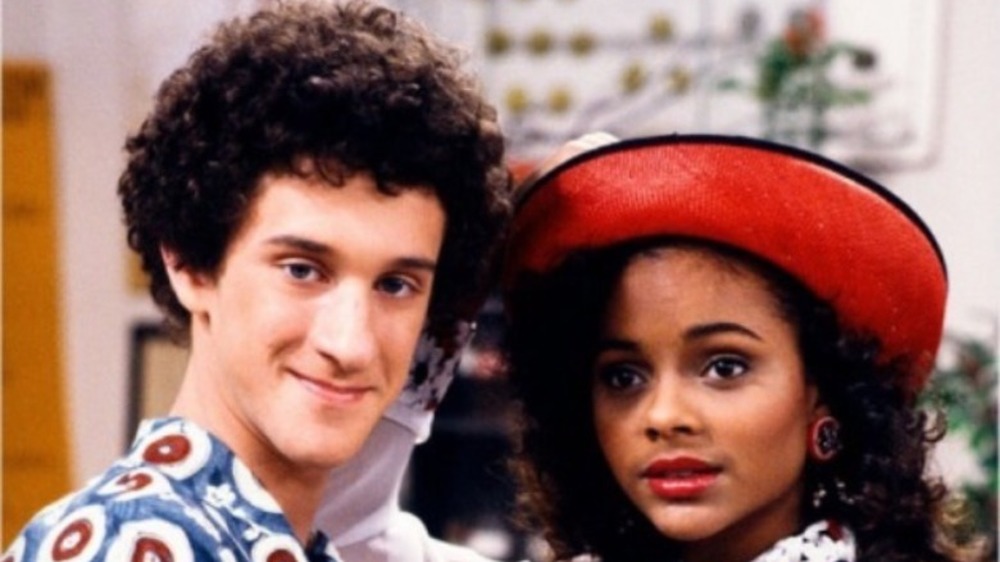 NBC
Lark Voorhies, who played Screech's crush Lisa Turtle, gave a statement to Entertainment Weekly: "Words cannot express the grief that I am feeling right now. Dustin and I had a warm and special friendship, he was a caring gentleman, and my memories of him will always be cherished. I am so very sorry he is gone. But it's exceptionally sad for his close loved ones who have to deal with his tragic death and their own great loss. My heart goes out to them at this trying time."
Diamond was the only member of the original cast who did not return for Peacock's revival of the show, which premiered in November 2020. Screech's absence was explained as he was away on the International Space Station. EW reports that he was reportedly in talks to appear in season 2, however, and showrunner Tracy Wigfield told The Hollywood Reporter that it was possible that he could appear at some point. Sadly, that will not come to pass.