Dustin Diamond's Final Performance As Screech Isn't What You'd Expect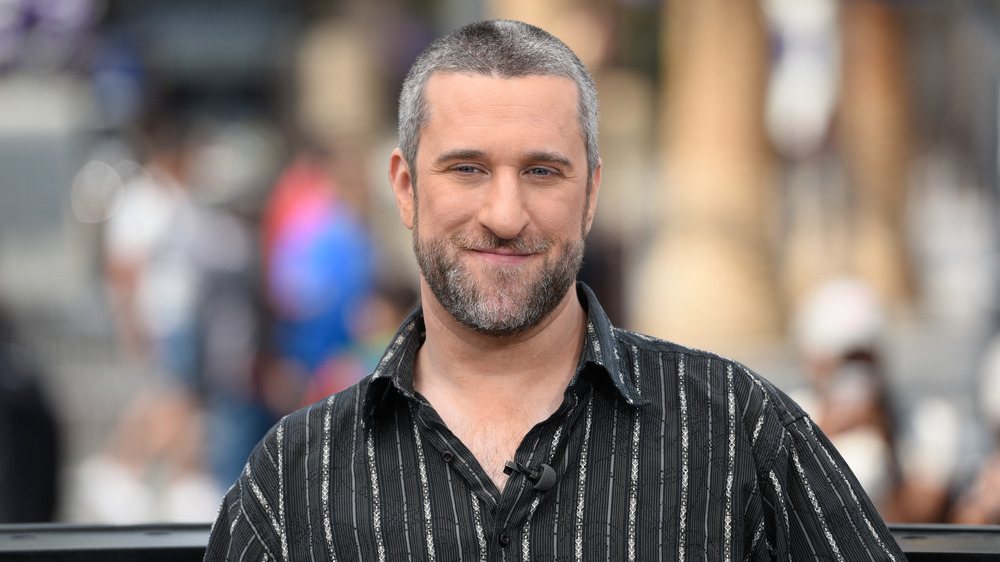 Noel Vasquez/Getty Images
On Monday, February 1, TMZ broke the sad news that Saved by the Bell star Dustin Diamond has died at the age of 44 from carcinoma. The news of Diamond's death comes just three weeks after his initial cancer diagnosis.
For a generation of fans, Diamond is best known as Saved by the Bell's lovable nerd Screech. The actor originated the role in the 1987 series Good Morning, Miss Bliss, before the comedy was retooled into Saved by the Bell. Long after his character had graduated from high school, the actor continued to play Screech in spinoffs, including Saved by the Bell: The College Years and Saved by the Bell: The New Class. But Diamond's final performance as Screech didn't take place within the show's universe. Instead, he revived the character one last time for a 2013 Breaking Bad parody called Breaking Belding.
Produced by Nerdist and EffinFunny for YouTube's Geek Week, Breaking Belding hilariously melded the world of Bayside with Breaking Bad by having Mr. Belding cook up caffeine pills to raise enough money to fight off his male pattern baldness. He was joined by Zack as a Jesse Pinkman stand-in, while Screech served as the short's answer to Saul Goodman.
Diamond was the only Saved by the Bell cast member who appeared in the parody, and he seemed to relish playing his beloved character as a slimy lawyer. The video even features an updated version of Saul's "Better Call Saul" tagline. With Screech in charge, it transforms into "Better Reach Screech."
Dustin Diamond had hoped to play Screech again in Peacock's Saved by the Bell reboot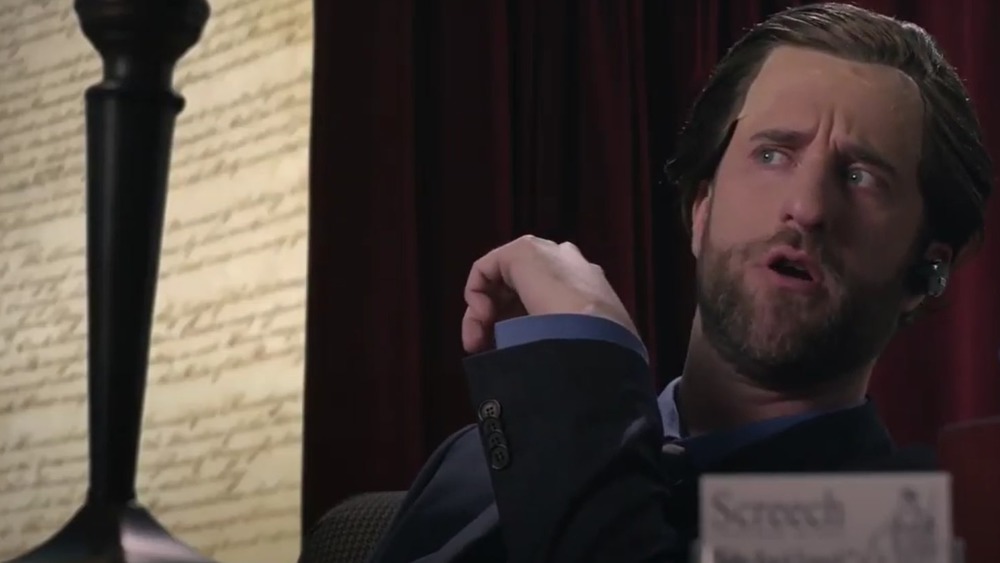 Nerdist/YouTube
While the rest of the Saved by the Bell cast appeared in Peacock's recent Saved by the Bell reboot, Diamond wasn't asked back. However, fans did receive an update on Screech: Within the show's universe, he's living on the International Space Station with his robot Kevin.
In a February 2020 interview with TMZ, the actor expressed his disappointment over not being asked to make an appearance in the show's latest incarnation. "And how do you have Saved by the Bell without Screech, right?" he asked. "We should all be a part of this."
Unfortunately, Diamond's personal struggles and the publication of his tell-all book Behind the Bell left him on the outs with most of the cast. Still, the reboot's executive producer Tracey Wigfield told The Hollywood Reporter that she was leaving the door open for a Screech cameo in season 2.
"This season, he wasn't tied to any of the new characters or anything," she explained. "But that's not to say it's not open for the future, not knowing what stories will be or anything, for a cameo maybe."
Sadly, Diamond will never have a chance to appear on the reboot now, but his legacy as Screech will live on.