The Real Reason Screech Isn't In The New Saved By The Bell 2020 TV Series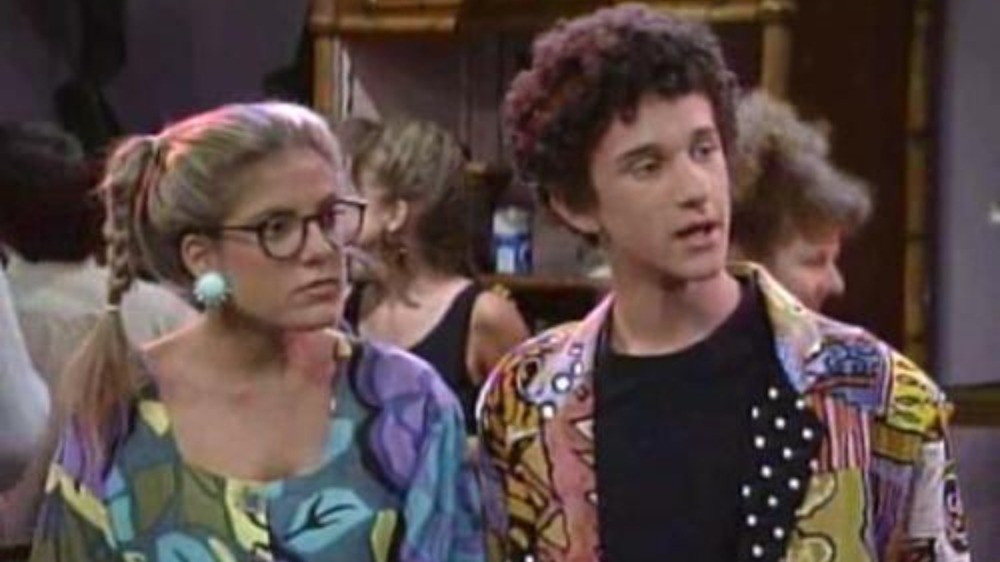 Universal Television
Time out. How could Peacock possibly make a Saved by the Bell reboot without Screech? The lovable nerd has appeared in every incarnation of Saved by the Bell — including Good Morning, Miss Bliss, Saved By The Bell: The College Years, and Saved By The Bell: The New Class — until now, but there's likely a simple reason why actor Dustin Diamond wasn't invited to join the latest reboot: His image has been anything but kid-friendly in recent years.
In addition to releasing a sex tape in 2006, Diamond was sentenced to four months in jail for allegedly stabbing a man in a bar fight in 2014, as reported by CNN. But perhaps the most crucial reason why he isn't in the reboot is due to the tell-all book Behind the Bell, which was published in 2009 and adapted into a Lifetime movie.
The book included salacious anecdotes about alleged illicit drug use and hookups on set, which left his castmates feeling less than friendly toward him. However, in a 2016 interview with Mario Lopez on Extra, Diamond claimed that the book was actually written by a ghostwriter who "went rogue," and he apologized for the way his castmates were portrayed.
When Lopez pointed out that the book didn't paint a flattering picture of their co-stars, Diamond responded, "Imagine how I feel, I haven't talked to Mark-Paul [Gosselaar] or Elizabeth [Berkley] or Tiffani [Thiessen] in ages, so I can't imagine what they think, and I'm hoping this will clear it up. It wasn't me, I didn't write this. I was just as shocked and appalled."
Dustin Diamond is disappointed that Screech isn't in the Saved by the Bell reboot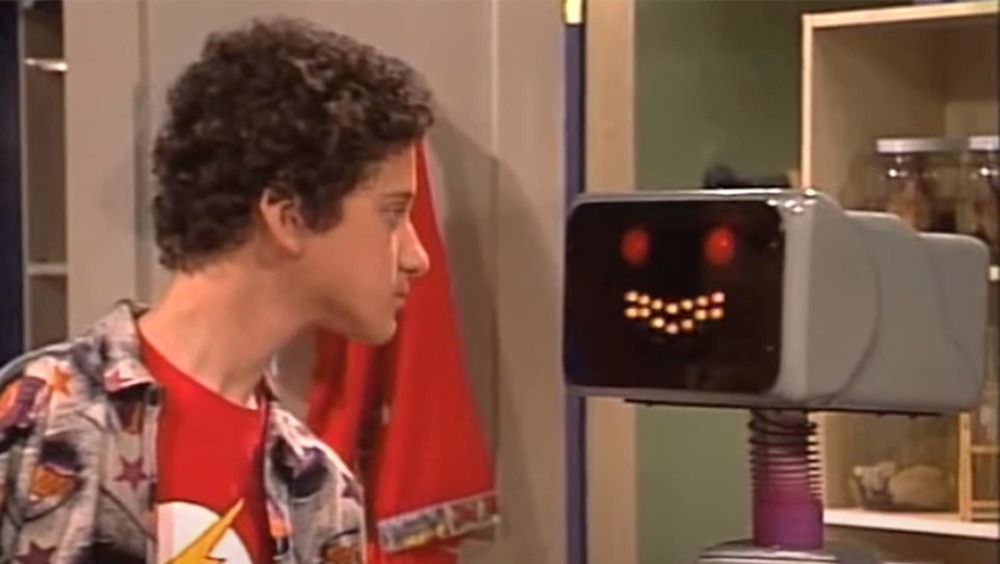 Universal Television
If you're disappointed that Screech isn't a part of the reboot, then just know that Diamond is equally bummed. "Out of all the cast members, I was in... the most [episodes], and that's not the case anymore if I'm not in the new one," he said to TMZ in a February 2020 interview. "And how do you have Saved by the Bell without Screech, right? We should all be a part of this."
Saved by the Bell reboot showrunner Tracey Wigfield hasn't offered an official explanation about why Diamond wasn't invited to drop by Bayside for a visit, but she did include several nods to Screech throughout the first season. Most notably, Slater (Mario Lopez) reveals that his old pal is living on the International Space Station with Kevin, the robot he invented back in high school.
And while it seems unlikely, she did say on The Hollywood Reporter's TV's Top 5 podcast that fans might see Screech if the show gets renewed for season 2. "This season, he wasn't tied to any of the new characters or anything," she explained. "But that's not to say it's not open for the future, not knowing what stories will be or anything, for a cameo maybe."
For now, Screech fans will have to make do with the knowledge that Bayside's smartest student is living it up on the International Space Station, while his old pals hang out at Bayside without him.