The Tragic Death Of Saved By The Bell Star Dustin Diamond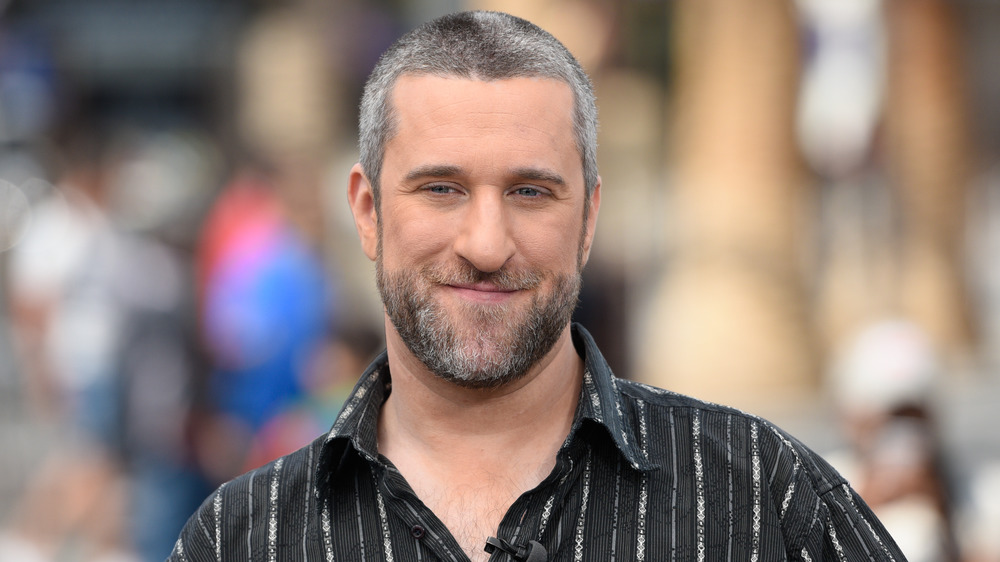 Noel Vasquez/Getty Images
Dustin Diamond — the actor best known for portraying Samuel "Screech" Powers, the resident geek of his friend group, on Saved by the Bell — has died. 
Roger Paul, Diamond's representative, confirmed the tragic news to The Hollywood Reporter on Monday, February 1, 2021. TMZ also reports that a representative for Diamond, likely Paul but unnamed in the outlet's coverage, verified that Diamond died on Monday morning, with his girlfriend at his side. He was 44 years old. 
In January 2021, it was announced via a statement posted to Diamond's official Facebook page that the actor had been diagnosed with lung cancer. An update posted on January 22, 2021 confirmed that Diamond's diagnosis was "stage 4 small cell carcinoma," and that he was "being treated and fighting this." As of mid-January, Diamond was undergoing chemotherapy, and his representative noted at the time that after a week of treatments, the people around Diamond hoped to "have a much better understanding of the severity of his condition and what treatments he will need so that he's comfortable" (via Entertainment Weekly).
Paul issued a press release, shared with Looper, during the afternoon of February 1. In it, he confirmed that Diamond "did not suffer" in the time leading up to his death. "He was diagnosed with this brutal, relentless form of malignant cancer only three weeks ago. In that time, it managed to spread rapidly throughout his system; the only mercy it exhibited was its sharp and swift execution. Dustin did not suffer. He did not have to lie submerged in pain. For that, we are grateful," wrote Paul. 
He continued, "Dustin Diamond was a character in and of himself: an unpredictable spitfire who always left us shocked, but never left us bored. We are thankful he trusted us enough to share his genuine, authentic self with our team. We wish you knew him in the way that we did. We please ask that you give room for privacy to our team and Mr. Diamond's family during this tragic time, as we grieve and remember the memories spent together. This loss is as much stinging as it is sudden."
Remembering Dustin Diamond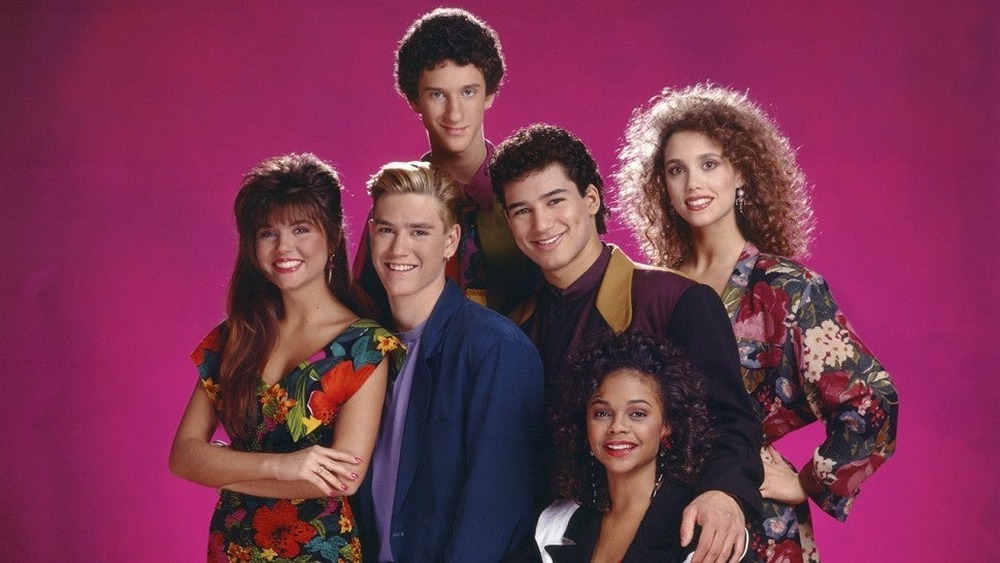 NBCUniversal
Though Diamond began his acting career a few years before Saved by the Bell, with credits in projects like American Playhouse and Purple People Eater, his sitcom character Screech was the one that made him a household name and an icon of pop culture from the late '80s through to the new millennium. Diamond first brought Screech to life in the 1988 Disney Channel series Good Morning, Miss Bliss, which centered around a teacher named Carrie Bliss (Hayley Mills) and the eighth-grade students she taught at a junior high in Indiana. The show, later known as Saved by the Bell: The Junior High Years, also starred two other Saved by the Bell mainstays: Mark-Paul Gosselaar's Zachary "Zack" Morris and Lark Voorhies' Lisa Turtle. 
In 1989, Powers, Morris, and Turtle began appearing as series regulars on Saved by the Bell, alongside the other core characters: Tiffani Thiessen's Kelly Kapowski, Mario Lopez's Albert Clifford "A.C." Slater, and Elizabeth Berkley's Jessica "Jessie" Myrtle Spano. The NBC series, about a group of students navigating the high school hierarchy and occasionally confronting some more serious troubles, ran until 1993, but two spin-offs followed not long after: Saved by the Bell: The College Years and Saved by the Bell: The New Class. Diamond starred in both — as well as the two Saved by the Bell movies that aired in 1992 and 1994, respectively: Saved by the Bell: Hawaiian Style and Saved by the Bell: Wedding in Las Vegas. 
The years that marked Diamond's post-Saved by the Bell career were filled with ups and downs — underscored with the release of the controversial tell-all book Behind the Bell, his involvement in a Saved by the Bell-themed sex tape, his various legal troubles, and his appearances on shows like Celebrity Fit Club and Celebrity Big Brother. 
In November 2020, NBCUniversal's streaming service Peacock rolled out the Saved by the Bell reboot series — of which Diamond was not a part. Diamond was disappointed to have not been included in the revival, especially considering his fellow cast mates were folded into the fresh show in one way or another, but showrunner Tracey Wigfield said that there would be a possibility for the actor to be included in a second season, should he be interested (via Us Magazine). Sadly, that's now no longer a possibility, and Diamond's final performance as Screech will now forever remain in the "Breaking Belding" digital short.
Our thoughts are with Diamond's loved ones during this time of grief.