The Real Reason Dutch From The Karate Kid Isn't In Cobra Kai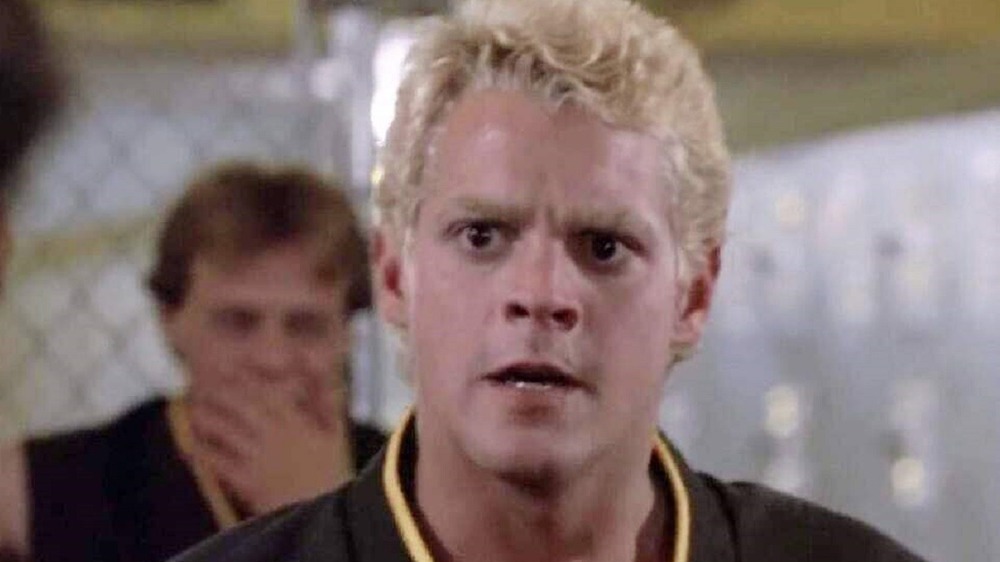 Columbia Pictures
Minor spoilers for Cobra Kai season 2 ahead.
The hit Netflix series Cobra Kai has become one of the hottest shows on any platform, and the reasons for the success of the Karate Kid spin-off are many. Sure, it's been interesting, compelling, and often hilarious catching up with Johnny Lawrence (William Zabka) over three decades after his loss to Daniel LaRusso (Ralph Macchio) at the 1984 All-Valley Under 18 Karate Tournament, and just as cool to see how the lessons imparted by Daniel's dearly departed mentor Mr. Miyagi (the late Pat Morita, seen in flashbacks) have shaped his adult life. It's also been... well, intense, to see how Johnny's resurrection of the infamous Cobra Kai dojo — now under the control of his sensei, the nefarious John Kreese (Martin Kove) — has impacted his own life, the lives of his students, and that of Daniel, whose own resurrection of the Miyagi-do dojo in response has led to some significant blowback for his students, including his teen daughter Samantha (Mary Mouser).
The series has also seen plenty of amazing supporting characters from the Karate Kid film series drop by for guest spots, a run that began in earnest with the season 2 episode "Take a Right." In this episode, Johnny — in the mood for a bit of soul searching after losing some of his students to Miyagi-do due to Kreese's increasingly questionable actions — hits the road to San Bernardino to visit some of his old Cobra Kai buddies. Reprising their roles from The Karate Kid are Ron Thomas as Bobby, Tony O'Dell as Jimmy, and Rob Garrison as Tommy, who is terminally ill with cancer. One of the old gang, though, is missing: Dutch (Chad McQueen), perhaps the most volatile of the old-school Cobras. His absence is explained by his currently being in prison for an unspecified crime, which, well, makes sense — but why didn't McQueen take part in the reunion?
Chad McQueen has been a little busy with non-acting pursuits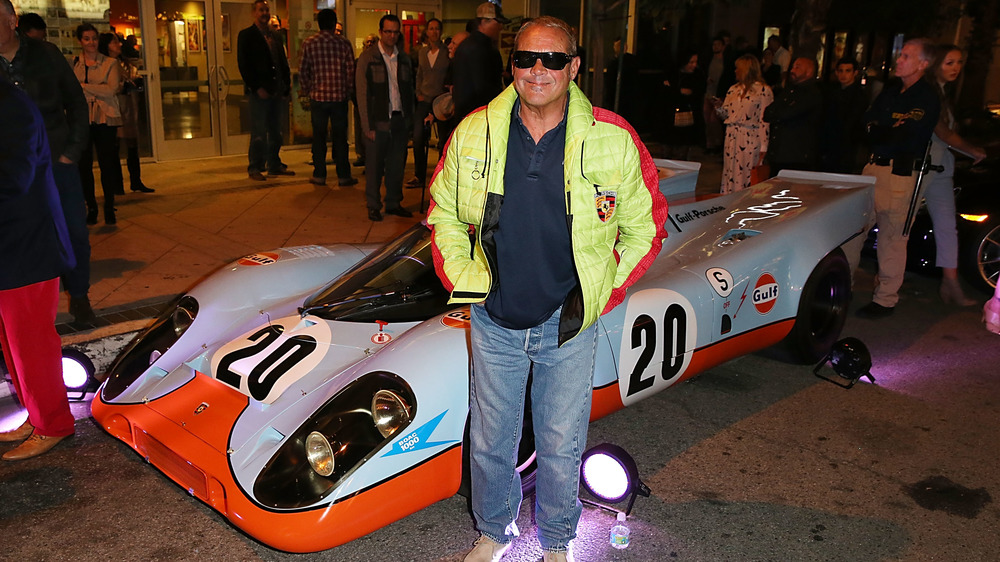 Joe Scarnici/Getty Images
Well, according to Cobra Kai's showrunners, McQueen simply couldn't take time out of his schedule to shoot a guest spot — because although he's pretty much been retired from acting for the better part of two decades, he's got other things going on. You see, he is the only son of the legendary Steve McQueen, whose steely presence as a leading man anchored such sixties and seventies film classics as The Thomas Crown Affair, Bullitt, The Great Escape, and The Towering Inferno. Nicknamed the "King of Cool," McQueen was a hardcore racing aficionado (via Alt_Driver), and even performed as many of the driving stunts in his films as producers would allow: he even did his own driving in shots requiring closeups during the celebrated car chase scene in Bullitt, one of the most pulse-pounding such sequences ever put to film, according to the Wall Street Journal. 
McQueen briefly considered giving up acting to become a professional race car driver: his son, a chip off the old block and the absolute spitting image of his father, did just that.
According to his website, Chad began racing as a teen, but took a long break to pursue his acting career. Upon returning to the track, he had a fair amount of success in the Grand American Road Race series, but was forced to dial it back after a devastating accident nearly claimed his life in 2006, according to Crash.net. In 2010, he launched his company McQueen Racing "to harness his experience and expertise towards development of high performance, limited edition custom cars, motorcycles, and accessories," and he also serves as a coach to his children Steven, Chase, and Madison, all of whom have apparently inherited the need for speed. 
The door is open for Chad McQueen to return as Dutch in the future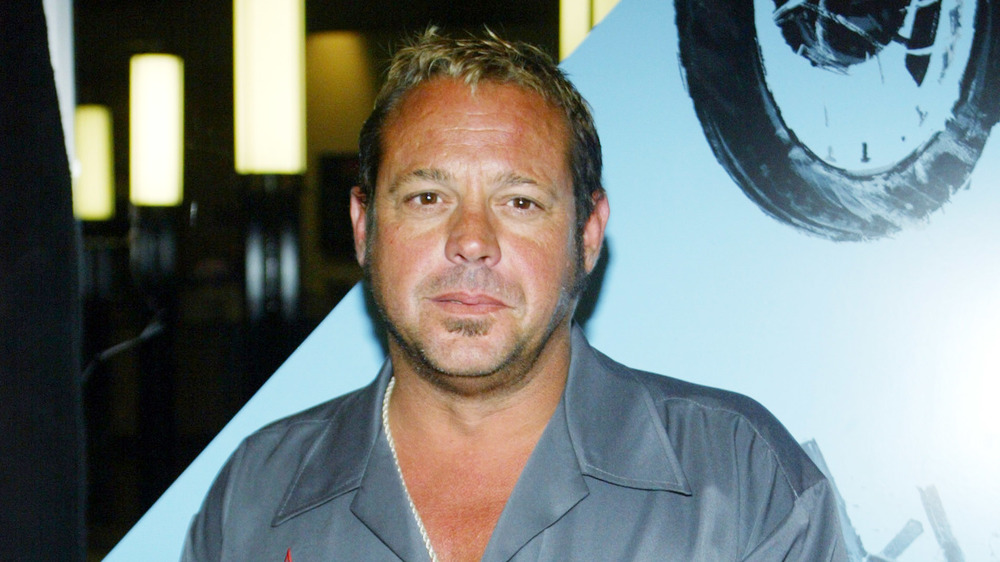 Michael Buckner/Getty Images
During a 2019 chat with Entertainment Weekly, Cobra Kai co-creator Josh Heald confirmed that the show's producers had been keen for McQueen to return for the big reunion, but it simply wasn't to be. "We actually talked to Chad," Heald said. "Schedules were such that it wasn't feasible for him to join us this time around, but we certainly mentioned his character being alive and in a very particular place on purpose. We could perhaps visit that story another time."
Cobra Kai's creative minds quite famously play any behind-the-scenes dealings concerning potential future guest stars extremely close to the vest, so for fans pining to see Dutch make a reappearance, that's about as close to a confirmation as you're likely to get. McQueen himself has had nothing to say publicly on the subject — but, unfortunately, the whole band won't be getting back together even if he does pop in for a guest spot. You'll recall that at the conclusion of Johnny's reunion with his ex-dojo mates, Tommy peacefully expired by the campfire after one last night of reminiscing (and, briefly, karate bar-fighting) with his old pals. Tragically, the storyline mirrored real life. Garrison really was fighting cancer at the time the episode was shot, and Variety reported that he passed away in September 2019, just a few months after Cobra Kai's second season dropped.