Whatever Happened To Screech From Saved By The Bell?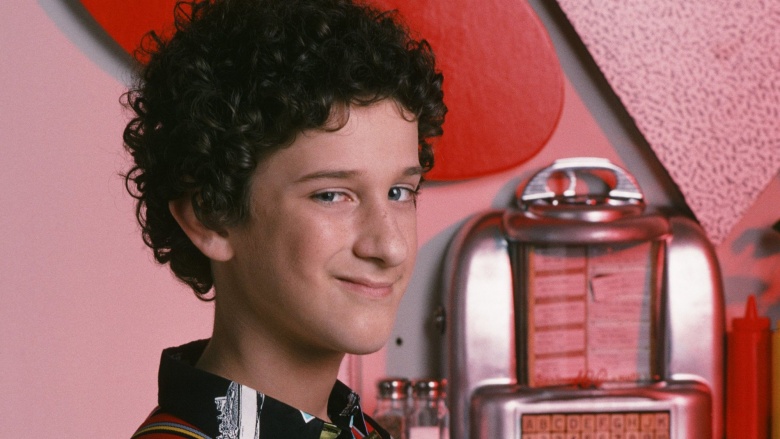 In most cases, when a guy starts his career answering to "Screech," you'd have to assume there's nowhere to go but up. Sadly, this hasn't proven to be the case for Dustin Diamond, who's followed his tenure as the most annoying cast member of Saved by the Bell with a series of low-profile projects and public missteps that run the gamut from embarrassing to downright illegal.
Trouble with the law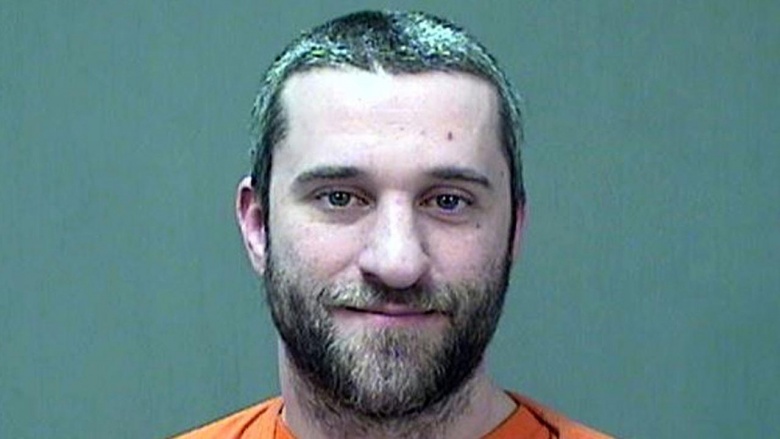 Despite his many efforts to maintain a show business career, which you'll read all about in a moment, Diamond is arguably best known these days for his periodic run-ins with the law. He was arrested in December 2014 for allegedly stabbing a man with a switchblade during an altercation in a bar, charges for which he was later found guilty and sentenced to four months in jail. He was released after three months, but ended up back in the hoosegow in May 2016, arrested again pending an investigation into suspected violations of his parole.
Saved by the Bell: The Sequels
After Saved by the Bell went off the air in 1993, the core cast continued with the short-lived Saved by the Bell: The College Years before saying goodbye to the long-running franchise. The exception was Diamond, who reprised his role of Samuel "Screech" Powers for another five seasons on Saved by the Bell: The New Class. In this spinoff, which aired until early 2000, Screech returned as assistant to the long-suffering doofus Principal Belding (Dennis Haskins), older but certainly no wiser when it came to being embroiled in ridiculous mix-ups. By the time The New Class left the air, Diamond had played Screech for a dozen years—good for the bank account, but not much help when it came to typecasting.
Bit parts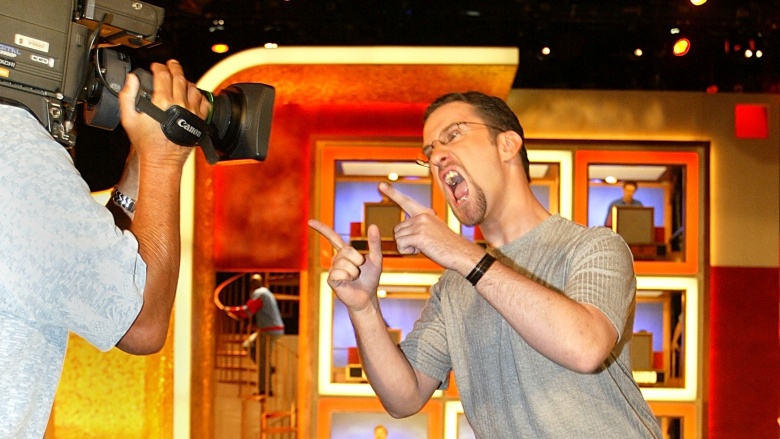 Getty Images
As Diamond worked to find his footing in Hollywood after Saved by the Bell had run its course, he booked a series of brief appearances in productions like Longshot, Jane White Is Sick & Twisted, and Big Fat Liar. Like a lot of actors irrevocably tied to a single character, he also ended up using his notoriety as a springboard into appearances as himself, showing up on The Weakest Link, Celebrity Boxing 2, and Hollywood Squares, among many others.
Screeched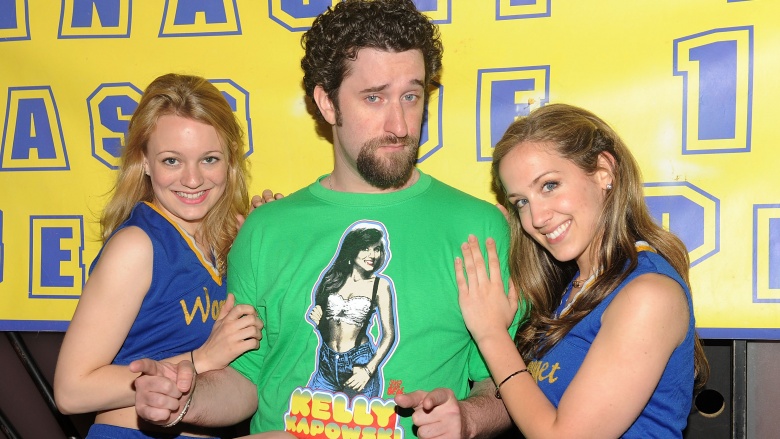 Getty Images
It worked for Paris Hilton and Kim Kardashian, so why shouldn't making a sex tape give Dustin Diamond a career boost? That seems to have been the thinking behind Screeched: Saved by the Smell, a 2006 movie—directed by Diamond—in which he's seen having sex on camera with a pair of women. Needless to say, it didn't have the desired impact. And years later, he claimed he wasn't even in the sex scenes—as Diamond told Oprah Winfrey, he used a "stunt double" in his stead.
Stand-up comedy
Between film and TV projects, Diamond pursued a career as a stand-up comic—a life that, as any comedian will tell you, can take its toll on even the funniest among us. Finding it difficult to land plum bookings in major clubs, Diamond has occasionally turned to less reputable work in order to increase his profile (his Screeched sex tape was reportedly produced in the hopes of increasing demand for his appearances). And although those schemes have generally ended in Screech-like failure, he's remained on the comedy circuit for decades. Say what you will, but that's impressive.
Reality TV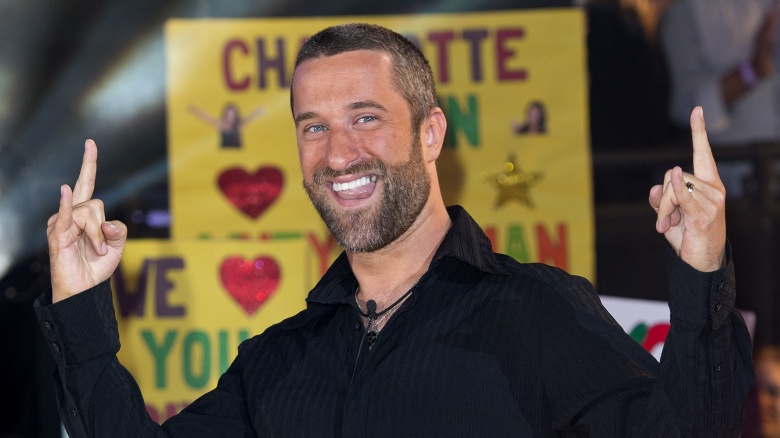 Getty Images
Although Diamond found it difficult to parlay Saved by the Bell into consistent film work, he remained in demand on television. Well—reality television, anyway. In addition to his aforementioned appearances on The Weakest Link, Celebrity Boxing 2, and Hollywood Squares, Diamond stayed busy with Celebrity Big Brother and Celebrity Fit Club, the latter of which devolved into an argument that ended with Diamond challenging the host, the comedian known as Ant, to physical combat. As he had with the sex tape, he later claimed the whole thing was staged.
Wrestling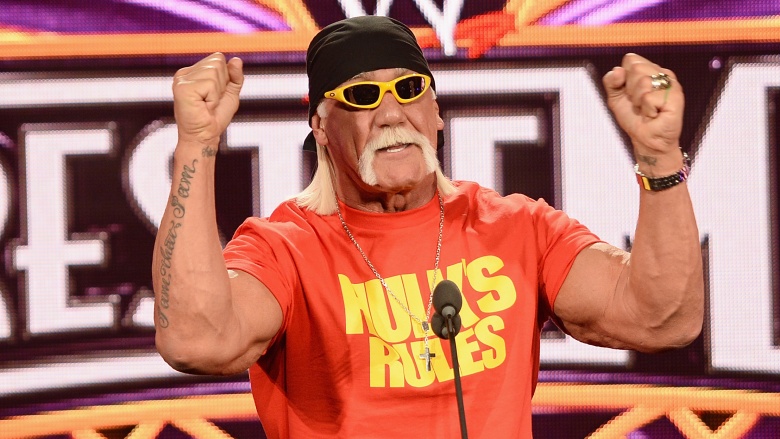 Getty Images
In a career checkered with odd projects, Diamond's involvement with Hulk Hogan's Celebrity Championship Wrestling might be one of the oddest. Broadcast for a single season in 2008, this CMT series found Hogan presiding over a series of contenders whose ranks included Frank Stallone, Diff'rent Strokes actor Todd Bridges, singer Tiffany, and basketball legend Dennis Rodman—who ultimately claimed the championship after defeating Diamond's team in the final week.
Author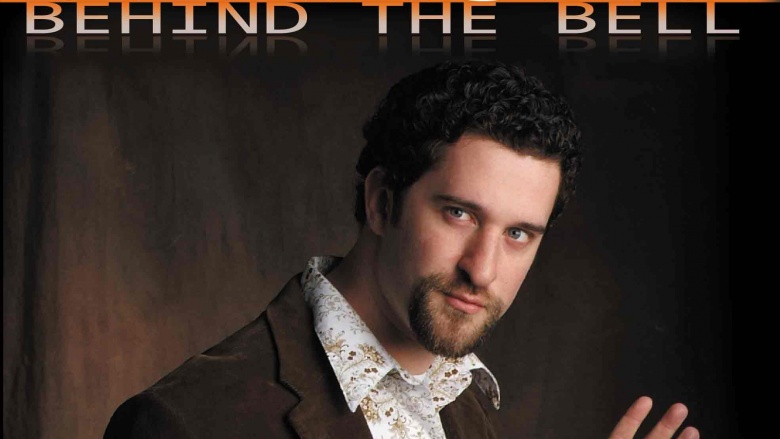 In 2009, Diamond published Behind the Bell, a tell-all tome purporting to offer an inside look at his exploits behind the scenes of Saved by the Bell and beyond. Naturally, his former castmates weren't thrilled to find themselves on the receiving end of a book claiming to detail the "sex, drugs, and wild parties" that Diamond described, and no one stepped forward to corroborate his accounts. Years later, Diamond said the entire thing was the work of an unscrupulous ghostwriter, claiming he had no idea what was even in the book until it was finished.
Insane Clown Posse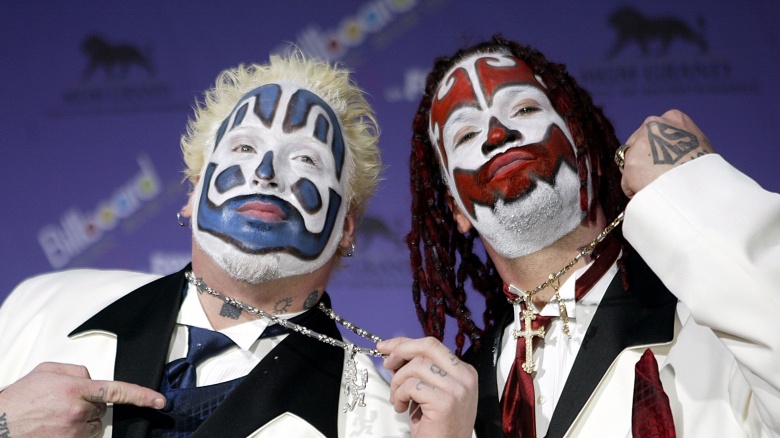 Getty Images
While he may not have found many opportunities for leading roles in Hollywood, Diamond has a home with the ICP. The hip-hop duo Insane Clown Posse tapped Diamond to man a stage at their fan festival, the Gathering of the Juggalos, in 2011—making him part of a lineup that also included Charlie Sheen and Flavor Flav. Not the most illustrious company, perhaps, but it still probably beats dealing with hecklers at a comedy club on a Wednesday night.
Musician
Mugging for the camera isn't Diamond's only creative outlet. He's also a musician, as he showed fans when he strapped on the bass to start his band, Salty the Pocketknife. "I've been involved with music for about 22 years, I just never pushed it. I started learning classical guitar from my dad, and moved to electric guitar. In 1994 I picked up the bass and never turned back. Music has always been there," he told Chaos Control after the release of the group's album in 2004. Unfortunately for Diamond, the band split up shortly thereafter.
From Screech to Screeched, trouble seems to keep finding Dustin Diamond, but if the past is any indication, he'll find a way to persevere.