WandaVision Called Back To Ant-Man And The Wasp, And You Totally Missed It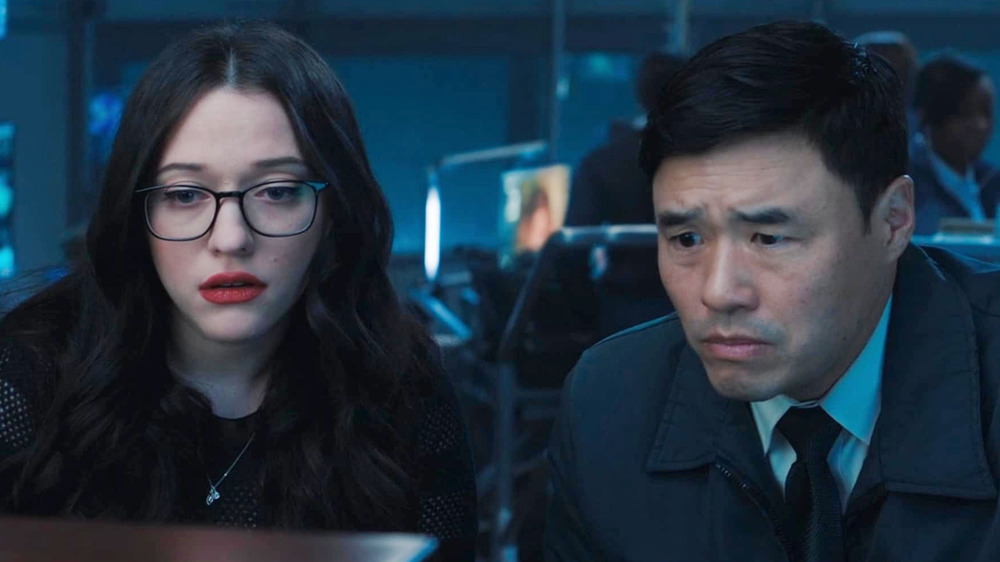 Marvel Studios/Disney+
Contains spoilers for WandaVision
When WandaVision first premiered, it may have taken some Marvel Cinematic Universe fans by surprise. Narrative climaxes where the fate of the world is at stake were instead replaced with hijinks at a talent show more reminiscent of what you might see on The Dick Van Dyke Show. But that all changed with WandaVision episode 4.
Released on Disney+ on Friday, January 29, 2021, the fourth episode of WandaVision breaks out of the rosy reality Wanda Maximoff (Elizabeth Olsen) has seemingly created for herself and the rest of the inhabitants of Westview. Appropriately enough, the episode is titled, "We Interrupt This Program," and provides the most ties to the Marvel Cinematic Universe we've seen in the series yet. 
In addition to discovering that Monica Rambeau (Teyonah Parris), who was first introduced as a child in Captain Marvel, works as an agent of S.W.O.R.D. and was temporarily obliterated during "the Blip" that took place in Avengers: Infinity War, we also learn what Darcy Lewis (Kat Dennings), who was last seen in Thor: The Dark World, has been up to. She's now an astrophysicist — so that's Dr. Darcy Lewis, folks — and works with S.W.O.R.D. as well, investigating the Cosmic Microwave Background Radiation that Westview gives off and trying to figure out what's really going on in the little New Jersey-based town. Darcy isn't alone in her mission, though, as both Monica and FBI agent Jimmy Woo (Randall Park) are involved in the case. 
It's nice to see Jimmy back in the MCU mix, but his presence in WandaVision provides more than just a familiar face. If you pay close enough attention, you may pick up on a subtle callback to his previous appearance in the MCU: Ant-Man and the Wasp.
Jimmy Woo's a magic man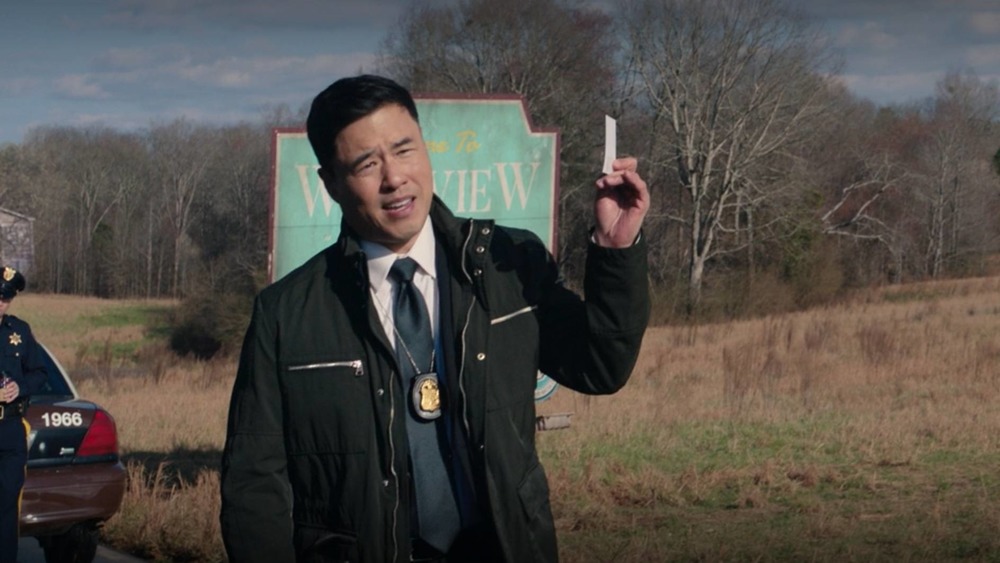 Marvel Studios/Disney+
When we're first introduced to Jimmy Woo in Ant-Man and the Wasp, he's searching Scott Lang's (Paul Rudd) home to make sure he hasn't violated the terms of his house arrest. Scott insists he's been good, showing him the close-up magic tricks he's learned while being cooped up inside all the time. At the end of their interaction, Jimmy asks Scott how he did the card trick he showed him previously. Based on his later appearance in WandaVision, it looks as though that interaction wasn't just Jimmy making small talk with Ant-Man.
As Monica pulls up to Westview, Jimmy Woo introduces himself, making his identification card appear in his hand as if by magic. It looks as though Wanda isn't the only one who's been practicing their magic, as Jimmy's skills make it seem like he's been studying magic for at least a little while. Guess he really was interested to know how Scott pulled off his magic moves in Ant-Man and the Wasp. (A question remains, though: Does Jimmy keeps his I.D. card tucked away in his sleeve at all times just so he can pull out that move whenever the opportunity strikes? We wouldn't put it past him.) Monica seems nonplussed at the move, but considering she met aliens when she was a little kid, we're guessing it takes quite a bit to impress her. 
There are many ways the latest episode of WandaVision connects to the MCU at large, and while the ramifications of this moment are fairly small, it's still a fun little nod to Jimmy Woo's past for hardcore fans to pick up on.