The Classic Sitcom That Influenced Marvel's WandaVision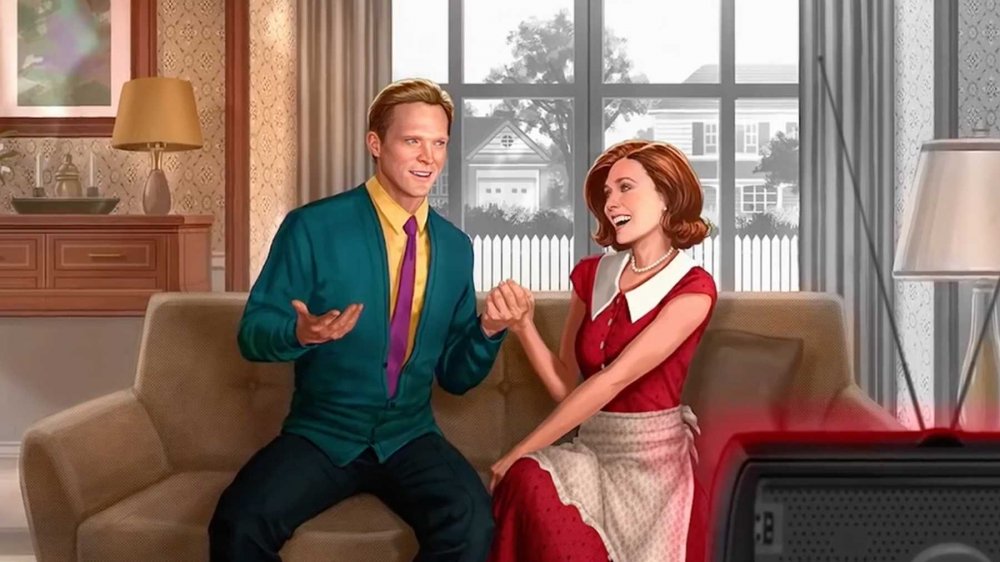 Marvel Studios/Disney+
Marvel Studios has already ventured into the realm of television, but with Agents of S.H.I.E.L.D. ended and the Marvel-Netflix series cancelled, the studio has an opportunity to forge a new path thanks to Disney+. 
There was a lot to be excited about when Marvel announced that several series based on characters from the feature-length films would debut on the streaming service. Fans would finally get the chance to watch smaller-scale adventures following popular characters like Falcon, the Winter Soldier, and Loki. Unfortunately, the COVID-19 pandemic delayed those plans, but by all accounts, one show is still slated to be released in 2020: WandaVision.
Thanks to a super-powered WandaVision trailer that dropped in September and a brand-new, exclusive cover story in Entertainment Weekly, hype for what's intended to be the first Marvel series on Disney+ is high. There's a lot riding on WandaVision's shoulders, but based on the talent both in front of and behind the cameras, there's reason enough to believe the studio has another hit on its hands.
While the show will inevitably have plenty of superhero action, it's also taken cues from virtually every era of sitcom history — and a quote from director Matt Shakman points to one sitcom that was of particular importance to WandaVision.

WandaVision takes cues from The Dick Van Dyke Show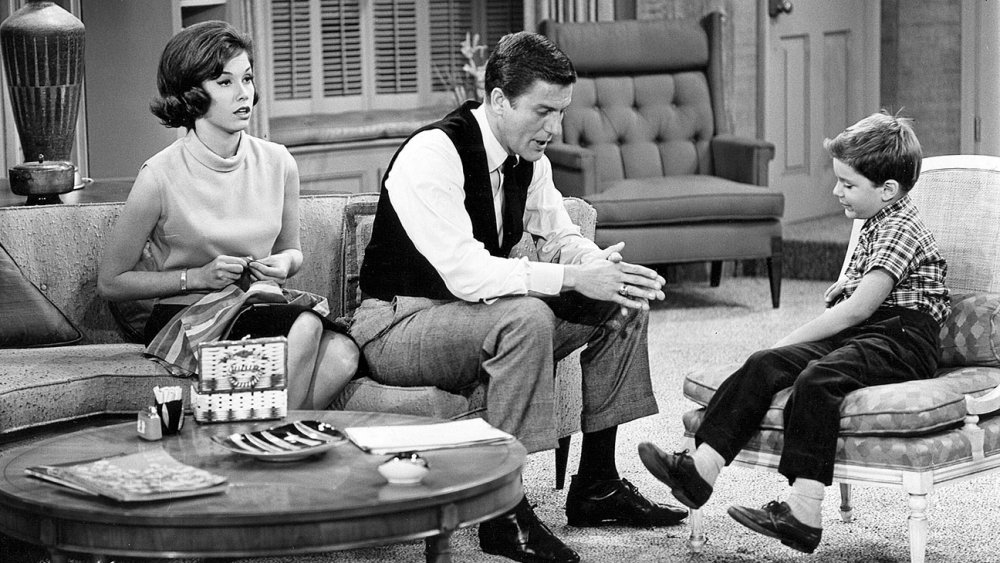 CBS
From the WandaVision trailer, it's clear the show will hop through different time periods of sitcoms, from the 1950s to the 1990s. The show's creators meticulously studied sitcoms of the past, and that even involved interviewing comedy legends to learn a few tricks of the trade. 
According Entertainment Weekly's WandaVision cover story, Shakman and Marvel Studios president Kevin Feige sat down with Dick Van Dyke last summer for a lunch at Disneyland. They naturally had a ton of questions to ask the sitcom master, but there was one response that really resonated with Shakman. 
"[The Dick Van Dyke Show] can be very broad with silly physical-comedy gags, and yet it never feels false, and I wondered how they did that," Shakman told EW. "His answer was really simple: He basically said that if it couldn't happen in real life, it couldn't happen on the show." While WandaVision may be about a witch and a sentient robot, it sounds like there will still be an attempt to ground the series — and The Dick Van Dyke Show's technique will surely be at play.
You can't go wrong drawing influence from The Dick Van Dyke Show, but that's not the only sitcom that's influenced WandaVision. The WandaVision crew filmed part of the show on Blondie Street, a famous section of the Warner Bros. Ranch that contains classic sitcom homes from Bewitched, The Partridge Family, and Father Knows Best. Blondie Street holds special significance for Shakman, who explained to EW, "I had been there as a kid, and [it] was deeply moving to me that here we were doing something many, many years later. You can't find a real street that feels like Blondie Street. You need it to have that weird sense of fakeness."
WandaVision is shaping up to be something completely different from what Marvel Studios has done in the past, and hopefully, it sets a fresh new standard for superhero stories on the screen.