The Real Reason Brad William Henke Stopped Playing Football To Act - Exclusive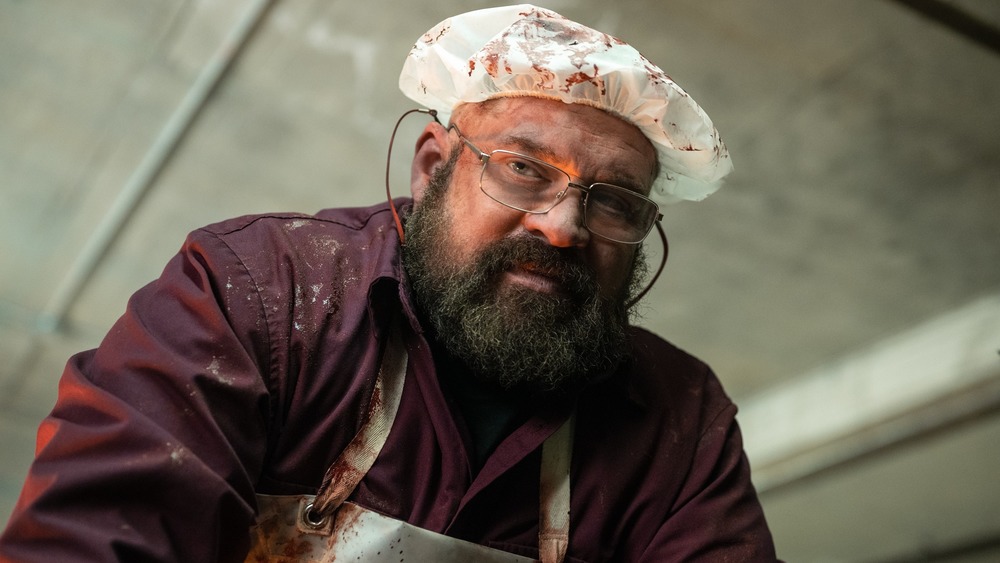 Robert Falconoer/CBS
It was 27 years ago that Brad William Henke's life changed. The former pro football player was first drafted by the New York Giants in 1989, then joined the Denver Broncos and made it to Super Bowl with the team in 1990, playing against (and unfortunately losing to) the San Francisco 49ers. Sadly, Henke endured a string of surgeries on his left ankle in the ensuing two years and was out of the game by 1992. "I hurt my ankle really bad in college, and there hasn't been one day since that it hasn't hurt me," Henke tells Looper in an exclusive interview.
Fortunately, Henke didn't suffer from more serious injuries, like head trauma, as a result of his stint in the game. After trying out a few other jobs — including college assistant football coach, substitute teacher, and jewelry salesman — Henke got a tip in 1994 from another former pro athlete that actors were needed to portray football players in commercials.
"I booked the first commercial I ever went out for," he recalls. "It was for Hungry Hunter restaurants. I booked this thing and I shot it and it took half a day. I thought, 'Oh, that's easy.' But when I was walking in, I saw this older man that I had seen at the callback, so I guess they had hired us both in case I crashed and burned. I was so oblivious."
But Henke also knew he was onto something.
Discovering his life's calling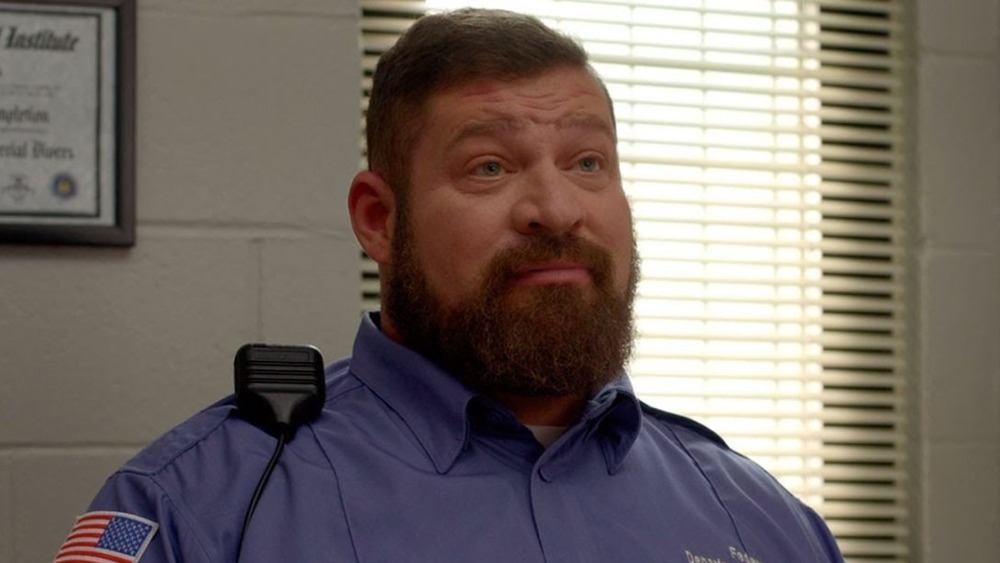 Netflix
After booking a number of commercials, Henke started going out for roles in movies. He immediately began finding work, which told him he was on the right track with his possible new career.
"My first three auditions, I booked for films," Henke shares with us. "Space Jam, where I played the catcher when Michael Jordan's at bat; The Fan, which was a baseball movie with Wesley Snipes and Benicio del Toro — I think I ended up with one line in that movie; then, a movie called Mr. Wrong, an Ellen DeGeneres movie where I played Joan Cusack's boyfriend." He adds, "Those were my first three auditions, so I thought that was the universe telling me, 'This is what you should be doing.'"
Since that early trifecta, Henke has been steadily employed in both film and television. His movie credits include World Trade Center, North Country, Pacific Rim, Draft Day, Fury, Split and Bright, while among his TV series appearances are guest and recurring roles on Dexter, Law and Order, Lost, Justified, The Office, and Longmire.
Henke's career got a major boost in 2016 when he joined the cast of Orange Is the New Black as the sadistic, tormented, and openly gay prison guard Desi Piscatella, one of the show's main villains in its fourth and fifth seasons. He's now followed that with the role of Tom Cullen on CBS All Access' limited series adaptation of Stephen King's The Stand.
"I kind of regret not starting acting sooner," Henke told The Tucson Citizen back in 1998, just four years after the decision that changed his life. "But I think my life experiences before I found my calling have really helped me. I'm building my career by myself, on my own merits, not for what I did on the football field."
New episodes of The Stand premiere on Thursdays on CBS All Access.