The Stand's Brad William Henke Reveals His Inspiration For Tom Cullen - Exclusive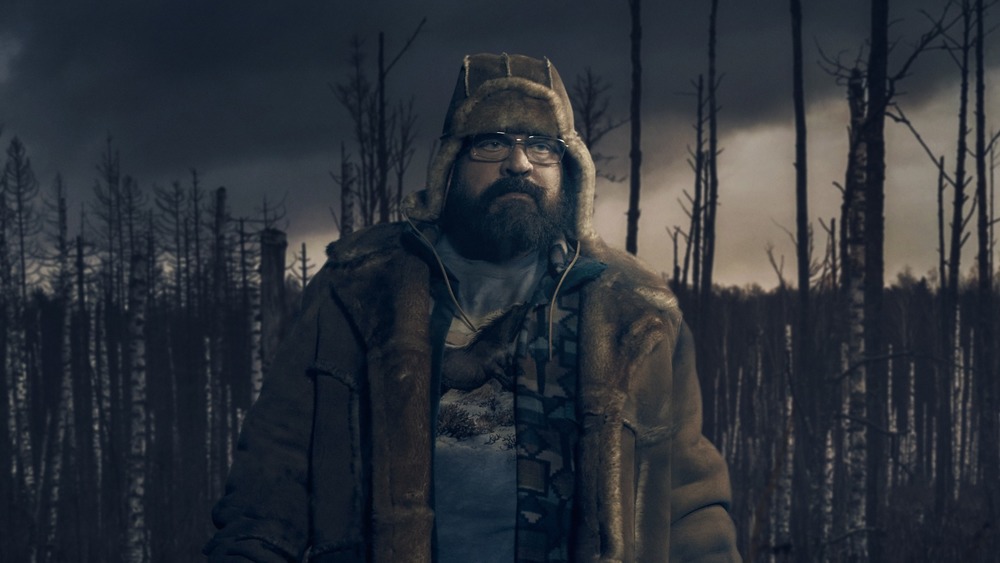 James Minchin/CBS
Currently running on CBS All Access is The Stand, a nine-part adaptation of Stephen King's classic 1978 novel about an apocalyptic pandemic that wipes out most of humanity, leaving two groups — one "good" and one "evil" — to battle for survival. The book remains one of King's most popular, and a number of the characters have become iconic to fans.
One of the most interesting (if polarizing) characters from the novel is Tom Cullen, a physically imposing yet developmentally disabled man, thought to be in his mid-30s, who is one of the members of the "good" community established in Boulder, Colorado, by the saintly Mother Abigail (played in the new miniseries by Whoopi Goldberg).
While Tom in the book and the 1994 ABC miniseries (in which he was played by Bill Fingerbakke) is depicted more as a gentle, soft-spoken child in the body of a man, the new series' Tom is a different story. As portrayed by Brad William Henke, Tom is distinctly more capable of taking care of himself, a reconfiguring of the character designed to fit into a more modern understanding of disability.
There are hints in both the book and the series that at least some of Tom's issues are the result of head trauma suffered as a child — possibly from parental abuse — and that was one key to taking the role for Henke, as he told Looper in an exclusive interview.
"I didn't want to play a one-dimensional character or a caricature or anything like that," he explains. "Fortunately for me, in the first script I read, it said that he had had a head injury, that's what that scar was... If he was born that way, then I think I wouldn't have probably wanted to play the character, just because I'd rather give someone else a chance. I would just feel like it was a weird situation, so the fact he was injured gave me permission, I thought."
People in Henke's life influenced his performance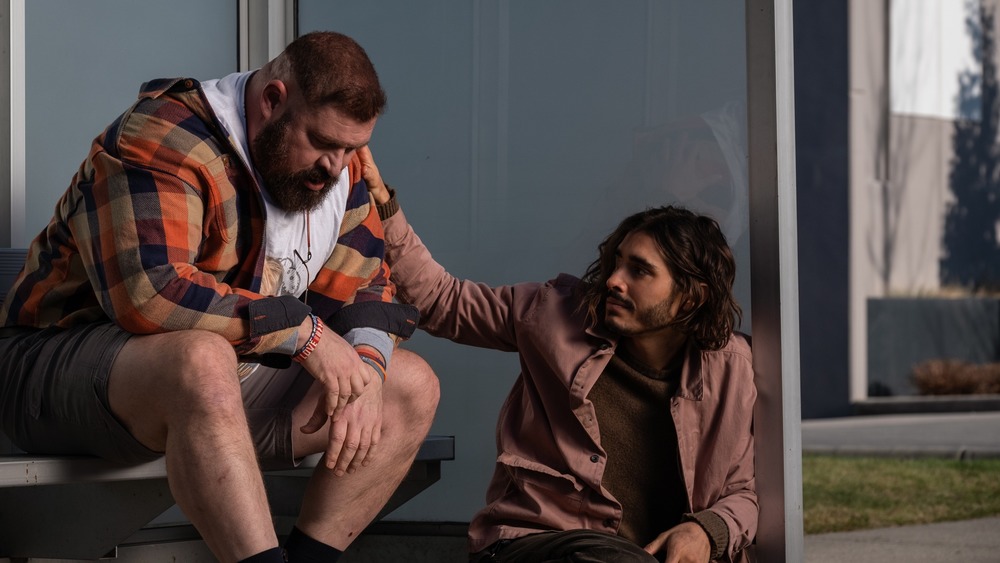 Robert Falconer/CBS
Before he was an actor, Henke played both college and pro football, a time during which he came into contact with people disabled from birth and players who had suffered head injuries in the game. He tells Looper that both had an impact on his performance as Tom Cullen.
"When I was in high school, a kid that was couple of years older than me went to University of Colorado to play football," the actor recalls. "His name was Ed Reinhardt Jr. He had a blood clot in his brain break, and ever since then, he was not himself. He said to me once, 'In here, I'm still me,' which made me feel like that's got to be very frustrating... I just try to put a lot of these feelings that aren't written in there, but just carry them with me with Tom."
Somewhat surprisingly, Henke — who played for the Denver Broncos during a stint with the NFL — does not know anyone else from his pro days dealing with the effects of head trauma, specifically Chronic Traumatic Encephalopathy (CTE), a condition that athletes in particular are susceptible to. "I don't really know anyone personally that has CTE, and I don't feel like I do, but I know it's a possibility, always," he says. "I don't know a lot about CTE, but I do know that if you play football, rugby, box, martial arts, you're going to injure your brain... I think if I personally had effects, I would have them by now."
While Henke — whose recent work also includes roles on Orange is the New Black and Manhunt: Deadly Games — has fortunately escaped the issues that have plagued some of his fellow football players, he utilizes what he's absorbed from the people in his life to great effect in The Stand, reconceiving a somewhat dated yet still critical character for the 2020s.
New episodes of The Stand premiere Thursdays on CBS All Access.