The Hulu Crime Drama That Yellowstone Fans Need To Watch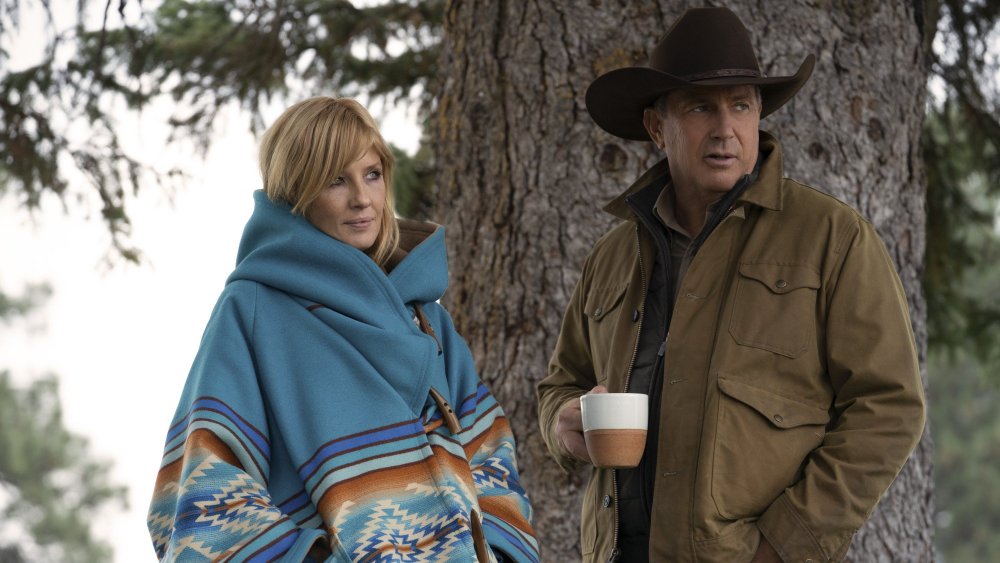 Paramount Network
For three seasons of the Paramount Network Western drama Yellowstone, fans have tuned in to see whether the Dutton family, led by patriarch John (Kevin Costner), will be able to retain their ranch. Owning the largest ranch in the United States attracts a lot of attention from the wrong people, and the Duttons have gone up against everything from the government to land developers to everything in between who have vied for their land. Everyone has it out for the Duttons, and as the season 3 finale proved, the Duttons may have finally met their match.
Season 4 of Yellowstone won't come out until later in 2021, so fans will have to wait for a while to see how season 3's ending plays out. To pass the time until it comes out, you may want to wrap yourself up in another neo-Western where the characters are neither good nor evil but occupy that captivating grey area in the middle. Get ready for your next binge-watch, because Justified is available in its entirety on Hulu. 

What is Justified about?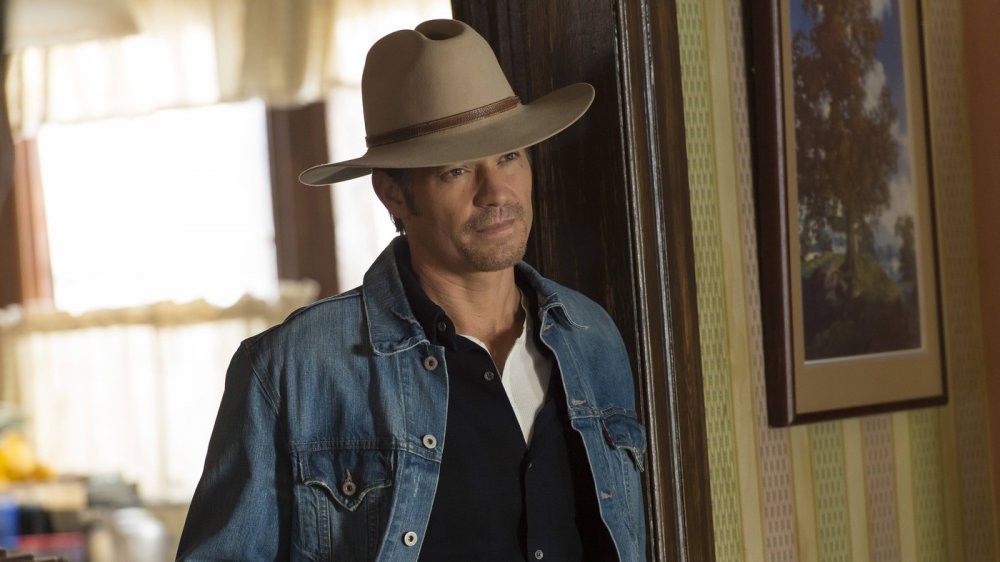 FX
Justified is a Western crime drama that aired from 2010 to 2015. Based on a series of stories written by Elmore Leonard, the show follows Deputy U.S. Marshal Raylan Givens (Timothy Olyphant), who patrols his little corner of Appalachia with an old-school, 19th-century-style of justice. He has an unconventional way of enforcing the rules, which may not always adhere to the letter of the law, but is always "justified."
For the most part, each season of Justified focuses on a different big bad. There's either a crime family or villain who's causing Givens trouble, but along the way, he finds himself in all kinds of odd situations. While the main plot line is never out of focus, sometimes characters will go off on little personal side quests — expertly blending drama, action, and comedy in the process. 
Olyphant is the perfect Marshal, which is probably why he's gone on to play similar characters on The Mandalorian season 2 and Fargo season 4. If you enjoy watching the Duttons on Yellowstone go to all-out war to protect their ranch, then you'll love seeing Givens administer his specialized brand of Wild West morality.
Rounding out the Justified cast are Walton Goggins as Boyd Crowder, Nick Searcy as Chief Deputy U.S. Marshal Art Mullen, Jere Burns as Wynn Duffy, and Natalie Zea as Winona Hawkins. The acting performances in Justified are top-notch, and as the series progresses, you see the likes of Patton Oswalt, Stephen Root, and Sam Elliott make appearances.
Justified is certainly worth a watch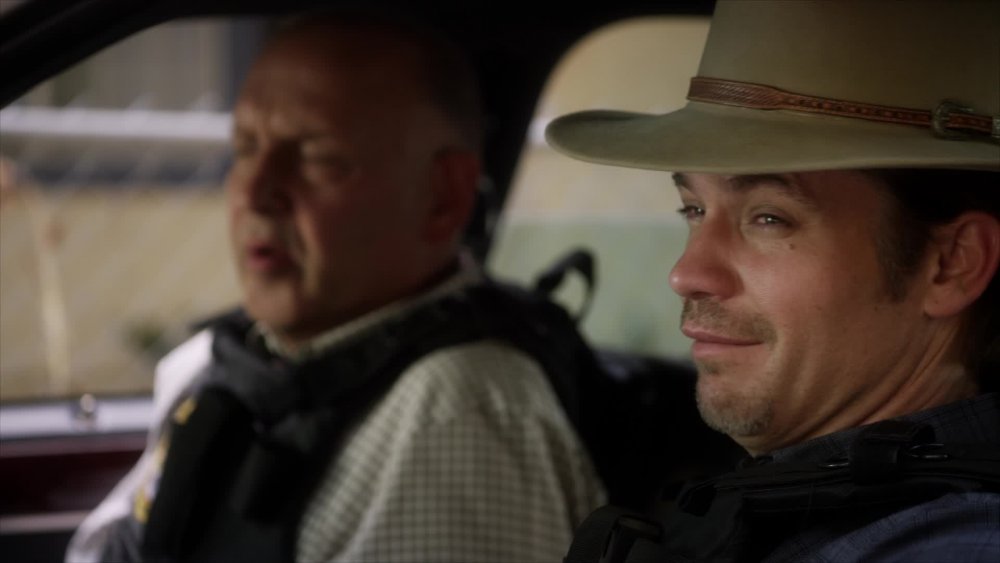 FX
If you're a fan of neo-Westerns like Yellowstone and even Deadwood and Longmire, then Justified needs to be next on your watch list. It's the rare show that's remained solid in quality throughout all six seasons without any real dips in its caliber. In his 2010 review of the show's first season, Slate critic Troy Patterson said of Justified, "It is lush with the beauty and weirdness of the folkloric backwoods, gritty with the coal dust of the miserable mines — a sublime pulp terrain."
A lot of praise for the series seems to be directed toward it's expertly written dialogue, which tends to be sparse but always manages to linger with you when it's at its best. It's a smart TV drama that punctuates its strongest moments with sudden acts of violence to get you to sit up and take notice. Ultimately, Justified does what a good TV show should do: It creates characters you root for and places them in engaging storylines that will have you glued to the screen. 
Westerns are few and far between these days, so why not relive a series that's justified in its adulation?