The Forgotten Gina Carano Thriller You Can Stream On Netflix Right Now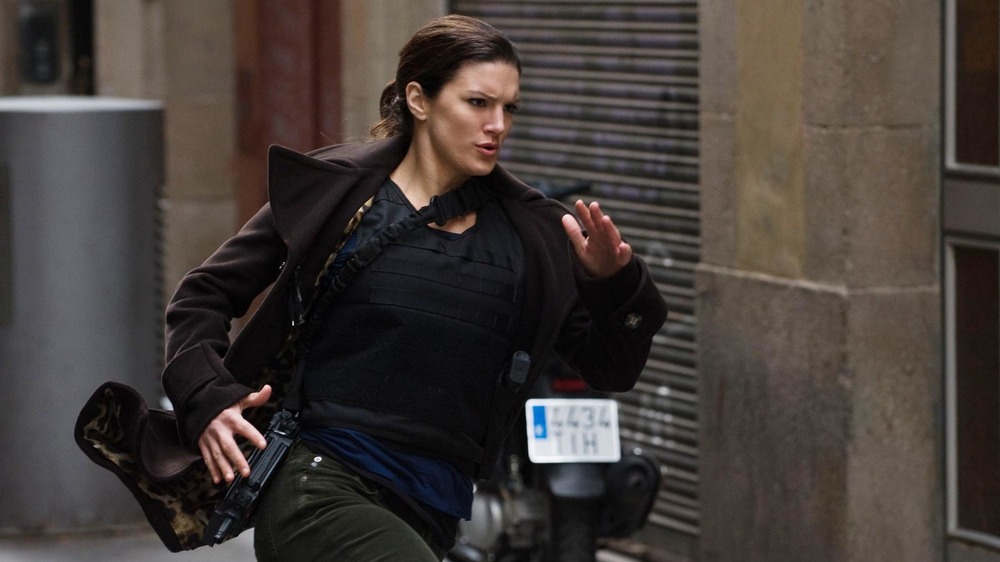 Relativity Media
Even as HBO Max, Disney+, and Amazon Prime Video continue to make bold pushes into the streaming wars, it's still pretty hard to beat O.G. streamer Netflix when it comes to getting bang for your buck. Not only has Netflix literally changed the industry game by pivoting to original production with award-winning projects from high-profile filmmakers like Alfonso Cuarón (Roma), Martin Scorsese (The Irishman), and the Coen brothers (The Ballad of Buster Scruggs), but the streaming platform also continues to bolster its slate with a wide range of new and classic Hollywood offerings.
Of course, film lovers who feed their appetites on hidden gems tend to fare well in Netflix-land. If you count yourself among them but still feel the occasional need for a little blockbuster bombast, there's a high-octane thriller starring The Mandalorian star Gina Carano that you'll want to add to your queue ASAP. It's called Haywire, and it's essentially the female-led spy flick the world's been begging for.   
Haywire is a hidden gem for arthouse action fans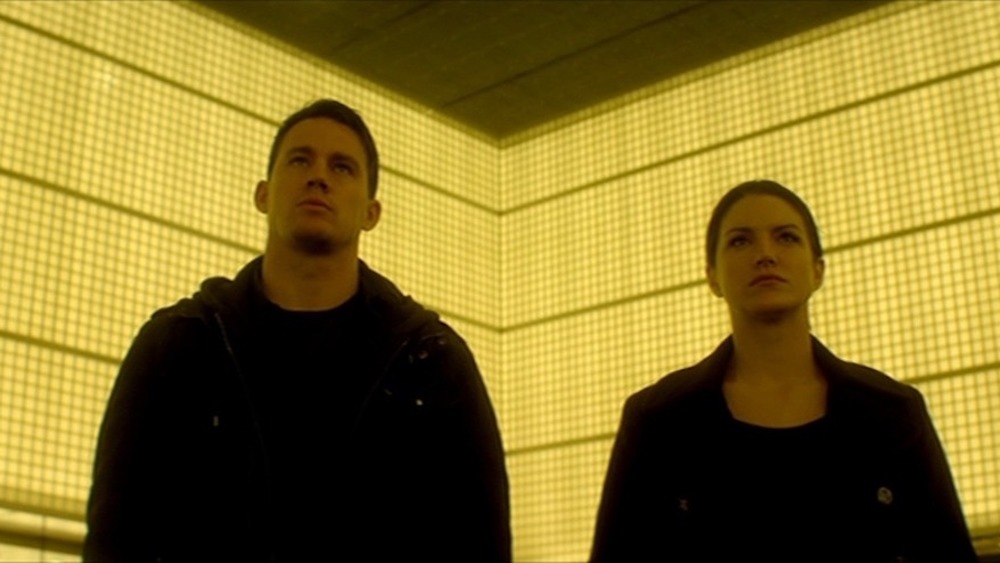 Relativity Media
Released to little (if any) fanfare in 2012, Haywire is equal parts Bond and Bourne, as viewed through the prism of '90s action flicks. While it packs all the braun you'd expect, it also has the brains to match, Gina Carano front and center as a tough-as-nails freelance assassin who's not to be messed with.
However, as films like these go, Carano's Mallory Kane is indeed messed with — double-crossed by the shifty handler (played by a never-sleazier Ewan McGregor) who hired her for a hush-hush black op gone wrong. Mallory is promptly painted the target of fellow assassins bent on hunting her to the ends of the Earth. Once the chase is on, those tough guys are faced with more than they can handle as Mallory outwits and out-muscles them at every turn. What results is an action-packed thrill-ride replete with bruising action, whip-smart scripting, and a handful of masterfully executed set-pieces.
Unlike so many brutish, action-forward spy flicks before it, Haywire also comes fit with the calm, collected, artfully rendered introspection one might typically find in an arthouse-bound indie. That's because it's directed by indie auteur extraordinaire Steven Soderbergh, who re-united with his The Limey writer Lem Dobbs to bring Haywire to the masses. The duo's second collaboration understandably follows a more direct line than the fantastically fractured narrative of The Limey, but rest assured it packs no less visceral a punch, also boasting brilliant supporting turns from Channing Tatum as Mallory's associate Aaron, Michael Fassbender as MI6 agent Paul, Antonio Banderas as Rodrigo, Bill Paxton as Mallory's father John, and Michael Douglas as Scott, a man Mallory and Aaron come to know.
Haywire really does deliver the goods in terms of proper action film antics. Check it out on Netflix today if you don't believe it.