The Most Underrated Action Movies From The Last Decade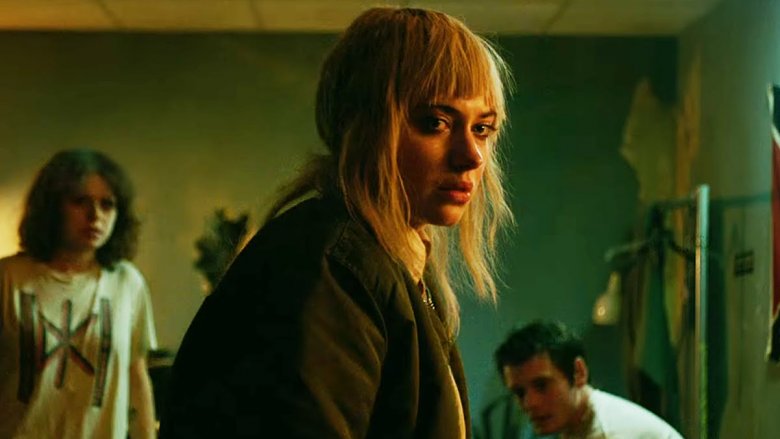 If history has taught us anything about the entertainment industry, it's that once they find something that connects with mass audiences, it's a safe bet that said industry will flood the market with copycat fare until the proverbial cows come home. Over the past decade, it seems like that's been particularly true in Hollywood. If you don't believe that, we'd encourage you to have a look at release schedules for every major film studio in the wake of the MCU's inception.  
Yes, since the MCU began its superpowered campaign of box-office domination, their competitors have angled feverishly to match the unfathomable success of that most world-conquering of franchises. Sadly, they've failed as often as they've succeeded. The good news is that for every forgettable bombastic tentpole that has come and gone over the past decade, there's been a steady stream of stellar under-the-radar action flicks hitting theaters and streaming platforms. Though the films on this list may not match their blockbuster counterparts in terms of scale and big-budget effects, they still manage their share of bone-shattering brawls, white knuckle chases, and bloody bombast. Here are our picks for the most underrated action movies of the last decade.   
Mohawk (2017)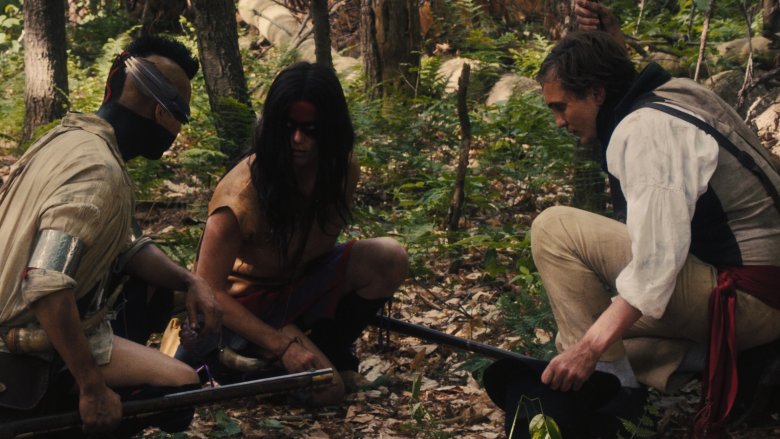 A few years back, writer/director Ted Geoghegan made a name for himself among the genre set with the atmospherically immersive haunted house confection We Are Still Here. Though the film's no-budget production limited what Geoghegan could ultimately accomplish in terms of narrative ambition, there was enough style throughout to get excited about what the filmmaker would do next. Rather than stay the course and deliver another gore-filled hit, Geoghegan set his sights on a completely different kind of genre beast, this one in the guise of an action-packed historical drama.
Titled simply Mohawk, the film unfolds in the last days of the War of 1812, and finds a young Mohawk woman (flanked by her two lovers) squaring off against a rabid band of violent American soldiers. Geoghegan presents the rigid narrative as a small-scale epic, channeling his flair for slow-burning atmospherics and body gore into a stylishly propulsive little chase film that's wholly unafraid to let the fake blood flow. As with We Are Still Here, Mohawk flags a bit in dialogue-heavy scenes, but when Geoghegan leaves words out of the mix, this tragically underseen actioner is possessed of as much energy and vision as any blockbuster.
Hanna (2011)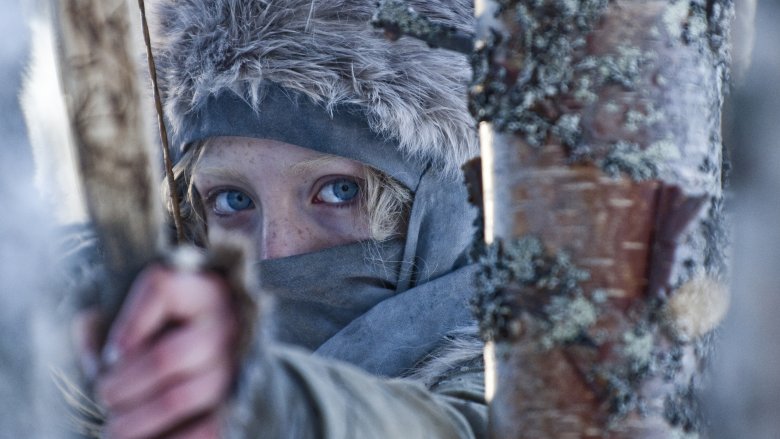 If you've got an Amazon Prime subscription (or if you've caught the pre-show programming at a movie theater in the past few months), then you're probably very much aware of the streaming service's new action series Hanna. That's because Amazon promoted the hell out of that series, which has already earned itself a second season order. All but absent from the promotional material for the series — about a young woman raised in utter isolation to be the ultimate killing machine — is the fact that it's based on a 2011 film of the same name.
Though that film — directed with surprising veracity by Pride and Prejudice and Atonement helmer Joe Wright — ended up doing moderately well at the global box office, it feels like it's been all but forgotten by audiences in the years since. Like the series, Wright's Hanna follows the travails of a teen — Saoirse Ronan in an electrifying and heartbreaking performance — who has a penchant for putting down bad guys with a graceful brutality. Also like the series, she's hunted by a secretive intelligence operative — a mirthfully menacing Cate Blanchett. Unlike the series, Wright wastes no time in letting his narrative unfold, crafting a taut, boldly stylized pseudo-detective action fantasy that delivers a weighty payload in terms of both pulse-pounding set pieces and character driven drama. It's high time this action-packed gem got rediscovered.
13 Assassins (2010)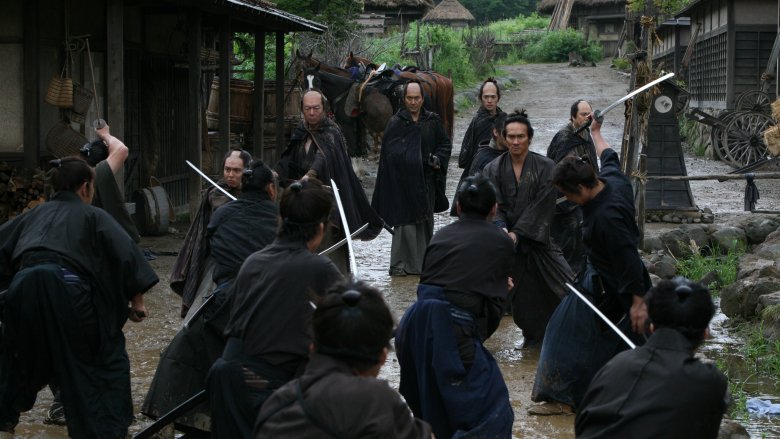 For many American moviegoers, exposure to the work of Japanese extreme auteur Takashi Miike begins and ends with his macabre 1999 masterwork Audition. If you've seen that movie even once, well, you probably understand why some might choose to avoid the other entries in the director's cagey oeuvre. Understandable as it may be, that instinct would lead one to overlook the work of one of cinema's most dexterous and prolific filmmakers. To date, Miike's staggering filmography sports just over 100 credits. Among that sprawling output, you'll find the work of a visionary filmmaker with a flair for genre, a penchant for gore, and a thirst for eye-popping action.
Spoiler warning: you'll get a fair amount of both in Miike's 2010 samurai stunner 13 Assassins. Set in the waning days of feudal Japan, the film's setup promises a harrowing showdown between the titular assassins and the shogun's ruthless brother, whose upcoming promotion threatens to bring chaos to the otherwise peaceful Japanese landscape. Miike wisely takes his time in getting to that showdown, meticulously building toward the fateful finale with a screenplay that allows audiences to get good and comfy with the anti-heroes and villains within. When Miike finally blows the lid off 13 Assassins, he does so in a frenzied outpouring of carnage that turns the film's final 50 minutes into an action-gore bonanza beyond wildest expectations, and he does so with a bloody, brutal savagery all but unseen in American cinema.
Wheelman (2017)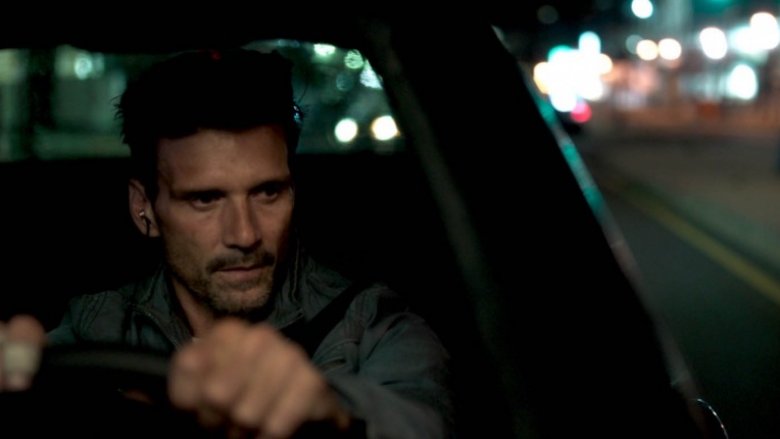 For Frank Grillo, the road to cinematic success was paved with a long line of tough-guy supporting roles. It seems only fitting, then, that the perpetual strong, silent type found his breakout leading role in a film that demands he fully embrace that stoic bruiser persona from opening frame to last. And there's nary a second of Netflix's propulsive crime drama Wheelman that Grillo's clenched jaw and piercing eyes are not front and center. There's also not a single moment of the film that Grillo's mug doesn't command the screen.
As it happens, Wheelman — centered around a freshly paroled getaway driver who finds himself double-crossed and on the run — is very much the sort of pulpy crime flick that plays to Grillo's strengths. Writer/director Jeremy Rush is patently aware of the fact throughout, giving his star ample room to talk tough, act tough, and drive hard. Rush amplifies the film's inherent machismo by keeping his camera confined almost entirely within the confines of a single car. It's a bold, stylish move that pays off in spades, giving a fresh perspective to the sort of car-crashing, fist fighting, and machine gunning we've seen a million times over.
That singular stylish decision helps make Wheelman one of the more impressive directorial debuts of late, and should have viewers keeping an eye on what Jeremy Rush does next. As for Grillo, Wheelman is a career re-defining film that'll leave you wondering why he hasn't landed more leading roles over the years.
Attack The Block (2011)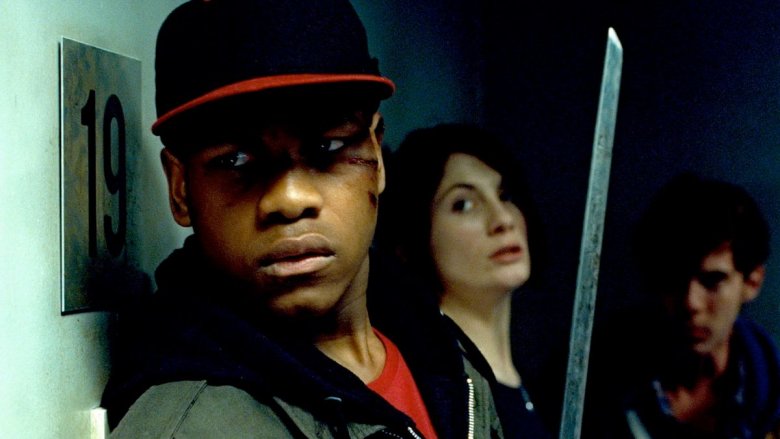 One day, the world at large will catch up to the genius of writer/director Joe Cornish. When it does, they'll likely look back on the filmmaker's first two features — 2011's Attack the Block and 2019's The Kid Who Would Be King — and wonder how in the hell they let both Block and King became the box office bombs they were. Until then, it's up to us Cornish devotees to keep beating the cultish drum of the filmmaker's talent by subjecting everyone we know to the exuberant, energetic charms of those films.
As for The Kid Who Would Be King, the culprit seems to be a studio that had no idea how to market it. The same cannot be said for Cornish's near-flawless debut, Attack the Block. That film was, after all, cut from the same genre-bending cloth as another UK smash hit, Edgar Wright's killer zombie rom-com Shaun of the Dead.
That lofty comparison is more than valid, by the way — even if Cornish's film mashes dramatically different genres, opting out of the romance game in service of delivering the action-packed stoner comedy/alien invasion/horror flick the world never knew it needed. Sadly, the world still seems oblivious to this sharply written, exquisitely executed genre mashup... which, by the way, features jaw dropping action scenes, killer creature design, and what should have been star-making turns from future Doctor Who star Jodie Whitaker, and the soon-to-be Star Wars star John Boyega.
'71 (2014)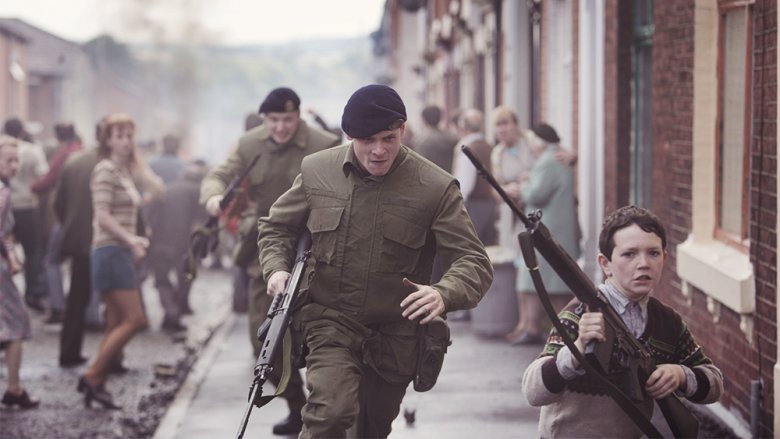 Though the bloodshed has finally stopped, the simmering tensions that drove Irish Catholics (nationalists) and Protestants (unionists) headlong into the carnage of "The Troubles" remains a part of everyday life in Northern Ireland. In Belfast circa 1971, the setting of Yann Demange's electrifying debut feature '71, the divisive fires that drove the madness still burned with the raging heat of bombed out cars and gunpowder.
For those unfamiliar with "The Troubles," 1971 was one of the bloodiest years of that conflict, and found Northern Ireland overrun with regiments of British military forces tasked with keeping peace by any means necessary. Demange's '71 opens with a kindly new recruit joining one of those regiments in the war torn streets of Belfast. The film pivots sharply when an angry mob ends up separating the man from his retreating regiment, leaving him lost, alone, and injured in a veritable lion's den where he's perceived as enemy to one and all.
From there, Demange plunges viewers into a breathless, nightlong race for survival through an unforgiving landscape where vengeance is righteous no matter the cost. Along the way, '71 frequently indulges in wildly effective small scale set pieces that would put most blockbusters to shame, bolstering the film's underlying tensions by lingering in the eerie calms that bookend the violence. In these moments, Demange manages to deliver that rarest of action films that dares to examine both the human cost of the bloody conflict, and the cycle of hate that fueled it.  
Haywire (2012)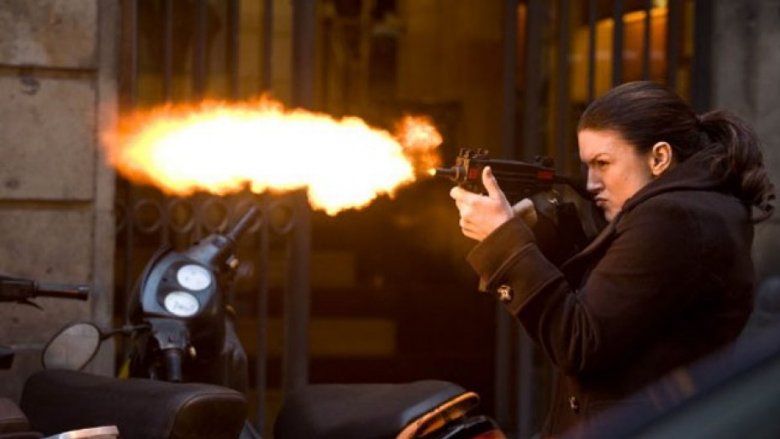 The last couple of years have seen an undeniable uptick in ass-kicking action movies with strong female leads. Many industry insiders cite Quentin Tarantino's endless barrage of taut, female-fronted movies (particularly the Kill Bill flicks) as a key driving force behind that trend. We're certainly not here to argue against that point, but we would like to offer up Steven Soderbergh's pitch-perfect espionage thriller Haywire as one of the unsung heroes behind that girl power movement. 
In case you missed out on this unheralded action masterpiece in theaters — and judging by the film's middling box-office, most of you did — Haywire follows a tough-as-nails black ops agent called Mallory who finds herself hunted by international mercenaries after being double-crossed on a clandestine mission. With beauty, brawn, and the brains to match, Mallory quickly turns the tides on her betrayers, setting up a hunted-becomes-the-hunter revenge tale for the ages.
Though Haywire marked Soderbergh's first full-blown action flick, you'd never be able to tell by how effortlessly he executes the film's intricate set pieces, imbuing each escalating act with a style and whimsy most action movies never even aspire to. That Soderbergh cast legit tough girl MMA star Gina Carano in the lead role only serves to legitimize each vicious escalation (particularly her bruising hotel room showdown with Michael Fassbender), even as the film unapologetically begins to earn its title. It all makes Haywire the oft-overlooked diamond among Soderbergh's impeccable oeuvre.
Edge of Tomorrow (2014)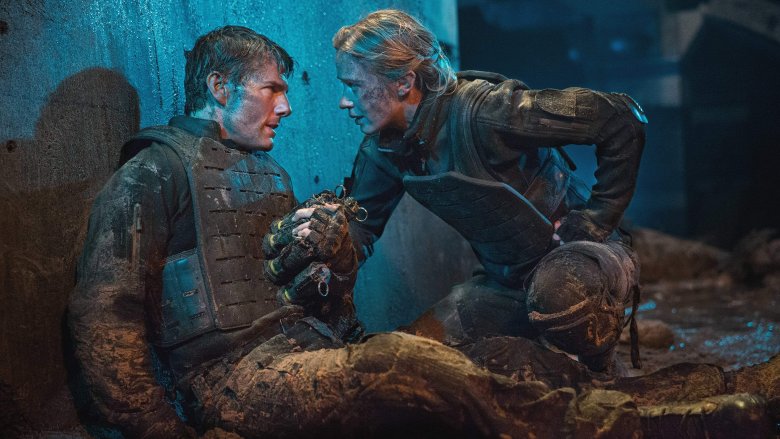 If you'd have told us a few years back that we'd be listing a certified fresh, Tom Cruise-fronted sci-fi epic from action guru Doug Liman among our "underrated action movies" picks, we probably would've told you you were completely insane. Yet here we are, half a decade after its release, still wondering how so many people slept on this sublimely intelligent, action-packed banger, and how so many people have seemingly forgotten it ever existed.
Perhaps we're merely entrenched in the same sort of "live, die, repeat" time loop that drives the film's narrative, but Edge of Tomorrow — about a soldier continuously killed amid the carnage of a deadly alien assault only to be dropped right back into the action — is worth remembering. Then again, maybe if we fans keep revisiting the action epic we'll find an unwitting warrior-coach (played in the film with witty grit by Emily Blunt) who can help us win the war and finally give Edge of Tomorrow modern classic status.
And yes, this Groundhog Day on steroids is a classic, one that sees Liman pitting epic-scaled human drama against the film's equally epic scope. It also sees him peppering an insanely cool sci-fi concept with mind boggling effects and set pieces, and packing every passing moment with the sort of details that make repeat viewings endlessly rewarding. That being said, if you never bothered with it in the first place, we'd encourage you to dive into the madness immediately, if only so you can get to that fruitful second, third, or fourth viewing.
Upgrade (2018)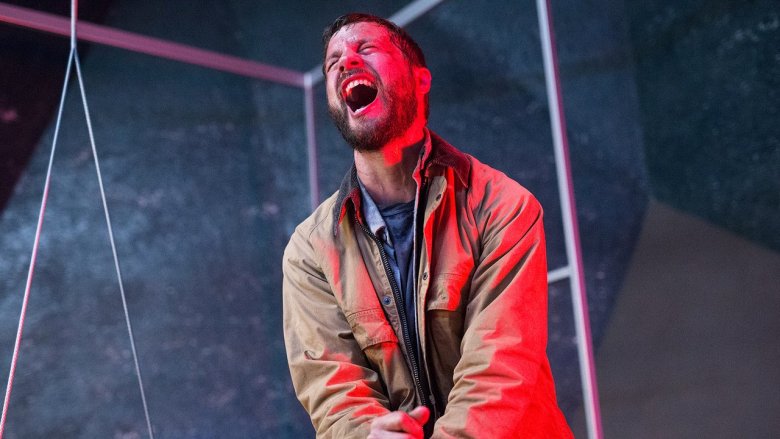 Few genres are as well primed to build big time action into a narrative as science fiction. While Hollywood has given us its share of supersized sci-fi bombast over the years (Independence Day, Avatar, the MCU, etc.) audiences have proven themselves equally open to experiencing more concept-driven science fiction fare like District 9, Chronicle, and Ex Machina. While Leigh Whannell's clever, camp-tinged techno thriller Upgrade sits firmly in the latter category, this impishly unpredictable near-future tale of a technophobe reaping the benefits of an implanted computer program wholly embraces its big-budget ambition. It's the sort of savvy, small-scale science fiction that deserved a much broader audience.
If you're among those who missed Upgrade in theaters, it follows a technophobic everyman who blazes a path of bloody vengeance after a mugging leaves him paralyzed and his wife dead. He's aided in that endeavor by STEM, an implant/program that allows him to walk again. Actually, the AI-driven implant (which talks to the man in Knight Rider fashion throughout) turns him into a badass capable of bringing down the "upgraded" baddies who killed his wife. From start to finish, Upgrade takes a sort of Blade Runner by way of Robocop by way of The Matrix narrative tact, with Whannell miraculously spinning a wholly original, action-packed sci-fi tale from those lofty influences — one that has way more fun with its haughty-yet-silly concept than most action movies would dare.
Green Room (2015)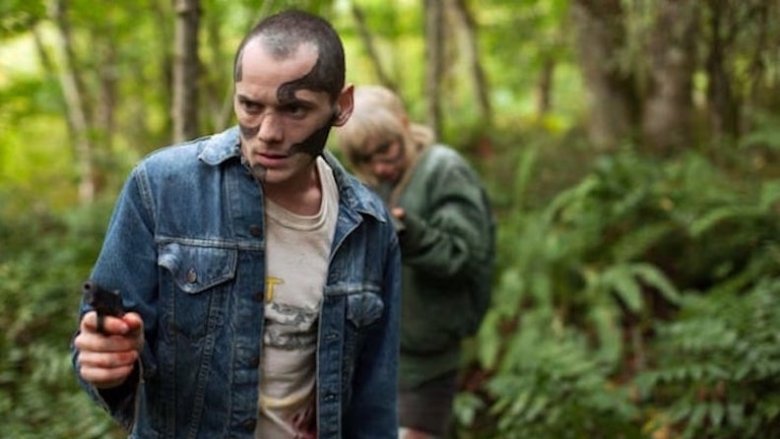 Let's take a moment to talk about Jeremy Saulnier's harrowing survival drama Green Room, a film that couldn't find its audience even with a glowing review from genre maestro Quentin Tarantino. Oddly, that may simply be the result of one too many people pegging Saulnier's punk-tinged chiller as a horror film. While the story itself is endlessly horrific, it's hardly the ghoul-fueled spook fest that horror label implies, and we can't help but think Green Room might've found its audience had viewers instead been expecting a first-rate action flick.
That's not to say there aren't ghouls aplenty in Green Room. There are. They just happen to be of the very human Neo-Nazi persuasion. Their prey, a down-on-their-luck hardcore band, are equally human. When they inadvertently witness a murder in the titular room, their instinct is to hightail it out of town. Their Nazi counterparts have other plans, which take a distinctly sinister turn when the head ghoul shows up (Sir Patrick Stewart in a sneeringly wicked turn that should've netted him every acting award in existence) and essentially condemns the group to death.
From that moment on, Green Room breathlessly propels itself forward with the filth and the fury of a punk rock thrasher, indulging in unflinchingly tense showdowns and grueling, shockingly gory acts of violence every step of the way. In step, Saulnier delivers an insightful, unbearably tense, surprisingly timely action thriller that'll leave your brain racing and your heart pumping overtime.
The Night Comes For Us (2018)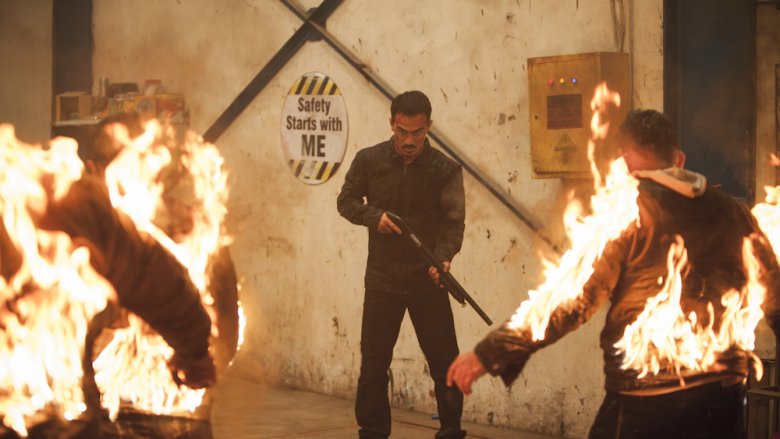 In case you hadn't noticed, Netflix has been churning out movies at a patently feverish rate over the past several years. Of course, with their under-the-radar release strategy and utter lack of anything resembling proper promotion, it's entirely likely you've missed out on more of those releases than you thought. We'd lay even odds that Tim Tjahjanto's blisteringly brutal gangster drama The Night Comes For Us is among the films you missed.
If that's the case, it's an oversight action fans will want to rectify immediately, because this blood-soaked crime saga packs a visceral punch you'll not soon be able to shake. At the center of that saga is a former Triad enforcer named Ito who — amid slaughtering an entire village for the actions of a few thieves — stays the execution of a young girl. In doing so, he sets off a bloody chain of events that puts the Triad on their trail.
Matters get insanely violent from that moment on, with a ceaseless wave of Triad henchman — armed with cool names, cool weapons, and cooler than cool attitudes — taking on Ito and a few loyal members of his old neighborhood crew. Bones are broken. Limbs are severed. Bodies are set aflame or blown to bits. And Tjahjanto captures every grueling, meticulously orchestrated moment with balletic grandeur. Somehow, he also manages to capture a deeply human story of redemption in all of its ineffable (if often misguided) glory.
The Guest (2014)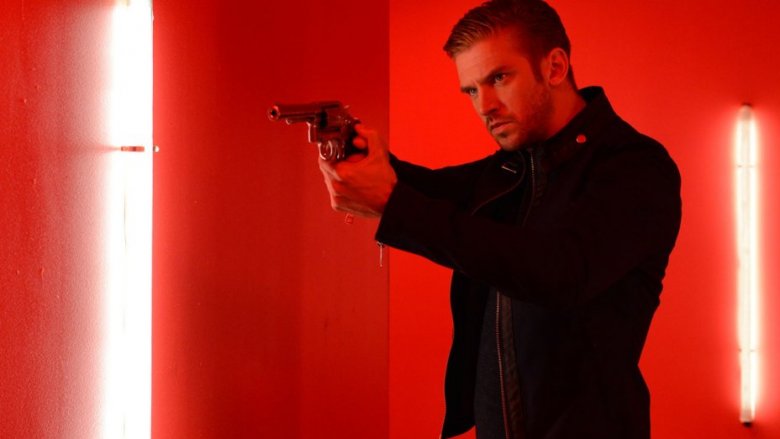 For action fans of a certain age, the late '80s remain a fertile training ground for a particular sort of action flick — i.e. the absurdly predictable and way over-the-top sort that know exactly how predictable and over-the-top they are. There can be little doubt that genre maven Adam Wingard is one of those fans, and his stylized, horror-tinged thriller The Guest is all the proof you'll ever need of that fact.
For the uninitiated, being predictable and over-the-top aren't really hindrances to this sort of film. Truth be told, the absurdities can often heighten the film's silliness even as it bolsters the seriousness, which simply means the serio-absurdity ultimately becomes part of the fun. Wingard and screenwriter Simon Barrett have about as much fun with that approach in The Guest as any filmmakers ever have.
Leading the charge for the film's giddily over-the-top vibe is Dan Stevens, who delivers a fascinatingly unhinged performance as a mysterious soldier who befriends an unsuspecting family after claiming he served alongside their son, who died in combat. Without spoiling any of the dizzying madness, we'll just say that the man isn't who he claims to be. As bodies start piling up around town, Wingard and Co. twist and turn their eerie stolen identity drama into a surreal, sci-fi tinged neo-noir horror show rife with all the genre affectations one could ever hope for.