Why Jared Leto Is Excited For Everyone To See Morbius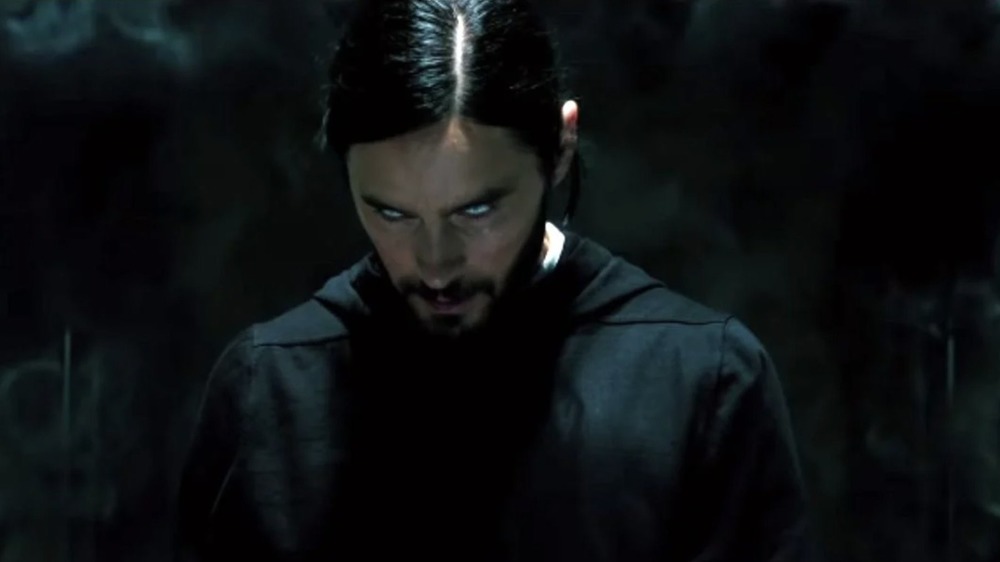 Sony Pictures/Marvel Entertainment
Morbius — the upcoming Sony-produced Marvel movie starring Academy Award-winner Jared Leto as vampiric Spider-Man antihero Michael Morbius — is unfortunately still a long way away; the film has been pushed back from its planned summer 2020 release to Jan. 21, 2022 due to complications from the COVID-19 pandemic. The movie was filmed in 2019, and almost three years will have elapsed from the start of physical production to when the movie comes out — and that's assuming the current release date sticks. Morbius is slated to be the third movie in the Sony Pictures Universe of Marvel Characters — seriously, that's what it's called (via Nerdist) — after 2018's Venom and its upcoming sequel, Venom: Let There Be Carnage. As of now, the latter film is still scheduled for a June 2021 release.
The delay is undoubtedly frustrating for everyone involved in the film, but Leto, at least, is choosing to remain positive about Morbius. In a recent interview with SiriusXM's Jess Cagle, Leto was asked if the movie feels like it happened such a long time ago that he's moved on from it, and he said not at all. On the contrary, he can't wait for superhero movie fans to get to meet Michael Morbius.
Jared Leto says Morbius is a 'big, fun, popcorn' movie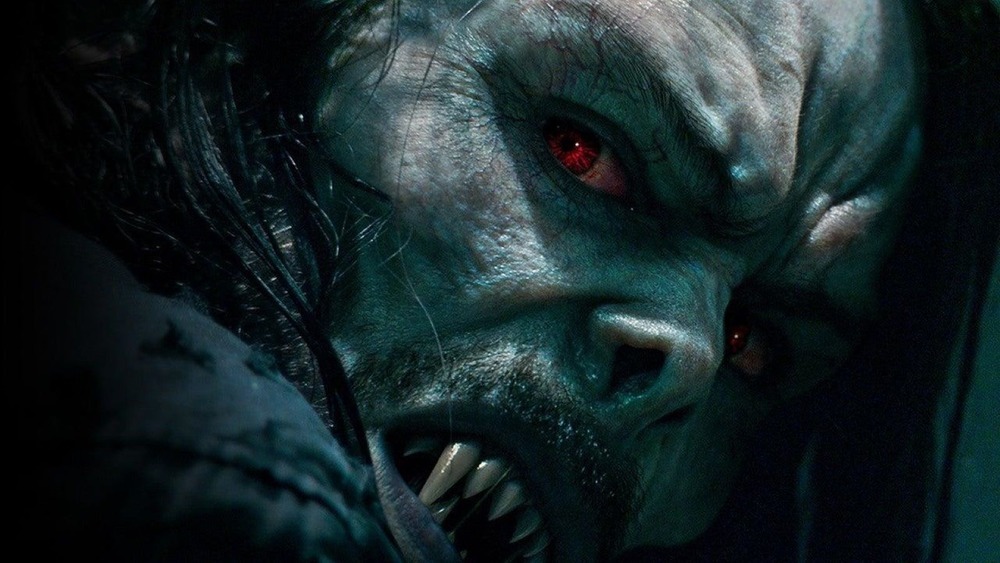 Sony Pictures/Marvel Entertainment
"I'm so excited for people to see Morbius," Leto said. "It's the kind of film I feel like we all need right now. Just the big, fun, popcorn, get in the theater, turn the lights down, let's have some fun." Leto explained that the movie is about Dr. Michael Morbius, "a brand new character." Mind you, Leto is referring to Morbius as brand new to the screen, not in general; Morbius, the Living Vampire debuted in The Amazing Spider-Man comic in 1971. Morbius is a genius doctor who has a rare blood disease , for which he's doing all kinds of biomedical experiments to try to cure. "He's frail and thin," Leto says. "And then, a miracle happens and he discovers a cure for this disease and becomes really strong and powerful."
But that power comes with a cost, as Morbius changes from a man to a blood-drinking monster. "There's a Jekyll and Hyde thing," Leto said. "So it's transformative, it's different. It's just big, popcorn, fun movie. So I'm excited about it. I've never done anything like it." In a different interview, Leto talked more about why Morbius was such a unique and challenging role for him. "It was hard for me in some way," he said, "because I'm not used to playing roles that are a little bit closer to who I am, day in and day out. Dr. Michael Morbius is a little closer to the way that I talk and the way that I behave." Yup, Jared Leto says he lives his life like a genius doctor/vampire. Which, honestly, we believe it. He's an interesting guy.