What Jared Leto Found Challenging About Playing Morbius In The Marvel Comics Movie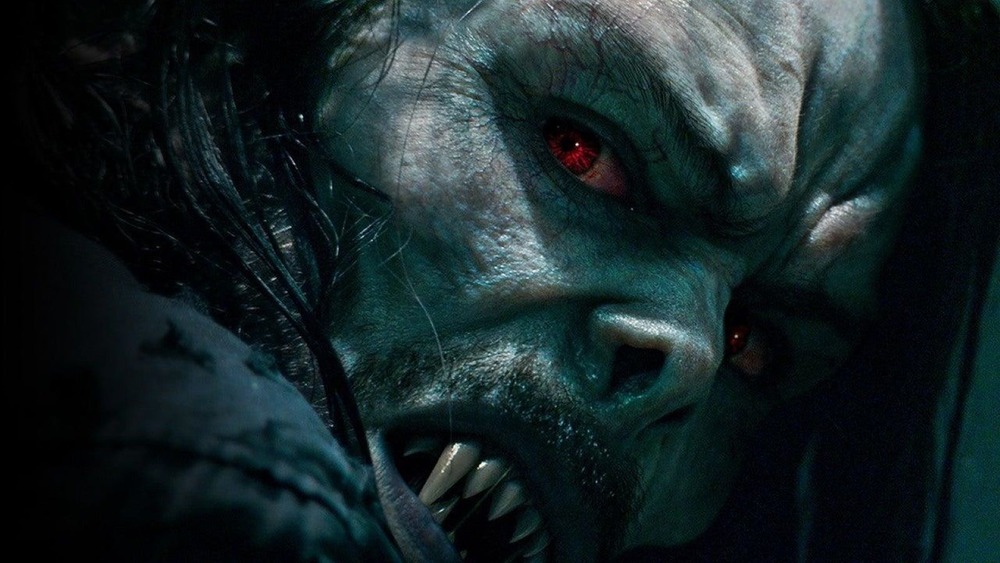 Sony Pictures/Marvel Entertainment
Hitting close to home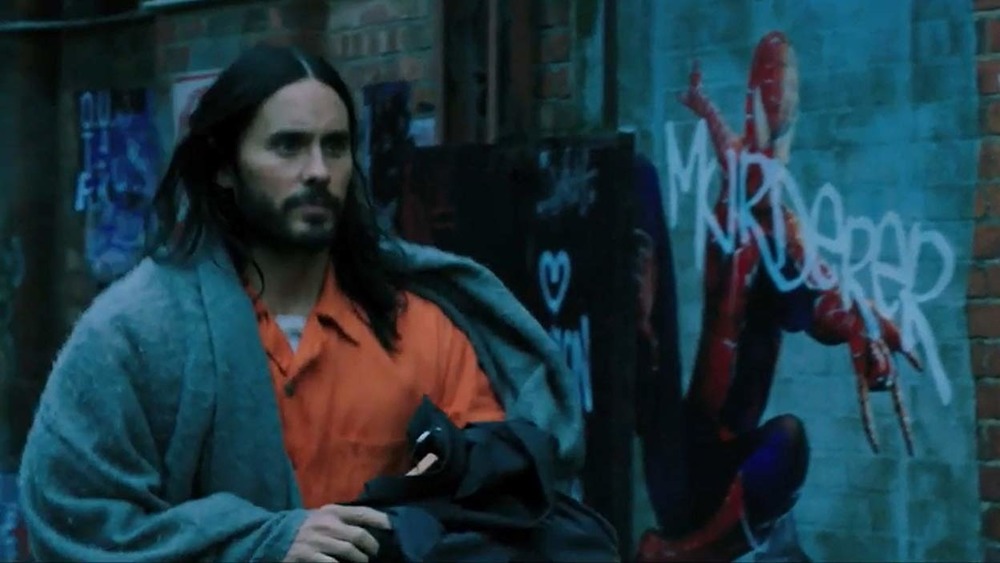 Sony Pictures/Marvel Entertainment
After quickly establishing that Morbius is "a big, fun movie filled with action" (as per Marvel tradition), Leto admitted what a challenge the role was for him — and not for the reasons you may think.
As an actor, Leto must always be prepared to wear faces not his own, but in Morbius' case, he found the character eerily similar to himself (vampirism aside, as far as we know). "It was hard for me in some way," he said, "because I'm not used to playing roles that are a little bit closer to who I am, day in and day out. Dr. Michael Morbius is a little closer to the way that I talk and the way that I behave." It must have been a surreal experience, exposing himself before the camera so intimately. It makes you wonder what he thought when he first read the script.
Either way, Leto also spoke to the stresses of starring in a Marvel-sized production. "They're expensive films," he noted. "And so, all of the decisions and the time to make those decision[s] are a little bit more heated and so it can be a little more stressful." He went on to say that Morbius marks "the first time I've ever starred in a big movie like this in my entire career, so it was new territory. I generally hide out in the shadows."
Despite the pressure of the role and of the movie itself, Leto is a rare talent, and is sure to give a knock-out performance. Though the delays are unfortunate, it only means anticipation for the film will be much higher by the time it releases in January 2022.