The Gritty Henry Cavill Crime Thriller You Can Stream On Amazon Prime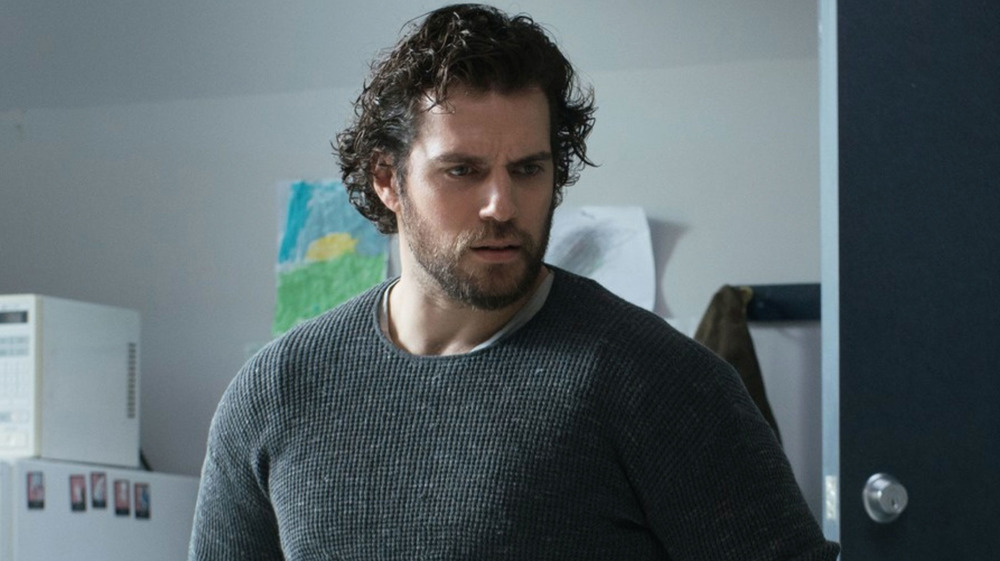 Saban Films
While you wait for Henry Cavill to reprise the roles of Superman (a return he pretty much confirmed) and Geralt of Rivia on The Witcher (once he recovers from that on-set injury), there's no better time to dive into the actor's back catalog. Conveniently, Amazon Prime is currently streaming one movie the actor stars in that was mostly passed over by all but the most ardent Cavill completists.
In Night Hunter, Cavill plays Walter Marshall, a Minnesota detective who finds himself working one of the most difficult and disturbing cases of his career. While investigating the death of a young woman, Marshall and his colleague Rachel Chase (Alexandra Daddario) apprehend a prime suspect for the killing. However, they have a difficult time moving forward, as their suspect, Simon (Brendan Fletcher), appears to be living with dissociative identity disorder. Or, perhaps, that's what he wants them to think.
Things get even more complicated thanks to the disappearance of a young woman who has been working with Michael Cooper (Ben Kingsley), a retired judge who now performs off-the-books To Catch a Predator style stings. The case spins wildly out of control, if you haven't already gathered as much. Marshall must work against the clock to find who is really behind all the madness.
Night Hunter shares some DNA with gritty crime thrillers like Se7en and Zodiac. It has another thing in common with those movies, too: a stellar cast. Yes, Cavill may be the headliner, but he's far from the only actor in Night Hunter that will pique your interest in the film.
How Night Hunter assembled its all-star cast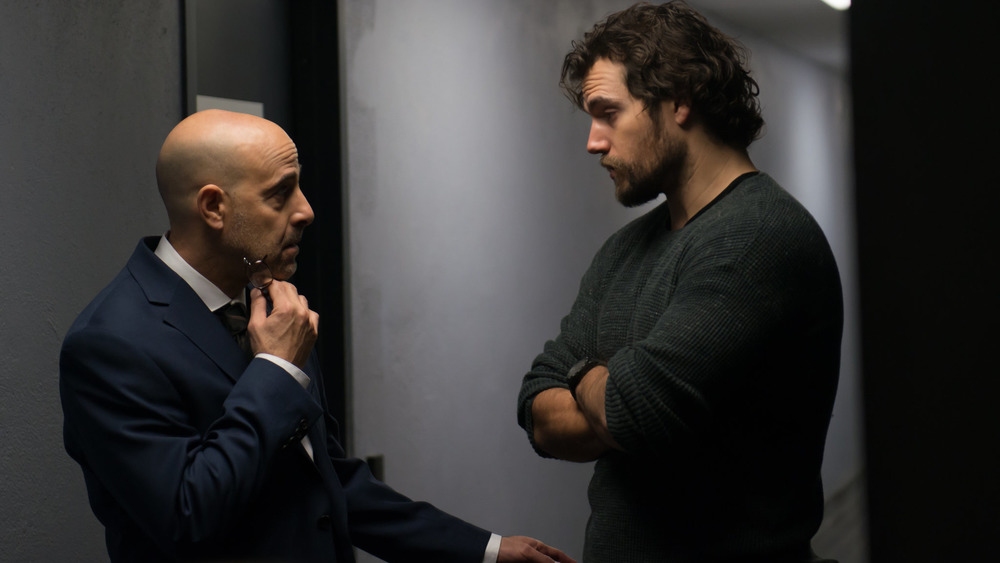 Saban Films
You already know that Night Hunter stars Cavill, Oscar winner Kingsley, and rising star Daddario, but what if we told you it also features Oscar nominee Stanley Tucci and Friday Night Lights star Minka Kelly? Still not into it? How about we throw in Castle and Firefly star and alleged Stana Katic nemesis Nathan friggin' Fillion?
There's no doubt that the cast of Night Hunter is the film's biggest draw, especially considering the movie itself got pretty terrible reviews. Critics lambasted the film's overloaded plot and cliché script. As a result, it currently only holds a 14% critical rating Rotten Tomatoes. So, how did so much talent get involved in the first place?
It may not come as a surprise that when writer and director of Night Hunter, David Raymond, was asked that very question during an interview with The Hollywood News, his initial response was, "I have no idea." Raymond went on to say that, at least with Kingsley, he wrote the character with the actor in mind. However, he clarified, "Not that you ever think, 'I'm gonna land Ben Kingsley in my first movie.'"
But Kingsley came on board, and then so did Cavill, who Raymond said he didn't want to bother pursuing "because I thought there's no way he's going to do this." Then Raymond pulled in Tucci, who he suggested for the role of Police Commissioner Harper, despite "never thinking we'd land him." From there, he got Fillion and Kelly involved, even though he was sure "that's not going to work."
If Raymond could bring together such a star-studded cast despite all of his own dire predictions, then perhaps Night Hunter is worth a stream on Amazon Prime, bad reviews and all.