The Untold Truth Of To Catch A Predator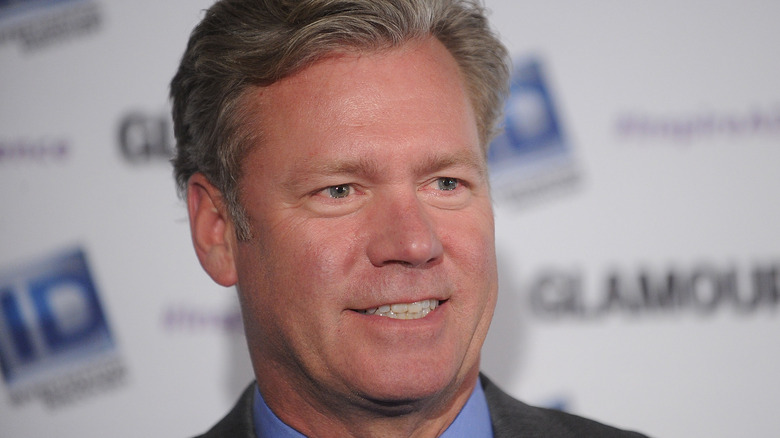 Brad Barket/Getty Images
Led by host Chris Hansen, "To Catch a Predator" took viewers on a series of queasily compelling journeys as they tracked down and nabbed alleged sexual predators — on camera. It sparked ratings magic for years and attracted plenty of controversy of its own along the way. Sure, it made for compelling television, but were Hansen and his crew really the good guys here? Did "To Catch a Predator" – or "TCAP" as fans often call it — perform a public service, or was it just another ratings-hungry reality series? 
Whatever you feel about NBC's hit "Dateline" segment, we've dug up a collection of behind-the-scenes details that might change your opinion. From forgotten stories surrounding the production to all the ups and downs experienced by Hansen and his signature series in more recent years, we look back at the show-within-a-show that was as popular as it was controversial. In addition, we take a closer look at Hansen himself, including what he's been up to since he left "TCAP" behind.

Chris Hansen and crew weren't after pedophiles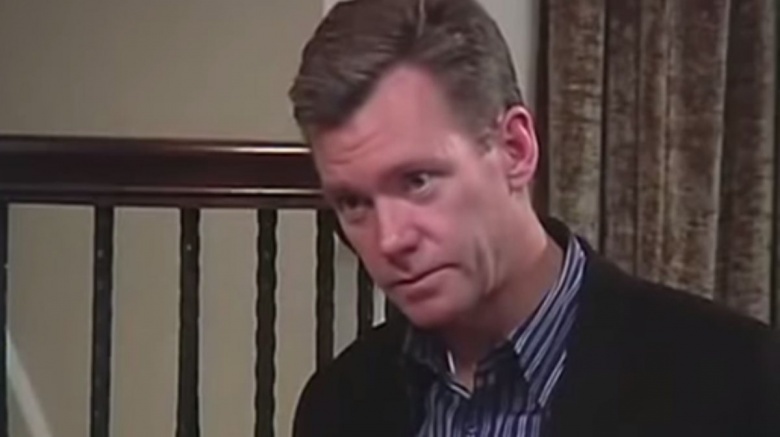 NBC
During a 2007 interview with NPR, host Chris Hansen explained that — in his eyes — he and the crew from Perverted-Justice, the organization responsible for setting up the stings on "To Catch a Predator," were not technically going after pedophiles. By definition, pedophiles are people interested in "sex with prepubescent children," and the folks at Perverted-Justice pretended to be 13 to 15 years old, which is after the age of puberty. 
People who feel a sexual attraction to those in the 11 to 14 age range are actually called hebephiles, while those attracted to 15- to 19-year-olds are ephebophiles. A small distinction, perhaps, but one Hansen felt the need to point out publicly. It's not as though Hansen was trying to diminish the work the show was doing or to paint the suspects in a better light, but such things can be important to distinguish when it comes to legality and accusing people of serious crimes.
Some reporters didn't like it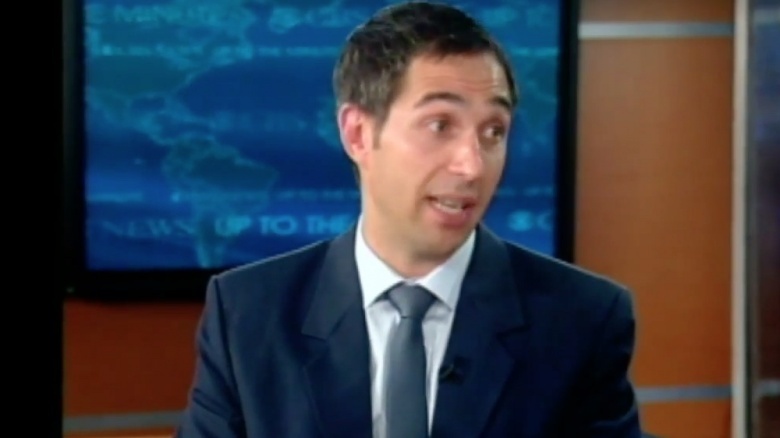 CBS
Almost instantly, "To Catch a Predator" caused a stir among reporters who felt the segment went too far — not just in content, but in execution. CBS News' Brian Montopoli accused the segment of being interested in nothing more than ratings, arguing it didn't operate with enough journalistic integrity, and made the news rather than reporting it. Furthermore, Montopoli accused the segment of taking the law into its own hands by publicly exposing child molesters on national television. 
Harsh as his opinion of the show might be, Montopoli also made it clear he feels no sympathy for the men exposed through its efforts. It is, after all, possible to question the motives of the show and the methods that it uses while not necessarily condemning its underlying work. But journalists are supposed to adhere to a certain level of integrity, and it's important that they balance the obvious need for ratings with making sure they are always doing everything above board and for the right reasons.
It has been accused of entrapment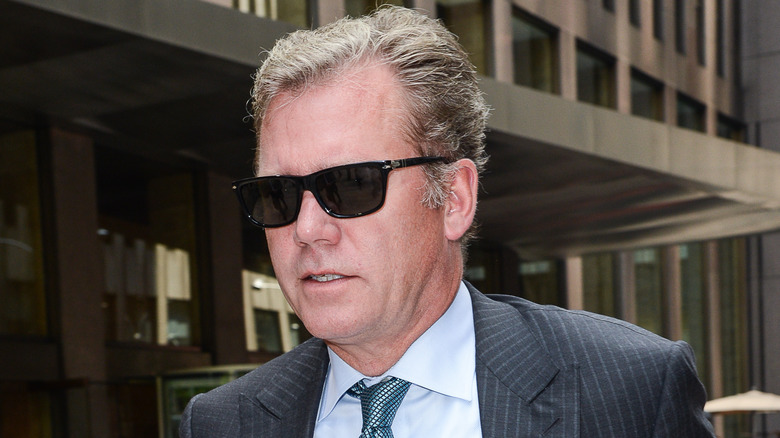 Ray Tamarra/Getty Images
Anyone in the business of rooting out illegal behavior runs the risk of occasionally being accused of entrapment, and "To Catch a Predator" is no different. Yet there's a fine line between entrapment and enticement, and according to former "Dateline" correspondent Stone Phillips — who, obviously, also worked for NBC — it's always clear that the show's targets are no strangers to online predation. "Clearly, no arms are twisted to get these men to engage in sexually explicit online chats," Phillips pointed out. "And since the stated intent of the house visit is to have sex with a minor, the ultimate responsibility lies with the men who come knocking on the door, no matter who initiates the meeting." There is plenty of room for debate as to how much baiting is and isn't morally or legally acceptable when it comes to trying to catch people who were already intending to do something bad, and that debate will always accompany shows like "TCAP."
Some district attorneys have refused to prosecute any of the predators
Gorodenkoff/Shutterstock
Not all the perps collared by "To Catch a Predator" have been given the punishment they might seem to deserve. As much as the stings that aired all seem like pretty airtight, open and shut cases, it's important to keep in mind that we are seeing the footage that the show wants us to see. Not to mention the previously mentioned legal gray area that the show exists in by its very nature.
After the segment nabbed 24 men in Murphy, Texas, the local district attorney refused to prosecute the cases, claiming the amateur involvement of Perverted-Justice "tainted" them. The DA had backup from Mayor Bret Baldwin, who said that even though the men in question deserved punishment, the involvement of a television show raised questions. It's a frustrating result given the intention of the suspects on the show and what they might've done had the decoys they showed up to meet actually been the minors they thought they were talking to. As to whether the blame is on the courts that wouldn't prosecute or "TCAP" for not doing things more carefully and by the book, that's a difficult question to answer.
One alleged predator was acquitted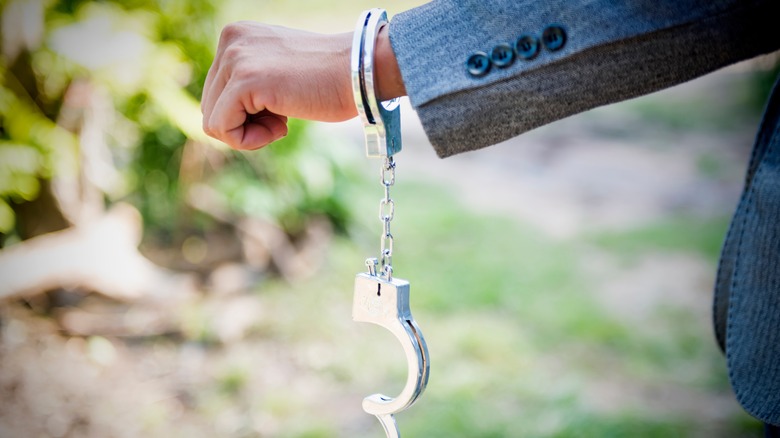 Kewiko/Shutterstock
A 26-year-old man arrested for trying to have relations with a 13-year-old girl in 2006 put yet another nail in the coffin of "To Catch a Predator." In 2011, the judge overseeing his case threw it out after only six days, saying prosecutors failed to prove the young man actually intended to have relations with a minor. Many of the suspects on the show tried to claim after the fact that they wouldn't have actually "done" anything and that it was just talk, and this case proved the inherent legal gray area of what constitutes intent to commit a crime vs. actually committing one.
In addition, the judge also accused the segment of entrapment. After the trial, the defendant's mother vowed to sue NBC to reclaim the money spent defending her son. It's just another example of the flaws in the way "TCAP" approached its mission and the many ways that things could go sour even when all of the evidence seemed to line up perfectly.
They've been sued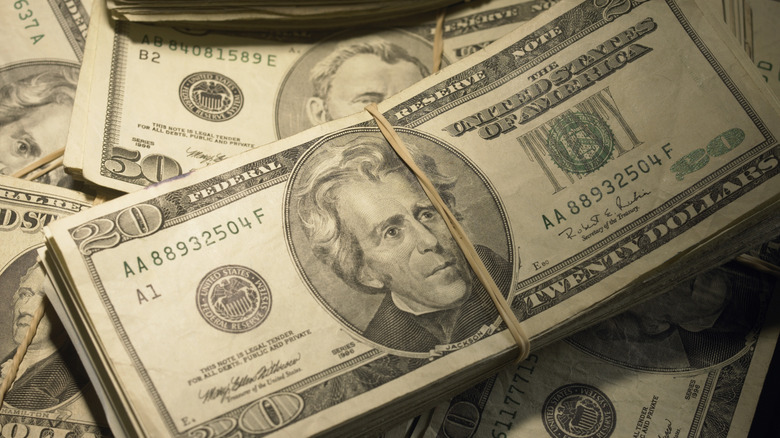 Adam Gault/Getty Images
The segment has actually been sued at least once, and not just because of "TCAP" being accused of bringing someone to trial who didn't deserve it. After her brother Louis was caught on To Catch a Predator, Patricia Conradt filed a $100 million lawsuit against NBC, claiming her brother's exposure caused him to commit suicide. By 2008, the lawsuit was "amicably resolved" in a confidential settlement.
In all the controversy surrounding Conradt's suicide and his sister's lawsuit against NBC, it's easy to lose sight of what he was originally accused of and the evidence against him — not only as presented by "TCAP," but by law enforcement as well. State investigators found pornography among Conradt's possessions — some of it involving minors — as well as "evidence of graphic online chats." But it's worth nothing that ultimately none of this evidence could be used to actually bring Conradt to trial prior to his passing.
Perverted-Justice is broke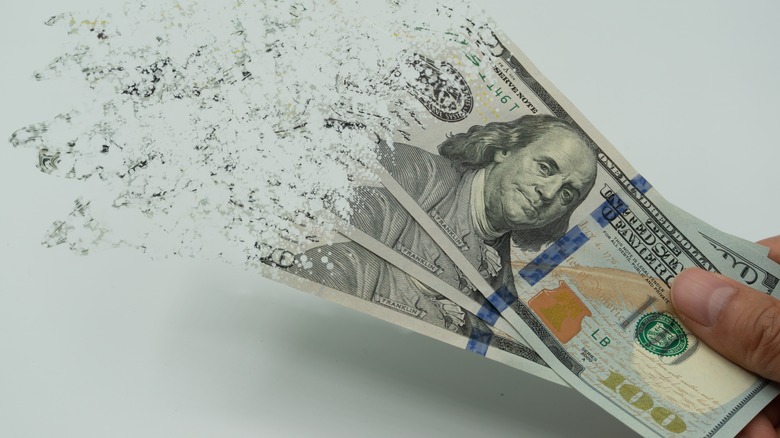 evan_huang/Shutterstock
You might be wondering what happened to the fine folks at Perverted-Justice after NBC stopped airing segments of "To Catch a Predator." Well, after blowing through the $1.2 million they earned, they're all strapped for cash. Though the group is non-profit, group founder Xavier Von Erck reportedly spent the NBC money on "himself, his friends, and his website" — the latter of which doesn't really look like anyone put a whole lot of money into it.
Speaking of that website, in 2019 Von Erck put up a long and final post explaining that Perverted-Justice would no longer be doing decoy work and was effectively shutting down. The post explains that chat rooms — which is where Perverted-Justice would pose as minors to find potential predators — had largely disappeared from the internet, making the group's specific approach to seeking justice obsolete. But Von Erck pledged to keep the archives online for research and reference purposes, and as of this writing, Perverted-Justice.com does in fact remain active and fully navigable.
NBC wanted to distance itself from Hansen and crew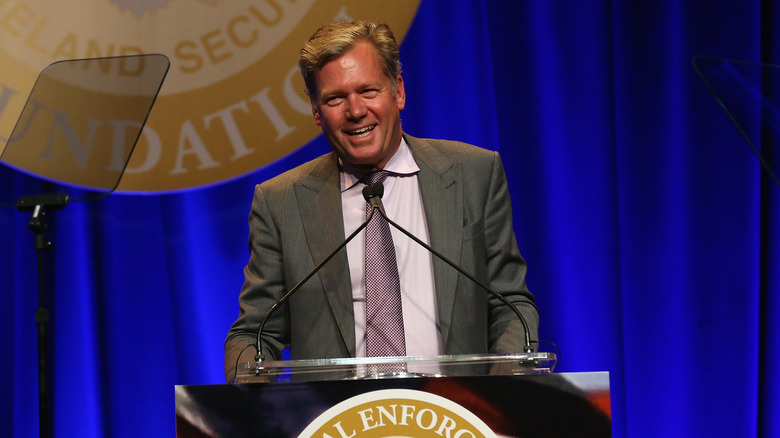 Paul Zimmerman/Getty Images
By 2007, "To Catch a Predator" had collected quite a bit of negative press, including heavily critical stories in Rolling Stone, Esquire, and other media outlets. Some of the advertisers for "Dateline" expressed misgivings about continuing to support the segment, and as a result, NBC started scaling back production of its former main attraction.
By August of that year, only one segment had been shot, compared to seven the previous year. NBC claimed it wasn't distancing itself from its controversial hit, but the numbers showed otherwise. But it's not as though "Dateline" has lost its only star journalist. Spurred on by a famed impression by former "Saturday Night Live" cast member Bill Hader, "Dateline" journalist Keith Morrison has crossed over to mainstream popularity in recent years and has arguably become the new de facto "face" of the news magazine in Hansen's absence.
Chris Hansen was fired by NBC because of infidelity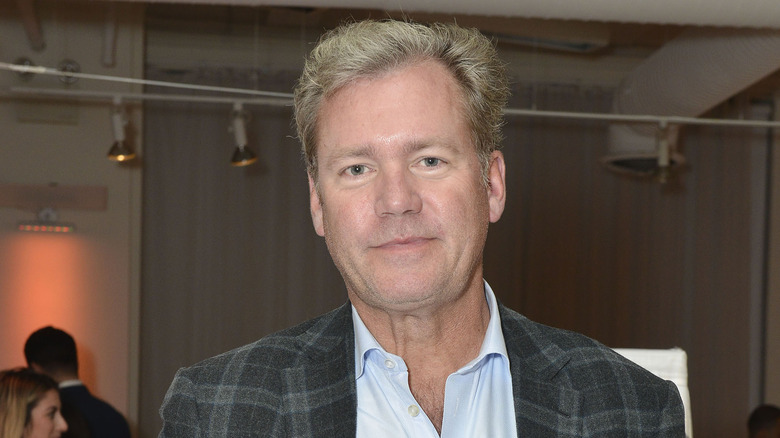 Eugene Gologursky/Getty Images
Chris Hansen, a 20-year veteran at NBC, was ultimately canned after getting caught doing some misbehaving of his own. In 2011, Hansen and a Florida affiliate reporter got a little too close for comfort, which wouldn't normally be a huge problem, but Hansen was married at the time. The network sustained a bit of a black eye during the scandal.
Hansen obviously wasn't doing anything on the same level as the predators he grilled on "TCAP," even though some people regrettably tried to compare the two. But nonetheless, a scandal is a scandal, and that scandal was enough that NBC chose to part ways with Hansen over it.
That wouldn't be the end of Hansen's marriage, however. That came eight years later in 2019, when Mary Joan Hansen filed for divorce from Chris on the grounds that it was damaged beyond repair. He married second (and current) wife, Gabrielle Gagnon, in 2021.
Chris Hansen campaigned to bring his show back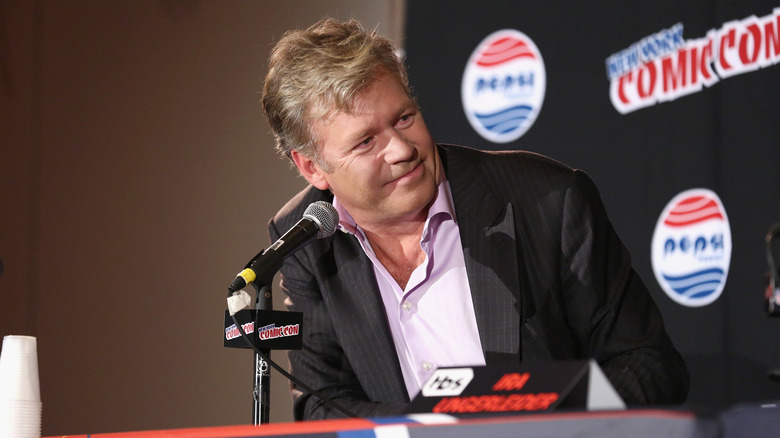 Paul Zimmerman/Getty Images
After his ouster, Hansen came up with a plan to bring back "To Catch a Predator." On April 15, 2015, he launched a Kickstarter campaign to fund a web series called "Hansen vs. Predator," with plans to bring it to television later. He claimed viewers were hungry for "another investigation." By May, he'd raised almost $90,000 and started production, with investigations already underway.
In August 2016, Hansen was hired to host the nationally syndicated series "Crime Watch Daily," which celebrated his arrival by renaming itself "Crime Watch Daily with Chris Hansen." As part of the new deal, he agreed to make his "Hansen vs. Predator" web series part of the program. "There isn't a bigger, more respected name in crime reporting than Chris Hansen. We hunted down Chris the way he hunts down predators to take this job," said creator-executive producer Lisa Gregorisch-Dempsey. "We are excited to have him lead our amazing team of correspondents, to build on our success and take 'Crime Watch Daily' to the next level."
To bounce a check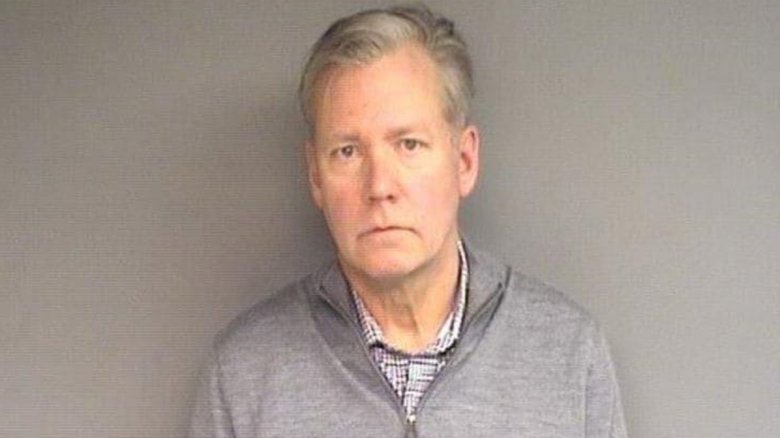 It's always embarrassing when a celebrity ends up on the wrong side of the law, but when that celebrity has built a career out of bringing perps to justice, it's even worse if there is an extra bit of irony that comes along with it. 
Chris Hansen learned that firsthand in early 2019, when he was arrested for bouncing a pair of checks to a small business in Connecticut where he'd purchased roughly $13,000 in marketing merchandise. According to TMZ, Hansen made a series of attempts to keep the store owners from going to police, including offering to pay his debt down in installments and claiming he was selling his boat to come up with the funds, but ultimately, it wasn't enough — a warrant was issued for Hansen's arrest, he turned himself in, and he was released from jail after being booked.
It was obviously a fairly minor offense in the grand scheme of things, but no celebrity, let alone a news journalist, ever wants to have a mugshot out there floating around for any reason.
Chris Hansen released a TCAP book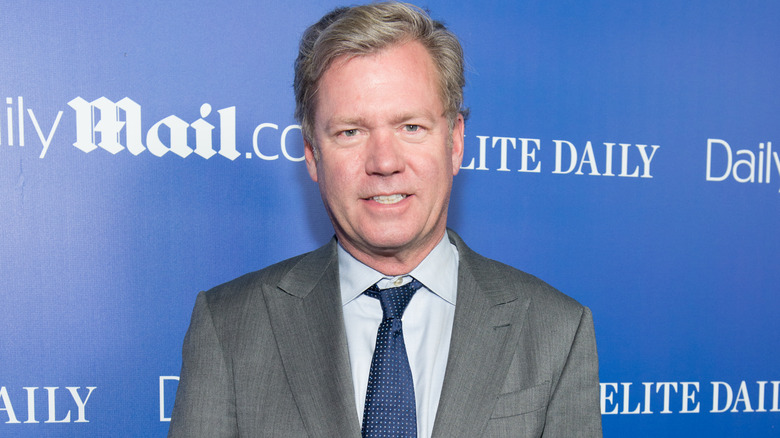 Noam Galai/Getty Images
Not many people realize this, but "To Catch a Predator" is technically a multimedia brand. Chris Hansen made that official in 2007 when he took the franchise from the screen to the page with his book, "To Catch a Predator: Protecting Your Kids from Online Enemies Already in Your Home." It's aimed at parents of children who use the internet — so pretty much all children — and gives them tips on how to reduce the chances that their kids will become the victims of inappropriate contact with adults online. 
While Hansen obviously has plenty of knowledge of and experience in the predator-fighting area to draw from, it's not just his own advice on offer in the book. He also shares tips from law enforcement, therapists, and even predators themselves in an effort to cover as many bases as possible. It needs to be pointed out that in addition to just giving advice, the book also shares stories from the families of children that were victims of predators, so proceed with caution.
The show never encountered any female predators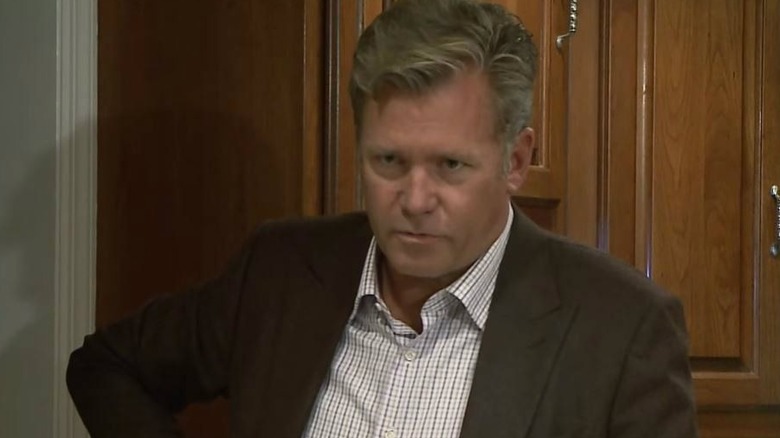 NBC
It is estimated that between 10% and 20% of child predators are female. With that in mind, it seems like it would've been a statistical likelihood that "To Catch a Predator" stumbled upon at least a few women suspects during the series' run. According to a Reddit AMA with Chris Hansen (via Mental Floss), not one single woman ever contacted any of the "TCAP" decoys or chatted with the show's investigators.
Hansen explained, "Experts in the field say when it comes to female predators, you're more likely to see the 'teacher/student' scenario, as opposed to someone meeting anonymously online." However, he also made it clear that it does happen that way sometimes, it's just that it's less likely — and never happened in any "TCAP" investigations. And Hansen insisted that the show was balanced in its investigation and that its decoys never specifically made a point to only target men. 
Some local NBC affiliates did their own version
The flagship version of "To Catch a Predator" was part of NBC's primetime news magazine "Dateline" and aired on a national level. However, that didn't stop a few individual NBC affiliates, hosted by local reporters who worked for those stations, from doing their own versions of "To Catch a Predator" within their own local news programs. 
Among the stations that were known to have a version of "TCAP" at some point are WBRE in Wilkes-Barre, Pennsylvania; WTMJ in Milwaukee, Wisconsin, and KSHB in Kansas City, Missouri. The format was essentially the same as the original "TCAP," only without Chris Hansen and focused on predators within those specific communities. Very little information is available for these local versions, and none seems to have lasted for that long — if they even went beyond one or two stings. Ultimately, people preferred the classic versions with Chris Hansen as the host and the increased polish and budget of a national program. 
Lawyers for Mike's Hard Lemonade contacted the show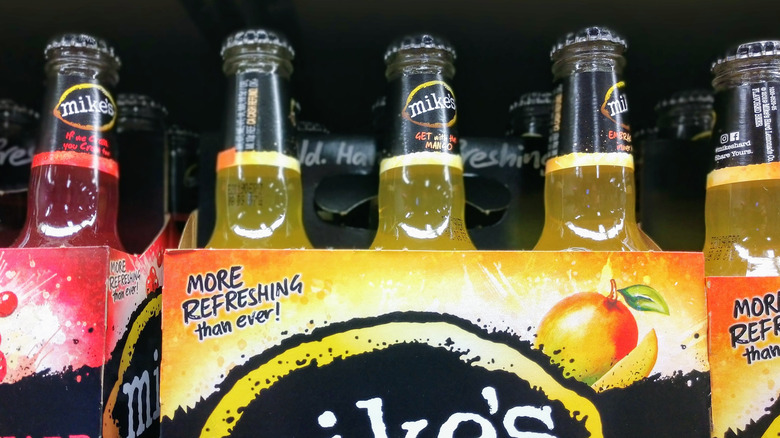 NTL Photography/Shutterstock
When potential predators are chatting with their would-be victims, they make all sorts of promises to them in hopes of enticing the minors into agreeing to a meet-up. This often includes alcohol, both because they are selling the benefit of spending time with an adult who can score alcohol, and also in an attempt to lower the inhibitions of their targets. "To Catch a Predator" left very little out of the online chats the show shared with the audience outside of especially explicit details — and this included specific brands of product that the predators were offering in the chats.
One specific brand of alcohol that came up multiple times on the show was Mike's Hard Lemonade, known for it being a fruitier alcohol-based beverage option that is popular with younger — though typically still of legal drinking age — customers. People online began to make jokes about just how often Mike's appeared on the show, wondering if it was deliberate product placement. It got to where lawyers that represent Mike's Hard Lemonade eventually contacted the show and requested that the product not be mentioned on it anymore. 
Dateline did more variations of the To Catch a... format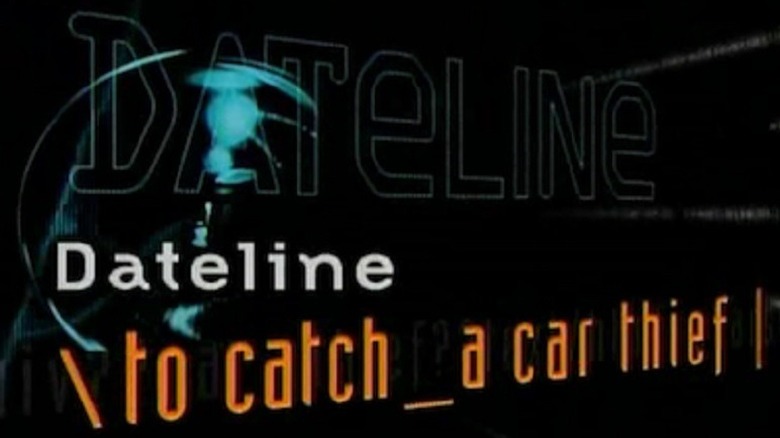 NBC
The popularity of "To Catch a Predator" at its peak cannot be overstated. In fact, NBC tried to replicate the success of the format by applying it to sting operations designed to catch other types of alleged and potential criminals. At various points, "Dateline" also had "To Catch a Car Thief," "To Catch an I.D. Thief," "To Catch a Con Man," and even "To Catch an i-Jacker" that capitalized on the high frequency of iPods stolen during the mid-2000s. 
Some spin-offs became ongoing segments for a time, while others were just one-offs or only designed to be limited specials with a couple of installments. "To Catch a Con Man" was the biggest of these spin-offs; it brought along Chris Hansen as its host and went on for a little while. The rest quickly faded into obscurity. However, it is worth mentioning that completely separate but similarly themed shows like TruTV's "Bait Car" — which set up a decoy vehicle designed to catch would-be car thieves — would eventually pop up over the years to ride on the coattails of the "To Catch A..." phenomenon. 
A woman was upset after unknowingly buying a house used on the show
The sting operations in "To Catch a Predator" typically used big, fancy, nice-looking houses. They also had to be real houses in real neighborhoods to keep up the ruse — if predators were instructed to go to a TV studio, or if the house looked fake, it would immediately raise suspicion. The houses also had to be pretty sizable so that there was plenty of room for camera crews.
But where did these houses come from, and what happened to them after the show was done with them? Well, we know that at least one of them was sold to a new tenant afterwards. And that tenant didn't know the house she was buying had been used as a "TCAP" sting house until after the deals were signed. Once she found out, she took legal action against the mortgage company for not disclosing that the house had been used for that purpose, arguing they had an obligation to inform her of that and that it negatively affected the house's future market value going forward. 
One sting couldn't be aired because the suspect swore too much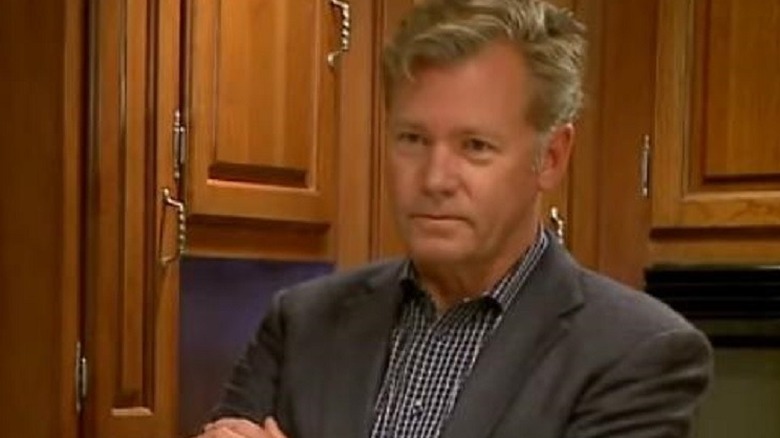 NBC
With a show like "To Catch a Predator," you might wonder if anything was ever filmed that couldn't be used. More specifically, you might be curious if there was ever an entire sting that just outright never made it to air for one reason or another. In a Reddit AMA from an anonymous camera operator who claimed to have worked on "TCAP," the operator said that there was only one instance where a "TCAP" sting had to be completely cut — and it's probably not for a reason you would suspect.
The operator said that the only time an entire sting was unusable was the result of the suspect swearing so much and so continuously throughout the encounter that it would've basically just been one long bleep. Rather than attempting to parse out the little bit of actual, salvageable, primetime-television-appropriate language among all the bleeping, it was decided to just nix the entire segment completely. Though the operator wasn't 100% certain of this, they believed that the sting in question was part of the Bowling Green, Kentucky stings.
Fans tell Chris Hansen to have a seat when they meet him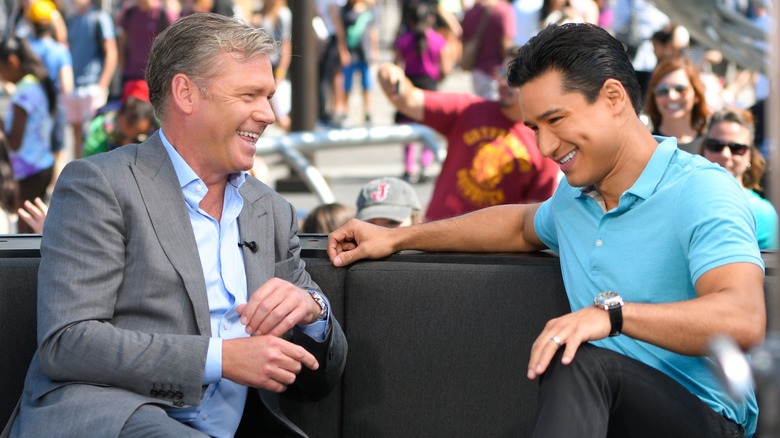 Noel Vasquez/Getty Images
Though it might seem a little odd for a show like "To Catch a Predator" to have spawned a catchphrase, it did just that. Chris Hansen typically told alleged predators to "have a seat" when they first entered the kitchen of the decoy home, and it didn't take long before that phrase came to take on a life of its own. Countless memes showing Hansen's face accompanied by the text "have a seat" have been swirling the internet for years now, and the line has also followed Hansen around in person.
Hansen said in the aforementioned Reddit AMA that when people recognize him on the street, they frequently tell him to "have a seat" as a joke. One Reddit user asked Hansen how often such an interaction happens, and he responded, "Only about 12 times a week. And it never gets tiring." 
Hansen started a podcast that looks back at TCAP cases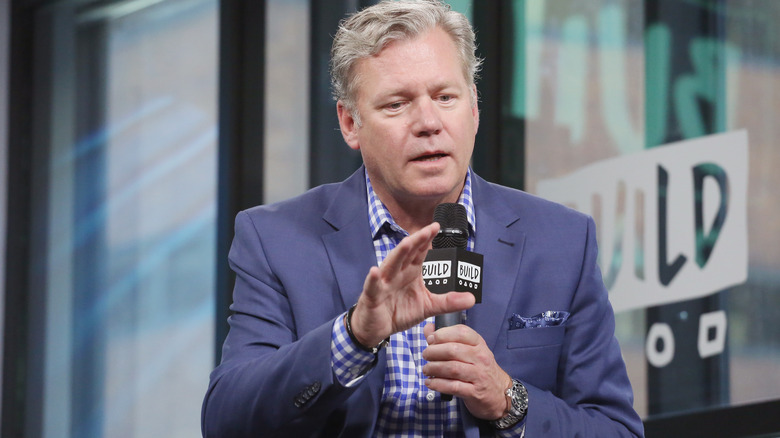 Mireya Acierto/Getty Images
As previously discussed, Chris Hansen barely missed a beat when it came to continuing the type of work he was doing on "To Catch a Predator" even after he left that show. In addition to the aforementioned web series "Hansen vs. Predators" and the syndicated "Crime Watch Daily with Chris Hansen," Hansen has also added another web series and as a podcast into the mix.
On Hansen's YouTube channel, he also has an ongoing series called — fittingly enough — "Take a Seat with Chris Hansen," wherein he essentially does the same thing he's always done, except with a different title. But in 2020, Hansen directly returned to the "TCAP" franchise when he launched the podcast "Predators I've Caught," which looks back on episodes of "TCAP." Not only does the podcast dig a little deeper on the episodes — including sharing details that were too graphic for primetime television — but provides an update on what has happened with the suspect and-slash-or their case since the show aired. There is also a segment at the end where Hansen answers fan questions, which is a great treasure trove of information about the making of "TCAP" that you won't find anywhere else.
Hansen co-founded an entire streaming service for his own and similar shows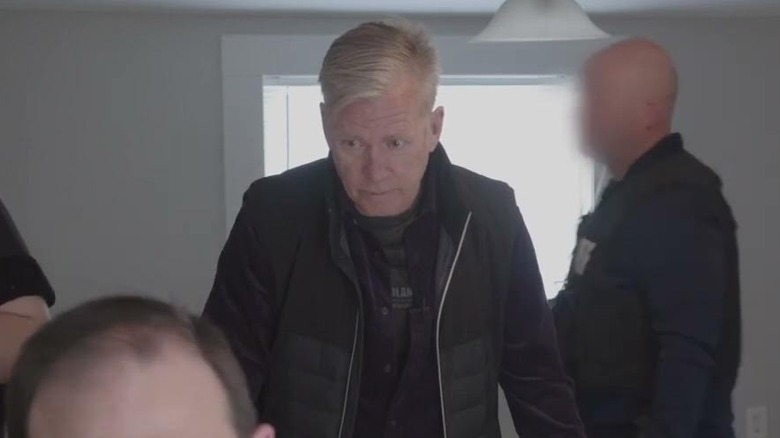 TruBlu
Chris Hansen apparently wasn't content just having a bunch of different post-"To Catch a Predator" shows to continue the work that started with the original "Dateline" segments. In the fall of 2020, Hansen co-founded an entire streaming service called TruBlu that is not only the home for some of his own shows — including yet another new series, "Takedown with Chris Hansen" — but various other types of content.
Calling itself the "Factual Streaming Network," TruBlu focuses on series that involve catching various predators and other types of scam and con artists. In addition, the service also hosts various true crime documentaries, including another Hansen-hosted show called "True Crime Nation with Chris Hansen." The service requires either a monthly or annual fee and as of yet does not offer any sort of free tier. It remains to be seen how successful it will be in the long run, but there's no denying that the public has a major hunger for true crime content as well as Hansen's particular brand of predator hunting. 
If you or anyone you know may be the victim of child abuse and/or sexual abuse, contact one or both of the resources below:
The Childhelp National Child Abuse Hotline at 1-800-4-A-Child (1-800-422-4453) or contact their live chat services.
The VictimConnect Hotline by phone at 1-855-4-VICTIM or by chat for more information or assistance in locating services to help. If you or a loved one are in immediate danger, call 911.