The Supernatural Series That's Blowing Up On Netflix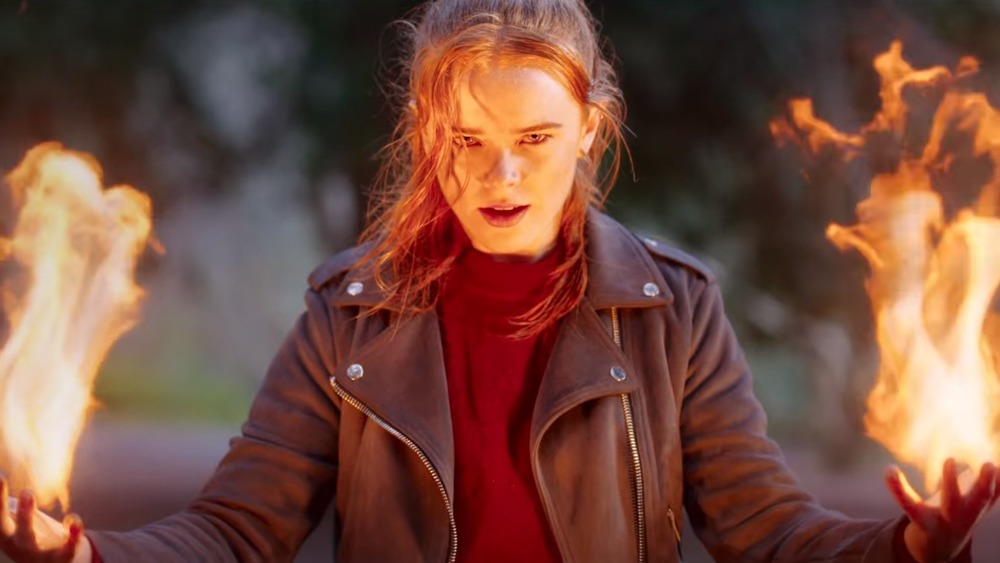 Netflix
There was a time not too long ago when Fate: The Winx Saga wouldn't have made any sense. It's a TV-MA rated adaptation of a cartoon for small children about girls who turn into fairies and fight the forces of evil. It was on Nickelodeon. They made plushies.
But like the man said, "You either die Adam West, or you live long enough to see yourself become Christian Bale." Yes, Winx Club has just hit terminal Riverdale with a gritty new YA adaptation. Fate: The Winx Saga reimagines the animated series in a live-action, one-hour drama format, complete with swears, beer, and — guard your pearls — discussions about butts. A gamble? Maybe, but one that seems to be paying off for Netflix, considering that three days after the show's premiere, it's rocketed to the top of the streaming service's Top 10 Most Watched list.
Fate: The Winx Saga comes by its brooding tone honestly. Its showrunner, Brian Young, is best known as the executive producer of The Vampire Diaries, and all the familiar beats are there: astonishingly symmetrical young people experience romance and adventure against a supernatural backdrop, with underpinnings of destiny throughout. And while it might be a harsh transition for audiences making the leap from Nicktoons to violent, fiery deaths, it'll probably scratch the tough-to-reach itches of anyone still mourning the loss of Chilling Adventures of Sabrina.
Fate: The Winx Saga is Netflix's next big thing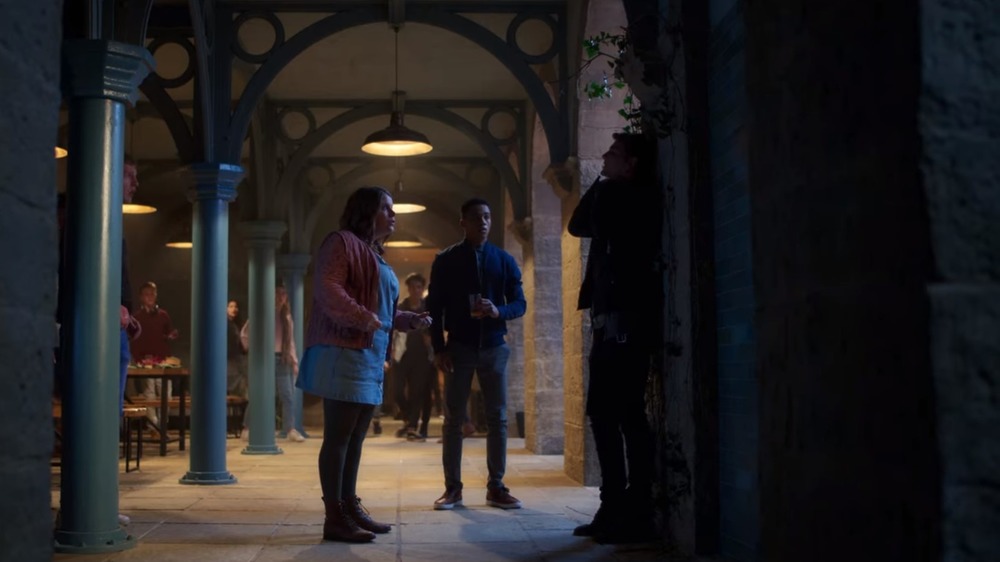 Netflix
Fate: The Winx Saga revolves around Bloom, played by Abigail Cowen of Sabrina and Stranger Things. Bloom is a teenager sent to Alfea, a magical school in another dimension. Much to her surprise, it has recently come to light that she is a fire fairy, and possesses abilities so potent and a backstory so tragic that she really has no choice but to be a YA protagonist.
Bloom soon falls in with a new, enchanted social circle, populated by similarly powerful Alfea students. There's Stella, a light fairy, played by The Fugitives' Hannah van der Westhuysen. Carly and Paulo's Elisha Applebaum plays Musa, a telepathic fairy, while Precious Mustapha portrays Aisha the water fairy. Rounding out the group is Eliot Salt, probably best known for playing Joana on the TV series Normal People, here playing Terra the earth fairy. While the existence of a Captain Planet fairy seems unavoidably implied, that may be a bridge for season two to cross.
The series is one of Netflix's most divisive in recent memory — critics on Rotten Tomatoes have given the first six episodes a 33% approval rating, while a comparatively staggering 83% of viewers voiced positive opinions. With fan reactions that positive, and the show's aforementioned meteoric rise up the streaming service's charts, now might be a good time to get familiar with the students at the Alfea school. It looks like class will be in session for a while.