The Supernatural Series Fans Of Fate: The Winx Saga Should Watch Next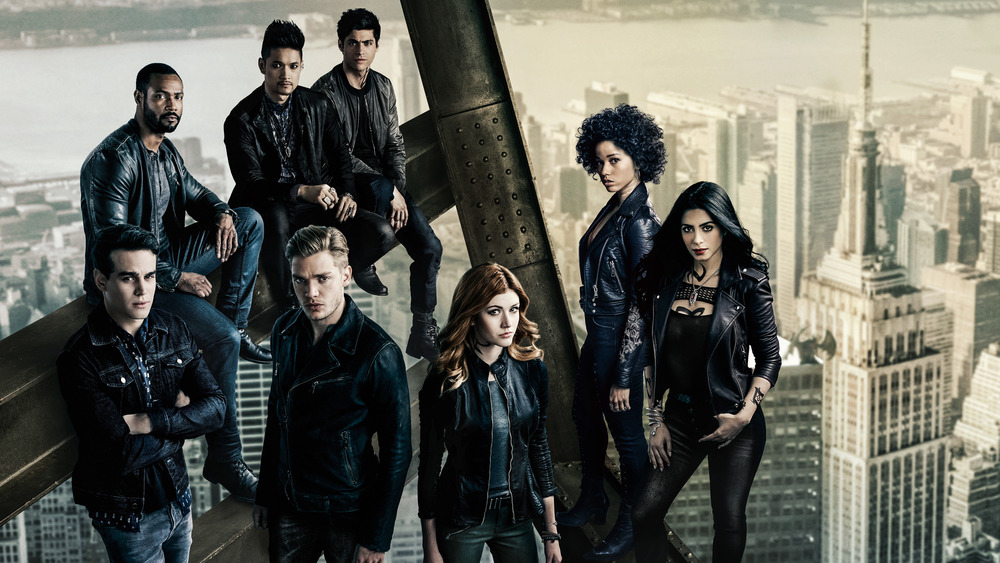 Justin Stephens/Freeform
With just six episodes in Fate: The Winx Saga's first season, Netflix's fairy boarding school drama is a quick watch — maybe a little too quick. Just as Bloom is coming into her own at Alfea (the show's answer to Hogwarts), the season ends with plenty of questions left unanswered to be dealt with in a potential season 2. Luckily, there is another supernatural series just waiting to wow Fate: The Winx Saga fans as they await renewal news: Freeform's critically-acclaimed Shadowhunters, based on The Mortal Instruments book series by Cassandra Clare.
Like Fate: The Winx Saga, Shadowhunters kicks off with its lead character, Clary Fray, discovering she has ties to a mysterious world full of supernatural creatures. But while Bloom is a fairy, Clary is half-angel, a distinction that leads to her becoming a Shadowhunter (basically, people of a human-angel lineage who hunt down demons). Soon, Clary joins a group of talented hunters including the cocky Jace, the dedicated Alec, werewolf cop Luke, weapons expert Isabella, and warlock Magnus. 
The show's premise may sound a bit bizarre, but the cast's chemistry, as well as Shadowhunters' commitment to its urban fantasy setting makes it work. Ultimately, the three-season Freeform drama is very much its own thing, but fans of Fate: The Winx Saga on Reddit seem to agree that the two shows share enough similarities to make Shadowhunters a must-watch for anyone who devoured the fairy drama of Fate season 1.
Fate: The Winx Saga fans will love Shadowhunters' progressive storytelling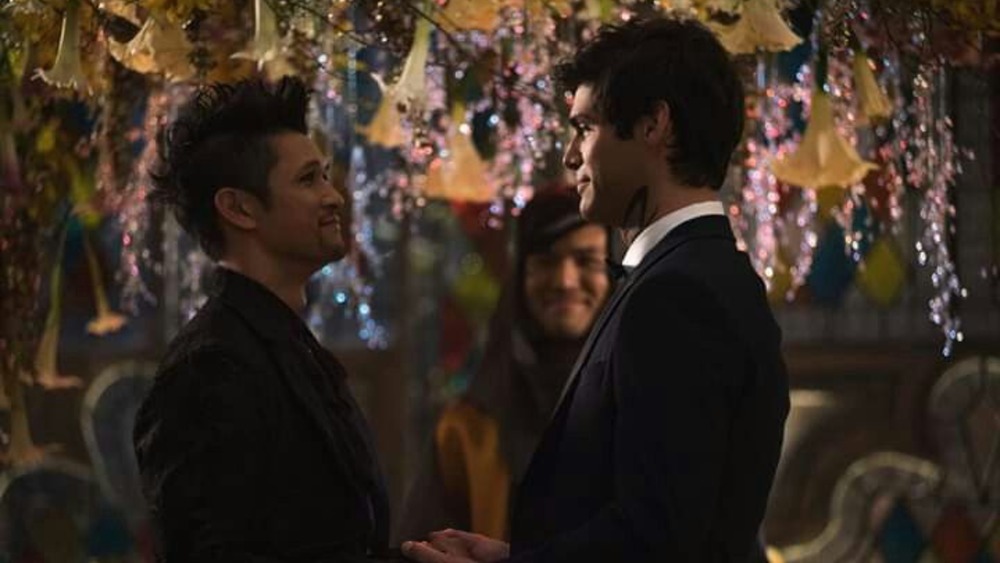 Freeform
In terms of representation, Fate: The Winx Saga is off to a rocky start due to claims that it white-washed two of the characters, Musa and Terra, from the hit Italian animated series Winx Club, on which the live-action show is based. However, even with that controversy, season 1 did deliver LGBTQ+ stories, body diversity, and an inclusive cast (even though there is definite room for improvement in all areas).
Fans who are looking for another supernatural series that embraces progressive storytelling should definitely check out Shadowhunters. Over the course of its three-season run, the series was widely praised for its LGBTQ+ storytelling, in particular. In fact, the genre show took home the award for Outstanding Drama Series at the 2017 GLAAD Awards, where it beat out high profile series like Grey's Anatomy and Orphan Black, as reported by Variety.
In many ways, Shadowhunters helped pave the way for more genre shows to embrace inclusive storytelling as a way to make the fantastical worlds they often exist in feel more grounded. The Freeform series set a high bar in terms of delivering on complex world-building, heartfelt romances, and team dynamics that keep you coming back for more.
If you enjoyed Fate: The Winx Saga, and you haven't seen Shadowhunters, then now is the perfect time to rectify that situation. Ready to dive in? You can stream all three seasons now on Hulu.