The Action-Packed Anime Movie That Just Blew Past Spirited Away's Record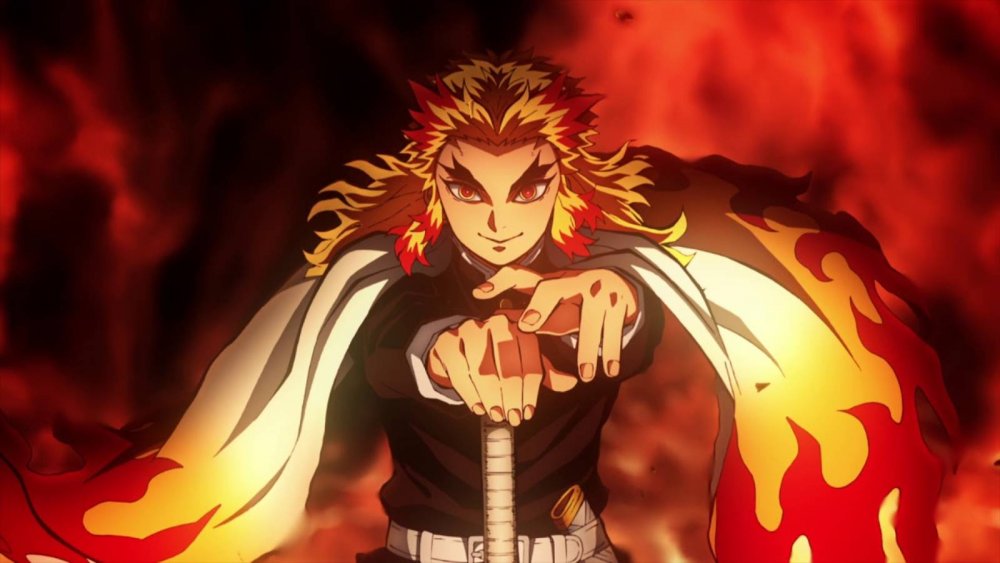 Toho/Aniplex
The COVID-19 pandemic has devastated American movie theaters. Many states still have theaters completely closed, and most of those that are open have to operate at limited capacity depending on state guidelines. The situation has made many movie lovers concerned about the fate of movie theaters and how people will consume media going forward. 
However, it seems as though other countries don't have this problem to the same degree. A low infection rate has allowed countries like Japan to ease restrictions, allowing people to file into movie theaters en masse once again (via The Japan Times). By all accounts, the Japanese people must have been anxious to get back to watching movies in crowds, seeing as how a long-standing box office record was just broken. 
Demon Slayer: Kimetsu no Yaiba the Movie: Mugen Train, a sequel to the 2019 anime series Demon Slayer, was just released in Japanese theaters on October 16, 2020. The film follows Tanjiro Kamada and his companions from the Demon Slayer Corps who must investigate a series of strange disappearances going on inside a train. While the movie has only been out in theaters for not even a month, it's already made quite the name for itself, becoming one of the highest grossing anime films of all time in the country.
The Demon Slayer movie is now the fastest Japanese film to reach 10 billion yen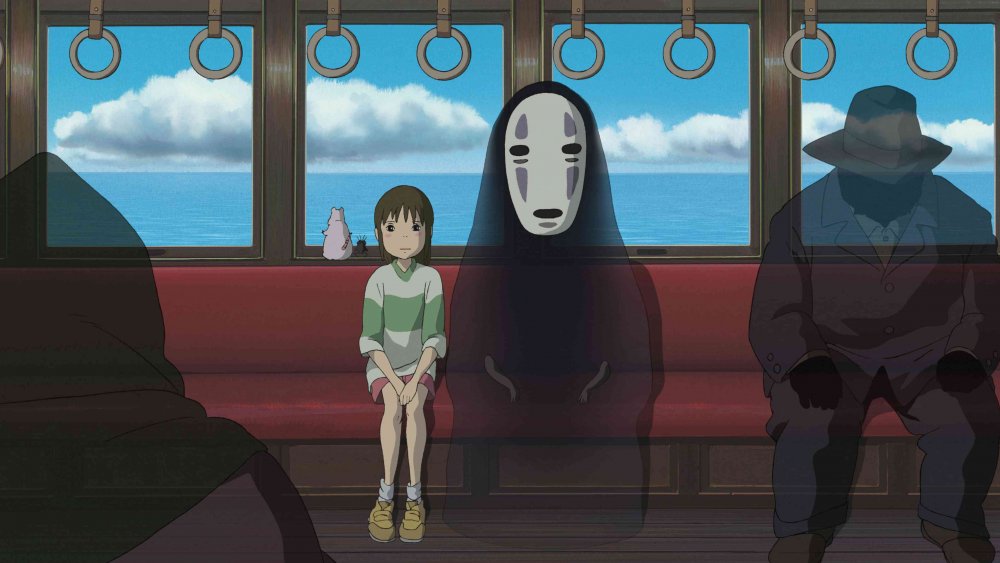 Toho
Upon its release in 2001, Spirited Away from Studio Ghibli became the fastest film in Japanese cinematic history to gross 10 billion yen. It took 25 days to reach that benchmark, and it's retained its box office champion status for nearly two decades now. That record has officially been shattered by Demon Slayer: Kimetsu no Yaiba the Movie: Mugen Train, which managed to clear the 10 billion yen mark in half the amount of time (via Anime News Network).
The anime movie came out in Japan on October 16, and immediately began screening in 38 IMAX theaters on that day. On October 26, the film officially sold 7,983,442 tickets, grossing an excess of 10 billion yen, which comes out to a little over $100 million. That's not the only record the film has to its name, either. Mugen Train had the highest opening weekend in the entire world from October 16 to 18. It sold 3,424,930 tickets to gross over 4.5 billion yen (roughly $43 million US) for its first three days at the box office. Those numbers would be impressive even without the pandemic.
Don't feel too bad for Studio Ghibli. Spirited Away remains the second highest grossing film of all time in Japan. Plus, the studio has six films total in the country's top 10 highest grossing anime. You can watch many of the studio's films on a litany of streaming services, and if you live in Japan, then you can check out Demon Slayer: Kimetsu no Yaiba: The Movie: Mugen Train to contribute to its box office dominance.