Why Monsters, Inc. Fans Should Be Hyped For Monsters At Work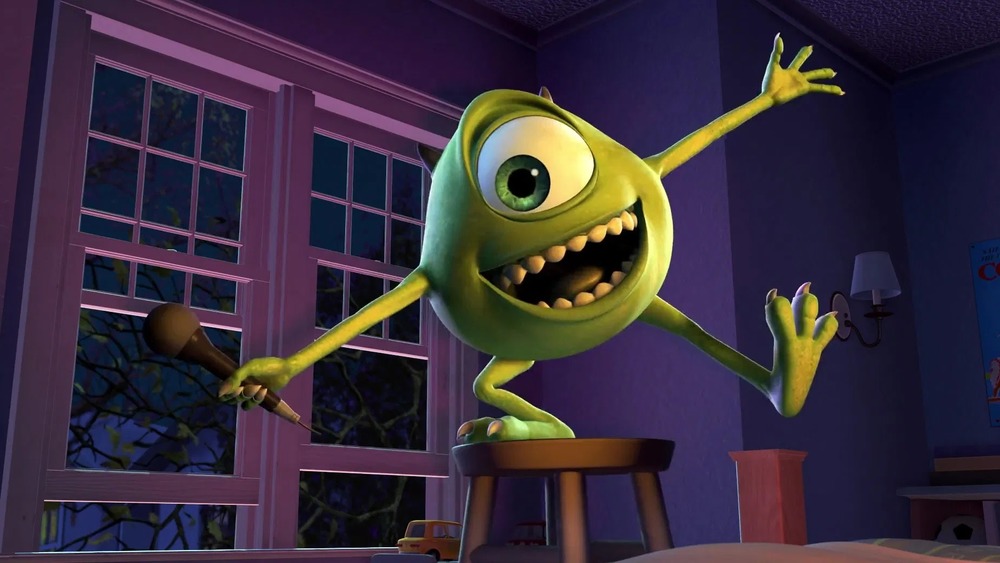 Disney/Pixar
Monsters, Inc. remains one of the very best offerings to come from Pixar, to date. The charming story of two monsters, Sulley (John Goodman) and Mike (Billy Crystal), who find a human child that has crossed over into their world, is both heartwarming and hilarious, in large part due to the dynamic energy between the scarers. 
By the film's end, the duo return Boo (Mary Gibbs) home to her parents while giving their society another energy source in lieu of screaming — laughter. Following this, we got an additional glimpse into this world with the 2013 prequel Monsters University. 
Soon, though, we'll get the chance to see how the monsters have adapted to their new humor-based energy system in the forthcoming Disney+ series, Monsters at Work. The show was announced back in 2019, and while it was originally slated to come out in 2020, that time has gone and went. However, don't go thinking this series has been left in the dust just yet. Thanks to an interview Billy Crystal recently did with Collider, we now have an update on how the show is progressing. While no firm release date has been set yet, some of his comments are enough to get any Monster-heads out there very excited. 
Billy Crystal says Monsters at Work is both 'fantastic looking' and 'hilarious'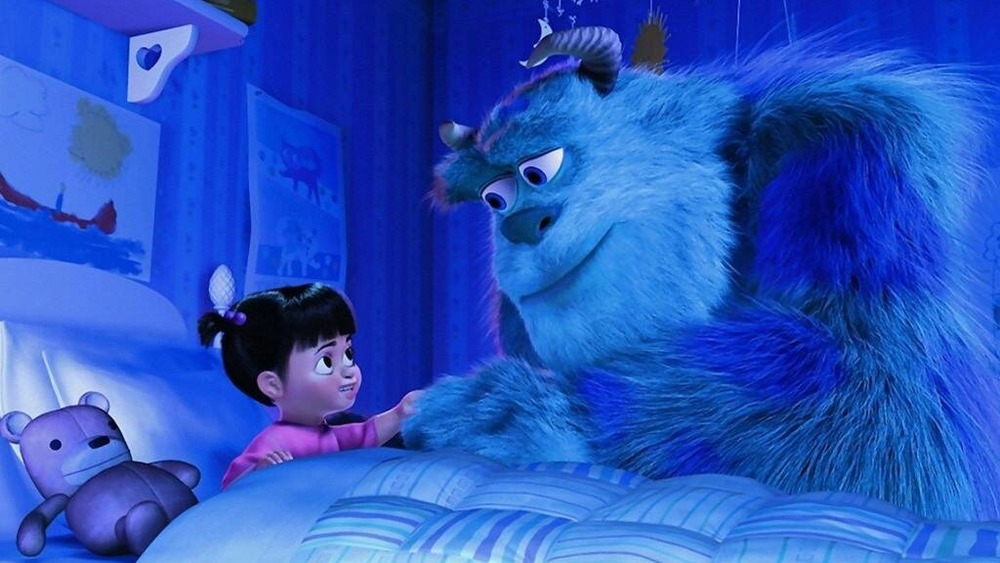 Disney/Pixar
Crystal's comments confirm the series will take place about six months following the events of Monsters, Inc. That means the monsters' jobs of making kids laugh instead of terrifying them should be somewhat in place (likely with some growing pains still to be worked out), and as the actor goes on to say, "We've created all of the new, young, great characters with some great voice actors, and John [Goodman] and I are reprising our parts." It's great to hear that Mike and Sulley will be back again, but it sounds as though the series will primarily focus on a new monster by the name of Tylor Tuskmon (Ben Feldman), an engineer who has dreams of cracking jokes alongside his idols. He'll get some help along the way with his mother, Millie (Aisha Tyler), and best friend, Val Little (Kelly Marie Tran). 
While news on the upcoming series has been slim as of late, Crystal goes on to assure fans that it's in progress, and they're working hard on making it come to reality. As he puts it, "We've been on a break because of the pandemic. But some [recording] I was able to do at home and some I was able to do in a very deserted studio out in Burbank. To be the only one on the lot was a little weird. But yeah, we're progressing." The actor doesn't mention a planned release date, but all good things come with time. At least Pixar fans can take some solace, with Crystal explaining, "It's fantastic looking, it's hilarious, and we're having a lot of fun doing it."
It's hard to believe that Monsters at Work will only be the second long-form TV show based on a Pixar movie (the first being Buzz Lightyear of Star Command). If all goes as well as Crystal says, then it likely won't be the last.