Why Jonah From Superstore Looks So Familiar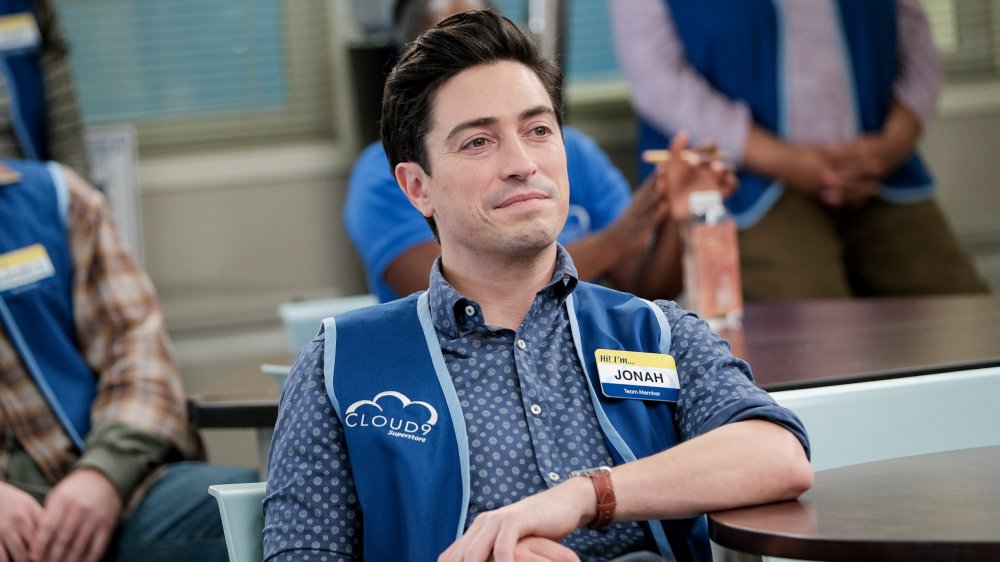 NBC Universal Television
For the past five years or so, NBC's delightful sitcom Superstore has proven itself not just one of the most diverse and relevant series on television, but also one of the funniest. Set within the fictional Cloud 9 big box store in St. Louis, Missouri, the series follows the trials and tribulation of the legion of employees who work there. While Superstore boasts one of the strongest supporting casts on television, it has primarily focused on the characters of single mom Amy (America Ferrara) and the highly educated under-achiever Jonah (Ben Feldman).
Over the course of the show's run, that duo has undoubtedly become the heart of theSuperstore narrative in more ways than one, with their own romantic entanglement providing a welcome amorous edge to one of the more subtly subversive comedies on television. Concurrently, the series has also never shied away from exploring divisive current issues, as evinced by a season 4 plot following an undocumented Cloud 9 employee being detained by ICE agents. Controversial subjects aside, Superstore remains one of the more genuinely heart-rending and incisively funny series on air.
The endearingly offbeat work of Ben Feldman as Jonah on Superstore is a big part of the "good times" vibes the series so effortlessly elicits, with the actor playing perfect not-quite-everyman foil to the often outlandish antics of Superstore's cast. That's sort of become Feldman's M.O. throughout his career, and he's displayed an uncanny ability to simultaneously blend into even the most gifted of ensemble cast and still stand out from the pack. It's quite likely you've seen Feldman do just that in years past and not entirely realized it. 
Here's why Jonah from Superstore looks so familiar.    
Ben Feldman played a hilariously affable attorney on Silicon Valley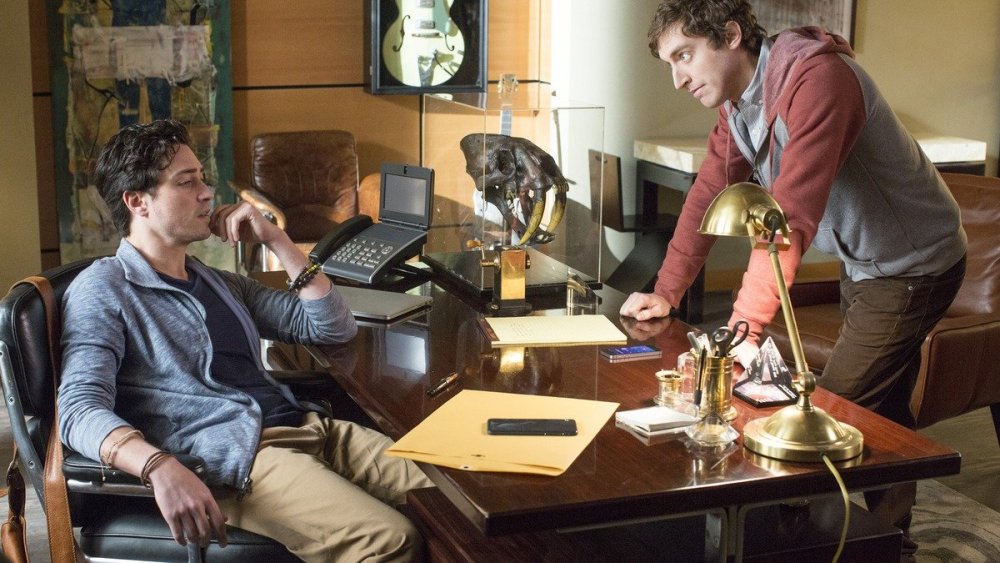 HBO
Fans of HBO's riotous tech-world comedy Silicon Valley will hardly need an introduction to the dexterous, dry witticism Ben Feldman can bring to a story, because he played dry and then some as the infuriatingly (and hilariously) affable super lawyer Ron LaFlamme on the series.
Set in Northern California's tech hotbed, Silicon Valley followed a wildly intelligent, brazenly awkward would-be tech trailblazer named Richard (Thomas Middleditch) as he tried, and repeatedly failed, to bring his genius-level tech to the masses, best his competition, and make a few greenbacks in the process. As one might expect, that scenario frequently saw Richard and his rag-tag Pied Piper team (featuring the likes of Spider-Man: Homecoming's Martin Starr, The Big Sick's Kumail Nanjiani, and The Office's Zach Woods) going toe-to-toe with all manner of tech heads big and small. 
As such, he regularly needed guidance form an attorney well versed in tech law. Feldman's Ron LaFlamme was mostly just the man for the job, with the actor imbuing the character with equal parts arrogance, bro-tinged flamboyance, and fiercely insightful intellect. Feldman appeared in just 13 of Silicon Valley's 53 episodes, but his shamelessly scene-stealing work in the role left the character feeling far more prominent in the narrative, and has Ron LaFlamme continuing to rank as one of the series' most memorable supporting players.  
Ben Feldman broke hearts when he broke down on Mad Men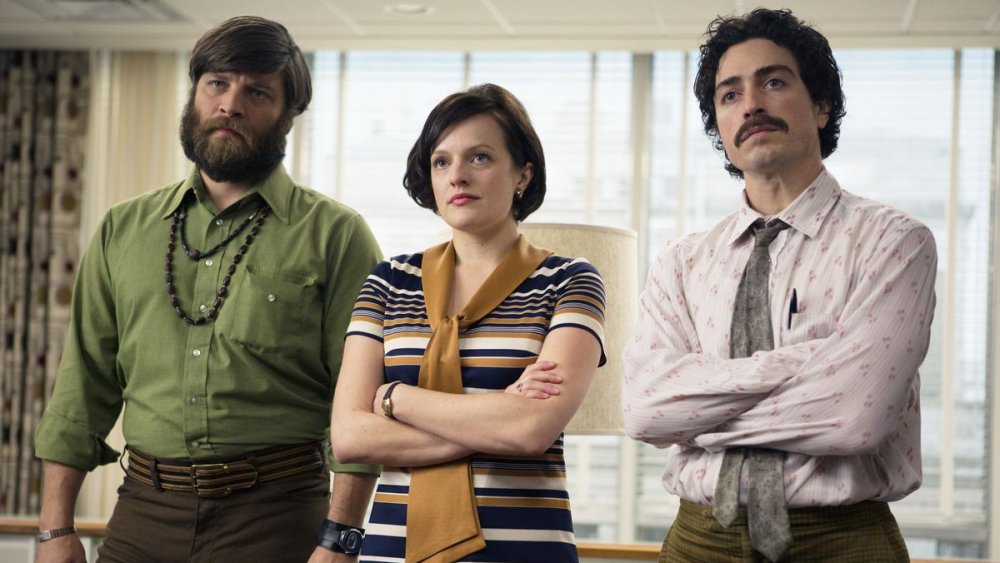 AMC
While Ben Feldman has been a regular player on the small screen in the past couple of decades, he's largely featured in shows most would qualify as "underrated" and/or "overlooked." Between the years of 2012 and 2014, however, that was categorically not the case, with Feldman holding down a prominent role on one of the greatest television series to ever grace the airwaves. 
That series was, of course, AMC's period drama Mad Men, which saw Jon Hamm and Elizabeth Moss delivering the strongest performances of their careers as rising stars on the swinging 1960s Madison Avenue advertisement scene. Ben Feldman joined the esteemed cast of Mad Men during the series' fifth season as the fiery copywriter Michael Ginsberg, the first Jewish man ever employed by Sterling Cooper Draper Pryce. In his time on the series, Feldman proved a fruitful source of comedy, trading memorable barbs (and ideas) in the Sterling Cooper writer's room with Moss' Peggy Olsen and Jay R. Ferguson's Stan Rizzo.
Fans of the series would no doubt remind you that Ginsberg was just as fruitful a source for drama on the series, with his contentious relationship with Hamm's Don Draper leading to one of the most cutting lines in the series' history ("I don't think about you at all"). Still, Ginsberg remained one of Mad Men's most spirited supporting players, which only made his nipple-cutting breakdown and series exit halfway through the show's pitch-perfect final season all the more devastating. 
Ben Feldman played Beth's other guy in Cloverfield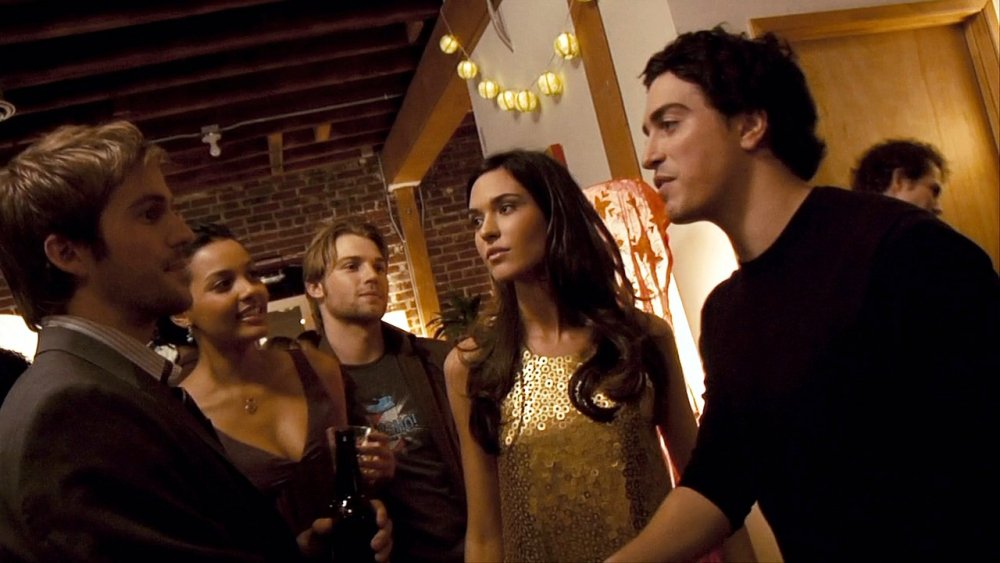 Bad Robot/Paramount Pictures
Whether you realize it or not, Ben Feldman has been working as a professional actor for nearly two decades now, earning his first screen credit for the 2003 TV movie Frozen Impact. While he worked steadily in both film and television throughout the early 2000s, there's little doubt he got a legitimate break in 2008 when he scored a memorable supporting role in a little J.J. Abrams-produced sci-fi thriller by the name of Cloverfield.
Feldman wasn't the only player to call Cloverfield his big break, with the film now seen by many as a touchstone for up-and-coming talent both in front of and behind the camera. If you're struggling to remember where Ben Feldman fit into the Cloverfield narrative, it's probably because he wasn't actually in it for very long. Brief screen time aside, Ben's character Travis still sort of played an integral part in the film's tragic romance between Rob (Michael Stahl-David) and Beth (Odette Anabelle), as he was the seemingly random guy Beth brought to the fateful going-away part that kicks off the movie. As such, he's sort of the device that kicks Rob's heart into action, and leads him on that perilous journey to save her life.