Amazon's Invincible - What We Know So Far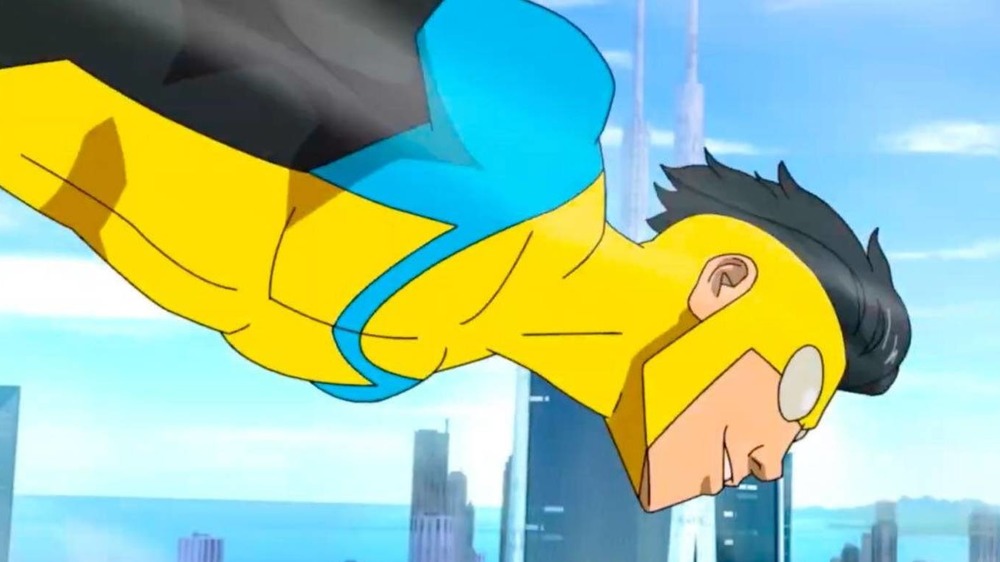 Amazon Studios
Superhero stories are arguably the most popular form of content right now, and with such an immense popularity over the course of the last several decades, things have gotten pretty interesting within the genre. Superheroes have been deconstructed in bloody and brilliant fashions in both the Deadpool movies, as well as The Boys series on Amazon. Even something as mainstream as the Marvel Cinematic Universe is set to take some very interesting turns in the near future, as the franchise dives headfirst into alternate realities with the likes of Doctor Strange in the Multiverse of Madness, and the third Spider-Man movie with Tom Holland in the lead role. 
With such innovation happening, it only makes sense for studios to look for the next big hero to pull from comic book pages and turn into a household name. That seems to be the case for Amazon's upcoming series, Invincible, based on the superhero from Robert Kirkman, Cory Walker, and Ryan Ottley. Kirkman has already seen great success adapting his other comic book work, The Walking Dead, into a television series, so it'll be interesting if he can bring that same magic to Invincible. 
Suffice to say, if you love your superhero stories, then you aren't going to want to miss the latest animated series. Here's everything we know about Amazon's Invincible so far.
What's the release date for Invincible?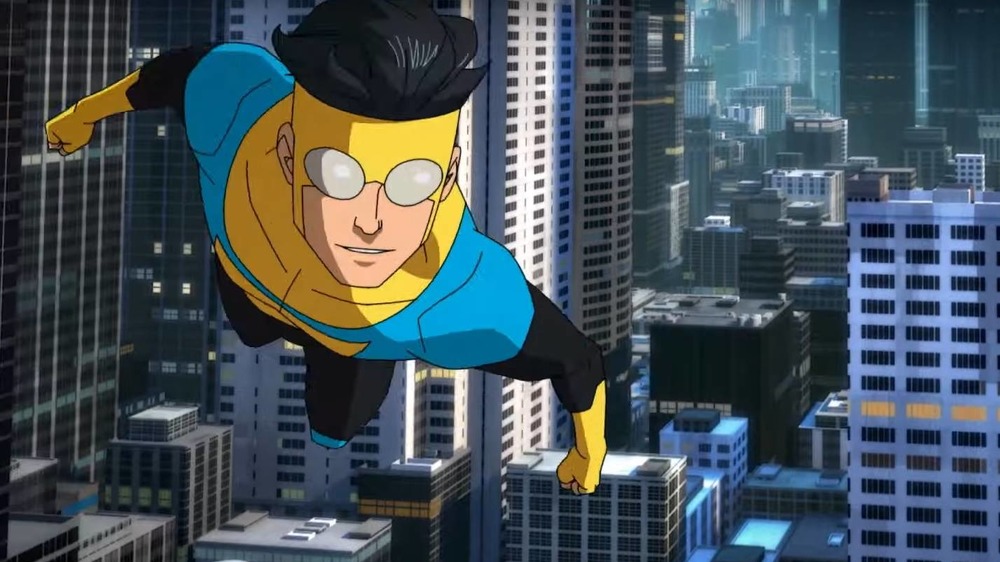 Amazon Studios
We've known an Invincible series has been in the works since back in 2018 with news staying fairly quiet for much of that time. That all changed when show creator Robert Kirkman sat down for an exclusive livestream to discuss the upcoming series, and as it turns out, the teenage superhero is going to make his animated debut a lot sooner than you may have anticipated. 
In addition to sharing a clip of Mark Grayson / Invincible (Steven Yeun) sharing a superpowered game of catch with his father, Nolan Grayson / Omni-Man (J.K. Simmons), Kirkman also revealed the first three episodes of the show will debut on Amazon Prime Video on March 26, 2021 with the remaining five episodes (for eight total) coming out every subsequent Friday.
Unlike other streaming services that debut every episode of a show's season on the same day, Amazon has experimented with alternate schedules in the past, most notably with The Boys season 2, which had the same weekly schedule. Fan reaction was a bit mixed, but Kirkman sounds excited about the opportunity to stretch the show out, saying in the livestream, "When you release the entire season on the same day, the conversation that you have with your friends is always, 'Oh my gosh, have you watched this? It's spectacular.' 'Oh, I'm only on episode 3. Where are you?' 'I'm on episode 2.' And then the conversation stops... When you do it this way, you get to experience it week-to-week... People have time to consume the show."
Invincible may test your patience, but it promises to be worth the wait. 
Who's in the Invincible cast?
Amazon Studios
Invincible absolutely has one of the most stacked casts we've ever seen, bar none. We've already mentioned how Steven Yeun and J.K. Simmons will lead the series, and they'll be joined by Sandra Oh, who's voicing the final member of the Grayson family, Debbie. Fans of the comic books should be ecstatic to hear how Invincible's most famous adversary, Battle Beast, will come to the series, voiced by Michael Dorn. 
You're in for a great time if you're a fan of The Walking Dead, as well. It appears as though Kirkman has brought over a ton of alumni from the horror show into this cast, in addition to Yeun, including Lauren Cohan, Sonequa Martin-Green, Lennie James, and Michael Cudlitz. It's almost like this show was destined to make viewers go, "Hey, I recognize that voice," with the likes of Seth Rogen, Mahershala Ali, Jon Hamm, Mark Hamill, Walton Goggins, Mae Whitman, Djimon Hounsou, Clancy Brown, and Gillian Jacobs also joining in on the fun. There's a lot more A-list talent behind-the-scenes, so you'll just need to watch the series to see who else pops up. 
What's the plot of Invincible?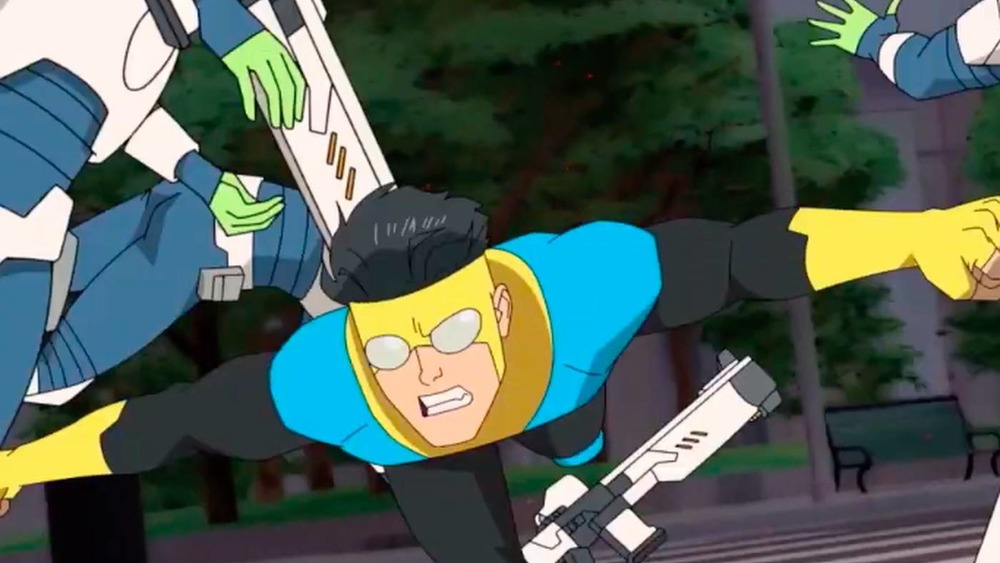 Amazon Studios
There's not a whole lot to go off of in terms of plot, with the synopsis we have for the series so far. On first read, it sounds pretty straightforward, as we'll follow Mark Grayson struggle under the weight of his father, Nolan, actually being Omni-Man, the strongest superhero on Earth. However, after Mark turns 17, he soon starts to notice he's developing his own unique set of powers, forcing him to follow in his dad's footsteps and become his own superhero, Invincible.
However, fans of the comics know that this seemingly simple premise leads to some insane (and dark) twists, as the story develops. No spoilers here.   
The first Invincible comic book came out back in 2003, and he's been part of some pretty epic adventures over the years, from the Flaxan invasion of Earth resulting in the Viltrumite War, to joining various superhero squadrons. There are numerous directions the series could take in the years to come, provided it's picked up for additional seasons from Amazon. With enough people tuning in on March 26, it could very well become the next flagship series on the streaming platform.