Robert Kirkman Just Dropped Huge News About Battle Beast In Invincible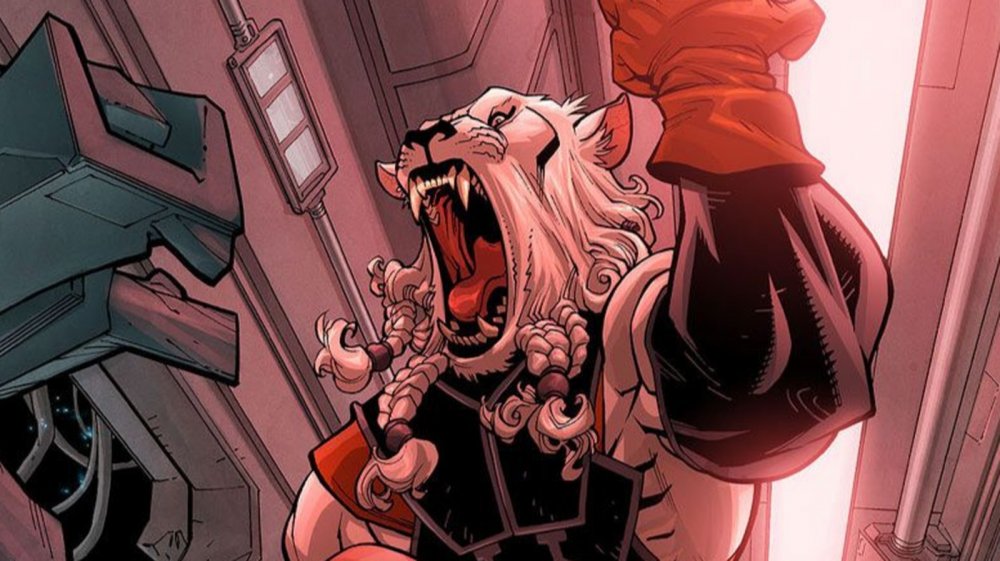 Ryan Ottley/Image Comics
Robert Kirkman is a huge name in pop culture, most notably as the co-creator of The Walking Dead comics and as a contributor to its television series (which has since spun off into several series with more projects on the way). With his original killer-space-spore-induced zombie apocalypse drama coming to a close with its 11th season, the famed writer isn't merely resting on his laurels. Instead, Kirkman's working on yet another adaptation of his written work for the small screen. This time, he's taking a swing at the often imperfect superhero genre for Amazon Prime Video, bringing his Image Comics Universe creation — the teenage hero Invincible – to streaming in his very own adult animated serial.
In June 2018, Amazon announced that the Invincible TV series was underway with Simon Racioppa attached to showrun with Kirkman, Catherine Winder, and David Alpert joining him as executive producers (via Deadline). The creative crew has an incredible voice cast to work with: Steven Yeun is in the title role, several of his Walking Dead co-stars lend their voices to the series, and the show also touts Mark Hamill as Art Rosenbaum, Zazie Beetz as Amber Bennett, and Seth Rogen as Allen the Alien, among others.
All of the pieces are there to tell an authentic Invincible story — however, one of Invincible's biggest adversaries, his would-be killer Battle Beast, was absent in earlier announcements. Now, at long last, Kirkman has pulled back the curtain on Battle Beast's status within the upcoming show.
Michael Dorn will provide the voice of Battle Beast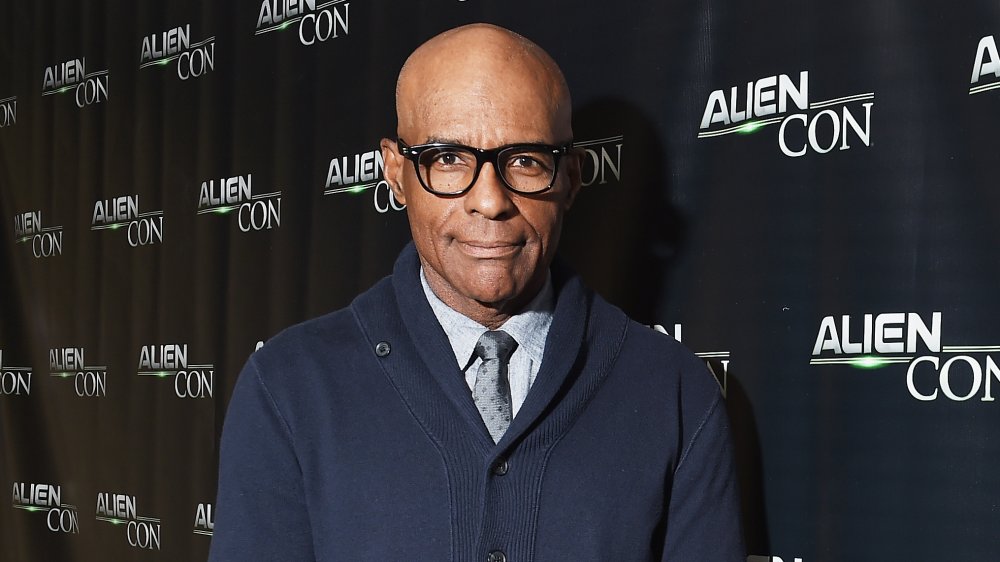 Michael Loccisano/Getty Images
As a part of New York Comic Con 2020, Kirkman took part in a brief digital Metaverse panel to discuss Invincible and everything fans can expect from the upcoming series. During the interview, host Hector Navarro popped the question to Kirkman about Battle Beast appearing at some point, to which the comic book writer supplied an excitable answer. Hesitant to reveal too much, Kirkman finally confessed that "he's 100 percent in the show." 
In another bombshell of an announcement, he then confirmed that Stark Trek: The Next Generation alum Michael Dorn supplies Battle Beast's voice.
Kirkman went on to praise Dorn's performance as the "Scourge of Twin Galaxies," referring to it as "everything I've ever wanted" and admitting that it moved him to tears. "I was in the recording booth and I was almost crying," said Kirkman, noting that the vocal work Dorn supplied fit perfectly with his vision for the hulking Leonine alien.
With an endorsement like that, from the creator of the character himself, it's difficult to believe that Invincible comic readers and future binge-watchers will, in any way, be disappointed in Michael Dorn's iteration of the feared Battle Beast.
As of this writing, Invisible doesn't have a specific release date attached. However, its first, eight-episode season is prepared to drop on Amazon Prime Video sometime in 2021.