Invincible: Amazon Orders Animated Series From Walking Dead Creator Robert Kirkman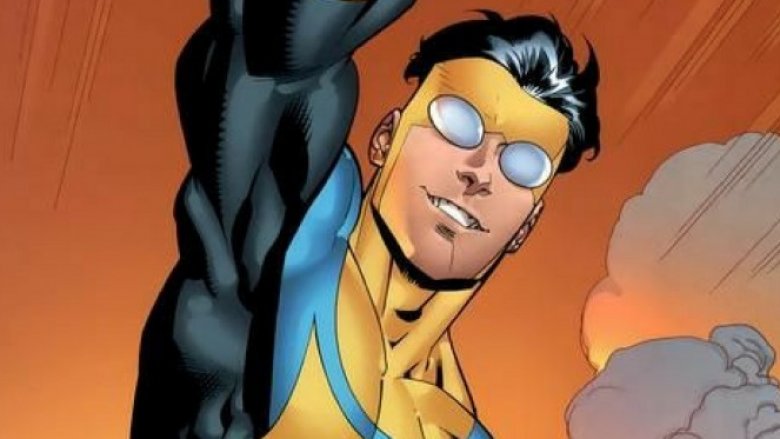 Image Comics
Hey, TV-lovers out there: prepare yourselves for the arrival of another of Robert Kirkman's brainchildren.
Amazon Studios has greenlit the hour-long animated series Invincible, based on the comic book series of the same name written by The Walking Dead creator Robert Kirkman, co-created by Cory Walker, and illustrated by artist Ryan Ottley. 
Variety confirms that the company picked up the project in a straight-to-series order, and that the order accounts for eight episodes in total. Teen Titans television series writer Simon Racioppa will serve as the showrunner of Invincible.
"I couldn't be more proud of the series Cory Walker, Ryan Ottley, and I did together for over 15 years," Kirkman said in a statement. "To know our characters will live on in multiple iterations in other media is almost too exciting to bear! What Amazon is allowing us to do in animated form is nothing short of ground-breaking, and I can't wait for our rabid fan base to experience it!" 
Billed as an "adult animated" series, Invincible centers around Mark Grayson, who comes across as a typical teen in every regard apart from the fact that his father, Nolan Grayson, is an actual superhero. And not just any superhero, might we add. Grayson's father is Omni-Man, the most powerful vigilante on the planet. 
In the comics, Nolan reveals to a seven-year-old Mark his true origins and intentions: he's a member of the peaceful alien race known as the Viltrumites and he touched down on Earth to assist mankind in finding balance and harmony. Oh, and yeah, Mark will develop superhuman abilities like him one day. 
Mark later discovers that his father was completely right, as his powers manifest just after he turns 17. The series will see Mark training under his father's tutelage to become a superhero in his own right. 
Amazon Studios' head of scripted genre programming Sharon Yguado expressed supreme confidence in Kirkman's vision, stating that there's no doubt Invincible will be a huge success that stands apart from other scripted superhero series.
"Robert has an uncanny talent to predict the zeitgeist, and we are incredibly excited to see him break boundaries in an animated one-hour format," she said. "In a world saturated with superhero fare, we trust Robert to subvert expectations while encapsulating a story filled with heart and adrenaline. We love his ambitious plan for the show and believe it will look like nothing else on television."
Invincible making the jump from the page to the screen comes just a few months after the comic series ended its 15-year run in February of 2018 and over a year after it was reported that Seth Rogen and Evan Goldberg were lined up to write, direct, and produce an Invincible movie for Universal Pictures. There's been no word on whether that project has been shelved, but some may assume Rogen and Goldberg's Invincible is on the back-burner for right now because Amazon is moving forward with its own adaptation of the property. However, Kirkman's remark that Invincible "will live on in multiple iterations in other media" seems to suggest the film is still alive and kicking.
Amazon Studios hasn't yet announced a release date for Invincible, but when it does premiere, everyone with access to Amazon Prime Video can tune in; the series is set to debut globally in over 200 countries and territories.