The Underrated Russell Crowe Thriller That's Killing It On Netflix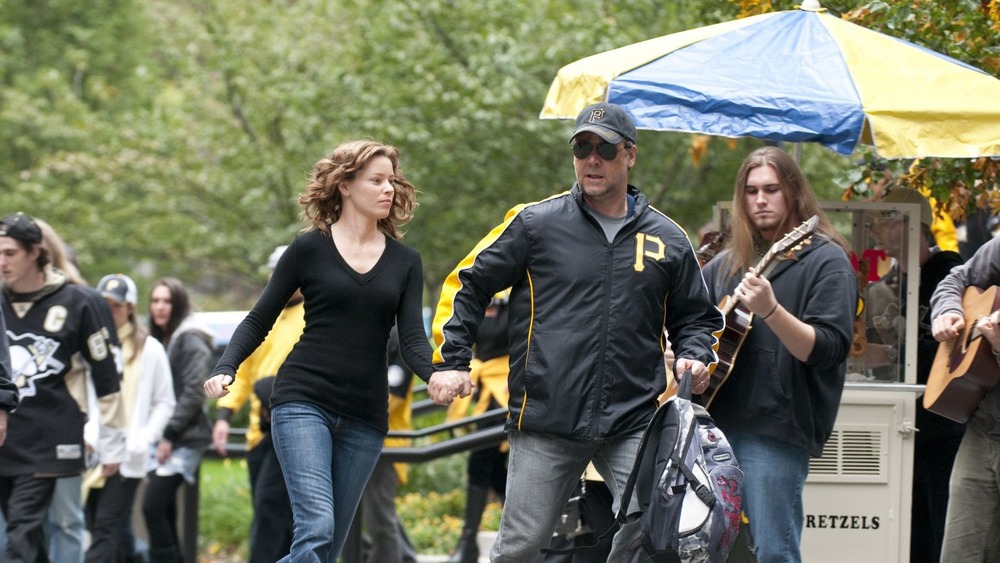 Lionsgate
Russell Crowe has made a ton of movies throughout his career, but you probably forgot about this underrated 2010 thriller.
Throughout his career, the Australian born actor has starred in huge hits like Gladiator (which netted Crowe an Academy Award for Best Actor), A Beautiful Mind, L.A. Confidential, Master and Commander: The Far Side of the World, Les Misérables, and more. In fact, Crowe has starred in so many films that sometimes, his smaller releases end up basically flying under the radar. However, one of his best action thrillers is currently available on one of the biggest streaming services.
If you want to go through all of Crowe's work, you won't want to miss The Next Three Days, which was directed by Paul Haggis (Crash, Million Dollar Baby) and boasts a twisting, turning plot and an all-star cast. Russell Crowe's resume is full of huge hits, but you shouldn't overlook this underrated thriller that's making waves on Netflix right now.
The Next Three Days is a solid thriller with an incredible cast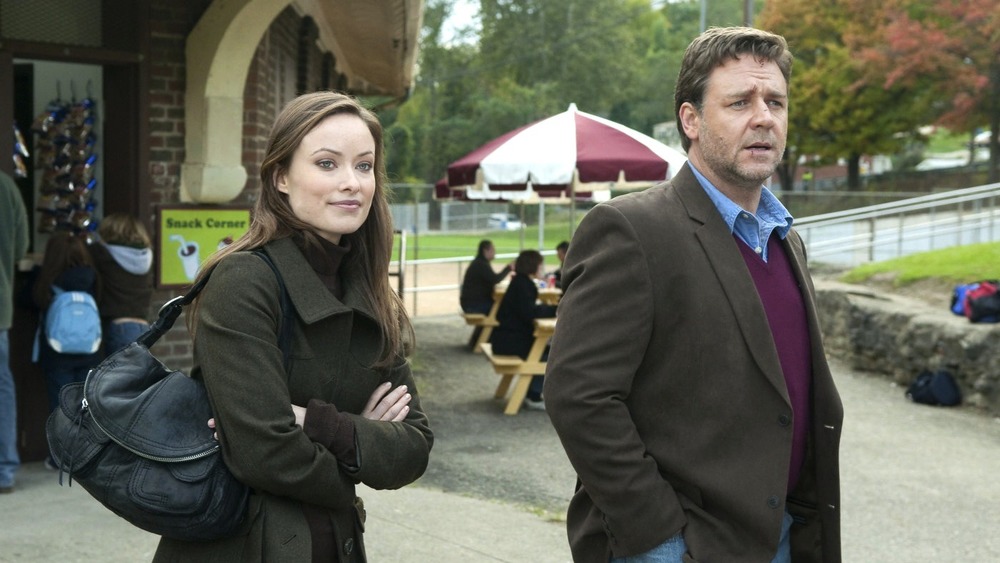 Lionsgate
Released in 2010, The Next Three Days opens on Lara Brennan (Elizabeth Banks), who finds herself wrongfully accused and convicted of murdering her boss, leaving her husband John (Crowe) and young son bereft. After Lara, desperate and trapped in prison for a crime she didn't commit, tries to kill herself, John focuses his energy on a single obsession: breaking her out of prison and getting her and their son to Venezuela to evade the law.
Alongside Crowe and Banks, The Next Three Days features some pretty huge actors in its ensemble cast, including actor-director Olivia Wilde, prestige actor turned action star Liam Neeson, Brian Dennehy (Succession), Lennie James (The Walking Dead), and Ty Simpkins (Jurassic World), among others. Though critics described the film's plot and pace as "uneven," they also praised the acting across the board — singling out Banks and Crowe — proving that this talented cast can sell any premise with ease.
The Next Three Days came from a personal place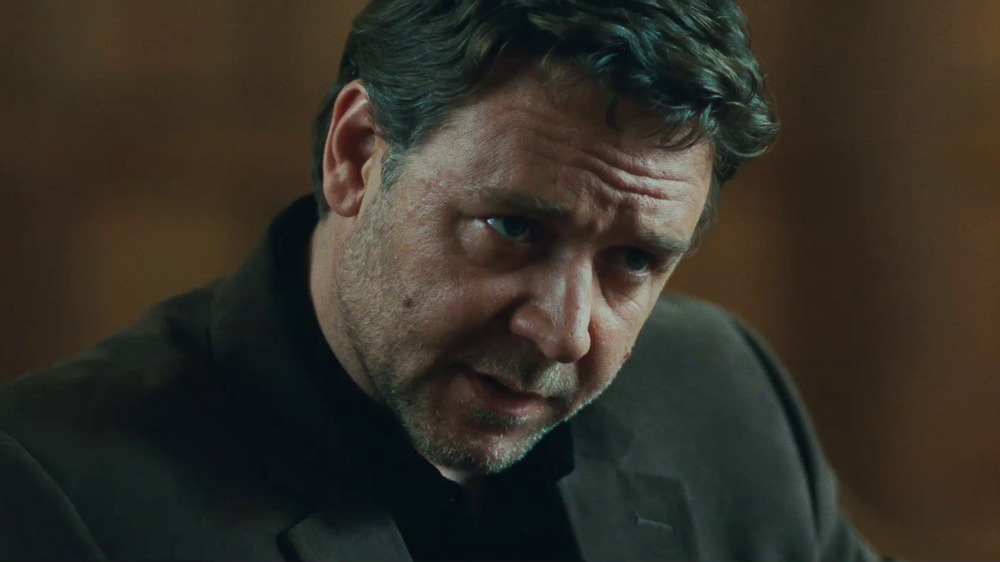 Lionsgate
Ultimately, The Next Three Days was a highly personal project for Harris, who says that he based John Brennan on himself — obviously, Haggis has never broken his spouse out of prison, but this film describes how he would pull off this job if he had to. As he told Script Magazine, "I just sat down and said, 'If I had to break the woman I love out of prison, how would I do it?' I'd go on the Internet, that's the first thing I do. I'd Google 'How to break out of prison' [...] and found these fascinating things, and I just used them. I figured that's what he would do."
"I also knew I would fail spectacularly, at least at first," Haggis continued. "But then I would continue. And I'd get the sh** beat out of me, and I would trust the wrong people, and I would do the wrong things. I'd start to feel really good about myself, that I'd figured the whole thing out, and then something would go wrong. I would just keep going until I either was caught or we got out or something happened. That's what he does."
The Next Three Days is available to stream on Netflix now.