Succession Season 3 - What We Know So Far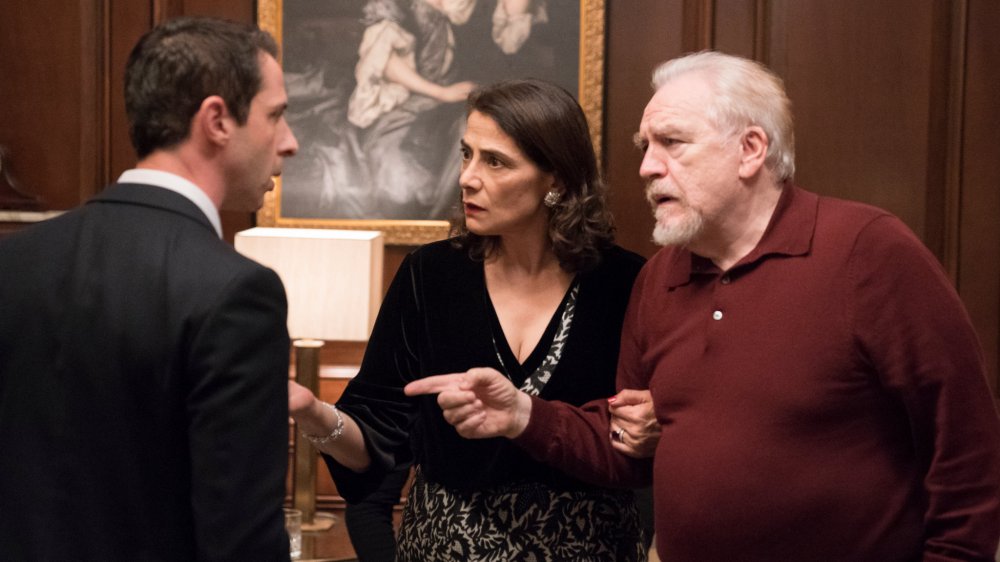 HBO
Ever since Succession joined the HBO family of original shows in the summer of 2018, audiences have flocked to this dark, sharply funny show centered around a wealthy family's machinations to stay at the top. After its debut season snagged a writing Emmy in 2019 — a particularly notable surprise, considering Succession's first season directly competed with the final season of HBO darling Game of Thrones — its audience grew even more for its explosive, engrossing second season, and it's easy to understand why.
Succession centers on the uber-rich Roy family (which, creator Jesse Armtrong notes, isn't not based on the Murdoch media clan), who control Waystar Royco, a giant global media empire. As the series opens, patriarch Logan Roy (celebrated actor Brian Cox), in an homage to Shakespeare's King Lear, seems as if he's finally ready to hand Waystar Royco's reins to one of his power-hungry and conniving children. However, as Kendall (Jeremy Strong), Siobhan, or "Shiv," (Sarah Snook), Roman (Kieran Culkin), and Connor (Alan Ruck) ready themselves to compete for their father's job, Logan makes the most shocking announcement: he's staying on as CEO.
As Logan's health and mental capabilities enter shaky ground throughout both seasons, his children — and their spouses, including Matthew Macfayden's hilariously inept Tom Wambsgans — vy for his seat, which gives Succession the perfect mix of hilarious moments and somber emotional beats. On the heels of Succession's success at the 2020 Emmy Awards, where it took home its first statue for Outstanding Drama Series, fans are wondering when they can see a third season... and hopefully, it will arrive on HBO sooner rather than later. Here's everything we know so far about the upcoming third season of Succession.
When will Succession return for season 3?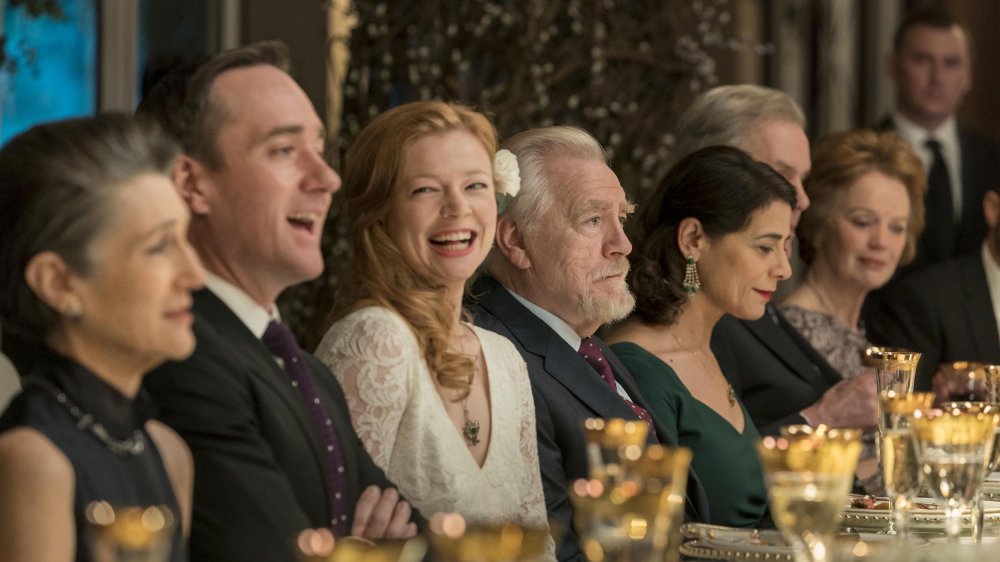 HBO
The good news for Succession fans is that even before the series won a whopping seven Emmys in late 2020, it was renewed for a third season just two episodes into its sophomore season. However, there's a catch; unfortunately, Succession didn't start filming its third season before the COVID-19 crisis shut down most film and television sets, so its third season, while written, is unfinished.
However, in August of 2020, showrunner Jesse Armstrong delivered some good news to Variety. As Armstrong told the outlet, the show was, at the time, "trying to think about starting shooting in New York before Christmas [...] Who knows if that'll come about, but that's the plan at the moment." Cox echoed Armstrong just one month later, telling the Express that season three was "ready to go." There's no official word just yet if Succession has resumed filming, but it's exciting to know that the cast and crew are eying their return to set.
Who will appear in Succession season 3?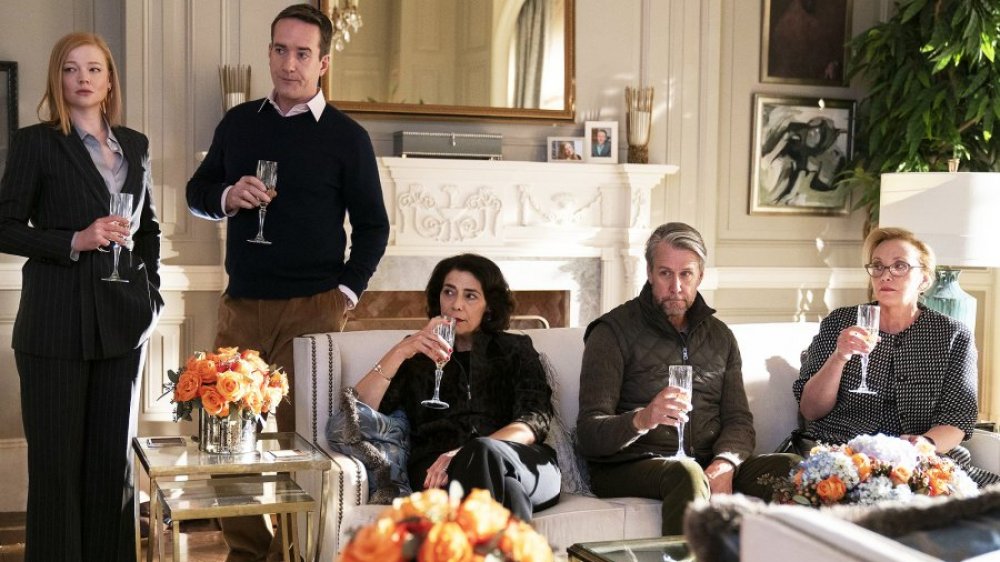 HBO
Because Succession's third season was already greenlit and written by the time COVID-19 shuttered its set, audiences already know that its acclaimed cast will return once again. This time, however, pretty much all of Succession's leading players will arrive on set as newly minted Emmy nominees thanks to their work in the series, and one of them even took home the top prize in his category.
On September 20, 2020, Succession won seven Emmy Awards, and beyond Outstanding Drama, it picked up statues for editing, casting, guest actress for Cherry Jones, directing, and writing. On top of that, Jeremy Strong, who plays the beleaguered Kendall Roy, won his first Emmy after beating out a crowded category — which included his on-screen father Brian Cox — to win Outstanding Actor in a Drama Series.
Meanwhile, his on-screen siblings Kieran Culkin and Sarah Snook, along with supporting players Matthew Macfayden and Nicholas Braun, earned nominations for their performances. Succession's cast is excellent from the leading players to its guest roles, and there's no doubt that this outstanding cast will wow audiences with their performances in the show's third season.
Is there a trailer for Succession season 3?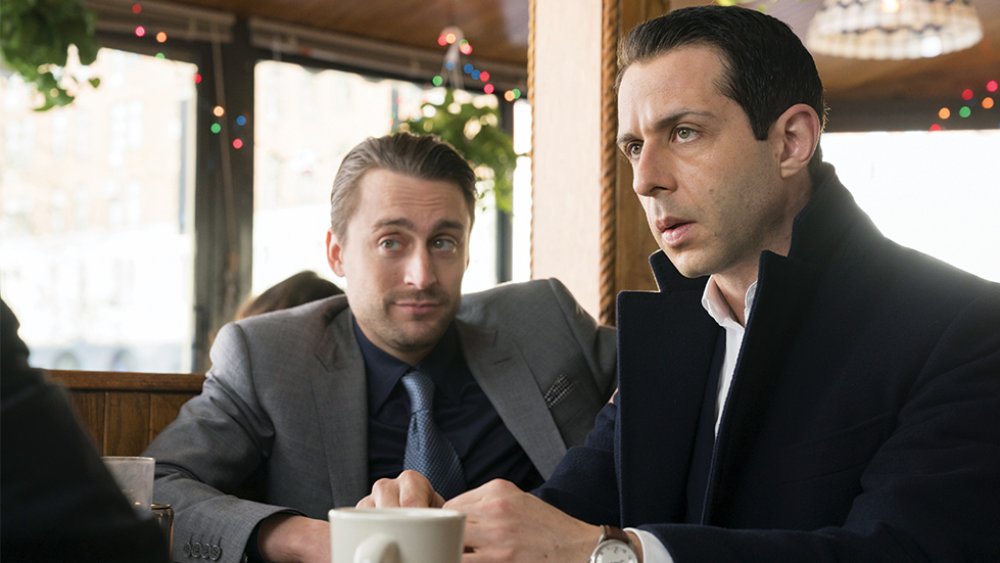 HBO
Sadly, because Succession hasn't resumed filming as of this writing, there's no new footage for a trailer or even a teaser for the newest season of this buzzy, beloved show. Hopefully, the cast and crew will be able to safely return to the Roy family's insanely opulent world sometime soon, but until they do, a new trailer doesn't seem particularly likely.
However, based on when Succession's previous trailers dropped — and when those seasons started filming — it might be possible to craft a very tentative timeline. Succession's first season started production in October 2017 in New York City (before moving to New Mexico), and the first official teaser and trailer popped up on YouTube in March and April of 2018, respectively. For its second season, production resumed in the spring of 2019 with a detour to Croatia for the finale, and the second season trailer arrived in July of 2019. If Succession does start filming around Christmas, like Armstrong hopes, we could see a trailer by the spring of 2021.
What could happen in Succession season 3?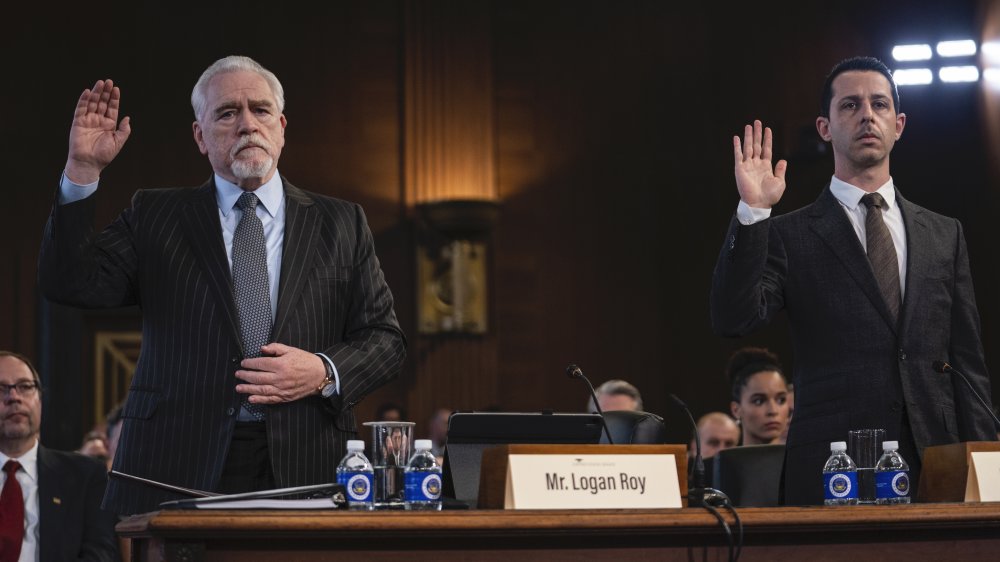 HBO
The first two seasons of Succession are a non-stop thrill ride of backstabbing, betrayal, manipulation, and family drama — and based on the ending of season two, it shows no signs of slowing down. On the heels of a fraught family yacht trip where Logan tries to decide which member of the Roy clan will take the fall for a scandal related to their cruise line, Kendall, desperate for his father's attention, throws his hat into the ring to run Waystar Royco once again. After Logan tells his son that he's not a "killer" and will have to take the blame, Kendall finally turns on his father, revealing to the press that Logan knew everything about Waystar Royco's misconduct and looked the other way.
With Kendall and Logan officially at war, it remains to be seen whether Shiv, Roman, and Connor will back their brother or join their father to win his approval. In the end, no matter what happens to the Roy family in their third season, fans know it'll be a dark, hilarious, and ultimately delightful ride.
The first two seasons of Succession are streaming on HBO Max now.