The Thrilling Heist Movie That's Killing It On Netflix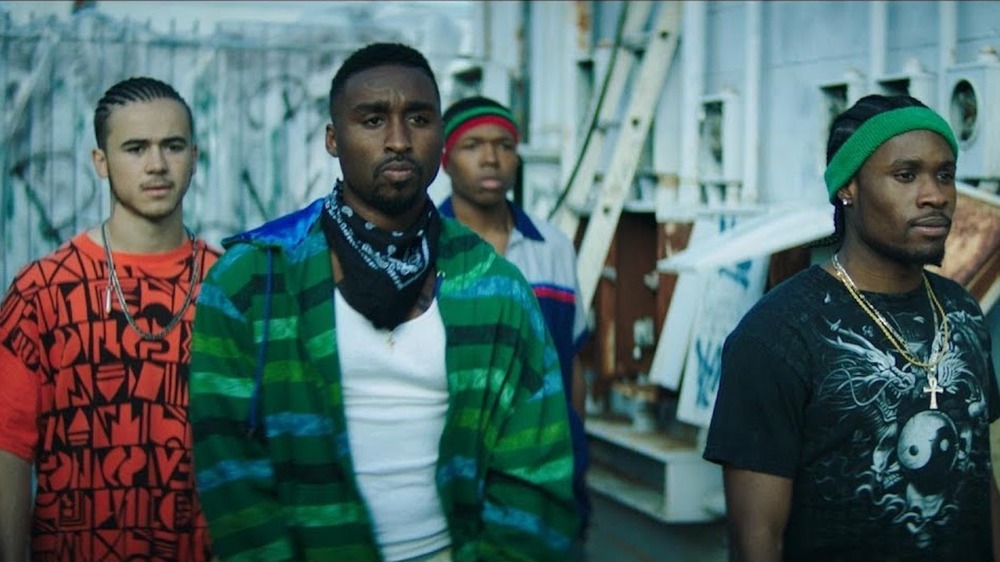 Well Go USA Entertainment
For the millions of subscribers who continue to call Netflix their go-to streaming platform, viewing options are seemingly infinite. But after roughly a year in relative isolation and virtually no new movies hitting theaters, it's safe to assume even the most open-minded of Netflixers are having trouble filling their queue. Likewise, with hot properties like The Office, Star Wars, and the Marvel Cinematic Universe making their way to other platforms, some of the more tried-and-true repeat-streaming options might seem to be running thin. 
That's not to say the streaming titan is starting to come up short on product — nothing could be further from the truth. And with Netflix set to drop more original content than ever before in 2021, fresh viewing options will be hitting the platform with staggering regularity moving forward. And the streamer is, of course, continuing to update its platform with the usual slate of new and classic films and hot television titles too, so there's always going to be something worth watching in their catalogue.
Still, with so much content in play, it's easy for even high-profile options to get lost in the Netflix shuffle. As such, it can be difficult to sort through all the offerings the streamer puts at your fingertips from one month to the next. Luckily, Netflix's Top 10 ranking system continues to be a fruitful source for highlighting quality properties from every genre under the sun, and those little-seen gems that might've slipped past even the savviest of streamers.
Just FYI — if you're on the hunt for something high-profile yet still off the beaten path, you'll want to add the current number 3 in Netflix's Top 10 to your queue ASAP. It's called Cut Throat City, and it's a criminally under-seen heist flick with some serious cinematic flavor.
Cut Throat City is a solid heist flick directed by Wu Tang Clan mastermind RZA
Don't worry if Cut Throat City wasn't on your radar — the film was originally slated for a summer 2020 theatrical run. While we all remember how last year went at the movies, Cut Throat City was one of the few films to actually see a theatrical release in 2020, hitting cineplexes in the dog days of late August. As with most 2020 releases though, Cut Throat City didn't exactly set the box-office ablaze, netting a paltry $864,928 in a brief run.
That's a genuine shame, as Cut Throat City is a stylized, thrill-a-minute crime flick worth seeking out. Set in the wake of Hurricane Katrina, the film follows a brash crew of New Orleans youths who find themselves on the outside of the system looking in, bent on digging themselves out of the mess by knocking over a casino — an act that promptly finds them running afoul of local toughs.
While most critics agree that Cut Throat City doesn't exactly change the game for the heist genre, it currently boasts a respectably Fresh critical rating on Rotten Tomatoes, with the consensus being that the third feature from Wu-Tang Clan mastermind RZA (2012's The Man With the Iron Fists and 2015's Love Beats Rhymes are also well worth a look) has more than enough style and energy to keep viewers engaged throughout its 123-minute runtime. And most offer high praise to the film's stalwart cast, with Ethan Hawke, Wesley Snipes, and Terrance Howard delivering scene-stealing supporting turns, while Shameik Moore anchors the film with a gritty, grounded performance.
For those who dig stylish, pulp-tinged heist flicks with substance to burn, this one is more than queue-worthy.