Uncharted Fans Just Got The Worst News About The New Movie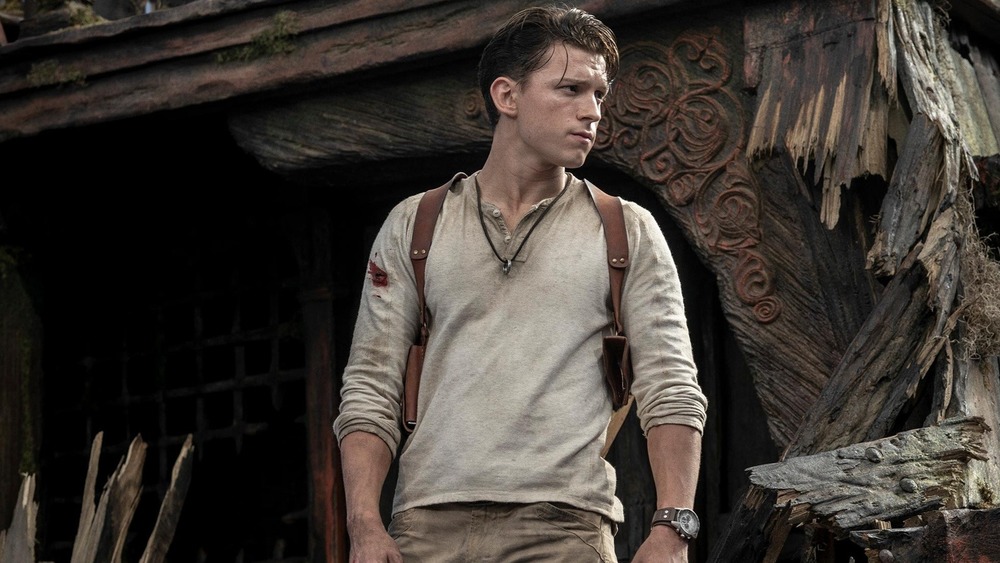 Sony Pictures
The Uncharted film, based on the highly successful video game franchise of the same name, has had a rough go when it comes to production and eventual release. Talks of the adaptation date back as early as 2008, and it's faced various behind-the-scenes setbacks, casting changes, shifts in creative direction, and more in the 12-plus years since then. However, we're currently closer than we've ever been to seeing beloved treasure hunter Nathan Drake's exploits on the big screen, as filming on the Tom Holland- and Mark Wahlberg-led project wrapped up on October 29, 2020.
Naturally, the burning question on the minds of every Uncharted fan regards when can we expect the film to arrive. After all, Sony Pictures has prepared it for release as far back as June 10, 2016 ... which changed to June 30, 2017 ... then again to December 18, 2020 ... later becoming March 5, 2021 ... before finally settling on July 16, 2021. Of course, in keeping with tradition, that last premiere date will unsurprisingly not stick either, as Uncharted die-hards will have to wait patiently for a few more long, unforgiving months. 
As of this writing, Uncharted will hit cinemas on February 11, 2022, in yet another disheartening but necessary wave of theatrical delays.
Sony's 2021 release schedule is pushed back once again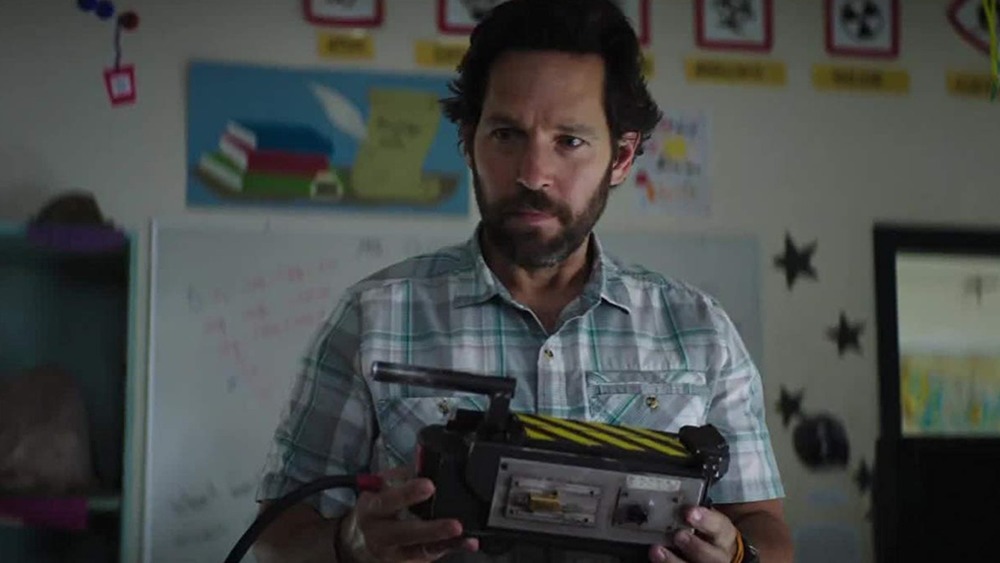 Sony Pictures
The dark cloud of the COVID-19 pandemic still looms large, and the global situation isn't improving at a very fast rate. As a consequence, the vast majority of movie theaters still have their doors closed, with no clear timetable for reopening. This leaves most major studios with a dilemma, considering they have a plethora of projects waiting in the wings with no manner of distribution. While Warner Bros. has shifted gears toward a predominantly streaming-based release method for its 2021 offerings, its peers have yet to give it a shot. Sony is no exception, choosing to once again delay a handful of their impending productions in addition to the aforementioned Uncharted adaptation.
According to IGN, the highly-anticipated Ghostbusters: Afterlife has shifted from June 11, 2021 to November 11, 2021; Cinderella got moved from its February 5, 2021 slot to July 16, 2021; and Peter Rabbit 2: The Runaway is primed for a June 11, 2021 debut after previously occupying April 2, 2021. 
At the pace everything is improving at, it's not unlikely that these features, in addition to Uncharted, will suffer further deviation in the coming months. But then again, who knows what the future holds in 2021? Maybe movie theaters will open up very soon — that is, if there are any left by the pandemic's end.