You've Been Watching James Bond Movies All Wrong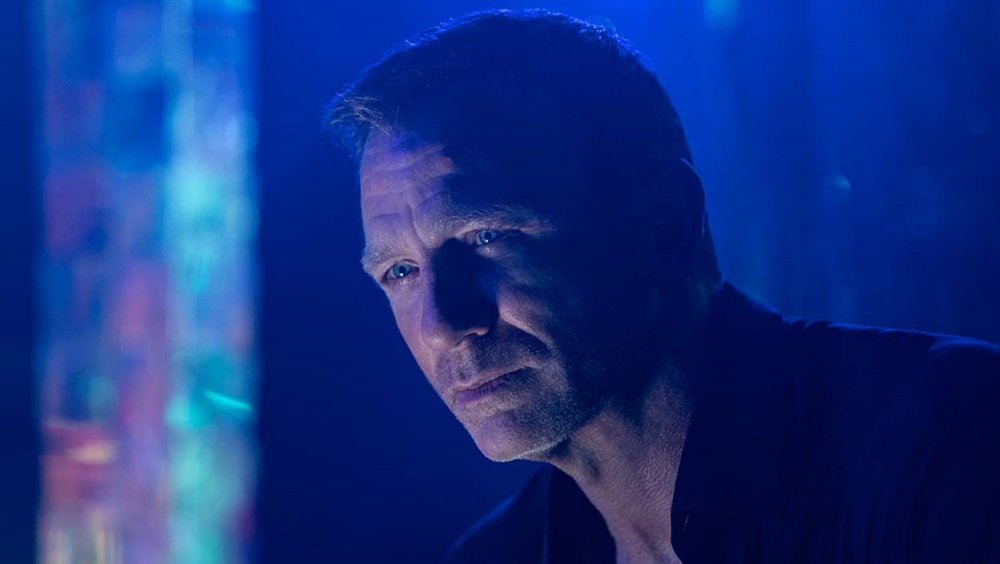 James Bond, the British agent synonymous with 007, ties together one of the longest-running film franchises in history. Since 1962, numerous actors have brought the relentless superspy to life through dozens of films, including No Time to Die.
No Time to Die reportedly marks the last outing for Daniel Craig, who has played Bond in five films over a span of 14 years. "Somehow it felt like we needed to finish something off," the actor told Empire, adding, "I always had a kind of secret idea about the whole lot in my head, and where I wanted to take it."
Craig might have charted his course, but Bond's jumbled continuity lends itself to fan theories, such as that the name "James Bond" is just a pseudonym for one lucky agent on Her Majesty's Secret Service. How else could the same guy defuse Cold War conflicts as well as modern subterfuge involving government surveillance? But watching the films in a certain order debunks that idea.
Bond fans certainly can cherry-pick their favorites. But there's really only one way to view these adventures as the work of one semi-ageless operative — and it's not in chronological order. You've been watching James Bond movies all wrong, and here's why.
Casino Royale, where it all begins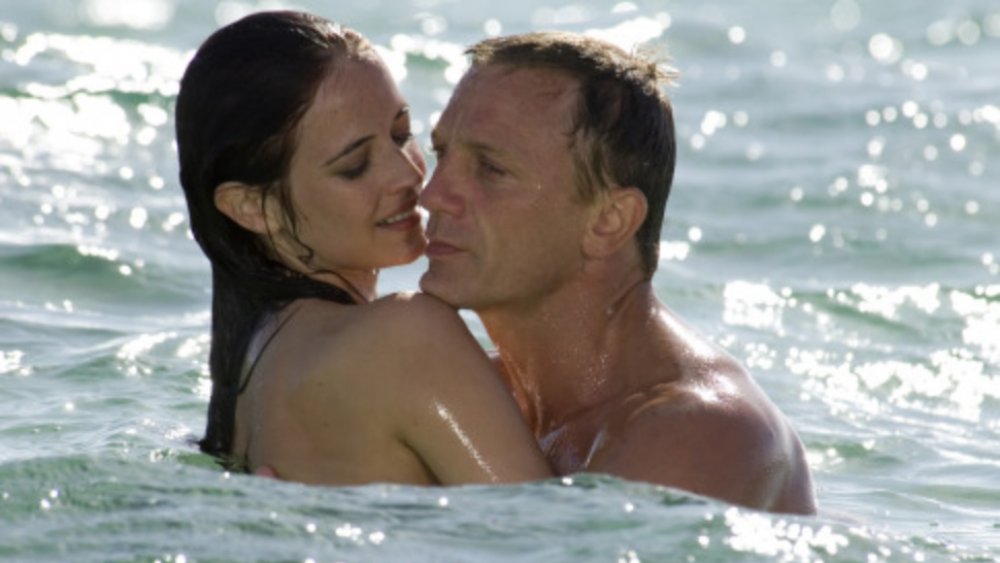 For a whole generation, James Bond is suave, unflappable, and even campy, with eye-rolling one-liners and handy gizmos like pens that shoot acid and headlights armed with missiles. But to start at the character's beginning means 2006's Casino Royale, the franchise reboot that served as Craig's Bond debut. Based on Fleming's first Bond novel, the film gives Bond a gritty origin story in which he earns his "Double-0" status, drives off with his signature Aston Martin, and uses his brawn as well as his wits — like when he flings an empty handgun right back in an opponent's face. 
Most important, the film refreshes the trope of a woman who does him wrong by having a genuine love story with an unwilling betrayal. Eva Green's treasury liaison Vesper Lynd throws real sparks with Craig, revealing a striking complexity beneath Bond's flinty gaze. "He let us in a bit, which makes the moments he shuts us out even more arresting," Phoebe Waller-Bridge, the Fleabag star and co-screenwriter of No Time to Die, told GQ. "Overall, he grounded a fantasy character in real emotion, which is what I think we hadn't realized we'd missed amongst the action and the bravado."
A Quantum theory before a Skyfall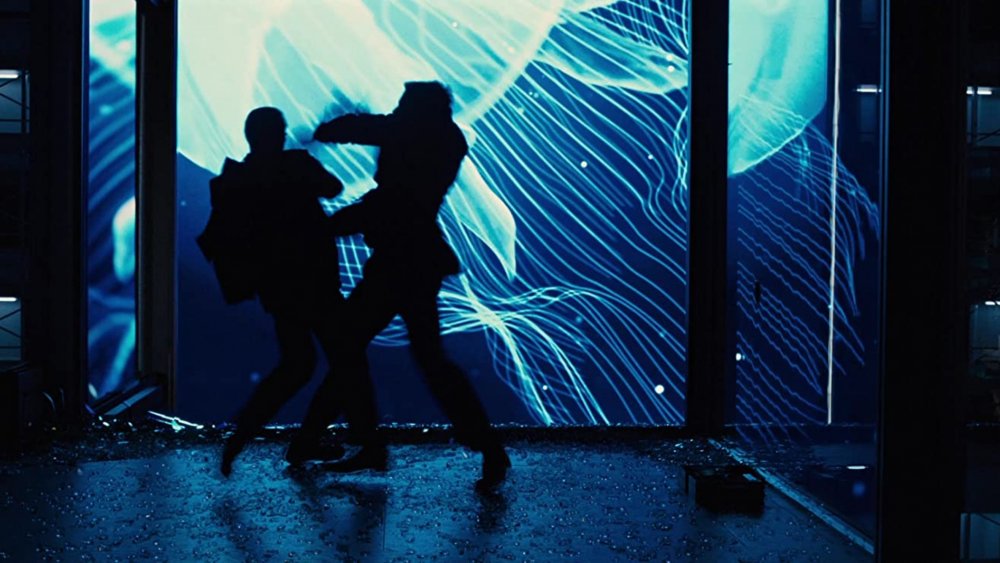 With Casino Royale, EON Productions and MGM Studios wanted to ground Bond in a less frivolous, post-9/11 reality. "We felt the world has changed and the nature of these films has to change," producer Barbara Broccoli explained. Quantum of Solace, released in 2008, picks up where that film left off, with Bond discovering that criminal banker Le Chiffre (Mads Mikkelsen) is part of a larger terrorist organization called Quantum. He also ferrets out more about Vesper's past. Unfortunately, the Writer's Guild strike at the time hampered a cohesive plot. "We didn't have a script," Craig has said. "So we concentrated a lot on the stunts." 
Craig's third outing, Skyfall, continued to develop Bond as a character, particularly his relationship with M (Dame Judi Dench). After a botched mission with new agent Eve (Naomi Harris), Bond is presumed dead. But when vengeful ex-agent Raoul Silva (Javier Bardem) targets M and MI6, Bond returns as M's protector, taking her to Skyfall, his childhood home in the Scottish Highlands. There, viewers see the headstones of his parents, Andrew Bond and Monique Delacroix Bond. Their surname confirms that James Bond is the same character across the franchise, admittedly one without much of a secret identity. 
Bond defeats Silva, but M dies, throwing off the continuity when Dench turns up in the Pierce Brosnan years. (It gets jumbled. Just go with it.) 
A haunting Spectre, but No Time to Die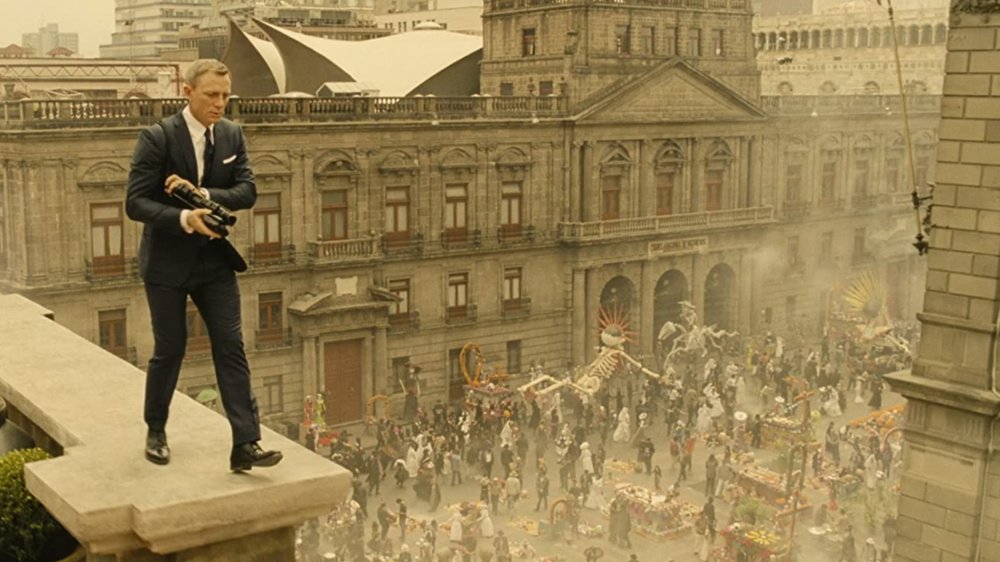 As much as the Craig films serve as Bond's origin story, 2015's Spectre also delves into his connection to SPECTRE, a frequent adversary from Fleming's novels. (The criminal organization's acronym stands for Special Executive for Counter-intelligence, Terrorism, Revenge, and Extortion.) On the trail of Mr. White, a character from Casino Royale and Quantum of Solace, Bond learns that the Quantum organization is a SPECTRE subsidiary. He also meets White's daughter, psychologist Madeleine Swann (Léa Seydoux). The two follow SPECTRE's trail to Morocco, where they wind up prisoners of a man Bond recognizes as Franz Oberhauser (Christoph Waltz), son of a foster father from Bond's youth. 
Oberhauser reveals that his current name is Ernst Stavro Blofeld, which rings a bell for Bond aficionados. As Oberhauser, he'd faked his death, and now he's in charge of SPECTRE, which has an MI6 mole with designs on a global surveillance network. Of course, Bond foils Blofeld's plan, then drives off with Swann, leaving espionage behind.
No Time to Die forces him back into the field as CIA pal Felix Leiter (Jeffrey Wright, introduced in Casino Royale) asks for help in pursuing Safin (Rami Malek), an anarchist and ex-SPECTRE assassin. Meanwhile, Blofeld stirs up trouble while in custody, and a secret from Swann's past surfaces. It's safe to assume that whatever else No Time to Die has in store, Bond's relationship with Swann won't survive. 
No problem with Dr. No, then From Russia with Love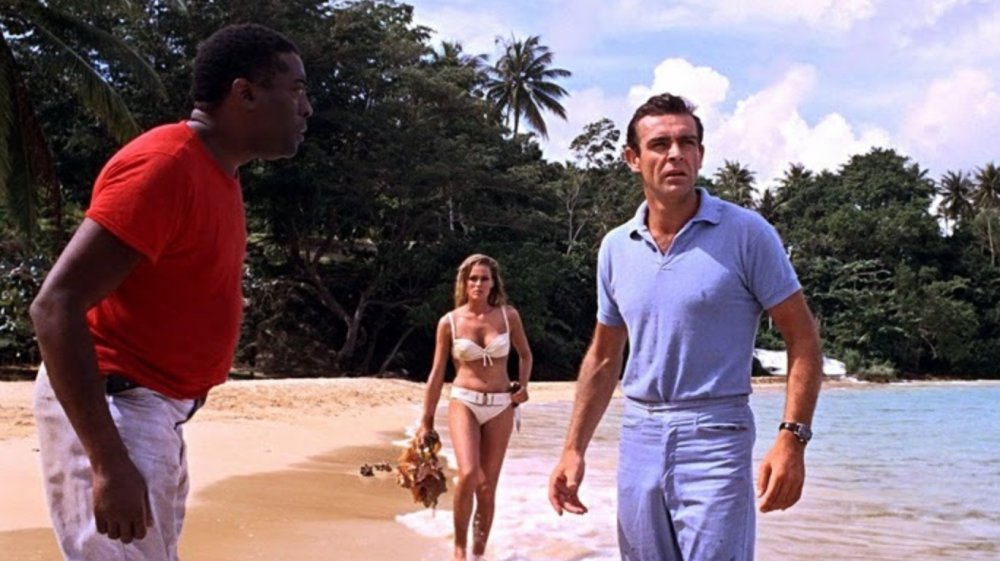 Dr. No, released in 1962, officially introduced moviegoers to Fleming's secret agent, along with the concept of the "Bond girl" and an eccentric, power-crazy villain. Bond (Sean Connery) heads to Jamaica to investigate the slaying of another British agent, discovering that the death is connected to recent sabotage of the U.S. space program. 
His investigation leads to a private island, where he encounters Honey Ryder (Ursula Andress), a gorgeous diver searching for seashells. (Several Bond films, including Die Another Day and Casino Royale, pay homage to her iconic entrance, emerging from the water in a white bikini.) The two meet the island's owner, Dr. Julius No (Joseph Wiseman), a SPECTRE agent and nuclear scientist aiming to take over a U.S. rocket launch as revenge for both the Americans and the East not recognizing his genius. Thanks to Bond, his plans end in a meltdown.
Connery's follow-up, 1963's From Russia with Love, further explores SPECTRE and its nefarious plans as Bond goes undercover to meet Tatiana Romanova (Daniela Bianchi), a Russian cipher clerk wanting to defect with a decoder device who claims she's fallen in love with his photo. She turns out to be an unwitting pawn in a SPECTRE assassination plot against Bond for killing Dr. No. 
Bond strangles one SPECTRE assassin (Robert Shaw) and goes toe-to-toe with another (Lotte Lenya) wielding a poisoned spike in her shoe. Romanova comes to his defense, proving that amore conquers all.
Goldfinger - That guy is cold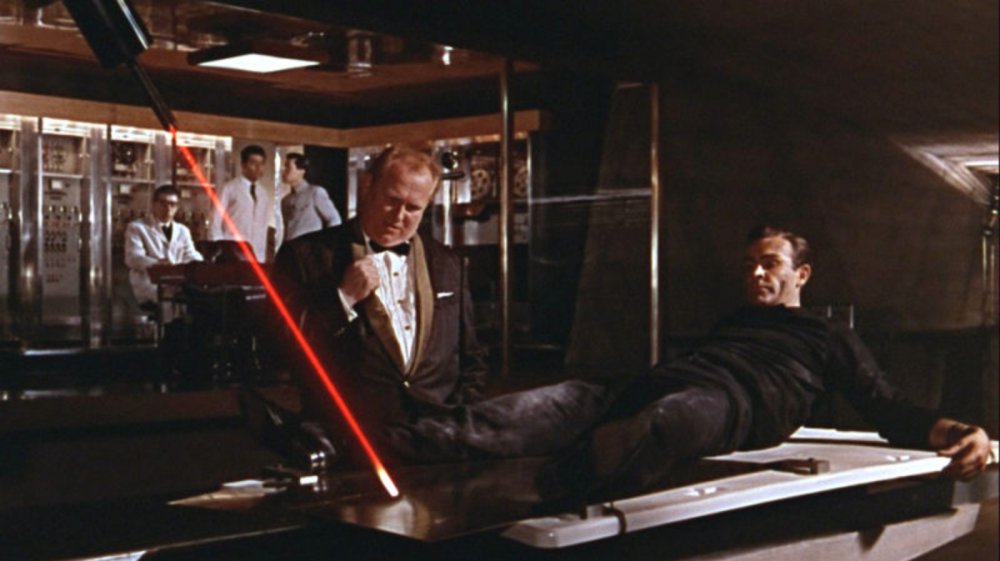 "Everything he touches turns to excitement!" promised the posters for Goldfinger in 1964. Definitely one of the most memorable Bond films, Goldfinger finds Bond looking into Auric Goldfinger (German actor Gert Fröbe), a gold magnate who smuggles the stuff out of England through the bodywork of his Rolls-Royce. But Goldfinger has a grander scheme in mind: Destroying the gold reserve in Fort Knox with an atomic bomb, rendering it useless and thus cementing his wealth. 
To enter Fort Knox, Goldfinger enlists an elite squad of female pilots to spray nerve gas, which will kill thousands. Bond wins over the improbably named squadron leader Pussy Galore (Honor Blackman) before stopping the bomb with a precise 007 seconds to spare.
"It sort of demonstrates what I believe is a subtler, more discriminating Bond than you have seen in the earlier films," Connery told The New York Times at the time. He "still likes all the girls but doesn't necessarily have to have all the girls... I guess I'm trying to make James Bond grow up a little — in the same way that I'm growing up myself. Not too much, though. Definitely not too much. That would spoil the fun for both of us."
Fights like Thunderball because You Only Live Twice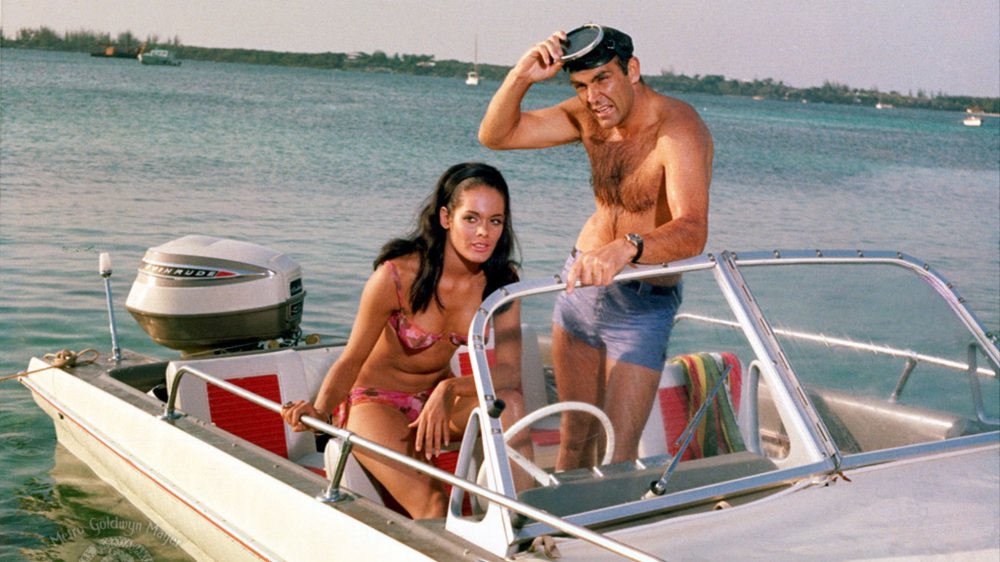 Thunderball, released in 1965, sends Bond to the Bahamas to recover two nuclear warheads that Emilio Largo (Adolfo Celi) — second in command at SPECTRE — hijacks for ransom. Swiping them involved brainwashing a pilot and sending him for plastic surgery, something Bond discovers while visiting a health spa for some R&R under M's orders. Eventually, Bond pieces together that the brainwashed pilot, whom SPECTRE kills, is the brother of Domino (Claudine Auger), Largo's mistress. Much scuba diving ensues, and Bond fights "like Thunderball," to quote the film's theme song.
You Only Live Twice, released in 1967, showed Connery's Bond at last meeting SPECTRE leader Ernst Stavro Blofeld (Donald Pleasence of the Halloween franchise) — and tying the knot, albeit as part of his cover while searching for missing Russian and American spacecraft thought to have landed near Japan. After an attempt on Bond's life, complete with a "burial" at sea, Bond re-emerges and joins forces with Tiger Tanaka (Tetsurô Tanba) of Japanese Intelligence. Tanaka suggests that Bond marry to pose as a local fisherman so he can investigate under cover. The bride is another agent, Kissy Suzuki (Mie Hama), who is all business. The two uncover a secret SPECTRE base within a volcano, where Blofeld hoped to deceive the Soviets and Americans into starting World War III. With those plans thwarted, Kissy and Bond decide to enjoy their honeymoon until MI6 interrupts.
On Her Majesty's Secret Service but in Tracy's loving arms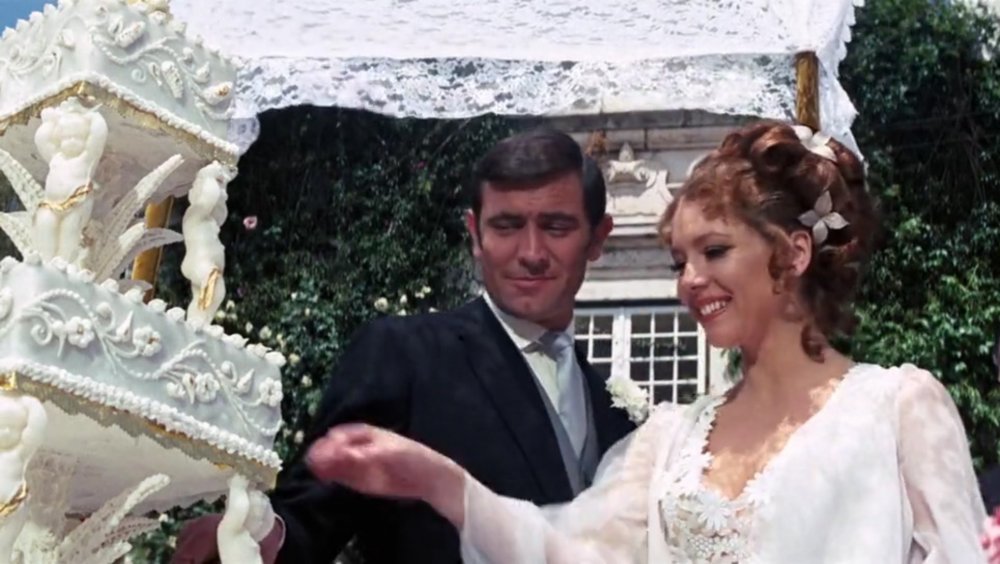 Australian actor George Lazenby (TV's The Pretender, Gettysburg) stepped into Bond's shoes in 1969's On Her Majesty's Secret Service. After he rescues the suicidal Contessa Tracy di Vicenzo (Diana Rigg of TV's The Avengers) from drowning in the opening moments, she drives away, leaving Bond dumbstruck — and spurring theories of "James Bond" being a codename with a cheeky aside to the camera. 
"This never happened to the other fellow," he says.
The espionage plot is a little kooky this time around, with Blofeld (Telly Savalas of TV's Kojak) running an allergy clinic in the Swiss Alps that's really a way to brainwash attendees into distributing biological warfare. But that's secondary to Bond's relationship with Tracy, the spirited but troubled daughter of a mob boss. Tracy, a skilled skier as well as driver, gamely helps Bond throughout the movie, and the two marry toward the film's end. Then Blofeld and an assassin pepper their car with bullets after the ceremony, killing Tracy and leaving Bond poignantly holding her behind the shattered windshield. 
"It's quite all right, really. She's having a rest," he tells a responding police officer. "We'll be going on soon. There's no hurry, you see. We have all the time in the world."
Diamonds Are Forever, unlike Connery's goodbye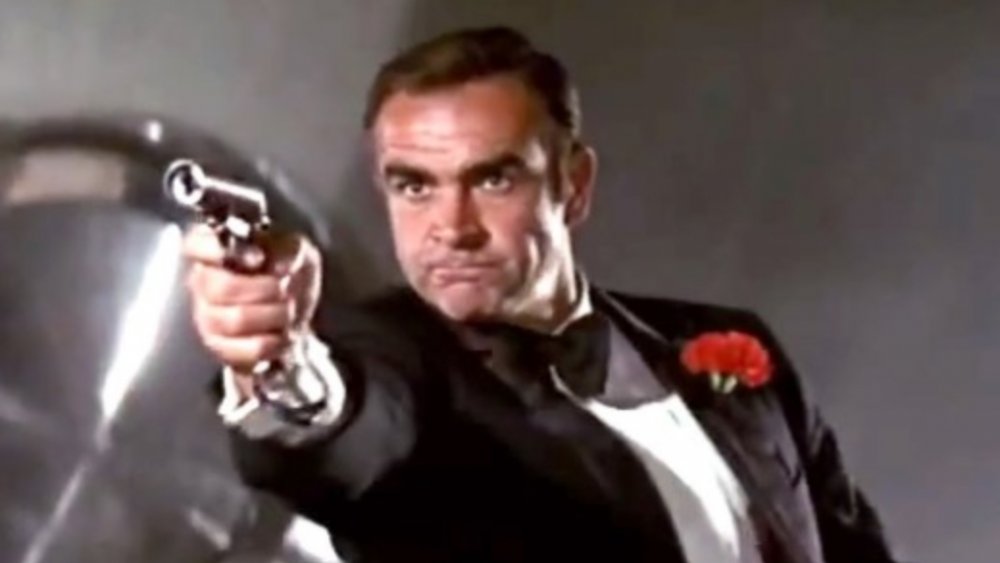 Connery returned as Bond in 1971's Diamonds Are Forever, which begins with him tracking down Blofeld to an underground lair where the SPECTRE leader prepares for plastic surgery. Bond ties Blofeld to an operating table and plunges it into a steaming mud lake. "Welcome to Hell, Blofeld," he says, presumably avenging Tracy's death, although his late wife isn't mentioned elsewhere in the film. 
As Bond investigates who is stealing huge quantities of diamonds, he learns that the Blofeld in the lair was really a double for the real Blofeld (Charles Gray), currently hanging out in Las Vegas under the guise of multimillionaire Willard Whyte. (SPECTRE had kidnapped the real Whyte, portrayed by Jimmy Dean, a country music singer and, yes, creator of the Jimmy Dean sausage brand.) 
With the help of conniving jewel smuggler Tiffany Case (Jill St. John), Bond figures out that the diamonds are powering a space satellite and laser aimed at nuclear installations around the world. They stop the destruction, of course, although Tiffany wonders if there's any way to get those sparklers back to Earth. 
A lighter touch with Live and Let Die, then a Man with the Golden Gun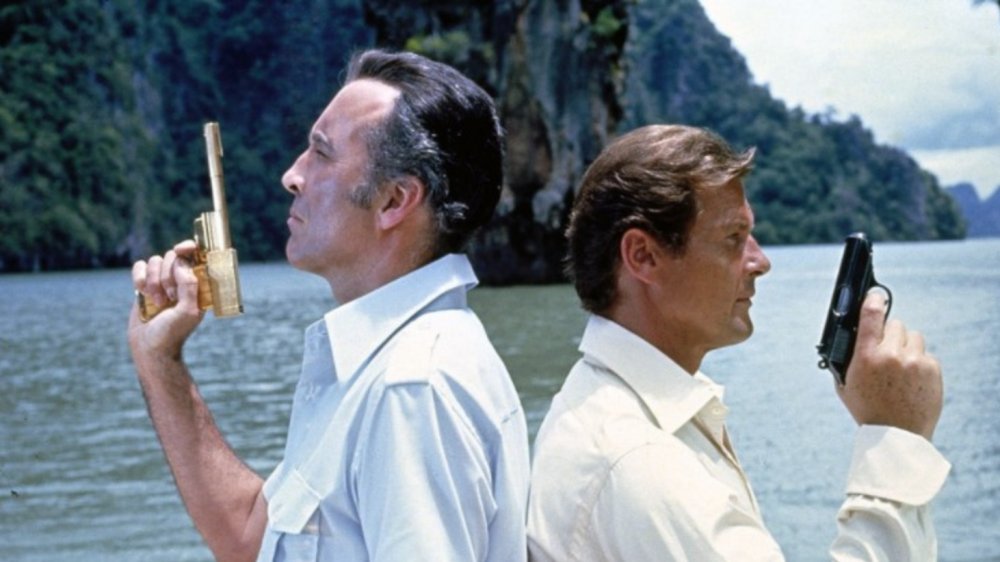 A star of the 1960s TV series The Saint, Roger Moore took over as 007 with 1973's Live and Let Die. Moore definitely brought a lighter touch to Bond, but this film's blaxploitation influences haven't aged well. The plot has Bond checking out a heroin operation controlled by a Caribbean dictator and a gangster, both of whom are actually the same person in disguise (Yaphet Kotto of Alien and TV's Homicide: Life on the Street). There's a lengthy motorboat chase, a wince-inducing Southern sheriff, alligators, voodoo, and some duplicitous consent with the film's women, blaxploitation actress Gloria Hendry (Black Caesar), playing a field agent, and the tarot reader Solitaire (Jane Seymour, Wedding Crashers).
Moore's next Bond film, 1974's The Man with the Golden Gun, finds him the target of Francisco Scaramanga (Christopher Lee), the world's most expensive assassin, who kills with a single shot from a specialized weapon. Bond also delves into the work of a scientist wanting to harness the sun's power to solve the energy crisis. When M calls him off that mission for his safety, Bond ignores him, learning that Scaramanga is after not just Bond as a trophy but the solar technology as well.
Britt Ekland co-stars as Mary Goodnight, an agent whose idea of backup includes being shoved into a trunk and turning on a control panel with her backside. Oh, good night.
Pulling out all the stops for The Spy Who Loved Me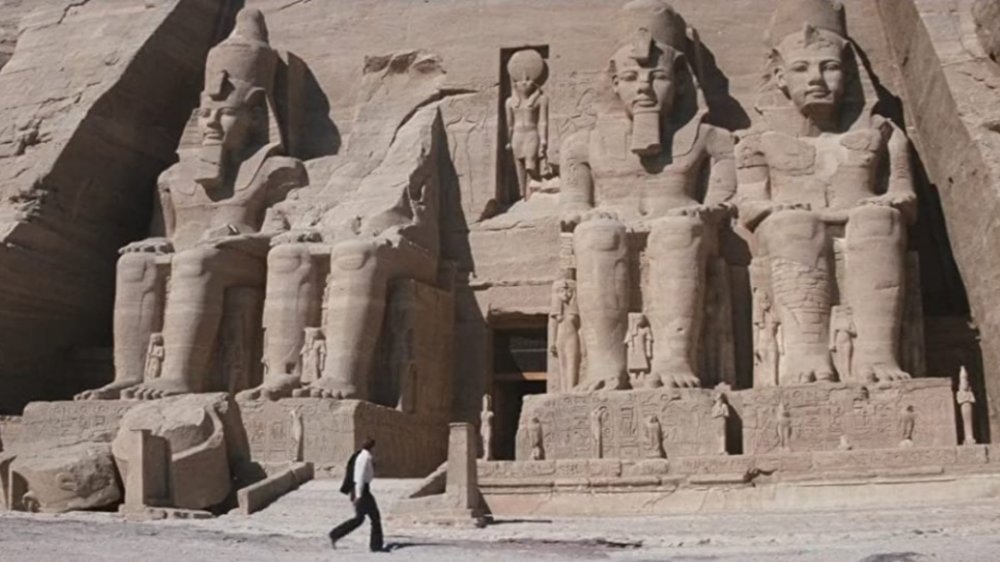 With SPECTRE seemingly gone, the Bond films of the 1970s into the 1990s focused more on Cold War antagonists. The Spy Who Loved Me, from 1977, does that with the cheekiness and excess of the Moore era, but for some reason, it all works. 
When British and Soviet nuclear submarines vanish (shades of the swiped spacecraft in You Only Live Twice), Bond follows a lead to Cairo, where he runs across Russian Major Anya Amasova (Barbara Bach), codename Agent XXX, working the case from the Soviet end. The two form a tenuous alliance to defeat wealthy shipping entrepreneur Karl Stromberg (Curd Jürgens), who wants the submarines to launch armageddon so he can create a new civilization beneath the sea. 
Stromberg likes sharks that devour enemies and has a metal-toothed henchman named Jaws (Richard Kiel). For all its flash, the film also has a notable callback to Bond's late wife, Tracy.
"Licensed to kill and has done so on numerous occasions," Amasova says, rattling off what she knows of Bond's dossier. "Many lady friends but married only once. Wife killed –" 
"All right, you've made your point," he interrupts.
"You're sensitive, Mr. Bond?" she asks.
"About some things."
Moonraker, the great space agent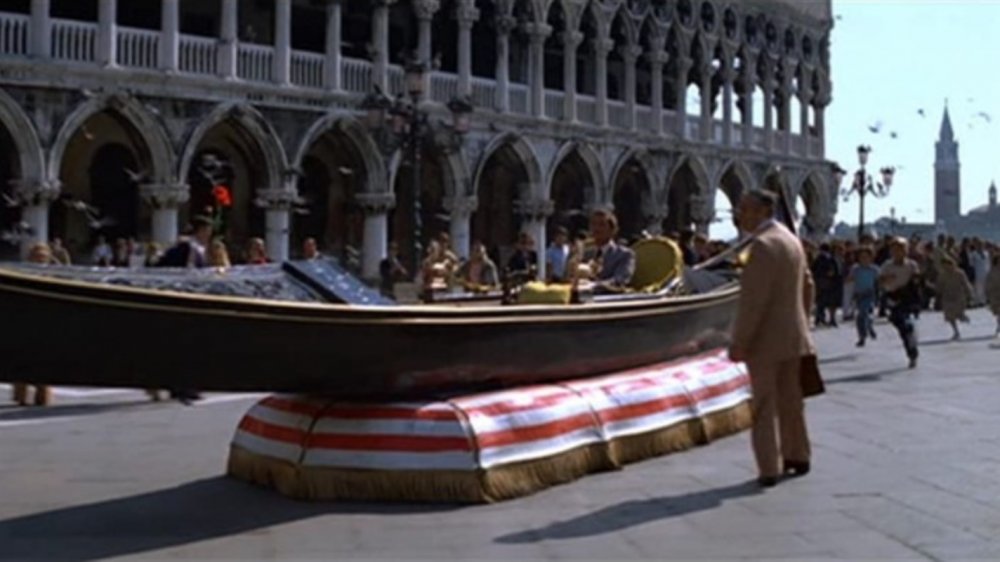 Blame the success of Star Wars for launching Bond into space with 1979's Moonraker, a film that copies the basic plot of The Spy Who Loved Me – with that film's henchman, Jaws (Kiel again), now working for a different megalomaniac who wants to kill people and start over fresh.
This time, Hugo Drax (Michael Lonsdale), a supplier of space shuttles to the US government, makes off with a shuttle to transport a new "master race" to his space station. It's not enough to leave Earth behind, though. Drax also has concocted a lethal toxin to kill the not-so-worthy humans trapped on the planet. 
The film includes a wild chase through Venice where a gondola becomes a hovercraft and a full-on laser battle in space. Bond also gets a hand from one of the smarter women of the Moore era, an astronaut and CIA agent with the eye-rolling name of Holly Goodhead (Lois Chiles). At least she can pilot a shuttle.
For Your Eyes Only and more down to earth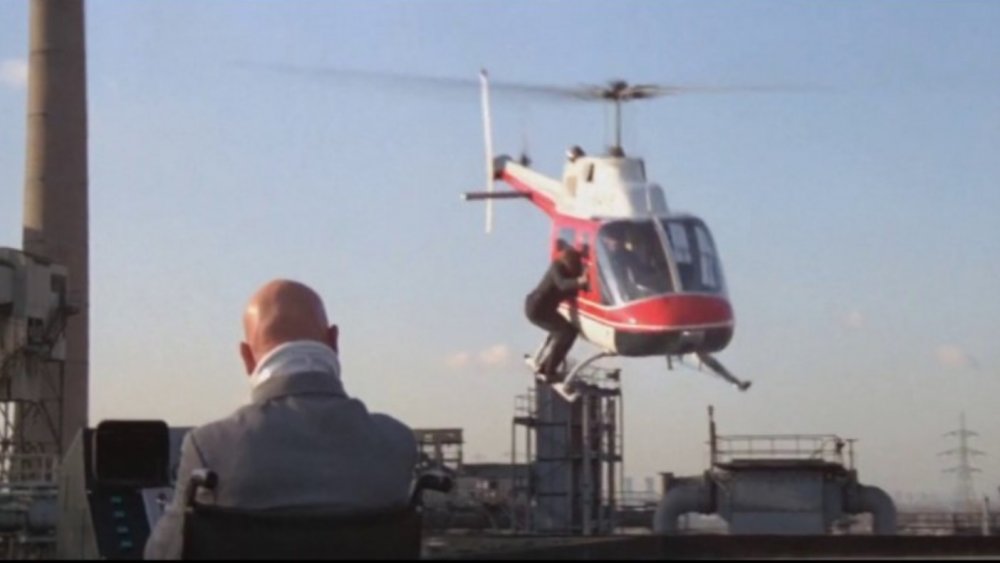 After the fantastical elements of Moonraker, Bond went more down to earth for 1981's For Your Eyes Only. The agent searched the Mediterranean for a missing British ship equipped with a weapons encryption device, meeting Melina Havelock (Carole Bouquet), a crossbow-wielding woman whose parents worked with the British government. Her quest for revenge against whoever killed them dovetails with a secret KGB agent, Kristatos (Julian Glover), and a Greek smuggler (Topol of Flash Gordon).
The film includes realistic action scenes both underwater and during a mountain-climbing climax. But first, it closes the book on SPECTRE. In the opening moments, as Bond visits the grave of his late wife Tracy, a helicopter arrives to whisk him back to MI6. Once in the air, a surge of electricity through the headset kills the pilot, and Blofeld, now using a wheelchair, takes control of the craft from the ground.
The agent manages to rip out cables connecting Blofeld's remote control, then flies after his onetime nemesis, scooping up the wheelchair on one of the chopper's skids. Blofeld pleads for Bond to put him down, promising him "a delicatessen –  in stainless steel!" 
"All right, keep your hair on," Bond says, patting Blofeld's bald head before dropping him down a smokestack.
Cold War dealings in Octopussy and A View to a Kill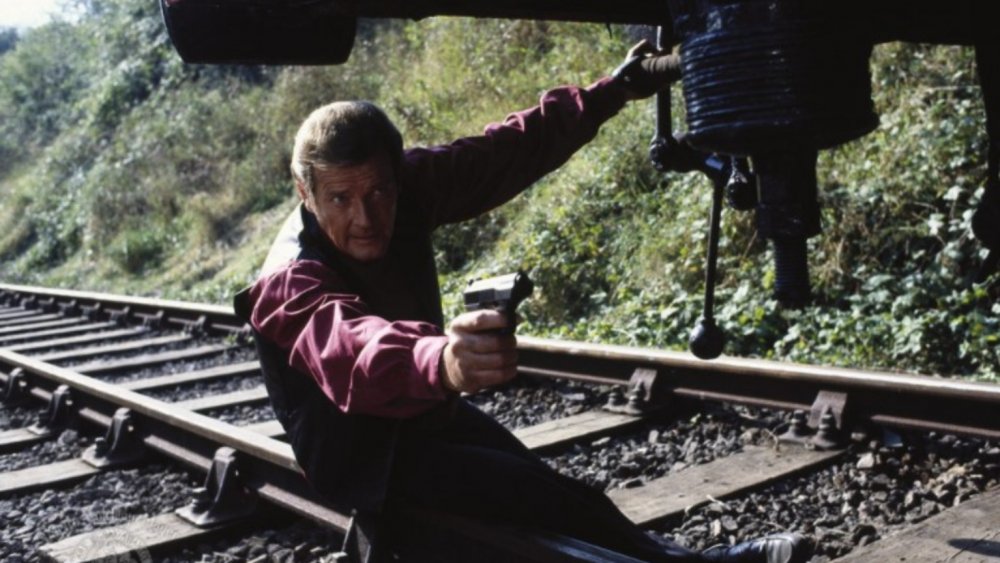 The debonair and dry-witted Moore once ranked his Bond as "a little bit behind George Lazenby, I suppose." Variety said his self-awareness and humor definitely broadened Bond's appeal — and who knows? After such hard beginnings, maybe Bond might mellow out a little.
For Moore's final two Bond outings, the agent again dealt with Cold War machinations. In 1983's Octopussy, Bond becomes involved with a jewelry smuggler and circus owner (Maud Adams) who gives the film its title. (Her dad liked marine biology.) She's in league with exiled Afghan prince Kamal Khan (Louis Jordan), who's actually using her circus operation to stage a nuclear accident with a rogue Soviet general. There are acrobatic thieves, a hunt in India that's an homage to the short story "The Most Dangerous Game," and disguises for Bond that include an ape costume and a clown suit. (He fares much better dressed as a knife-thrower.) 
Moore hung up his Walther PPK after 1985's A View to a Kill, which pitted Bond against industrialist Max Zorin (Christopher Walken), a psychopath thanks to failed Soviet steroid experiments. Zorin has a striking henchwoman named May Day (singer and actor Grace Jones), and designs on destroying Silicon Valley through an earthquake so he can control the microchip market. Naturally, a San Francisco geologist (Tanya Roberts) helps Bond disrupt Zorin's plans, resulting in a showdown atop the landmark Golden Gate Bridge.
Scaring The Living Daylights out of someone with a License to Kill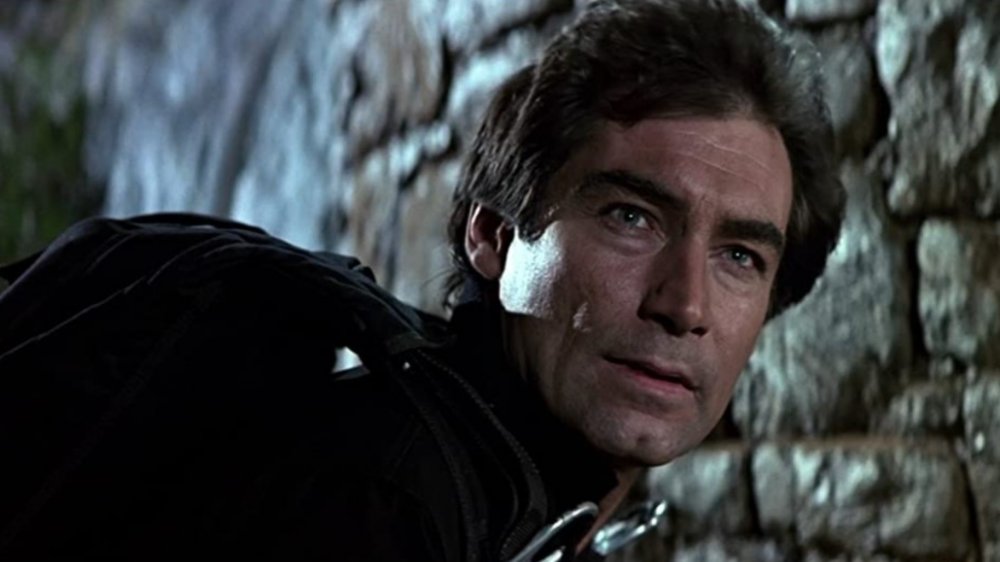 Royal Shakespeare Company actor Timothy Dalton (Doom Patrol and Mr. Pricklepants in the Toy Story films) starred as Bond in 1987's The Living Daylights. His more "nuanced and complex interpretation" hewed closer to Fleming's novels but perplexed fans accustomed to the quippy Moore years.
"It's very important to make the man believable so that you can stretch the fantasy," Dalton once said. "Whether people like this kind of Bond is another question."
Dalton is introduced during a training exercise at the Rock of Gibraltar, where an assassin picks off several agents until the film reveals the new 007. Defecting KGB General Georgi Koskov (Jeroen Krabbé) says his former superior has revived a spy assassination program, but Bond later learns that Koskov is in league with an American arms dealer (Joe Don Baker) and wants the man dead for business reasons. Because of the AIDS epidemic, Bond is a one-woman man this time around, forging a romance with a cellist (Maryam d'Abo) who had been Koskov's girlfriend.
Dalton's follow-up, 1989's License to Kill, finds Bond on a cold-blooded personal crusade against a drug dealer (Robert Davi) whose men leave Felix Leiter (David Hedison) for dead and kill his bride, Della (Priscilla Barnes). Before her death, Della wonders why their friend James hasn't found a steady sweetheart.
"He was married once," Felix explains, alluding to Tracy. "But it was a long time ago."
In the sights of a GoldenEye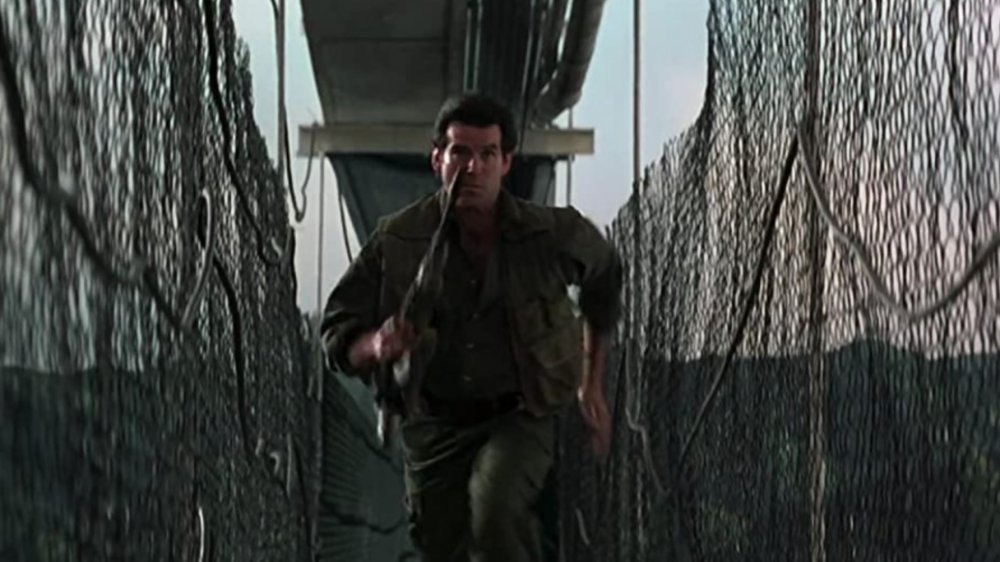 Because of legal issues, Bond didn't return to theaters until 1995's GoldenEye, starring Pierce Brosnan (The Thomas Crown Affair) after Dalton resigned. The film starts about a decade before the present day, with Bond on a job with fellow "00" agent and friend Alec Trevelyan (Sean Bean), who seemingly dies. 
Of course, events in Bond's life are rarely what they appear, and Bond later learns that Alec is alive and leading a crime syndicate. He seeks a satellite-based electromagnetic pulse weapon known as GoldenEye. 
The filmmakers attempted to update Bond for modern audiences by giving him a female M (Dench) who criticized him as "a sexist, misogynist dinosaur. A relic of the Cold War." But some Bond things never change. They also gave Alec a leggy accomplice, Xenia Onatopp (Famke Janssen of the X-Men franchise), who likes to crush victims between her thighs. 
Bond gets some assistance from a CIA contact (Joe Don Baker) who disconcertingly calls Bond "Jimbo," as well as Natalya (Izabella Scorupco), a Russian computer programmer who flirts with getting Bond to settle down. 
"How can you be so cold?" she asks at one point.
"It's what keeps me alive," Bond replies.
"No," she says. "It's what keeps you alone."
Tomorrow Never Dies - and neither does Bond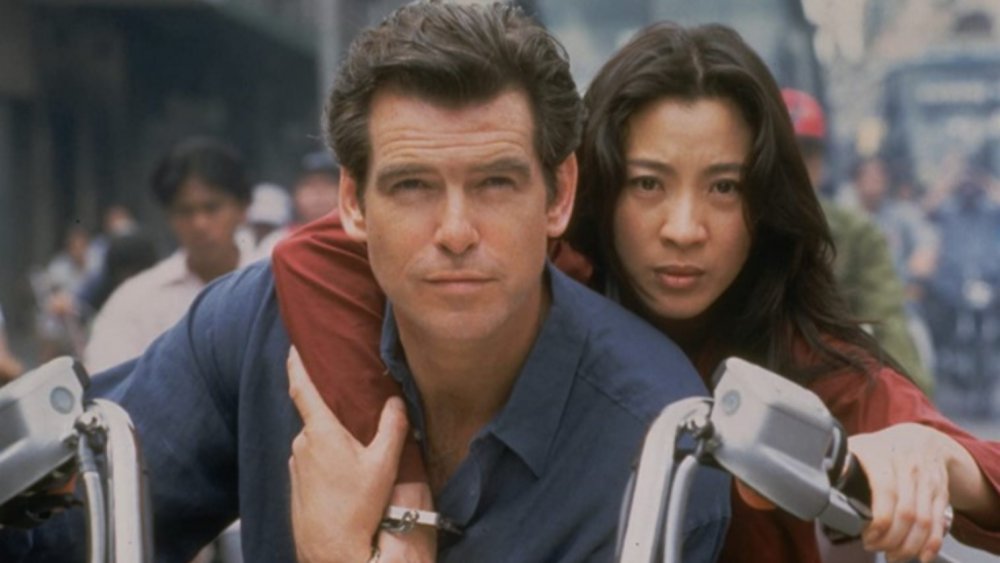 Brosnan's second outing, 1997's Tomorrow Never Dies, explores more of Bond's past by introducing a former girlfriend, Paris (Teri Hatcher), now married to Elliot Carver (Jonathan Pryce), a tabloid media mogul. Carver draws MI6's attention after a spurious signal from one of his company's communication satellites occurs at the same time a British warship sinks in Chinese waters.
Paris helps Bond infiltrate her husband's headquarters for old times' sake, for which Carver has her killed. Before her death, she asks Bond if she got too close for comfort. He says yes. "This job of yours? It's murder on relationships," she says.
Carver has a more unusual scheme for a Bond villain: He wants to secure exclusive broadcasting rights in China in exchange for starting a war between the British and the Chinese. Fortunately, Bond finds an ally in Wai Lin (Michelle Yeoh of Crazy Rich Asians and Crouching Tiger, Hidden Dragon), a Chinese agent who can handle herself.
The World Is Not Enough... for some people in Bond's universe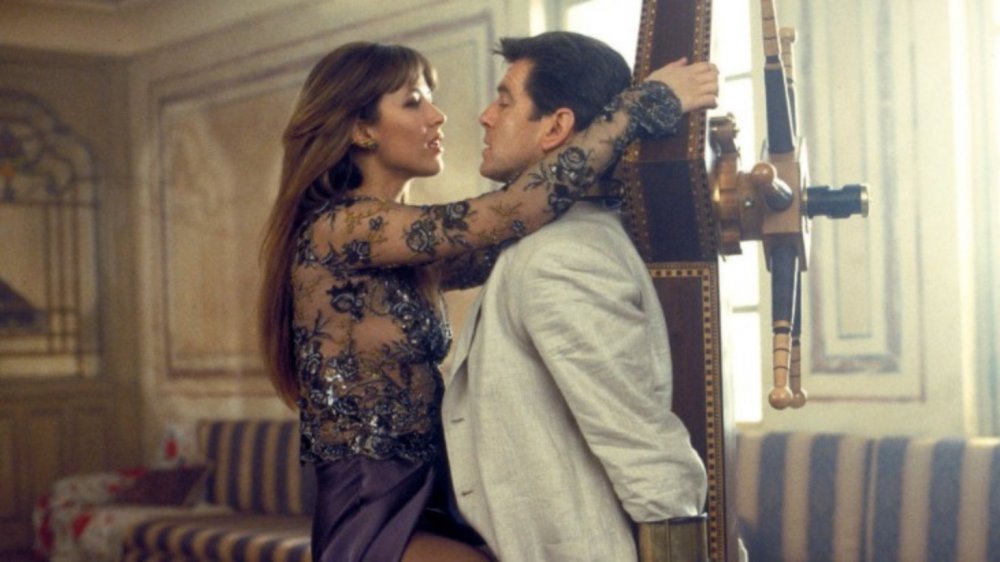 The family motto introduced in On Her Majesty's Secret Service later served as the title of 1999's The World Is Not Enough, which packs an impressive twist. At M's request, Bond retrieves money from a Swiss banker for British oil tycoon Sir Robert King, a particular sum that turns out to be treated with an explosive. 
Bond deduces that someone wanted to send a message by killing King through the cash because King's daughter Elektra (Sophie Marceau) had recently been ransomed for the same amount of money. Although he presumes that the terrorist who kidnapped Elektra (Robert Carlyle) is responsible, King's killer turns out to be Elektra herself. She's developed feelings for her kidnapper, and the two want to detonate a nuclear explosion in Istanbul, leaving the King pipeline the only viable route for extracting petroleum from that region. Along to diffuse the situation is Dr. Christmas Jones (Denise Richards), a nuclear physicist who inspires some awkward Christmas puns.
Why die now when you can Die Another Day?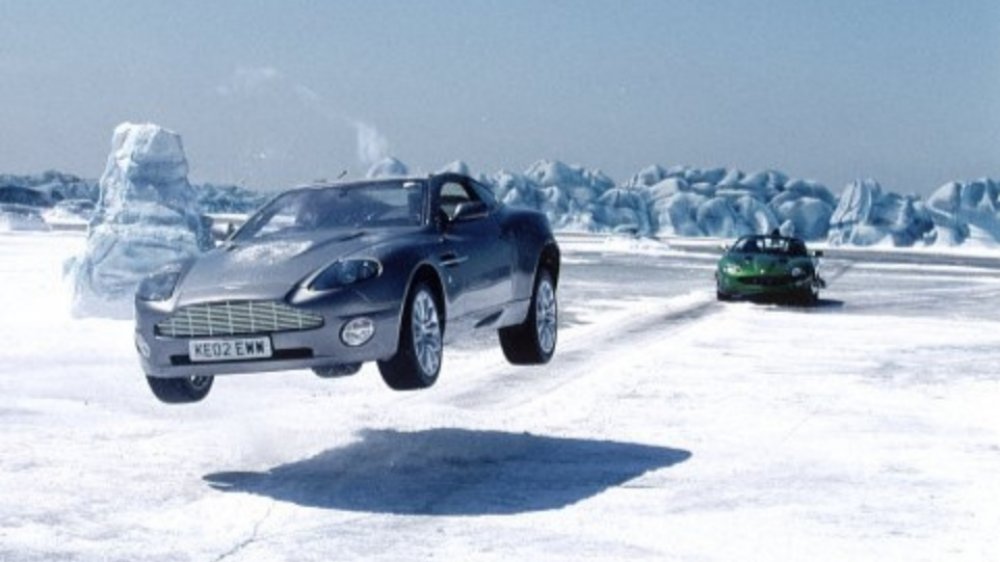 Brosnan's tenure as Bond finished with 2002's Die Another Day. Released the same year as the 40th anniversary of Dr. No, the film pays homage in some way to other previous bond films and Fleming's novels. One such nod? Having Bond pick up the book A Field Guide to Birds of the West Indies, whose author (James Bond) inspired the name of Fleming's famous spy. 
The plot mirrors some elements of Moonraker, Diamonds Are Forever, and GoldenEye with an adversary whom Bond thought was dead — in this case, a North Korean colonel — assuming a new identity to build a space laser out of diamonds. NSA agent Jinx Johnson (Halle Berry) teams up with Bond in a story that becomes more fantastical than some fans liked. (One review called it "unashamedly inept.") Bond surfs through an iceberg tsunami, there's an ice palace, and the Aston Martin Vanquish becomes the "vanish" because it turns invisible.
Although he felt shocked over being replaced at first, Brosnan in 2020 said he has "no regret" over his 007 days. "Bond is the gift that keeps giving and has allowed me to have a wonderful career," he told The Guardian. "Once you're branded as a Bond, it's with you forever."