Michael Douglas Drops A Bombshell About Ant-Man 3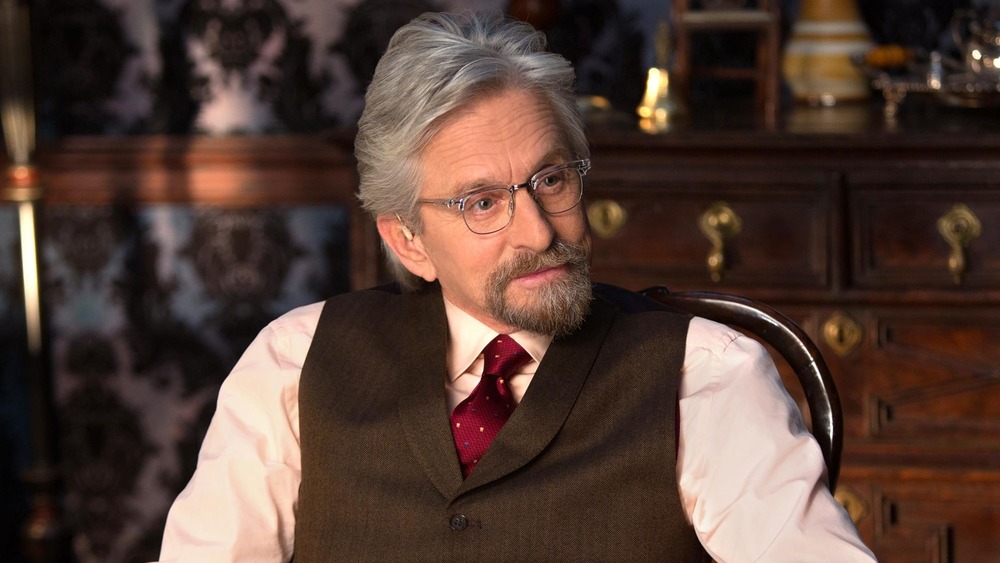 Disney/Marvel Studios
In Avengers: Endgame, the universe is saved by a former Baskin-Robbins employee and a mouse that was in the right place at the right time. 
Ant-Man (Paul Rudd) has always marched to the beat of his own drum. So far, his movies haven't had the same kind of world-ending threats you see in other films set in the Marvel Cinematic Universe. Instead, they're more centered on relatively smaller stakes, like the shrinking technology used in Ant-Man's suit falling into the wrong hands or trying to rescue Janet van Dyne (Michelle Pfeiffer) from the Quantum Realm. 
That's all set to change with the third film, Ant-Man and the Wasp: Quantumania, which will introduce the time-traveling Kang the Conqueror, to be played by Jonathan Majors. Kang is the kind of character who could give Thanos a run for his money in terms of offering world-ending threats, and it looks like Ant-Man and Wasp (Evangeline Lilly) will have to take care of him sans Avengers. Luckily, it seems that we won't have to wait too much longer (relatively speaking) to see Scott Lang's next adventure land on the big screen. 
Michael Douglas reveals Ant-Man 3's release date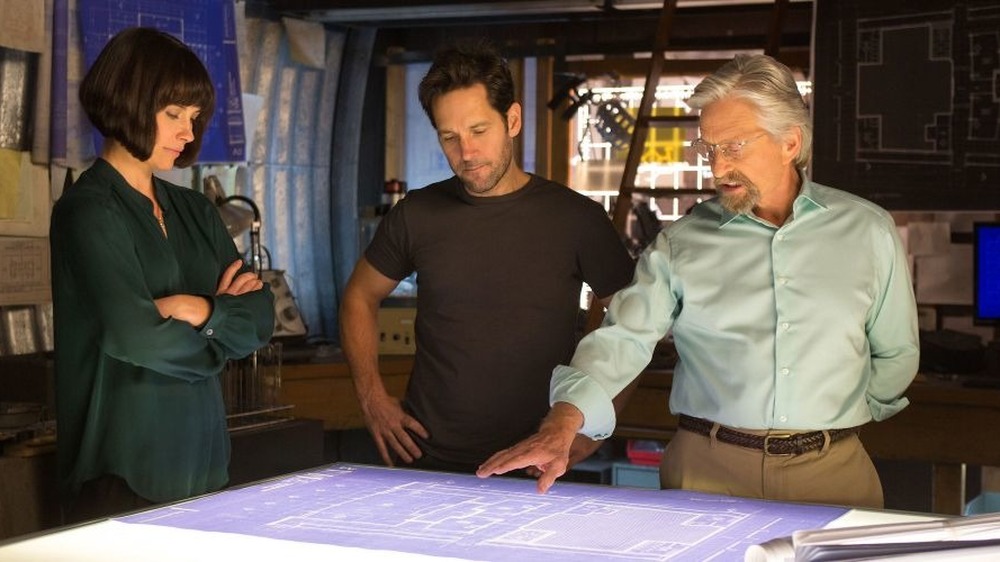 Disney/Marvel Studios
Instagram has become the go-to destination for anyone wanting Ant-Man news. Back in December 2020, Michelle Pfeiffer posted a tease for the upcoming sequel, ensuring Janet's return. Now, Michael Douglas, who plays Hank Pym in the films, has shown that he's getting back in the saddle for his third time around as the original shrinking man. 
Douglas' Instagram post shows a picture of his character behind the wheel, accompanied by the caption, "Time to grow the goatee...Hank Pym is back! Ant-Man and the Wasp: Quantumania coming in 2022!" While we've suspected the film would try for a 2022 release date, this is the first official confirmation we have that the plan is for the film to come out a year from now. 
No month is given, but considering the previous two installments in the franchise each came in July, it's a safe bet Marvel Studios will want to aim for a similar release window. Of course, schedules have been in a state of flux as of late due to the ongoing COVID-19 pandemic, and depending on how everything goes with the vaccine rollout, film slates could keep getting pushed back. There are rumors that's exactly what's happening to the new James Bond film, No Time to Die, and if the pandemic impacts Black Widow's release further, then Ant-Man and the Wasp: Quantumania could end up getting pushed into the winter of 2022 (or even beyond that). 
As of right now, 2022 is the plan. We just wish we had access to Kang's time-travel technology so that we could skip ahead to watch it.