New Superman & Lois Trailer Takes Us Back To Smallville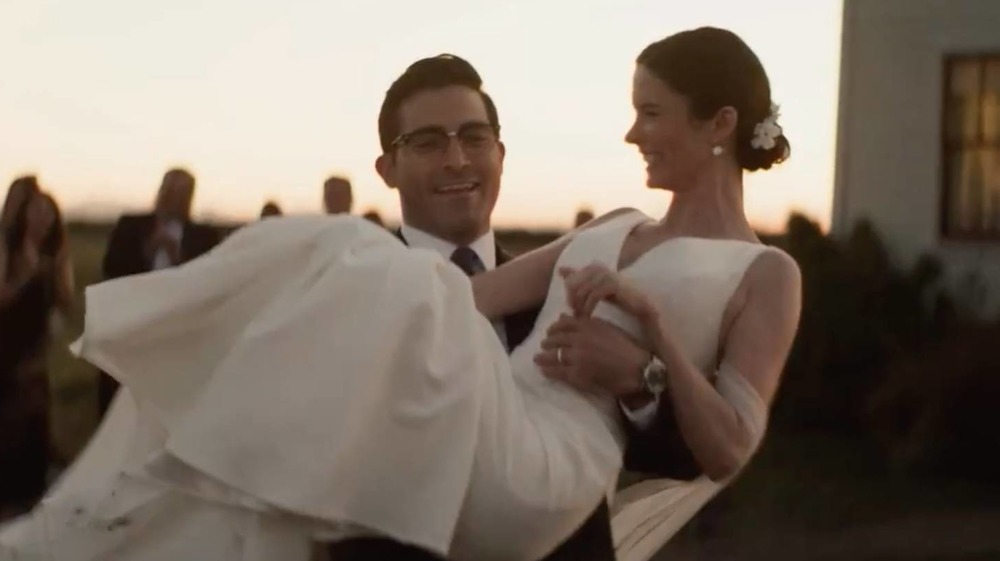 The CW
2021 is gearing up to be a very good year for Superman fans. We'll finally get to see Henry Cavill back as the Man of Steel when Zack Snyder's Justice League launches on HBO Max in March of this year, and the Kryptonian is also receiving a two-part crossover on the written page when "The Golden Age" comes out that same month. Even before any of that happens, audiences will get the chance to see Clark Kent take on his greatest foe to date — teenagers who don't respect him — when the new CW series Superman & Lois debuts on February 23. 
The teaser for the series that came out in December of 2020 didn't really offer all that much in terms of footage. It mostly just gave us Superman (Tyler Hoechlin) monologuing about growing into the person you're destined to become. Now, however, we have a much meatier trailer courtesy of Entertainment Weekly that gives us a better sense of the direction the show's going to take. By the looks of it, this series is going to fall somewhere in the overlap between Lois & Clark and Smallville on the Venn diagram of Superman adaptations. The duo has retired back to Kansas to start a family, and they're having some trouble getting the whole "adulting" thing down. 
The new Superman & Lois trailer suggests the duo's family life is a struggle
Just because you have laser vision doesn't mean life is always peachy. That seems to be the tone in the newest trailer for Superman & Lois, in which it looks as though Clark Kent and Lois Lane (Elizabeth Tulloch) lost their jobs at the Daily Planet and are forced to move back to the quaint town of Smallville. Combined with the deaths of parents and their teenage sons with "severe anxiety," it certainly seems like the show's trying to mirror the real-world fears and hardships its viewers have to go through. 
But don't go assuming this is a super-powered reboot of This Is Us just yet. The trailer also promises plenty of action and high stakes, complete with a mysterious, armor-clad villain with a pretty serious stash of Kryptonite handy. The biggest revelation from the trailer involves Clark finally telling his kids, Jonathan (Jordan Elsass) and Jordan (Alexander Garfin), about his secret identity, and they don't exactly take the news well. 
There are some questions that arise from this trailer, the biggest of which is whether Lois and Clark's sons have superpowers as well. The idea of Superman passing on his gifts to his kids was touched upon in 2006's Superman Returns, but with a full television series, the concept of Clark imbuing the wisdom he learned from his father to his sons seems pretty ripe for exploration.
Supergirl may have been canceled, but at least Krypton is still getting some recognition over at The CW. On February 23, take some time away from worrying about the stresses in your own life to see how Superman handles ungrateful kids and economic angst!