The Football Drama That Everyone's Binging On Amazon Video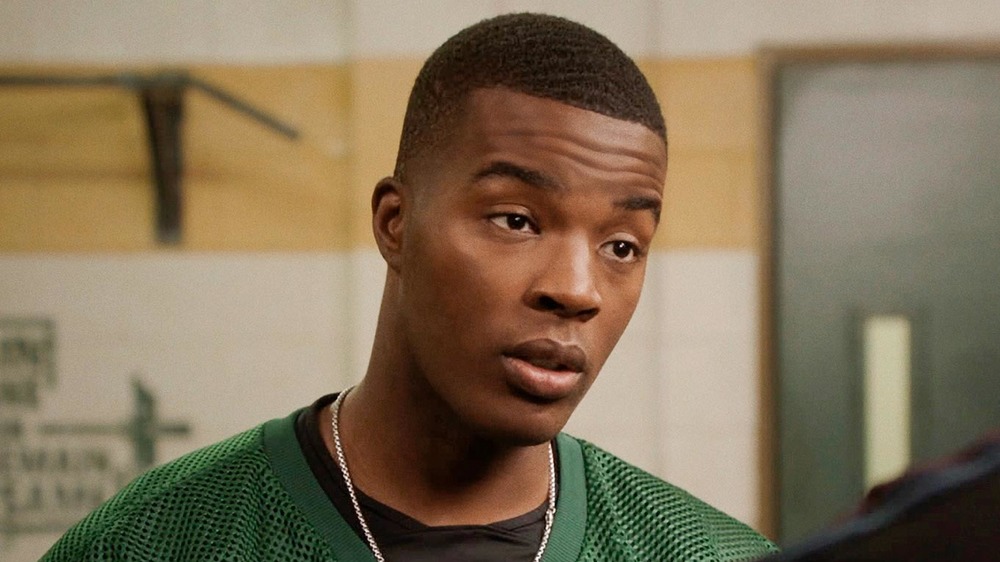 The CW
For fans of classic high-school sports dramas like Friday Night Lights and One Tree Hill, there aren't a lot of television series currently airing that fit the bill. Over the years, there have been some great sports TV shows, but, unfortunately, most didn't last long, like Fox's fantastic series Pitch — about the first woman to play in the MLB. In a time when many people are unable to play their favorite sports due to the pandemic, the need for great entertainment is bigger than ever. Thankfully, streaming platforms are here to save the day, and Amazon Video has one football drama that everyone's binge-watching.
It turns out that the CW is the source of the best sports dramas out there. The original home of One Tree Hill, the channel knows how to make an intriguing high-school series. In 2018, the CW premiered All-American, starring Daniel Ezra as Spencer James, a talented wide receiver playing for Crenshaw High School in Los Angeles. The series begins with Spencer's move to the privileged cross-town rival school, Beverly Hills High. The school's football coach recruits him to play for their team, arguing that Spencer will have a better chance of getting noticed and going pro. All-American has aired two full seasons so far, and the third just premiered its first episode on January 18. So if you are looking for your next binge, look no further: All-American is available on Amazon Video. 
The critically-acclaimed series All-American tackles privilege, racism, and high-school drama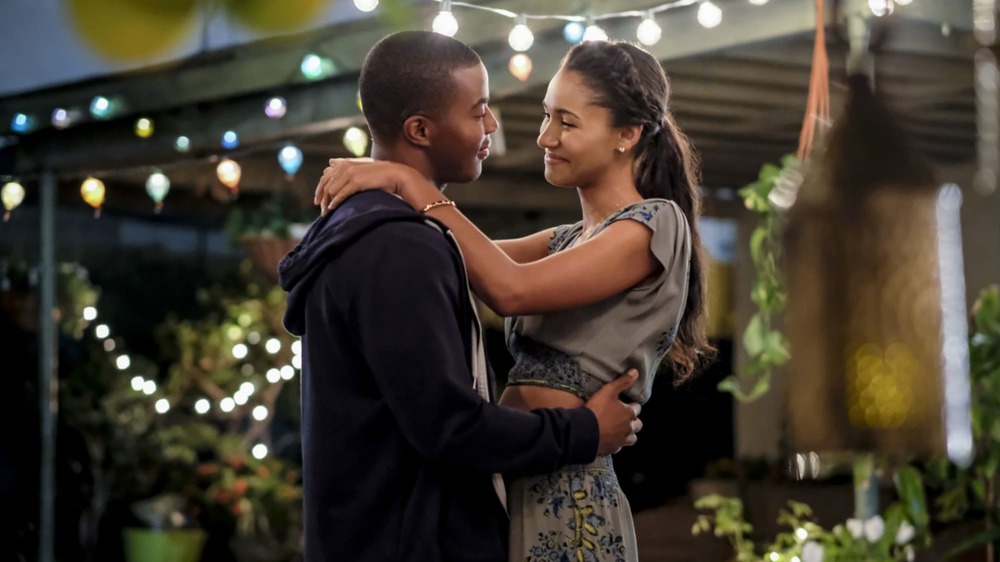 The CW
All-American's protagonist is based on former NFL player Spencer Paysinger, who pitched the loose adaptation of his upbringing as a TV series. According to ESPN, the series presents "a direct snapshot to the juxtaposition of Paysinger's adolescence — a star athlete from a rough neighborhood in South Central L.A. who played high school football in the affluence of Beverly Hills and didn't seem to fit in either place." All-American explores Spencer's struggles jumping between his home in Crenshaw and the privilege of Beverly Hills, stark opposites of one another. Spencer's role at Beverly Hills High leads to his new school ostracizing him because of where he grew up, and him becoming an outcast among his neighborhood and childhood friends because of where he now goes to school. 
All-American explores classism, systematic racism, and other societal issues through the young characters living in South L.A., while still delivering the classic high school drama you'd expect from a CW series. The show's first season has a score of 92% on Rotten Tomatoes, while the second is rated at 100%, so it's clear that both critics and fans like the series. This success appears to be continuing into All-American season 3, as the season premiere enjoyed a ratings high for the series (via TVLine). Alongside Ezra, All-American stars Taye Diggs as Coach Billy Baker, Samantha Logan and Michael Evans Behling as Baker's children, Olivia and Jordan, and Bre-Z as Coop, Spencer's close friend from Crenshaw High.