Why Moon From Cobra Kai Looks So Familiar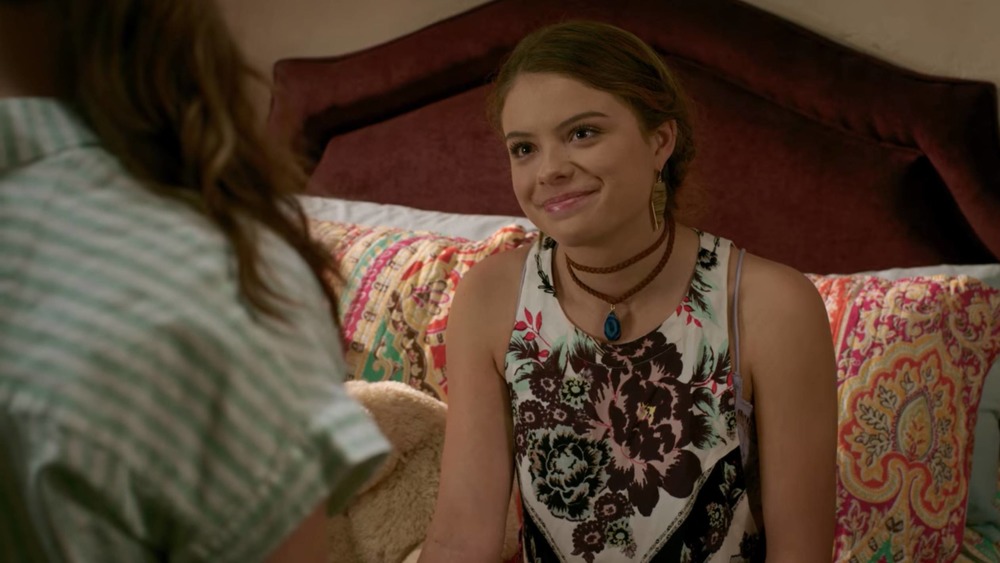 Sony Pictures Television Studios
Cobra Kai is a show that depicts what happens when a bunch of people get together and become way too obsessed with karate. From major property damage to kids kicking each other over staircases in the season 2 finale, things go off the rails pretty quickly in this universe. And then you have sweet, innocent Moon, played by Hannah Kepple, who has so far managed to avoid getting sucked into a mentorship from a sensei and is just kind of there to do her own thing. 
Moon starts the show as a gal pal to Samantha (Mary Mouser) and then takes a liking to Eli (Jacob Bertrand) when he sports a mohawk, gets a tattoo, and insists people refer to him as "Hawk." While the bad boy persona works for a period of time, eventually Moon ends up breaking up with him when he becomes too much of a bully. Later in the series, she adopts a more positive outlook, wishing everyone could stop the fighting and just be friends. 
With season 4 of Cobra Kai already picked up by Netflix, it's a safe bet we'll see Kepple's character again, to offer her unique perspective to the other characters. And while Cobra Kai is her first real substantial role, there's a chance you've seen her in something else before ... provided you're a fan of true crime TV documentaries. 
Hannah Kepple portrayed a girl who gets abducted in the true-crime series Your Worst Nightmare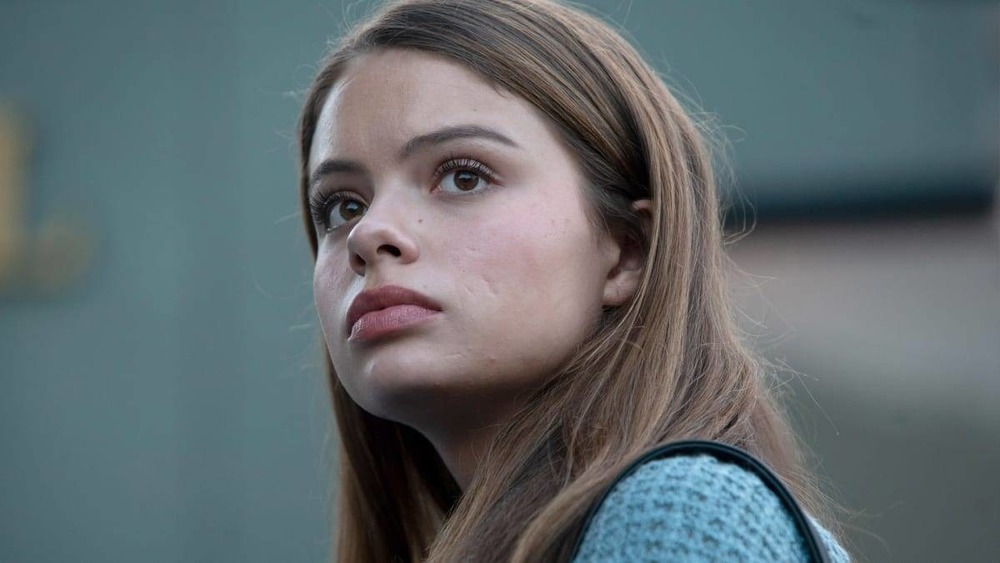 Investigation Discovery
Your Worst Nightmare is a documentary TV series about real-life cases of abductions and murders, utilizing reenactments along with interviews from individuals who knew the victims personally, as well as law enforcement personnel familiar with the cases. Some of the cases have been solved while others are still cold, but if you watched an episode of this show on Investigation Discovery back in 2019, then you may recognize Kepple from here — because she showed up as one of the reenactors.
She can be seen on the season 5 episode, "Behind the Barn" where she plays 20-year-old Kristy Ray, who ends up getting abducted, resulting in a massive search from the FBI. It's the kind of story that keeps you on the edge of your seat, and that effect is aided by Kepple's haunting portrayal of a frightened young woman.
However, while Kepple's time on this documentary series was short-lived, she has an extremely bright future ahead of her.  Moon has become a fan-favorite character on Cobra Kai, and considering how everyone's obsessing with the show on Netflix, it's safe to say it isn't going anywhere any time soon. Kepple is also slated to have a role in the upcoming TNT series Tell Me Your Secrets, which will follow its central characters, made up of criminals and victims alike, as they're pushed to the breaking point (via Deadline). 
What's after that, for the talented actress? Only time will tell.