Halloween Kills: New Michael Myers Image Is Totally Terrifying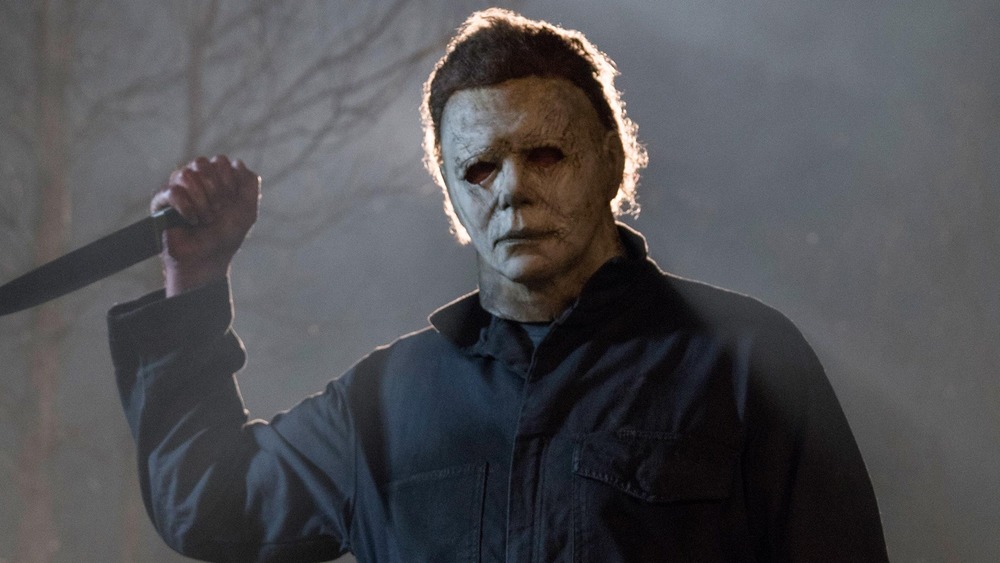 Universal Pictures
The horror genre has been rejuvenated in recent years. Jump scares and found footage have largely been swapped out in favor of atmospheric thrillers that utilize topical fears to haunt audiences. This is readily seen in some of the best horror movies of 2020, such as His House, which examines people seeking asylum in foreign countries, as well as The Invisible Man, which centers on gaslighting in relationships. 
Sometimes, though, to scare the pants off an audience, you just need an unstoppable murderer with a really freaky mask. The Halloween franchise, with the terrifying Michael Myers at the helm, has had its share of ups and downs over the years, but in 2018, the series got back to the basics by just focusing on suspenseful set pieces, and the return of original Halloween star Jamie Lee Curtis as Laurie Strode. 
The reboot proved to be such a success that two sequels, Halloween Kills and Halloween Ends, were immediately greenlit. The former of these was intended to come out in October of 2020, but the real-life horror of the COVID-19 pandemic prevented that from coming to fruition. Instead, the installment is slated to arrive in theaters later this year, and hype is already building. A trailer for Halloween Kills gives us the slightest of glimpses into the carnage we can expect, and a terrifying new image of Michael Myers, via Empire, has revealed that Michael is back and ready for revenge. 
Spoilers for 2018's Halloween ahead!
Michael Myers emerges from a burning house in Halloween Kills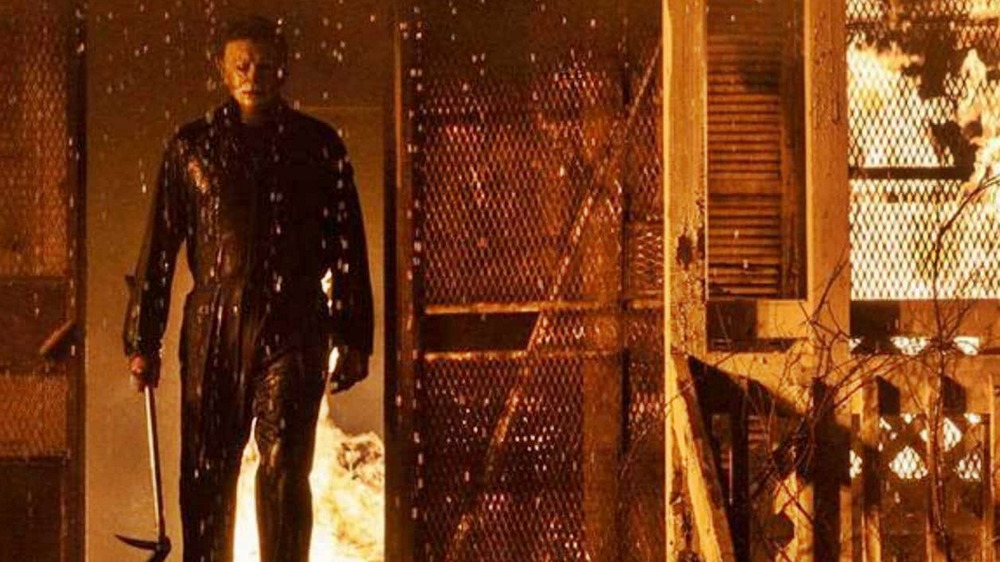 Universal Pictures
2018's Halloween saw Laurie face off against Michael Myers for the showdown to end all showdowns... or so she thinks. In the final confrontation, Michael is lured and trapped in a basement while the rest of the house is set on fire. Laurie, as well as Karen (Judy Greer) and Allyson (Andi Matichak) think they're finally rid of the monster for good, but as anyone who has seen a horror movie before can tell you, you can't keep a good monster dead. A post-credits scene has the unmistakable sound of Michael breathing, indicating that he's indeed alive and will be back to wreak more destruction in Laurie's life for at least two more sequels. 
While we (so far) have not gotten a chance to see how, exactly, Michael survived at the end of the last movie, the new image from Empire at least hints at how he made it out of the house that he was trapped in: It shows Michael standing at the entrance, as the fire rages around him, not looking too pleased ... or, at least, we think he doesn't look happy. It's hard to tell under that mask. 
Meanwhile, Halloween Kills director David Gordon Green also used the Empire piece to tease the kind of story we can expect, saying that, "This film is about community fear, paranoia, misinformation and crowd panic." Combined with statements made by Jamie Lee Curtis last year, when she said the sequel will be "about a mob," it certainly looks as though the film will inadvertently tie in to some very poignant current events. So, maybe this newest Halloween entry will scare audiences with more than just a freaky masked man, after all.
Halloween Kills is slated to arrive in theaters on October 15, 2021 with Halloween Ends set to come out a year later on October 14, 2022. If this image shows us anything, it's that Michael Myers is only getting warmed up.