The True Horror In His House Isn't What You Think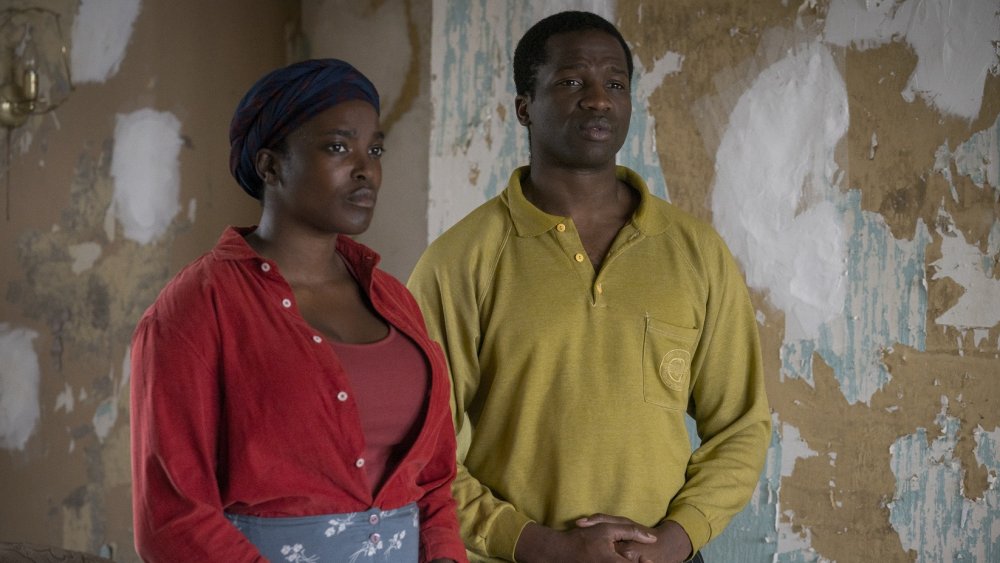 Aidan Monaghan/Netflix
Haunted houses are one of the bedrocks of the horror movie genre. A hefty chunk of what inspires viewers' terror lies in the unknown — who or what wants to terrorize the residents and why. Remi Weekes' His House, available to stream on Netflix, will undoubtedly inspire that question. Supernatural shocks and scares are woven together with human-on-human atrocities, exemplifying the fact that some of the tragic acts people impose on one another are far more devastating than those of a paranormal nature.
Wunmi Mosaku — who currently stars in the supernatural horror series Lovecraft Country on HBO — and Ṣọpẹ Dìrísù star in His House as Rial and Bol Majur, a couple who flee war-torn Sudan for England. They reach their destination, but not before their perilous boat ride claims the lives of their daughter and several other desperate travelers.
After a brief stay in a detention center, Rial and Bol are taken to a rundown house to wait for a decision regarding their asylum status. Trying to tackle it with an optimistic perspective, Bol sees the home as a place of respite where the two can begin to heal, but it doesn't take long for the ominous forces to get to work. The house becomes active with terrifying, unexplainable happenings — from jarring noises to walls that come alive with faces of the dead. 
Along with their internal suffering, these chilling circumstances find Rial and Bol tormented at every turn. Even worse is the lack of empathy or support available from the social service agents that are handling their case. It was important for His House writer-director Weekes to show that grim reality. "The lesson of the film," he tells Looper in a roundtable interview, "is based on research and the facts of the situation."
Writer and director Remi Weekes on the frightful reality of His House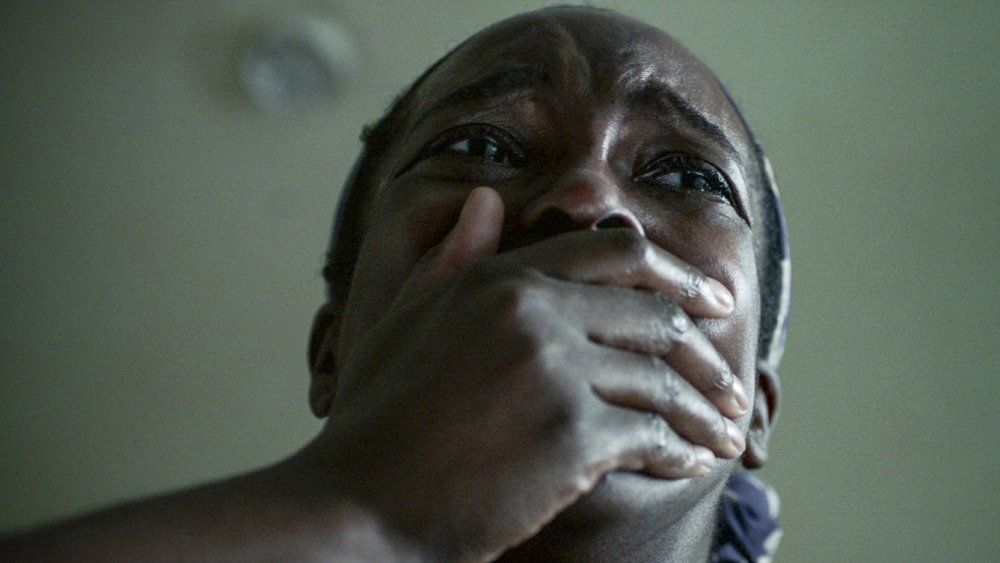 Aidan Monaghan/Netflix
As Rial and Bol traverse the necessary service agencies, the employees they encounter are lifeless and unmoved by their plight. "It's strange — when you're an asylum seeker in this country [England], you are given little to hold onto," Weekes said. "You are taken to places around the country, not told where you are going, where you're going to live. You're not able to leave your house, not able to have a job ... so it does feel quite dehumanizing, and it does feel quite cold, this way that people in England treat asylum seekers. So, I felt it was important to be honest to them and tell that story. I hope that people who see the movie take some of that away with them. This is a story that can be talked about in broad, sweeping, deeper political, or social terms."
Along with that temporal take, Weekes' His House also explores the ways two people navigate such traumatic circumstances together. 
"It's also just about two people and how two people manage — how they work through their traumas and keep the focus really, directly on them," he shared. "The other meaning — whether the it's political or social — that kind of comes afterwards."
His House is available exclusively on Netflix.